Before we get too far into 2016 we thought it would be fun to revisit our most popular posts of 2015. It was a big and wonderful year for us – in the 10 months since we launched, We Are Scout has had over 2 million page views! We created loads of original content, shared our curated creative lifestyle finds, partnered with some amazing brands, and thoroughly enjoyed hanging out with you here, and on Instagram, Facebook and Pinterest.
We are super-proud to say that three quarters of the posts you loved the most are original content produced entirely by us: our craft and DIY tutorials; home and interiors posts featuring our styling and photography; and our Space to Create series. Creating original content is what really love doing and it's what makes We Are Scout one-of-a-kind, so we're thrilled that you appreciate it.
Here's our look back at the most popular posts of 2015, starting with our widely-pinned flower chandelier tutorial (top photo).
Craft and DIY
Pom pom wall hanging
Statement wall hangings featuring ultra textural elements, multi-colours, tassels and super shaggy bits continue to be a major trend. This tutorial shows how to make your own lush and textural pom pom wall hanging.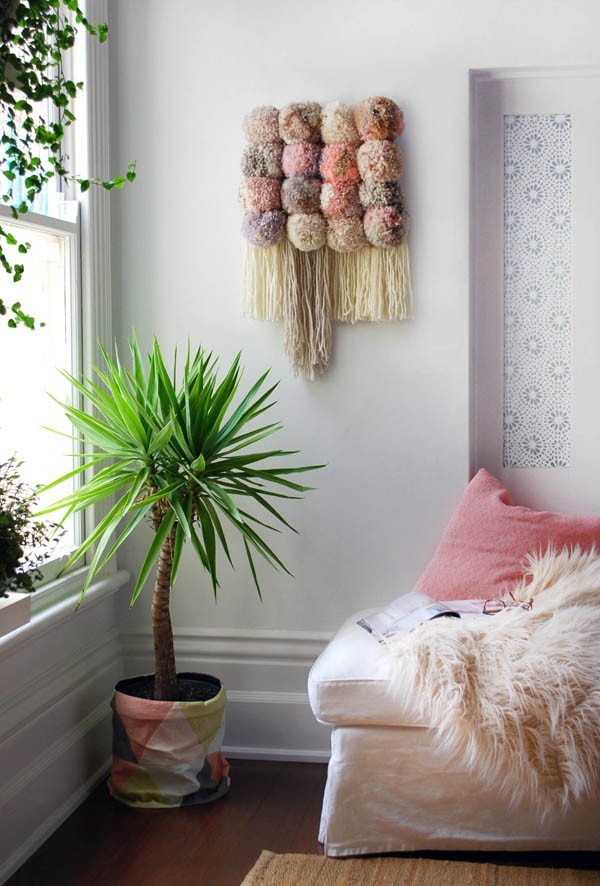 Colied raffia baskets
My tutorial showing how to make coiled raffia baskets was super popular. If you're looking for a relaxing and portable craft, making coiled raffia baskets and bowls might be for you. The minimal materials make it easy to transport, and the whole process of winding and weaving is very meditative.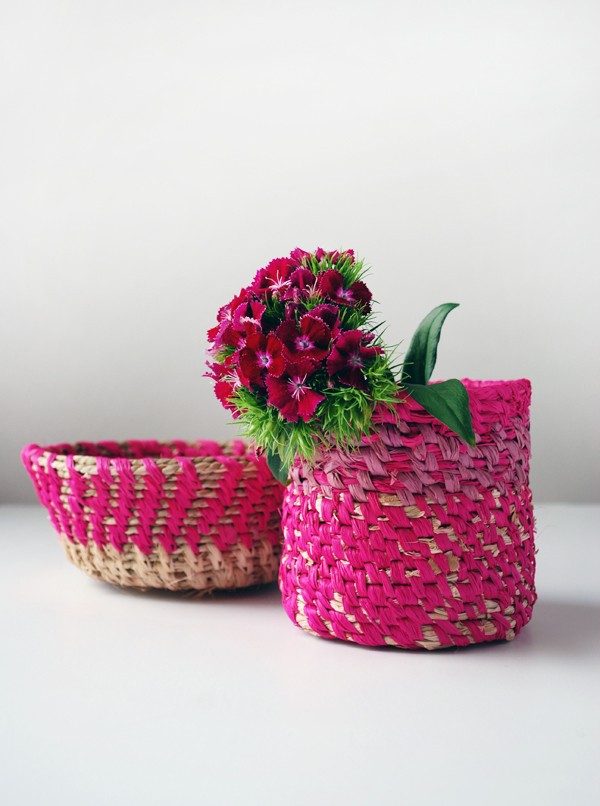 Raindrop softie
Sooo cute! Download the free sewing pattern to make this super adorable raindrop softie. Perfect for adding a drop of cheer to a kid's room – or your own!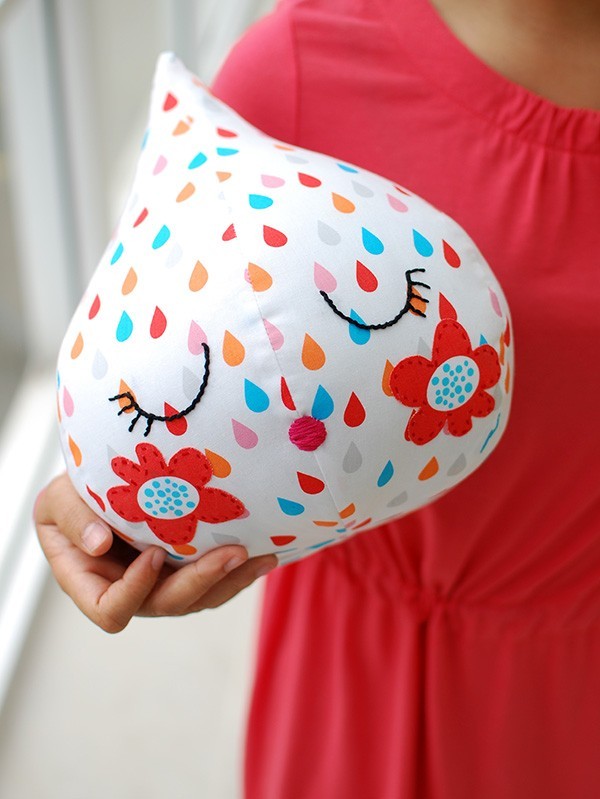 Modern cat scratcher
My kitty Fleur got a new piece of cat furniture. Check out the tutorial to make a modern cat scratcher – and it's an IKEA hack too.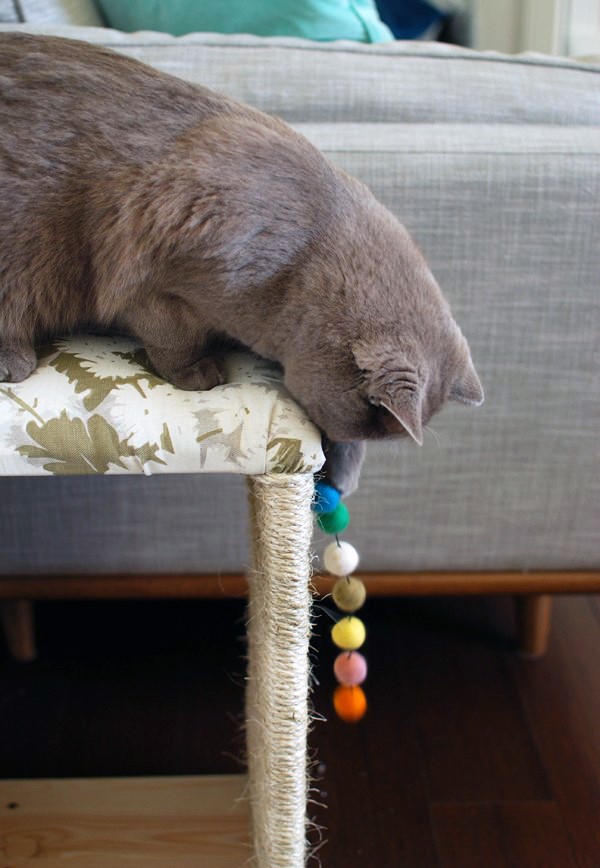 Scandi-style doll house makeover
We gave a tired old doll house a Scandi summer house makeover, complete with crochet rugs, woven wall hangings and lots of miniature indoor plants. You told us that you wanted to move in… we do too!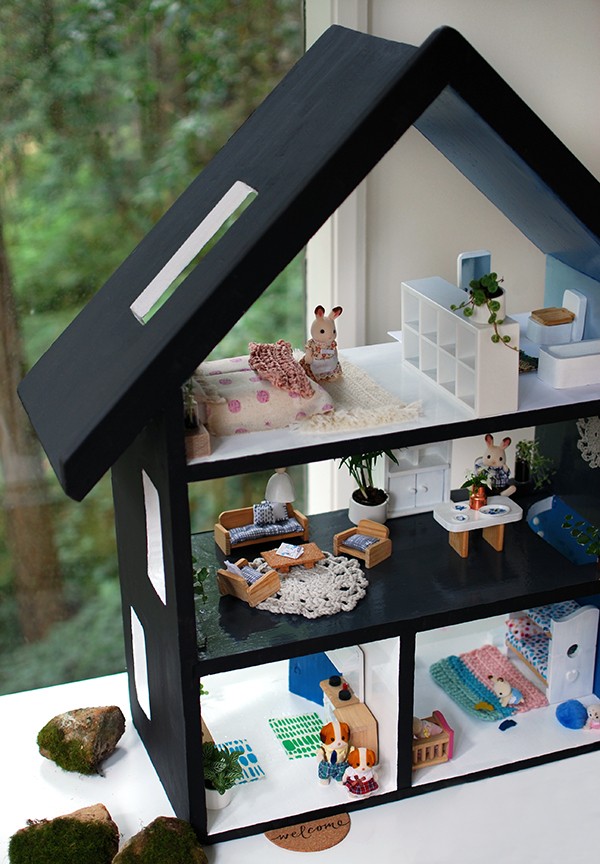 20 non-naff actually nice Mothers day craft projects
Our round up the 20 best non-naff and actually nice Mothers Day craft projects was popular, and we hope helpful too.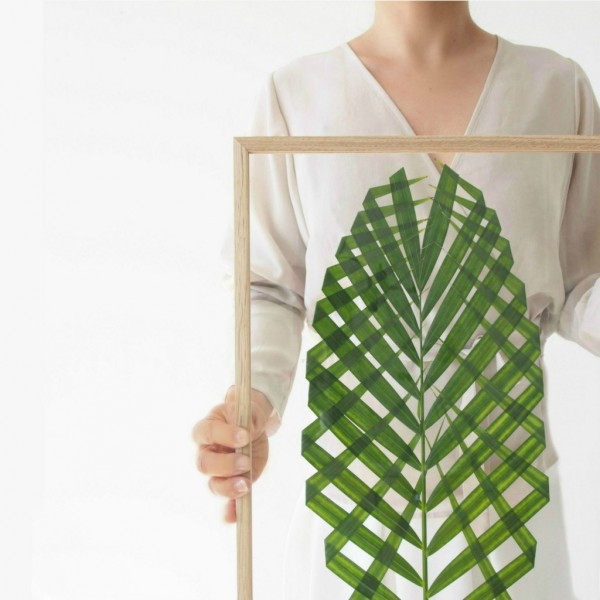 20 amazing kids craft ideas for the school holidays
Another popular craft round up was our post showing 20 amazing kids craft ideas for the school holidays. You're welcome.
Interiors and Home
Lisa's living room makeover
My living room got a lovely warm and layered makeover for winter.
10 clever ways to use Muuto's The Dots in your home
We showed you 10 clever ways to use Muuto's The Dots wall hooks in every room of your home. Have a look and be inspired.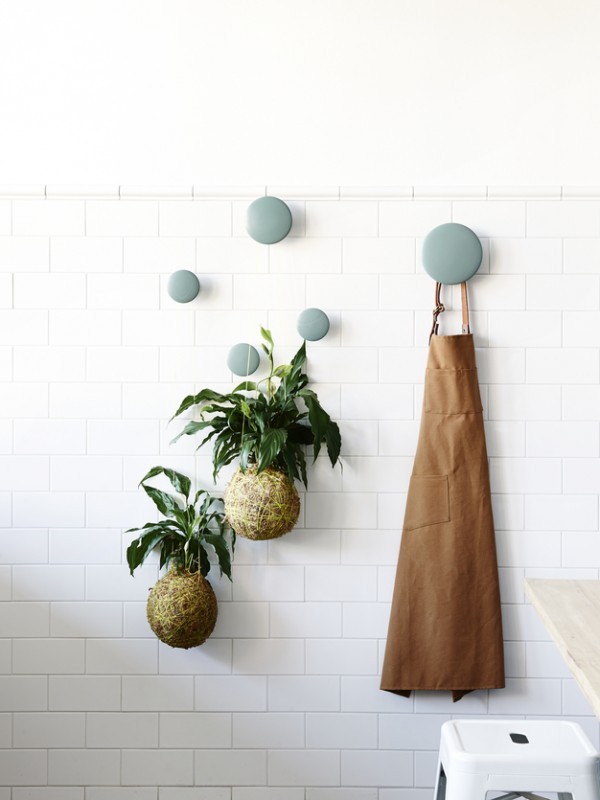 Rebecca's entry hall makeover – two different looks
Rebecca's entry hall was in need of a stylish organisational overhaul, so we came up with two different looks for the space that could be adapted for any home.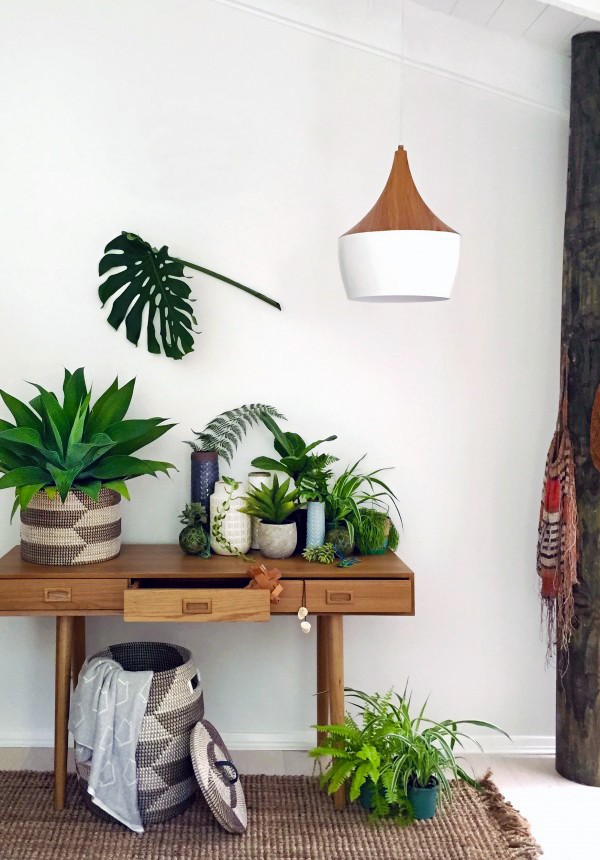 10 reasons why Metod is Ikea's best kitchen yet
IKEA launched their new Metod kitchen system in Australia. They called it a 'breakthrough' in kitchen design; Rebecca called it 'bloody awesome' and outlined 10 reasons why Metod is IKEA's best kitchen yet.
Free printables to colour in
I had so much fun illustrating colouring pages last year – as well as our very popular Christmas cards, tags and wrapping paper, this faceted gem colouring page download was a definite fave of our readers.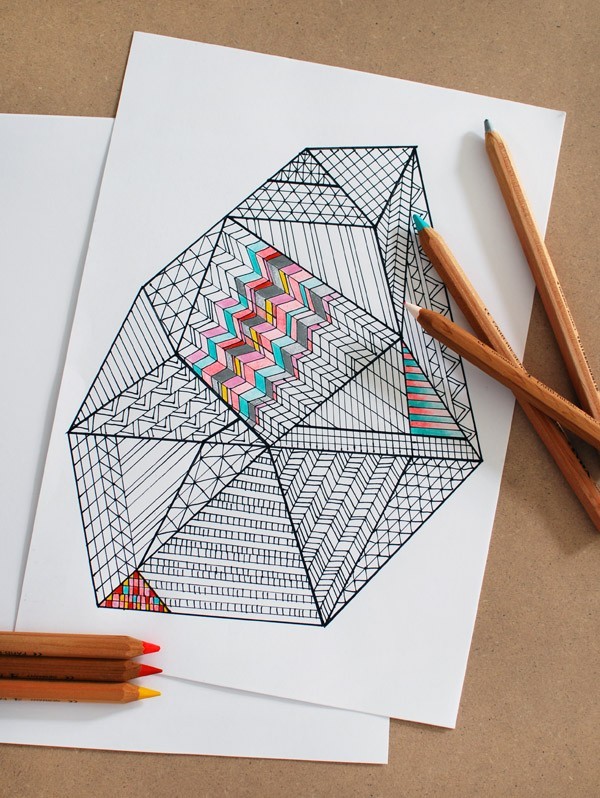 Did you know, I create a new free downloadable colouring page or quote poster for our newsletter subscribers every week? Just sign up to receive our weekly newsletter and you'll receive your free download and also stay up to date with We Are Scout – delivered to your inbox every Friday night.
Entertaining
Fruity ice sticks and refreshing icy drink recipes
Summer entertaining and the festive season coincide here in Australia – and it's been hot. We showed you how to make stylish fruity ice sticks and shared two easy icy drinks to beat the heat.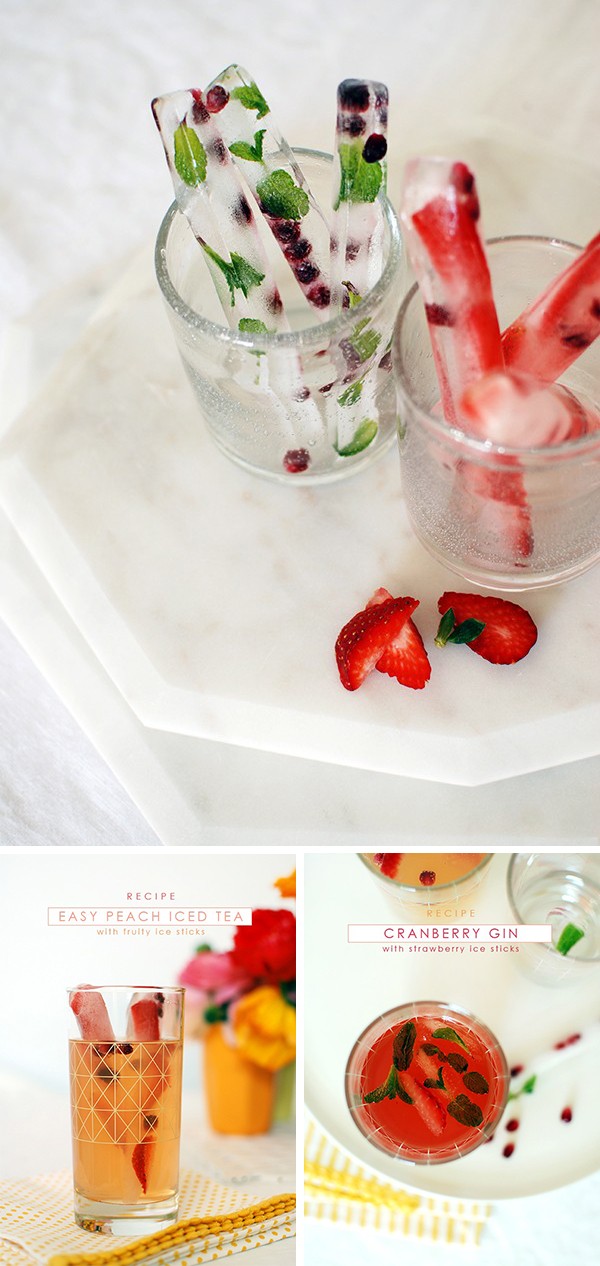 17 recipes using beautiful edible flowers
It's pretty amazing how a few colourful petals can take a dish from the mundane to magnificence in an instant. Rebecca shared 17 recipes using edible flowers.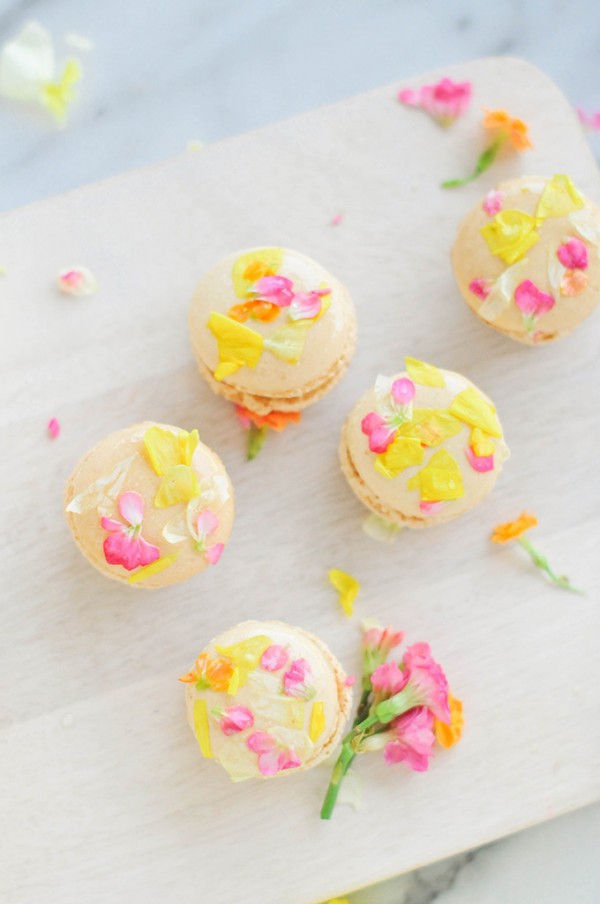 Incredible ways to decorate your dinner table for a party
OK, so we're cheating a bit here, we published a series of very popular posts showing dozens of amazing ideas on how to decorate your dinner table. For the purpose of our Top 20 we're grouping them together and counting them as one. Bonus!
Over 4 posts we showed 37 gorgeous ways to decorate your table.
Part one: 9 incredible ways to decorate your dinner table for a party – how to use colour to create an eye-catching style statement.
Part two: 7 incredible ways to decorate your dinner table for a party – create a living tablescape with plants and foliage.
Part three: 11 incredible ways to decorate your dinner table for a party – inspirational ways to dine under your very own starry night – outdoors or in.
Part four: 10 incredible ways to decorate your dinner table for a party – how simple, pared-back details can make the most stylish statements.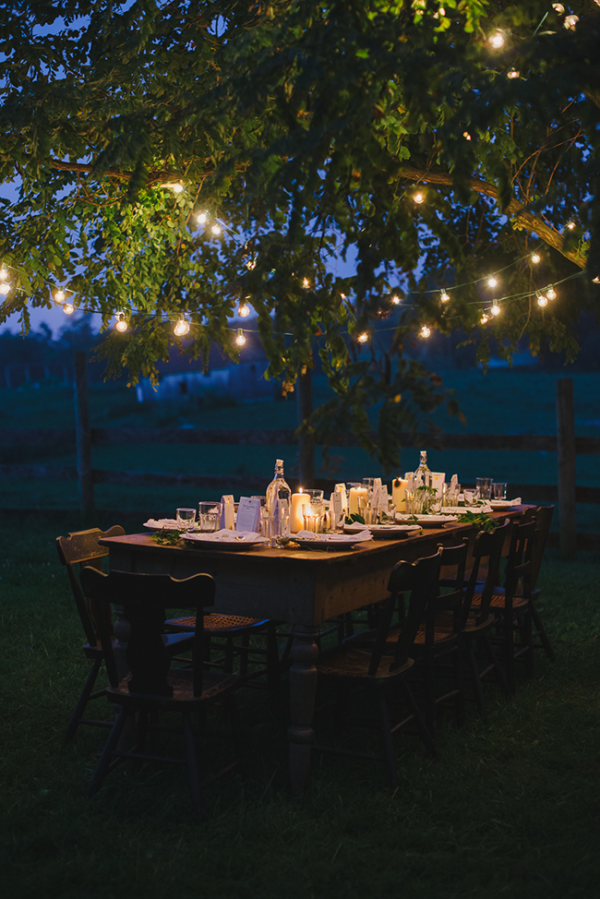 And we created 3 stunning ways to set your Easter table.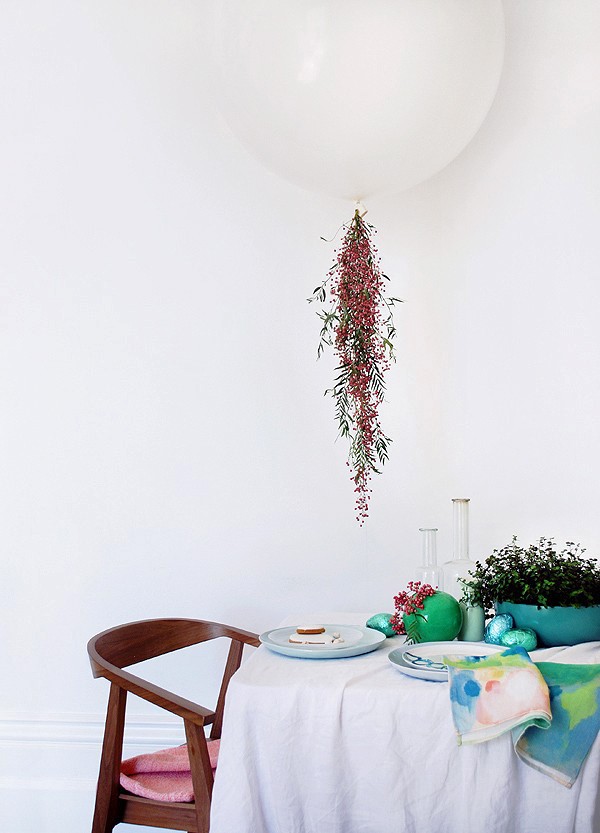 We showed you how to create the perfect spring brunch tabletop featuring mis-matched and eclectic dinnerware and beautiful blooms.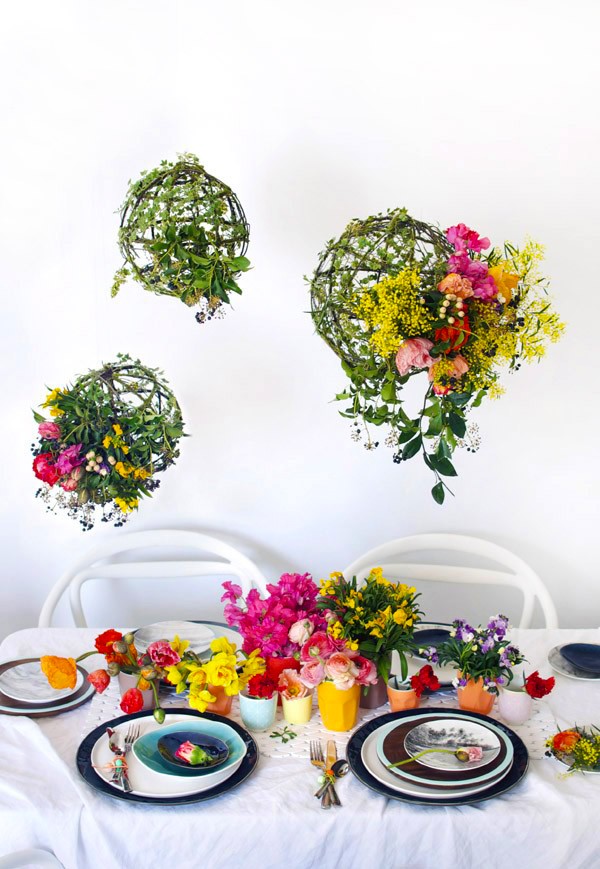 Our fresh and bright tropical-themed outdoor table setting was also a fave.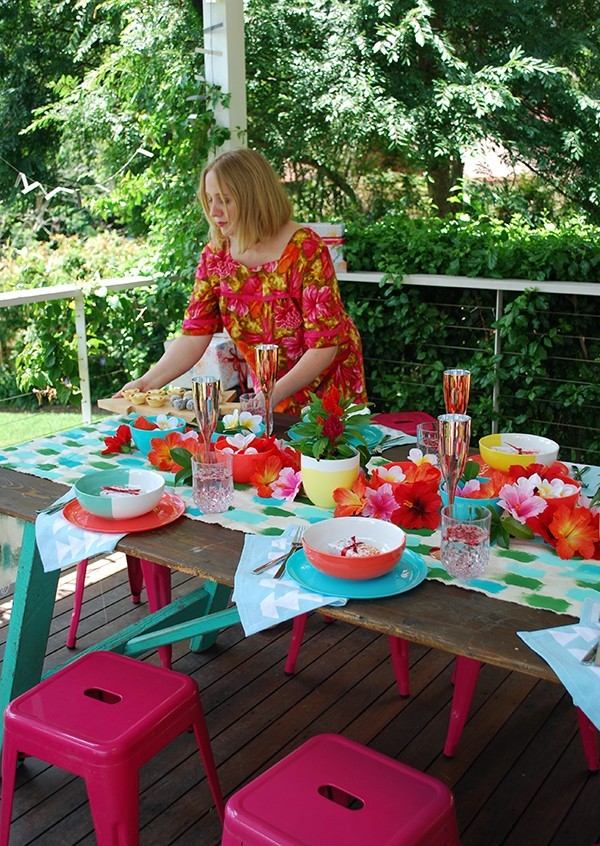 Space to Create
Embroidery and textile artist Liz Payne
I visited embroidery and textile artist Liz Payne in her Sydney studio. Her incredibly detailed and vibrant stitching was a favourite of both yours and mine.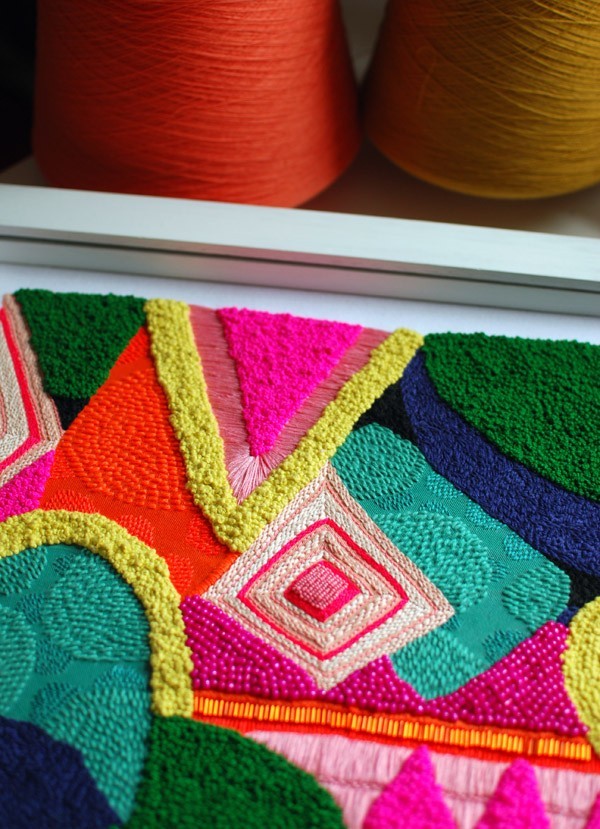 Cath Derksema of Prints Charming
Cath Derksema welcomed me into the fabulous warehouse studio space of Prints Charming. Take a look and try not to be too envious!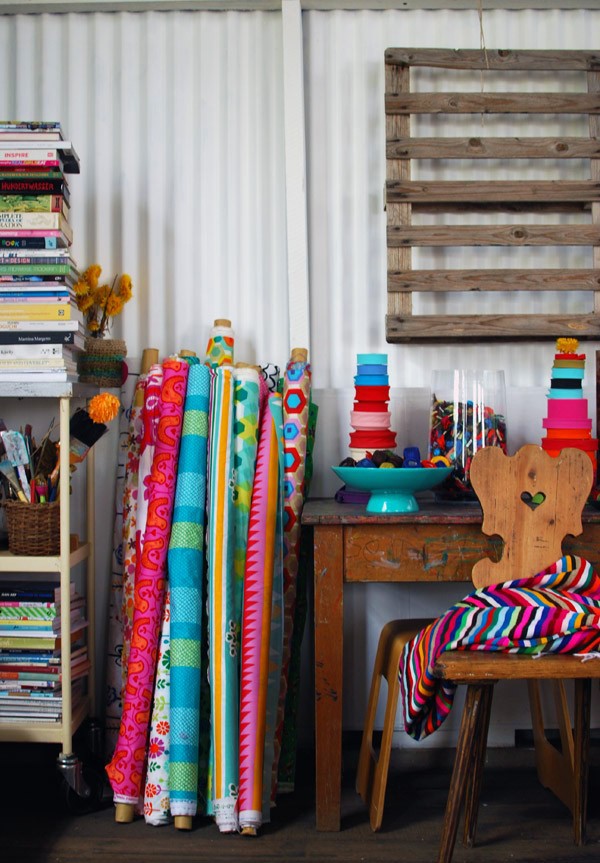 So there it is, 2015 done and dusted.
We are looking forward to making We Are Scout even better and more inspiring this year, and we are so grateful and thankful to have you along for the ride. Let's do this!