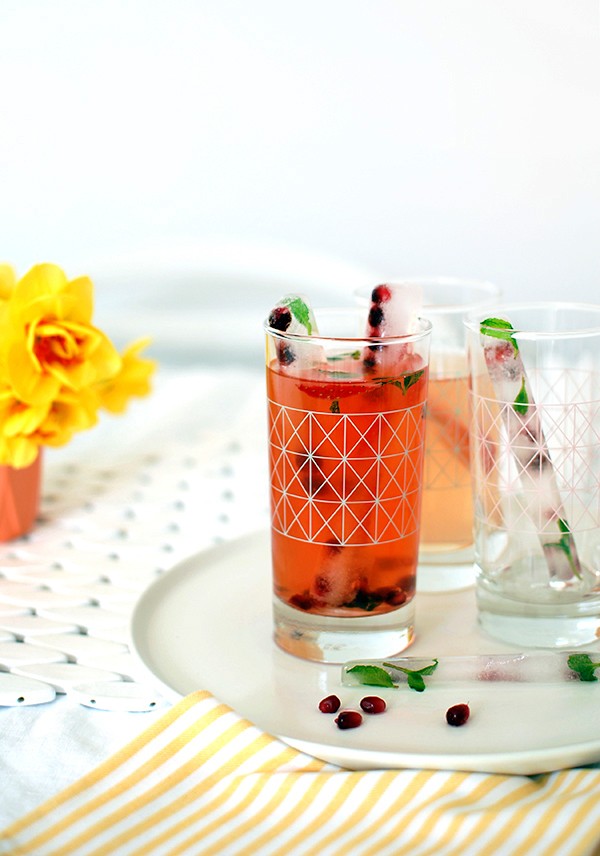 Oh my. Here in Sydney today we're expecting temperatures to reach a scorching 41.8°C. Just a tad warm, huh? So Lisa and I thought we'd whip up some quick and easy icy cold drinks, which are perfect for Christmas entertaining (or for sweltering hot Friday afternoon drinks).
Our drinks have a very cute garnish: fruity ice sticks. They're easy to make and add a stylish splash to any cold drink you serve. (Try to resist the urge to shove them down your shirt for a quick cool-off. Though if you do, I wouldn't blame you at all.)
Read on for our recipes and how-to.
How to make fruity ice sticks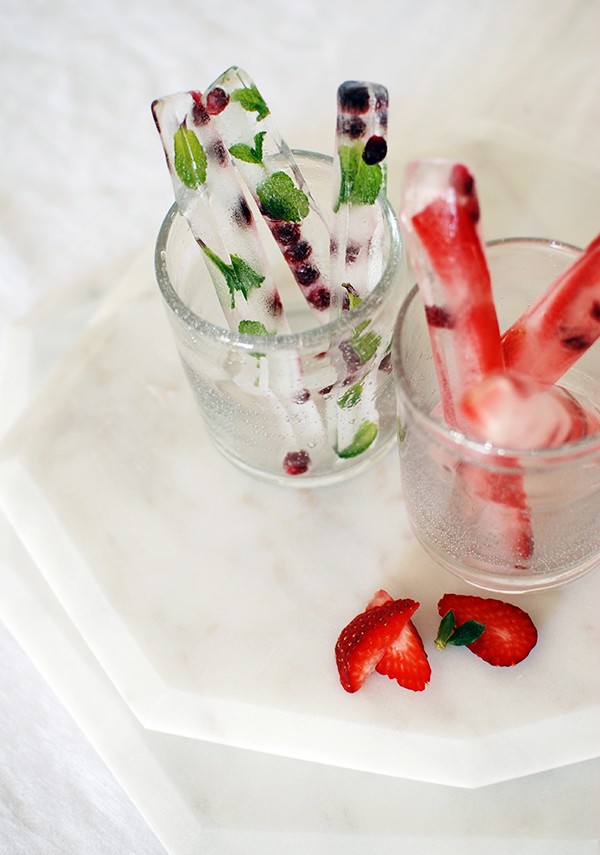 We made these super-easy ice sticks using IKEA's PLASTIS ice cube tray, with the long and skinny moulds.
You can use any fruit you've got on hand, but we used pomegranate seeds with tiny sprigs of mint for a festive look.
Fill your ice cube trays by dotting the pomegranate seeds and tiny mint leaves along the length of the stick moulds. Carefully fill with water and pop in the freezer to set.
You're done! If you use any other fruit, like strawberries or peaches, cut them into long thin slivers for your ice sticks. Just make sure they lie along the length of the mould, and don't stick out when you fill with water.
Scroll down for our easy icy drink recipes.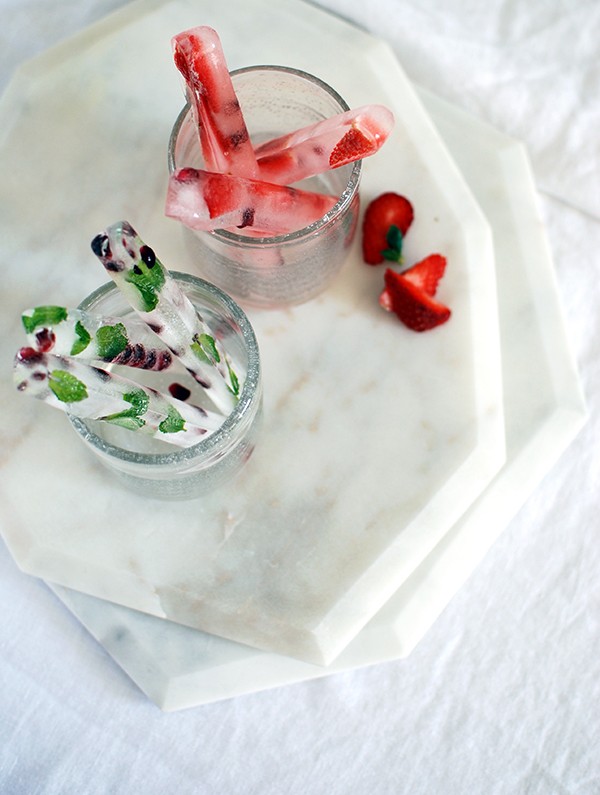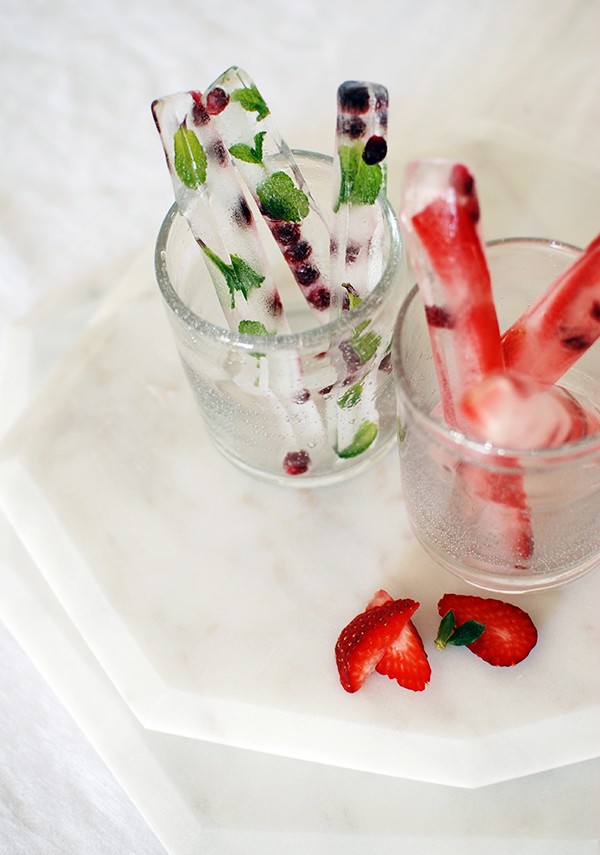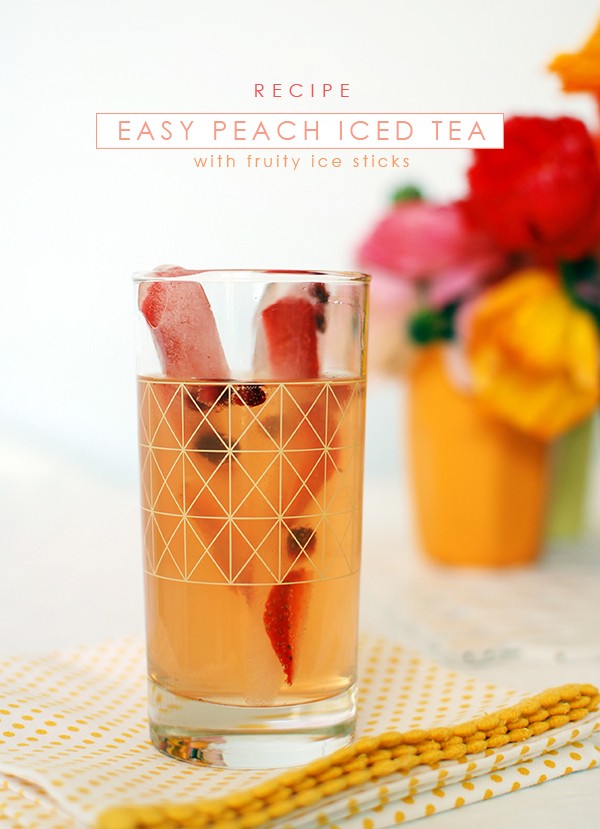 Easy Peach Iced Tea
Ingredients
Peach Iced Tea
15mL white rum
15mL vodka
Lemonade
Garnish: fruity ice sticks (see above)
Method
1. For a super-fast drink, use a bottle of chilled peach iced tea.
2. Alternatively, use a fruit infusion tea bag, like Lipton's Peach and Mango Pyramid Tea bag. Brew the tea, and sit the tea bag in a cup of water. Leave to sit for two minutes, then chill in the fridge for 10 minutes.
3. Combine white rum, vodka and peach iced tea in a shaker.
4. Pour over ice, and top up with a splash of lemonade.
5. Add your ice sticks – narrow slices of peach would work best!
Cranberry Gin
Ingredients
60mL Gin
90mL Cranberry Juice
A dash of Lemonade
Garnish: fruity ice sticks (see above)
Method
1. Pop your fruity ice sticks into a high ball tumbler.
2. Pour all other ingredients on top.
3. Stir with your ice sticks! Cranberries and slivers of lime would make perfect ingredients for this drink.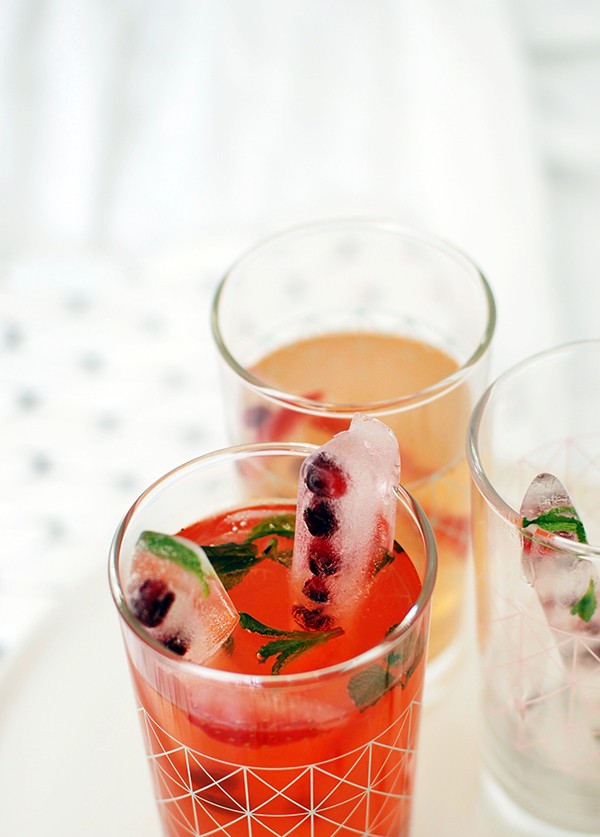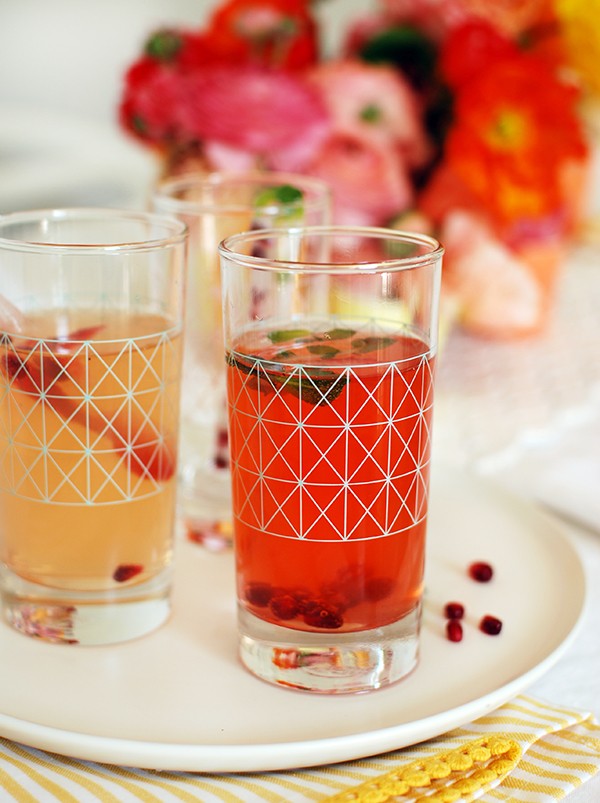 Hope you enjoyed these easy Christmas drinks recipes, garnished with our festive fruity ice sticks.
Let us know how you go. And stay cool, Sydney scouts!
Click here for more stylish entertaining tips for Christmas.
After more of our easy recipes? Click here.
By Rebecca Lowrey Boyd/Wee Birdy for We Are Scout.
All photography and styling by Lisa Tilse, for We Are Scout.
Save
Save