We Are Scout is a creative lifestyle destination by Lisa Tilse, who is well known for her design-led contemporary craft and DIY projects. The curated content on We Are Scout reflects Lisa's keen eye for design and style, her passion for interiors, and love of making.
We Are Scout showcases fresh trends and brands, and features Lisa's craft tutorials and her inspirational finds in interiors, design, art and handmade.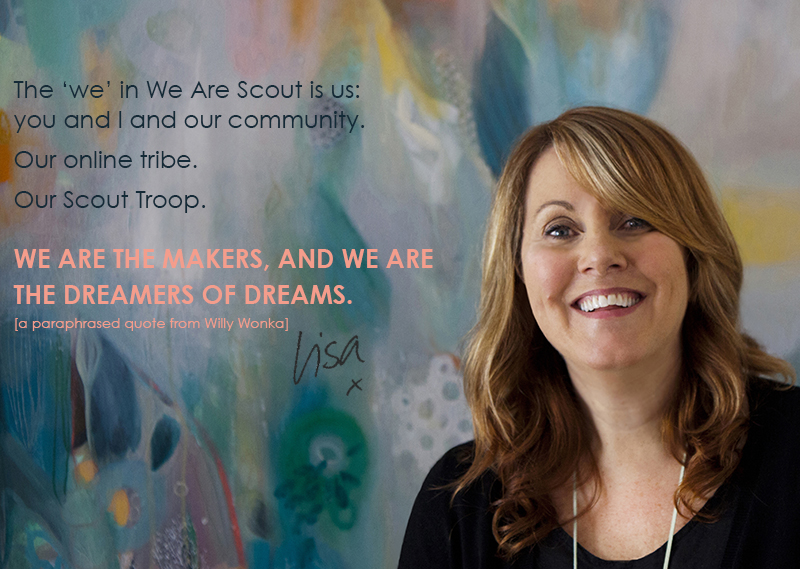 We Are Scout was founded in 2015 by Lisa Tilse, creative director, and Rebecca Lowrey Boyd, editorial director. Rebecca can now be found at Wee Birdy.
About Lisa
I'm all about living a creative life and I'm passionate about sharing skills and inspiring creativity in others. That's what I love to share here on We Are Scout.
Apart from sharing projects I make, one of my favourite things on We Are Scout is the Space to Create series where I profile inspirational creatives. I find it so inspiring to see inside the studios, or corners of home, where artists and makers work. I love having the We Are Scout platform that enables me to shine a light on new and established creatives.
I've been blogging since 2008, when I began my first blog, the red thread. Since then my DIY craft projects and content have been featured by some of the world's leading design sites and over 40 international magazines (check out the latest on the press page).
I live in Sydney, Australia, and when I'm not making things I like to visit galleries, ride my bike and eat gelato. But not at the same time.
CONTACT
lisa[at]we-are-scout.com
CONNECT
POSTAL ADDRESS
PO Box 511, Drummoyne, NSW 1470, Australia
For courier address details, email lisa[at]we-are-scout.com
Save
Save
Save
Save
Save
Save
Save
Save
Save
Save
Save
Save
Save