Have you started decorating for Christmas yet? These watercolour paper gems free printables are a great DIY place to start. They make lovely additions to your tree or tabletop or you can make a garland with them. Create a fresh modern look for the holidays – try piling them up in a bowl for an on-trend tabletop centre piece.
These geometric paper decorations look striking on their own, or mix them up with other decorations on your Christmas tree for a contemporary eclectic look. Or, decorate a plant!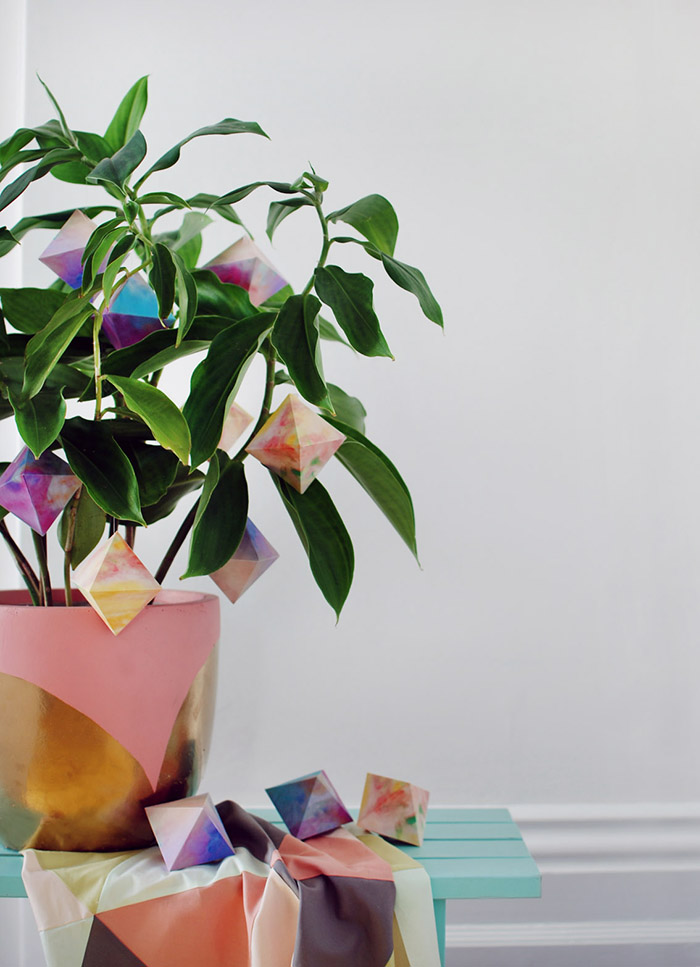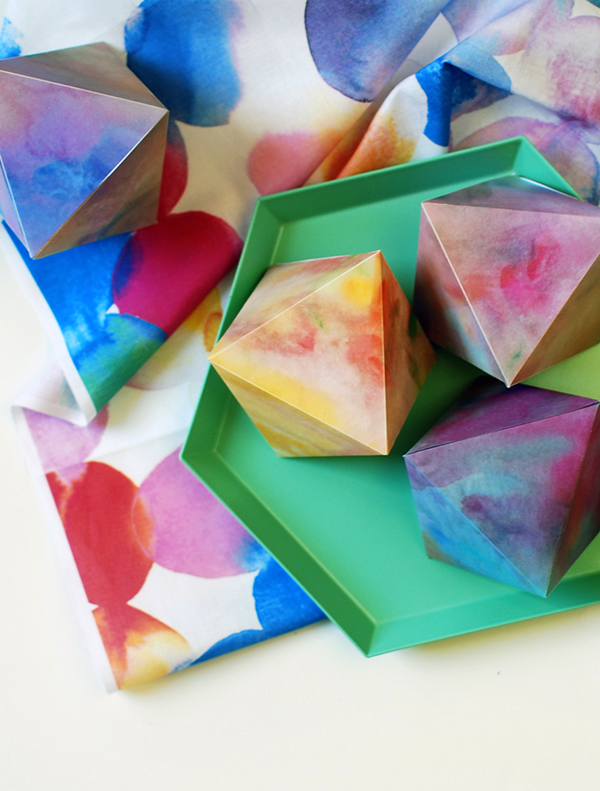 How to make paper gems
Download your watercolour paper gems free printables – there are three different watercolour designs.
Print out the gems onto heavy weight paper and cut them out. Then just fold along the lines indicated and stick the tabs down. It's easy and the instructions are on the printables too. If you're making hanging decorations or a garland create a loop with thread and secure one end to the inside of the geometic shape before you stick the final tab in place.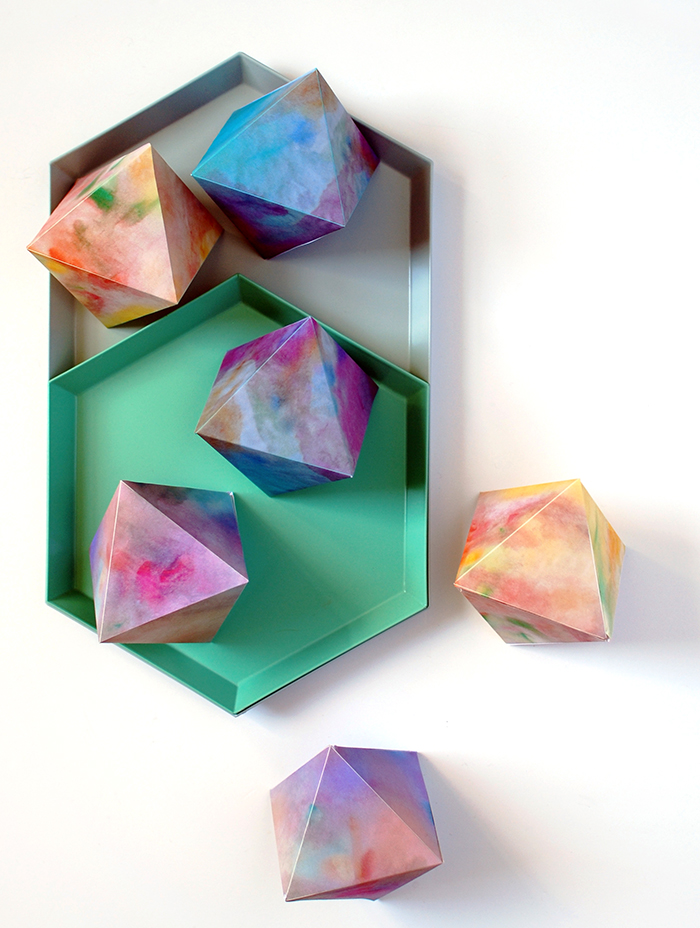 If you'd like to make plain coloured paper gems download my free printable paper gem template here. Just choose your paper colour and print out the template.
These watercolour gems free printables first appeared in my e-magazine Scout. Printables on We Are Scout are copyright Lisa Tilse and are for your personal use only. They may not be distributed or sold in digital or printed form. Thanks for your respect!
Save
Save