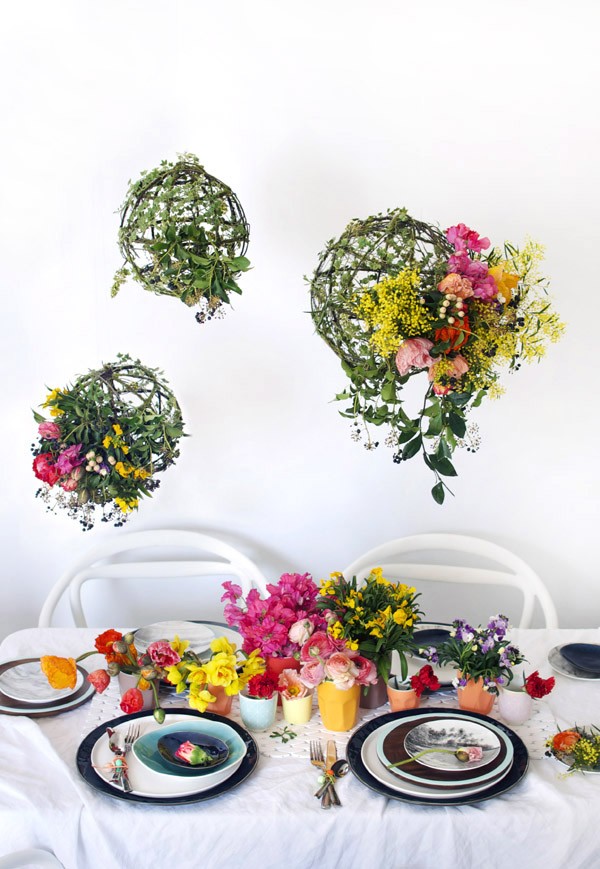 We just had our first taste of spring over the weekend here in Sydney. Actually, we may have skipped spring and headed straight into summer, as we'd thrown off our layers by 9am on Saturday morning.
So it was ideal weather for setting the scene for the perfect spring brunch. We've been eyeing off the new season collections at Freedom, and we were inspired by their 'endless summer' collection to create an unforgettable tablescape for a spring soirée.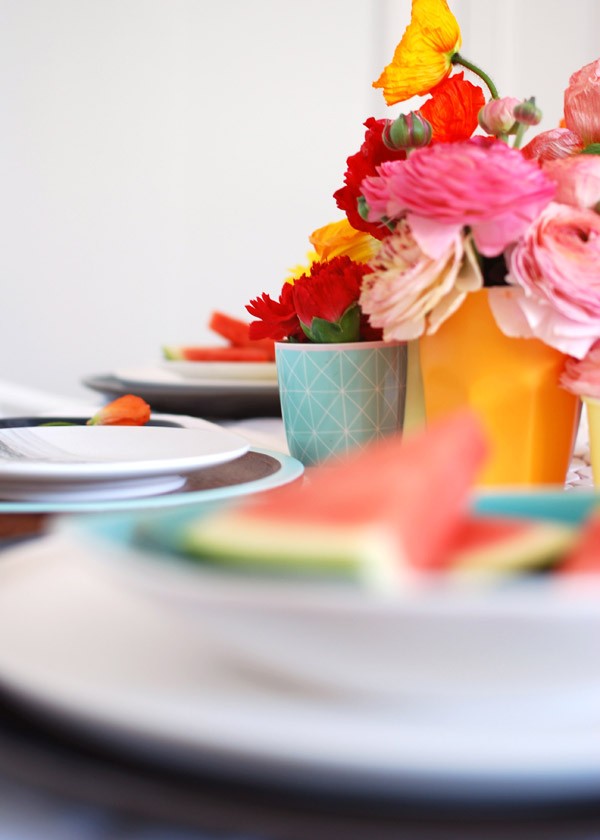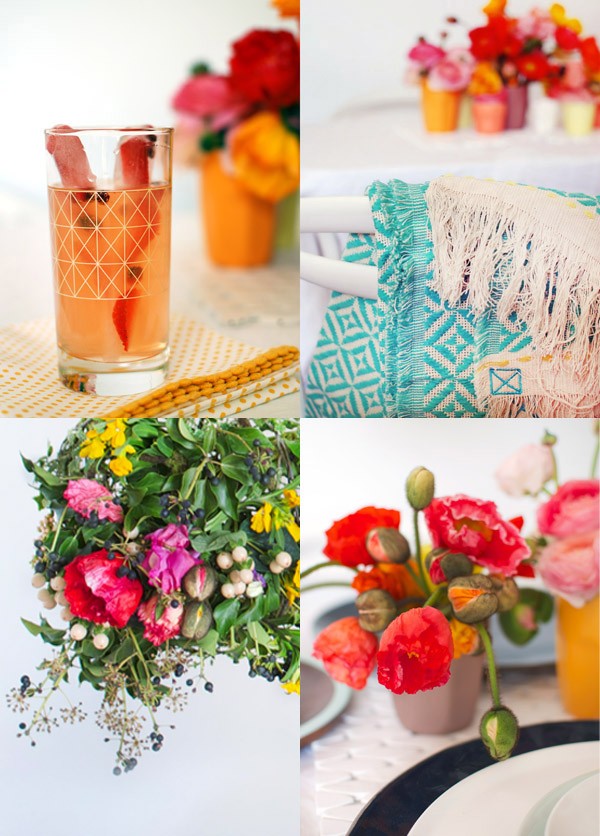 We wanted to show you how to create a table setting that is totally achievable, using some of your existing tableware together with fresh new pieces. But it also had to be totally memorable, with an explosion of colour, flowers, mix-and-match patterns, shapes and textures. And that little bit of 'wow'.
Inspired to welcome in the new season with a blooming beautiful celebration? Let's get started.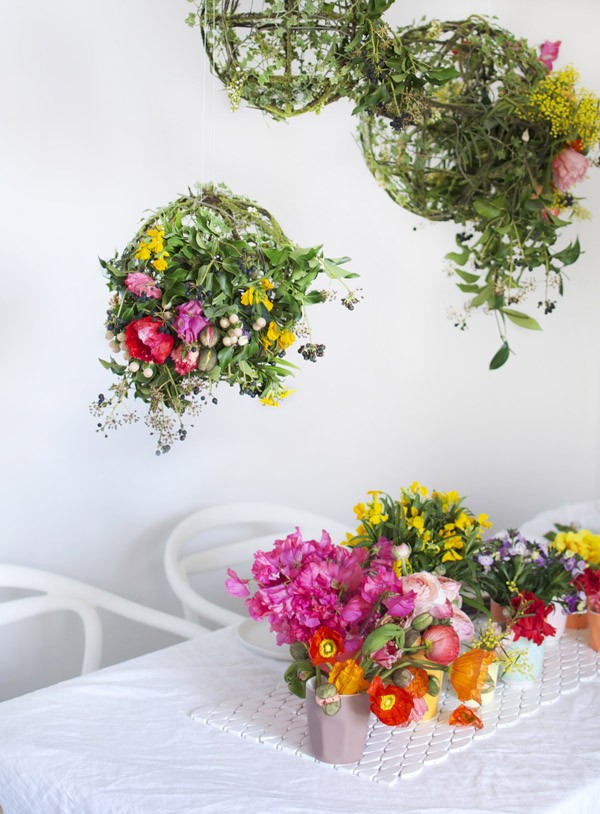 1. Lay the foundations of your table
We started by laying the table with a white linen tablecloth which is Lisa's go-to staple for setting any table. Keeping the linen in its lovely naturally-crumpled state ensures the look is relaxed and not overly formal.
Freedom's Bayview table runner was placed on top to add an additional layer of texture to the linen base. It's amazing how just one new piece, like a new table runner, can give your dining table an instant lift with a fresh new look and textural detail.
We also added Freedom's Heston outdoor dining chairs to our table setting. We love the fluid shape and the idea that we are literally bringing the outdoors in.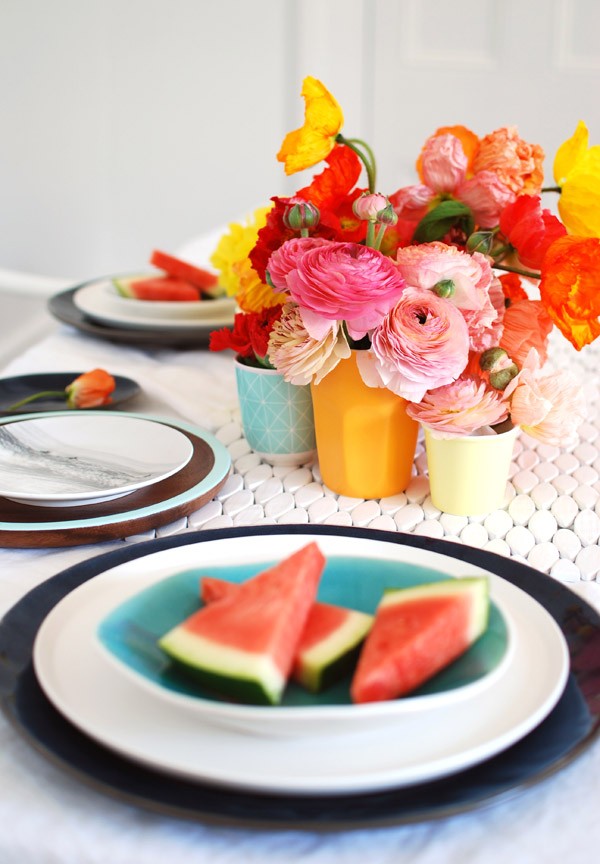 2. Layer your dinnerware
If you've got an everyday white dinner set, like we both do, it's easy to give your table a new look for entertaining by adding a few new pieces in a strong statement colour or pattern.
In keeping with this season's trend for mixing and matching colours, patterns and textures, we created unique place settings for each guest by layering different plates. Everyone has their own individual place setting, and it also makes a strong on-trend style statement.
To achieve a pulled-together look, it's important to create a visual link between the place settings, so we used base charger plates to tie it all together.
We chose Freedom's new Sahara charger plates in deep inky blue to create a strong visual base, then added a plain white dinner plate on top (we used Freedom's new Series dinner plate in matt white, but you could use your existing white tableware).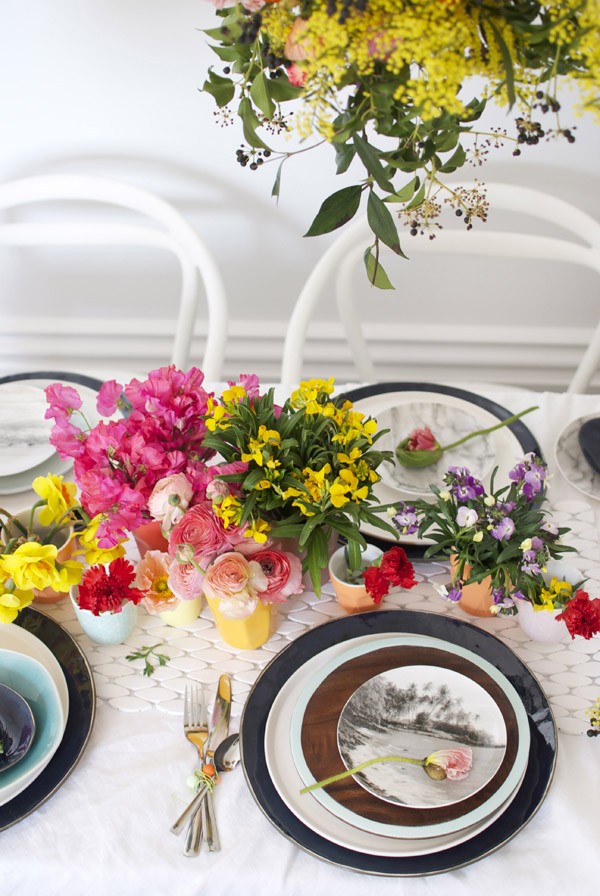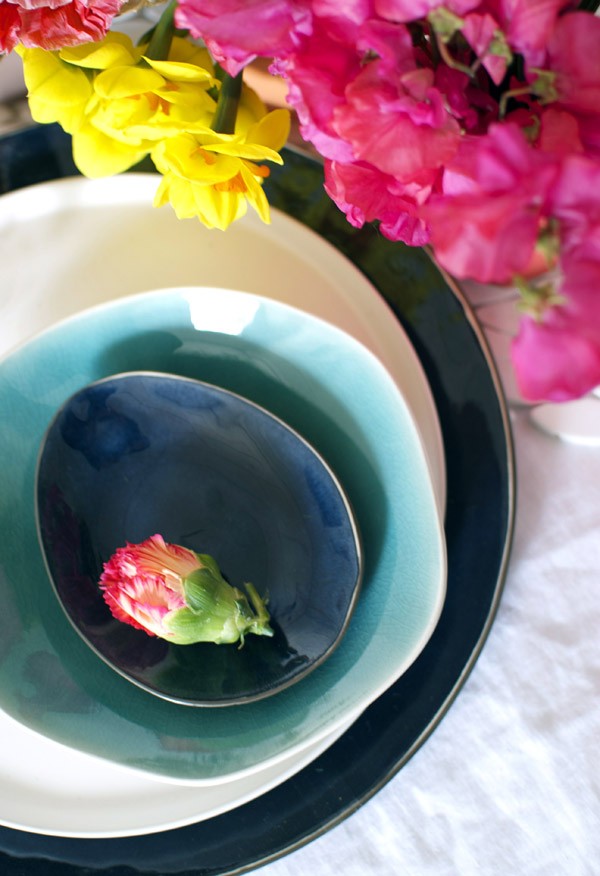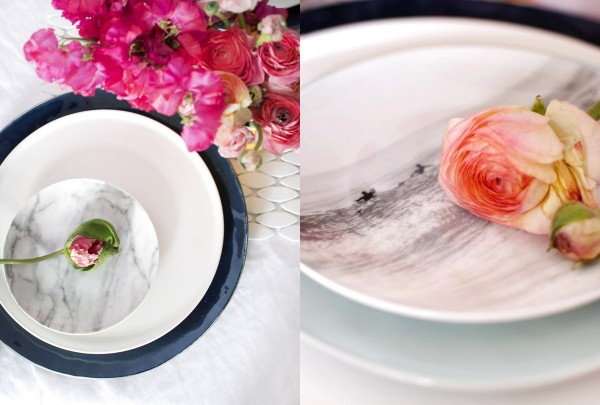 Then, to create a point of difference for each place setting, we mixed and matched the top two layers with various combinations of colours, patterns and textures.
We chose Freedom's new marble-patterned Marbella side plates; the turquoise glaze Lagoon side plates, the Rim serving plate in Surf Spray; the Sahara dish and the brilliant Summertime side plates.
The final pattern, the Summertime side plates, reminded us of retro black-and-white souvenir plates and postcards from summers' past. Available in three different holiday seaside scenes, (Surf, Pier and Coastline) they're perfect for adding a playful summer-themed graphic and slightly retro-touch to your tabletop.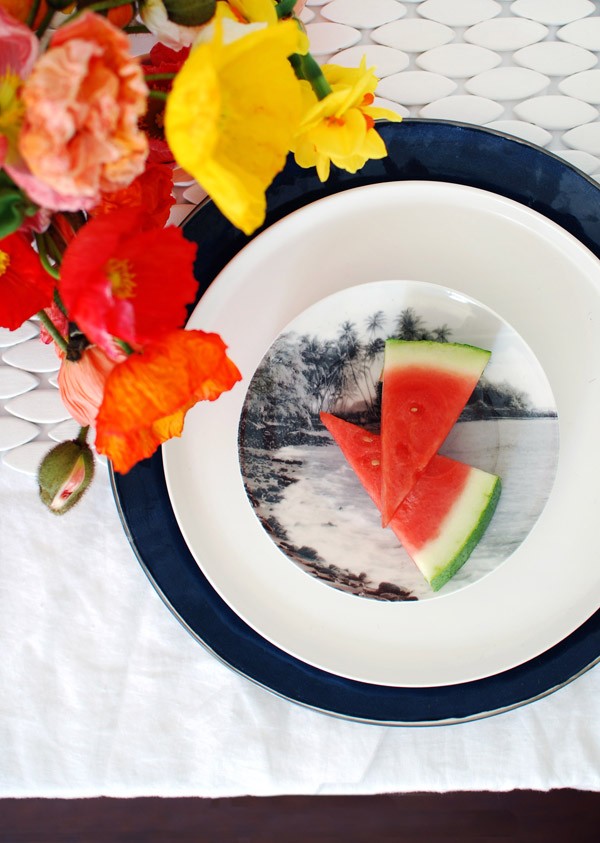 3. Give your flatware a creative touch
We bundled up the cutlery (we used Freedom's Francis 24 piece stainless steel cutlery set) in a set for each place setting, and added a pop of colour and interest by tying them together with a piece of coloured cord and an assortment of homemade coloured polymer clay beads.
This adds an individual and handmade touch to the table and links back to our colour palette. Each guest can keep their beads and cords to wrap around their wrists as bracelets, or use as a keychain or hanging accessory for their bag. Fun, individual and handmade – what's not to love?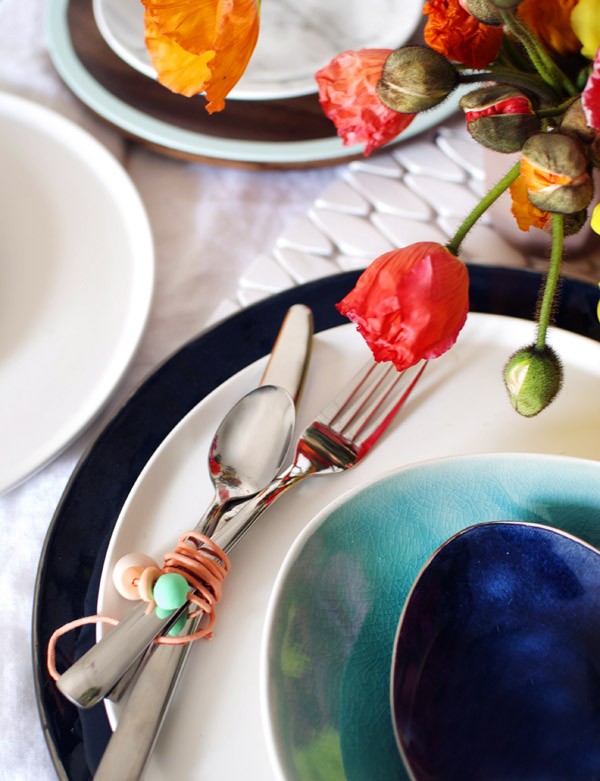 4. Add flowers to your tabletop by bundling blooms
We created a colourful fresh flower centrepiece by gathering a collection of in-season blooms. We used a combination of poppies, ranunculus, carnations, sweet peas, daffodils and wall flowers.
Instead of creating one large statement centrepiece, we kept our arrangements low and long for three reasons: (1) a big statement centrepiece is more suitable for formal occasions; (2) we want our guests to be able to see each other and allow conversation to flow easily without peering around gigantic floral obstacles; and (3) we wanted the table flowers to complement and reflect the statement hanging arrangements, and not detract from them.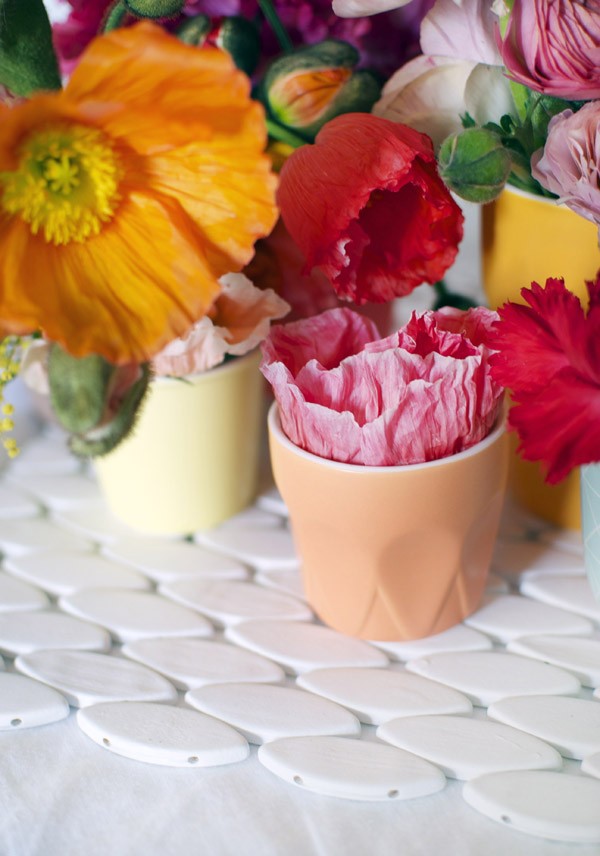 Rather than mixing up the flowers, we kept bunches of the same blooms together and grouped them separately in a mix of coloured tumblers and latte cups. We also popped some of the larger blooms in individual espresso cups.
The brightly-coloured cups and tumblers are a playful substitute for vases, and they echo the layered mis-matched style of the place settings.
On our table there's a combination of Impressions Herbal tea mugs, Columbia long coffee cups in Mushroom and Mandarin; El Salvador Latte and Espresso cups in Canteloupe; Arabica Long Coffee and Espresso cups in Watermelon and White; and Panama Latte and Espresso cups in Lemon.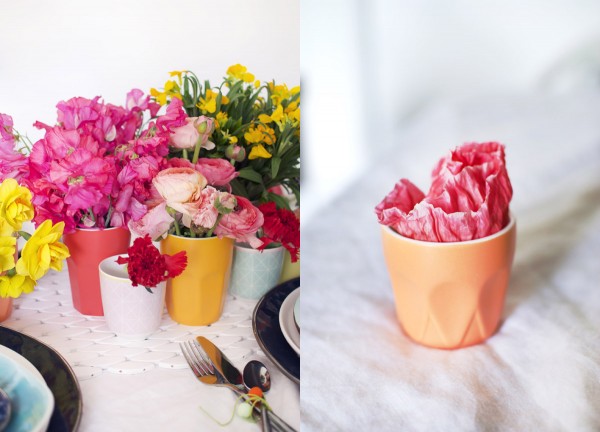 5. Create a statement hanging garden centrepiece
The finishing touch when styling the perfect spring soirée tabletop? Add a drop-dead gorgeous hanging floral centrepiece. Our goal was to make a statement, but it also had to be totally achievable. Solution? Freedom's fabulous new Ivy Moss Balls.
They come in two sizes, so we used one large and two smaller moss balls for a clustered trio. You could use them as they are for a more subdued green look, or you could go all out and dress them up in fresh flowers, like we did.
Simply weave individual blooms and sprigs of berries through the structure of each ball. For a balanced look, decorate one small moss ball sparsely, then add a few more blooms to the other moss ball, and go completely over-the-top with a burst of blooms on the big moss ball.
We covered most of the surface in flowers, including loads of trailing sprigs of wattle and foliage, for a touch of Australiana.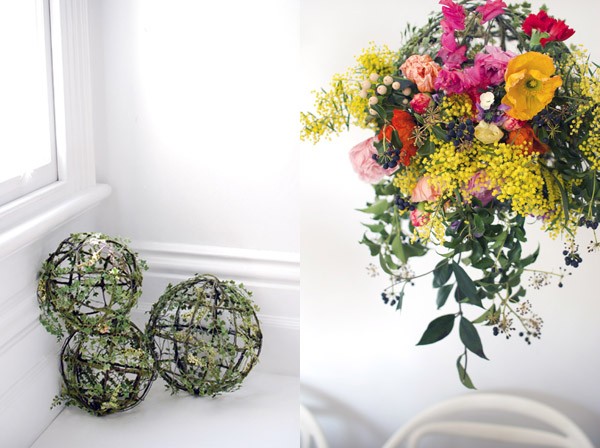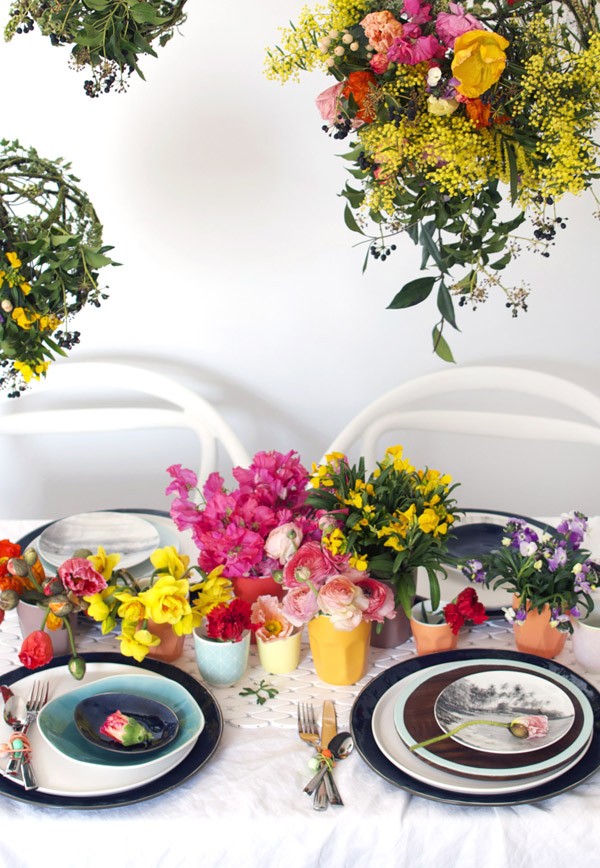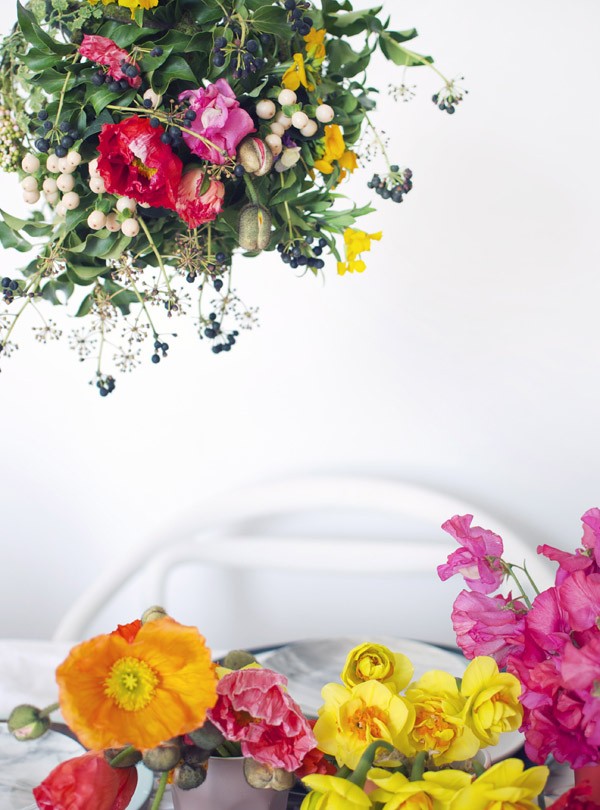 6. Serve your food in style
Now you've gone to the trouble of creating a special table setting, serve your food on an array of eye-catching platters and serving trays that complement your theme.
We combined timber with marble in different shapes to reflect our mix-and-match look. Freedom's new Rim Serving Plate in Surf Spray makes the summer colours in our selection of macarons really pop.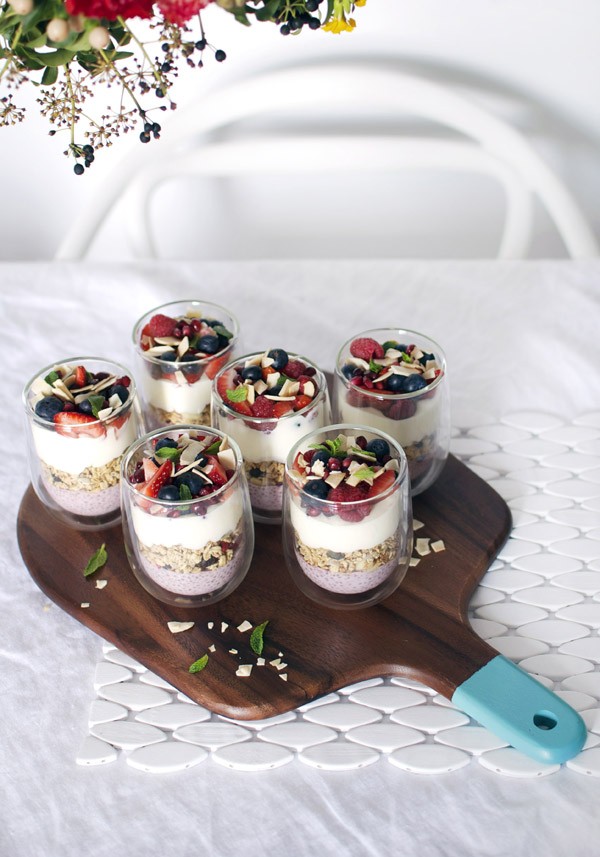 Our special layered Strawberry Chia Brunch Bowls were made in Freedom's new double-walled Perk tumblers, and brought to the table on the timber Paddle serving board. The unexpected flash of aqua blue on the handle introduces a nice colour contrast to the Brunch Bowls.
We presented each Brunch Bowl on a glazed inky Sahara Dish, matt white Series side plate and the gorgeous new Gem Serving Board in White Marble. Layer upon layer of colour, texture and shape.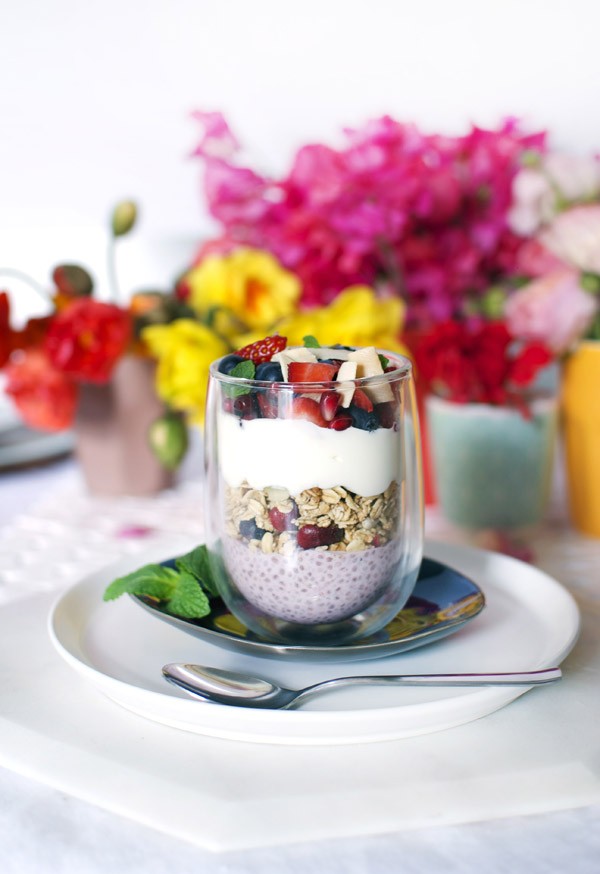 We also made fruity ice sticks and popped them into our drinks for a delicious and decorative touch. The new Cross Grid Hi Balls in an assortment of colours are the perfect choice for our special peach punch, and we presented our fruity ice sticks in Lisa's clear Spritsa tumbers.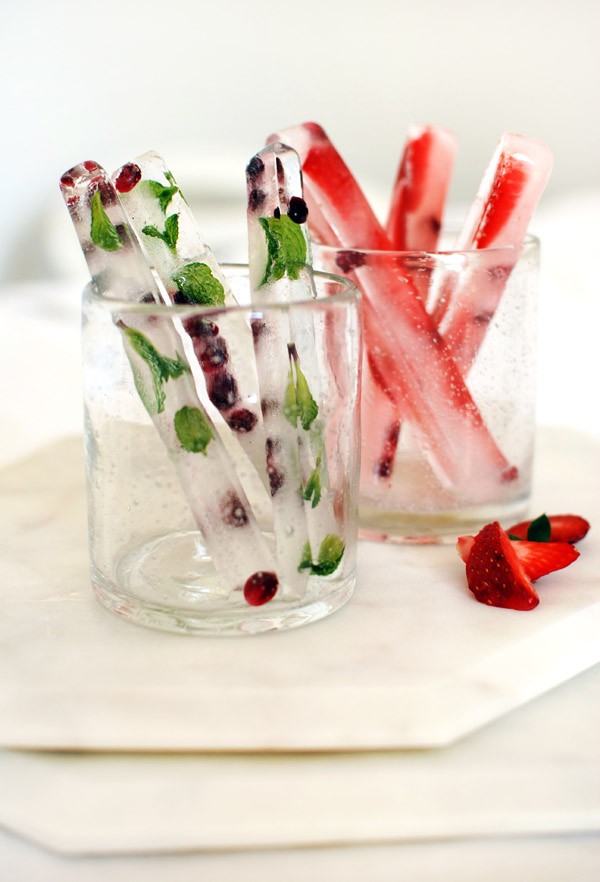 Click through to find our recipes for easy summer drinks and Strawberry Chia Brunch Bowls.
We hope you love our spring brunch table setting as much as we do. Welcome to spring at home!
You might also like to check out Lisa's sorbet-hued afternoon tea, styled with Freedom's 2014 summer collection.
Do you love entertaining at home? What new pieces from Freedom would you love to add to your dinner table?
By Rebecca Lowrey Boyd and Lisa Tilse for We Are Scout.
All photography and styling by Lisa Tilse, for We Are Scout.
Disclosure: This is a sponsored post in collaboration with Freedom. We only partner with brands that are a good fit with our blog, our aesthetic and what you, our readers, enjoy. Content and concept, product selections, words and opinions are all our own.
Save
Save
Save
Save