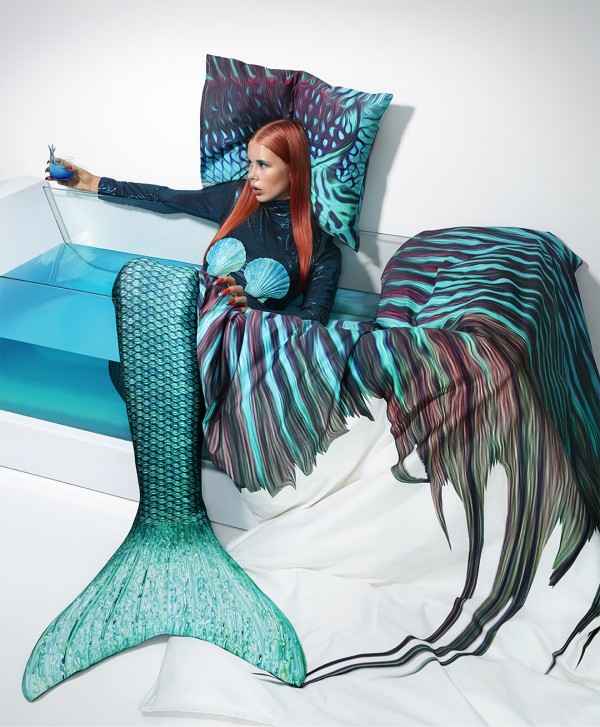 Last night I attended the media launch of Giltig, a completely bonkers collaboration between British fashion designer Katie Eary and Ikea. This unique and innovative homewares and textiles collection marks the beginning of a series of collaborations between Ikea and various fashion designers. The company notes its "ongoing dedication to create collections that respond directly to current trends and fuse various influences to give customers cutting-edge design at affordable prices".
Ikea invites you to "Live Louder" with the limited edition Katie Eary x Ikea Giltig range. I love that the campaign imagery so perfectly reflects the surrealist but ultra hip vibe of the collection.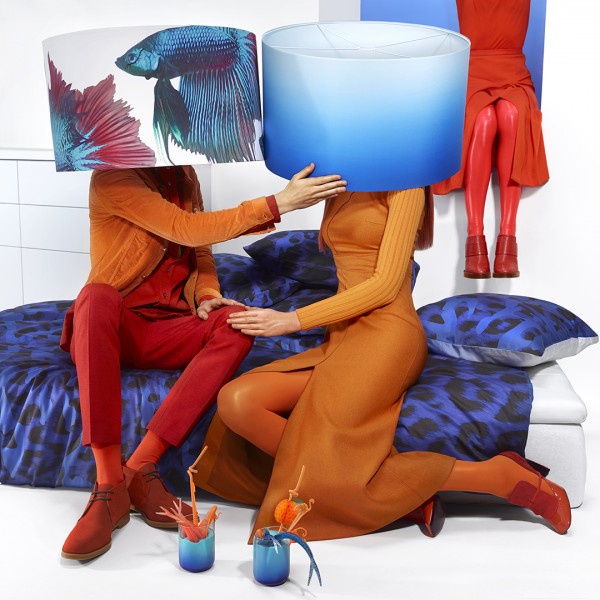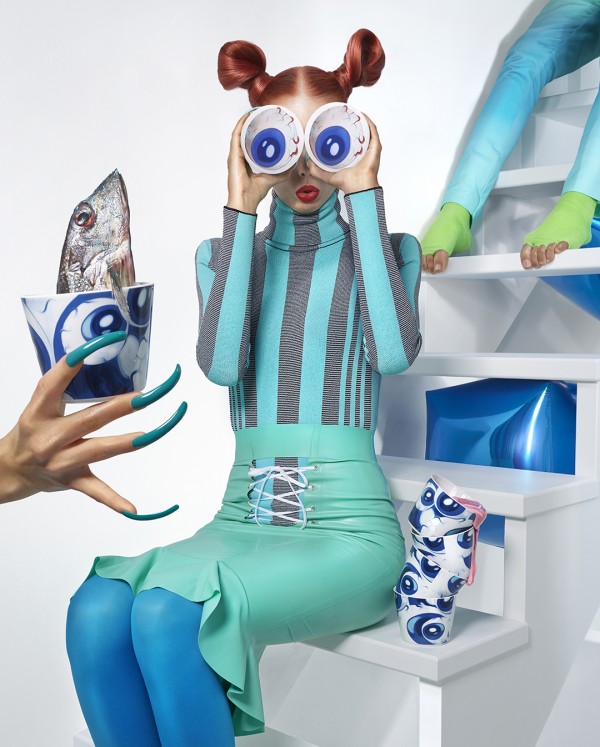 Katie Eary is known for her bold and out there use of colour and pattern and with the Giltig range her aim was to bring vibrancy and personality into people's homes. She says her muse for this collection was Johnny Depp in the movie Fear and Loathing in Las Vegas, and if you're familiar with that movie you'll understand why the designs are so out there! I'm nodding my head in agreement when Katie says the designs are "trippy" and like you've "dialed up your senses".
"Katie has so much experience working with prints and her cutting edge style brings another level of vibrancy and excitement to the range at IKEA. We can take so much inspiration from Katie and how she uses colour, prints and patterns to create clothes, and now homewares, that capture your attention and bring a pop of personality to your home," says Tiffany Buckins IKEA Country Interior Design Manager.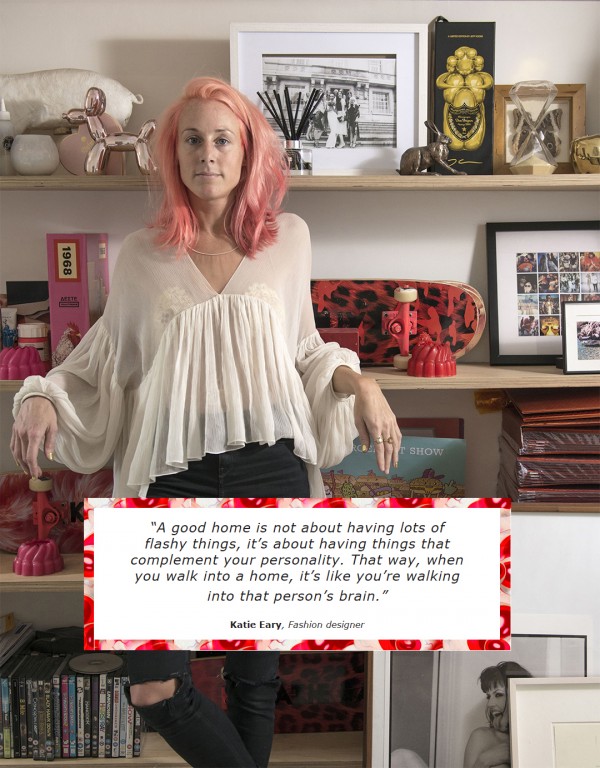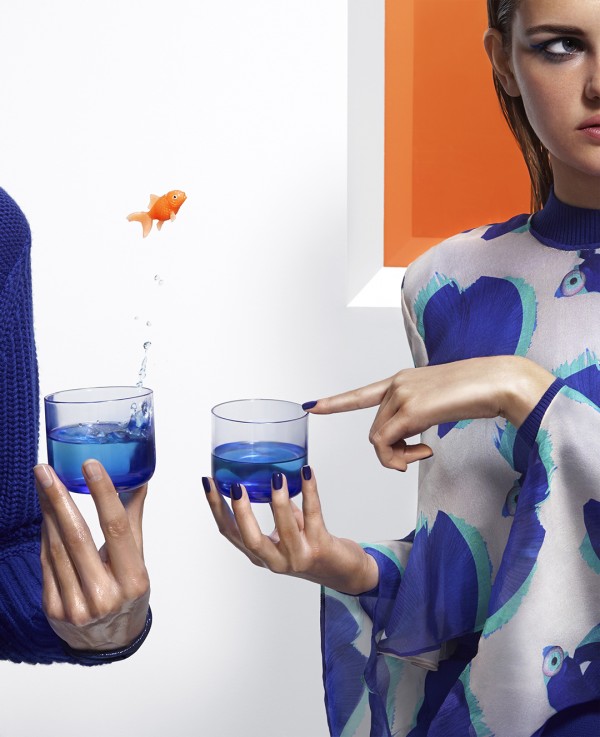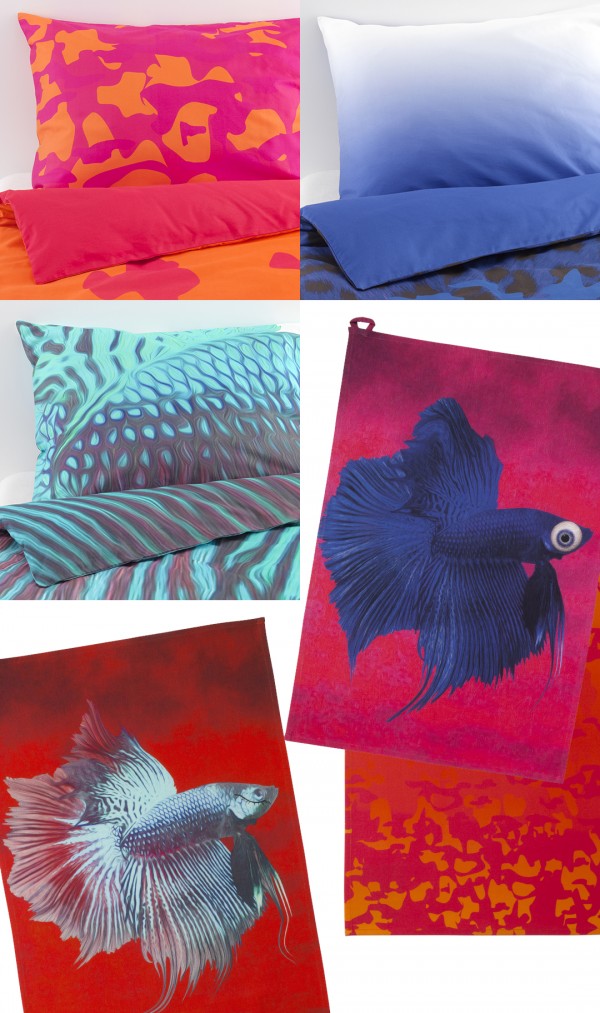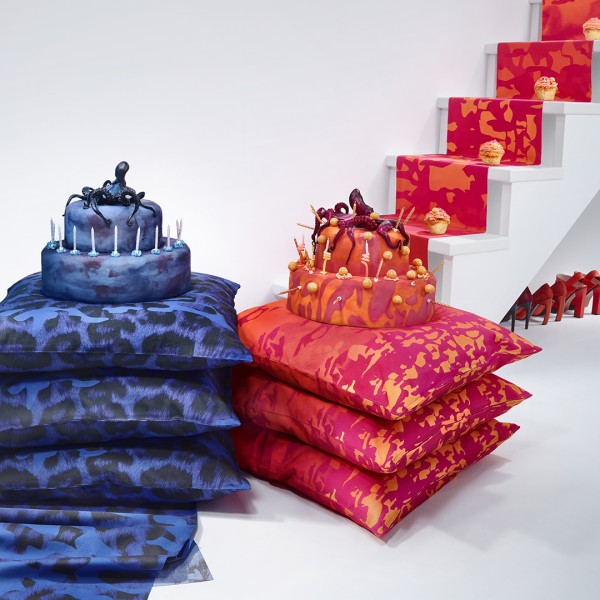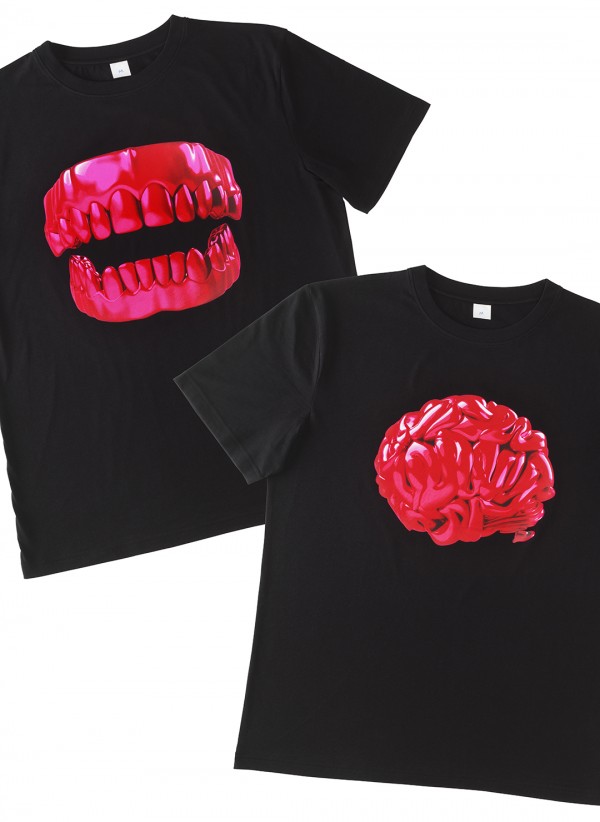 Disembodied cats' heads, fighting fish with enormous bulging eyes, blood red intestines, and big bloodshot eyeballs are completely mad, and can be found on plates, cups, bowls, lamp shades, cushion covers, tea towels, aprons, t-shirts and tote bags.
While it would be completely over the top to have this whole collection in your home, the individual pieces are really fantastic. It's a matter of choosing what you love.
Katie Eary x Ikea Giltig range is available in store and online now. See the whole Giltig range here.