Moroccan Boucharouite rugs are traditionally handmade from old clothes and scrap fabrics. So when Paris based Canadian fashion designer Calla Haynes wound up her atelier in 2015 she was drawn to this idea of repurposing. Calla recognised the immense waste in her industry – especially 'fast fashion' – and was determined to find a useful and beautiful reuse for her extensive collection of fabrics. In collaboration with Moroccan craftswomen Calla created a range of rugs and The Boucharouite Project was born.
Far from the old clothes and scrap fabrics that are the traditional raw materials for these rugs, Calla's cotton, wool, silk, crepe and jersey textiles are luxurious and printed with her original designs. The resulting collection – currently 13 one of a kind rugs – is lush and rich in colour and texture.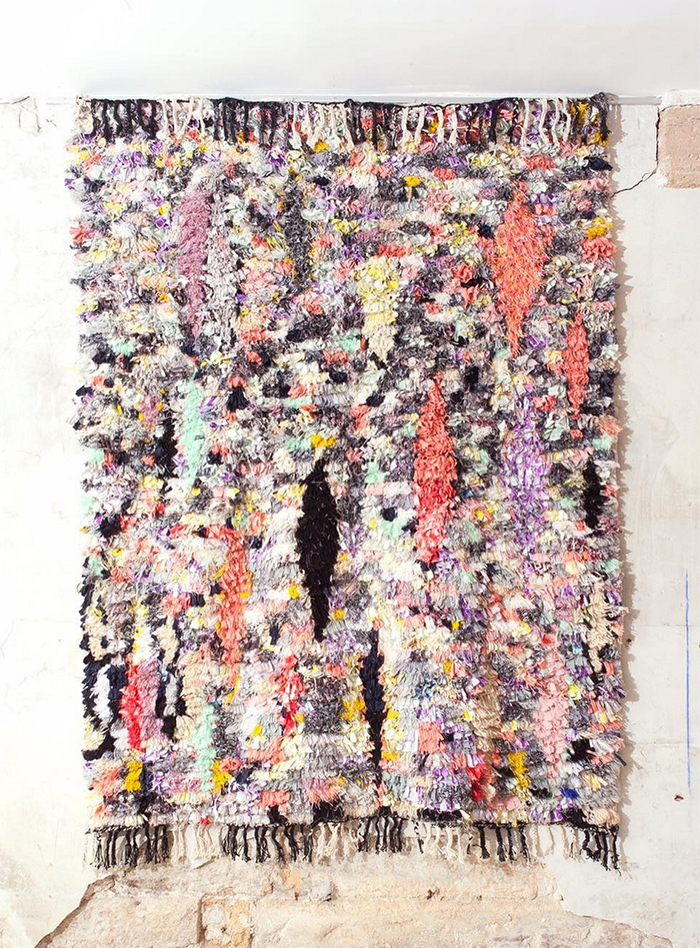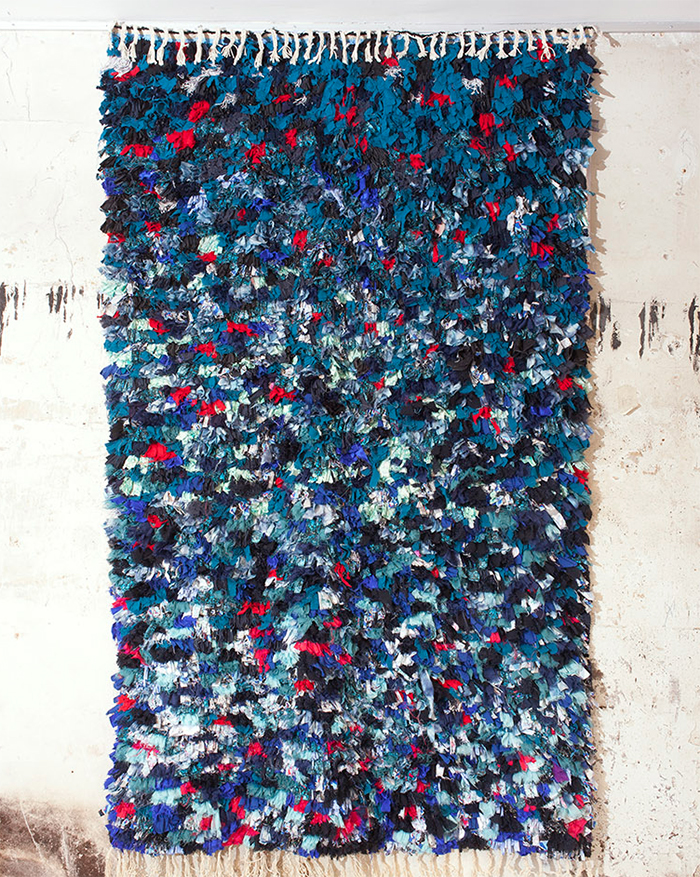 The Boucharouite Project is currently being exhibited and is for sale as part of the D'Days design festival in Paris. See more of Calla Haynes' work and these gorgeous Boucharouite rugs on her Instagram account @callaparis
I love finding out about designers trying to change things up and working towards sustainability and minimising waste. In case you missed it I wrote about a Finish innitiative called RAGAMUF earlier in the year. RAGAMUFs are chair covers made from surplus fabric from Turkey's textile industry, and they give new life to old or damaged chairs that may otherwise be thrown away – two big wins for sustainability. Social consciousness is also key to the brand: the chair rugs are made by Syrian refugee women in Turkey near the Syrian border. Click through to read more about RAGAMUF.
Save
Save