RAGAMUF chair rugs are brilliant on so many levels. Designed in Finland, they are stretchy, super shaggy covers that will fit over and transform most chairs and arm chairs.
RAGAMUFs are made from surplus fabric from Turkey's textile industry, and they give new life to old or damaged chairs that may otherwise be thrown away – two big wins for sustainability. Social consciousness is also key to the brand: the chair rugs are made by Syrian refugee women in Turkey near the Syrian border.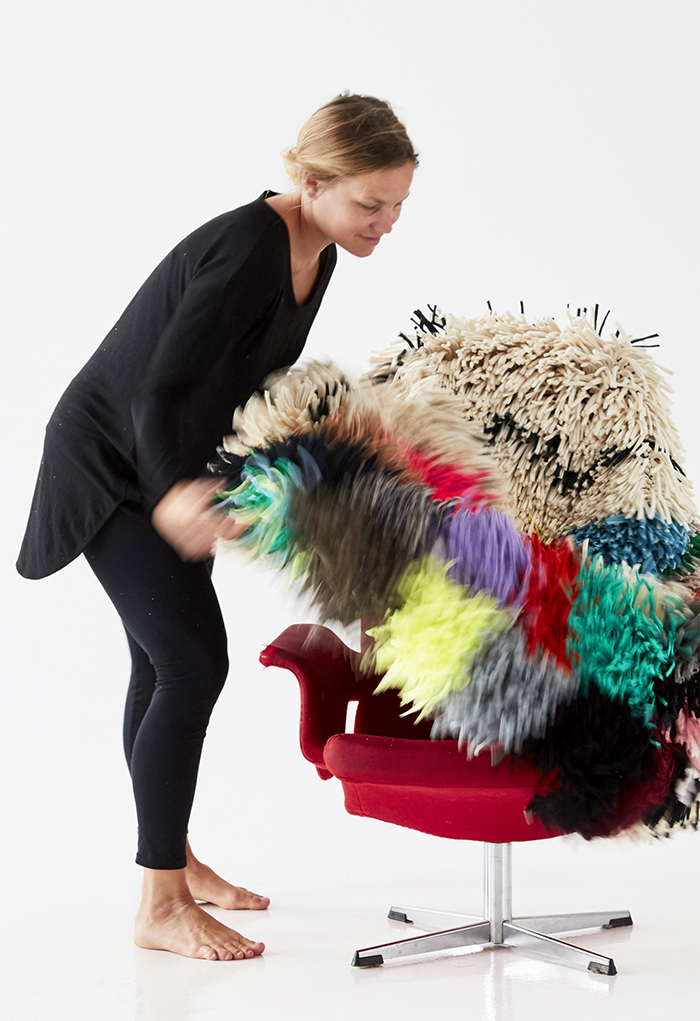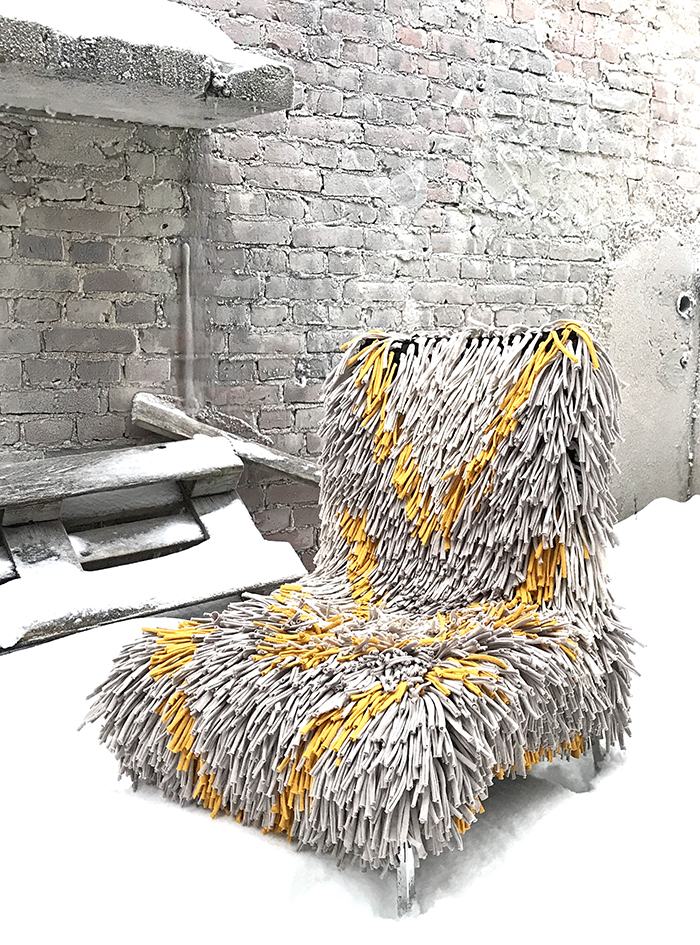 Founder and owner of RAGAMUF, Martta Leskelä was sensitive to the plight of Syria's refugees in Turkey, and she wanted to be a part of a solution to offer help. Martta was living in Turkey with her family and she had some local contacts, and in her previous job at Finn Church Aid she'd undertaken humanitarian work. She searched for a designer to create a product to employ the Syrian women and she found Tuula Pöyhönen. Tuula's concept for the chair rug and the simple technique to make it fit the bill, and the collaboration fell into place. Engaging local refugee women in creative work has proven to be rewarding for everyone involved.
The construction doesn't require any special weaving skills and the women are responsible for shaping the design and color palette of each piece. The base is a stretchy net onto which strips of knit fabric are tied, making the construction simple, portable and achievable without special looms or machinery.
"A local non-governmental and humanitarian aid organization in Turkey, is our partner helping us find and employ the most vulnerable refugee women. We hire women with the lowest economical status. With the support of the organization we hire the women through our subsidiary company – this way we make sure the workers get a fair salary", said Martta.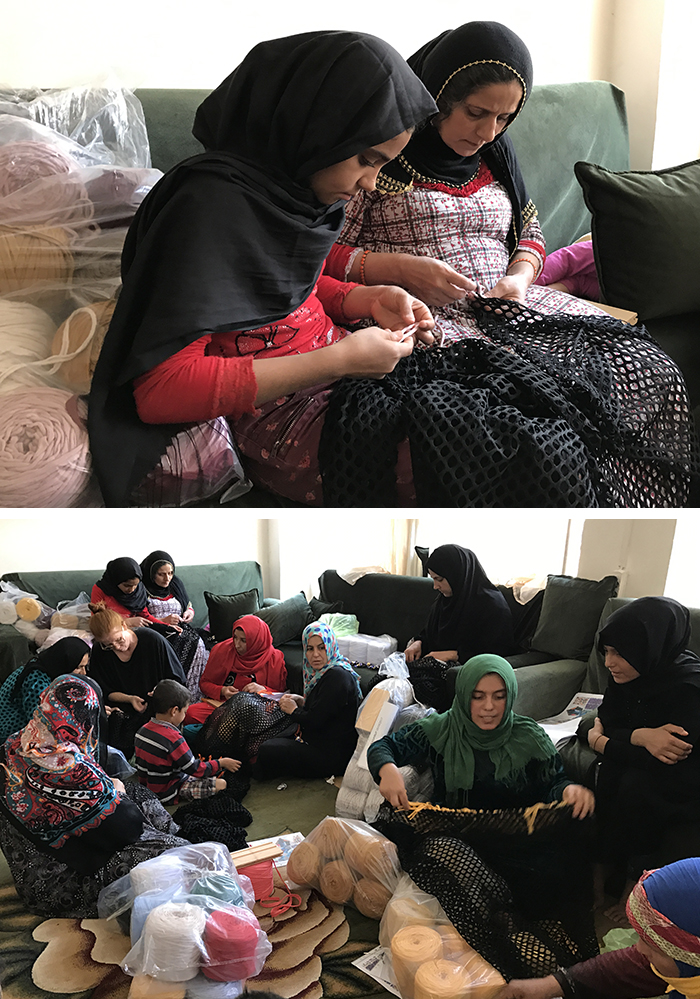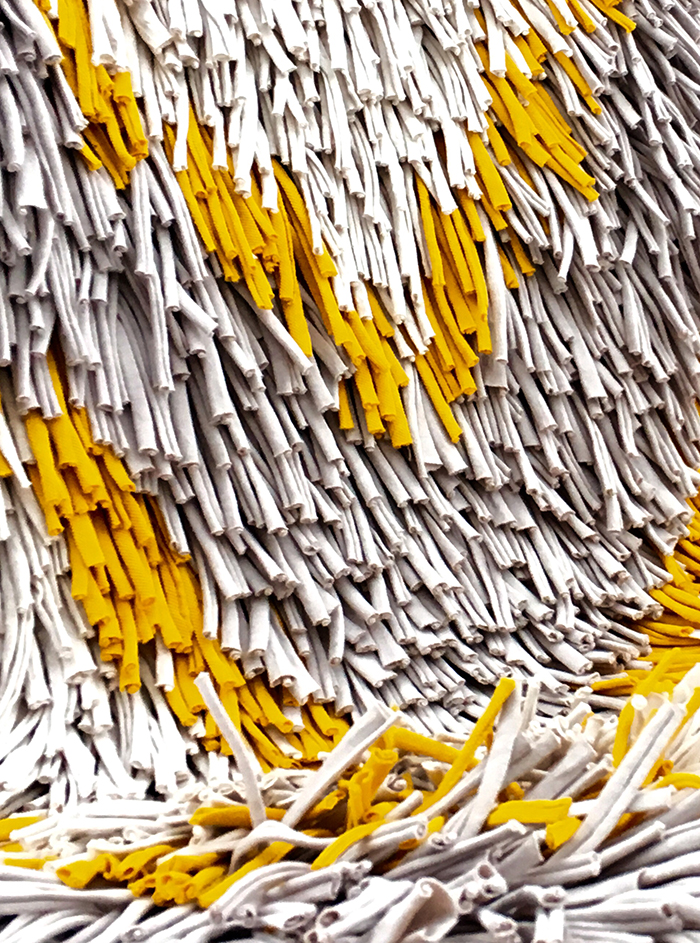 In addition to the social and environmental wins of this innovative product, it's also a fun, practical and good looking way to update your furniture. One size RAGAMUF will stretch to fit over most armchairs, and the other is designed for dining chairs.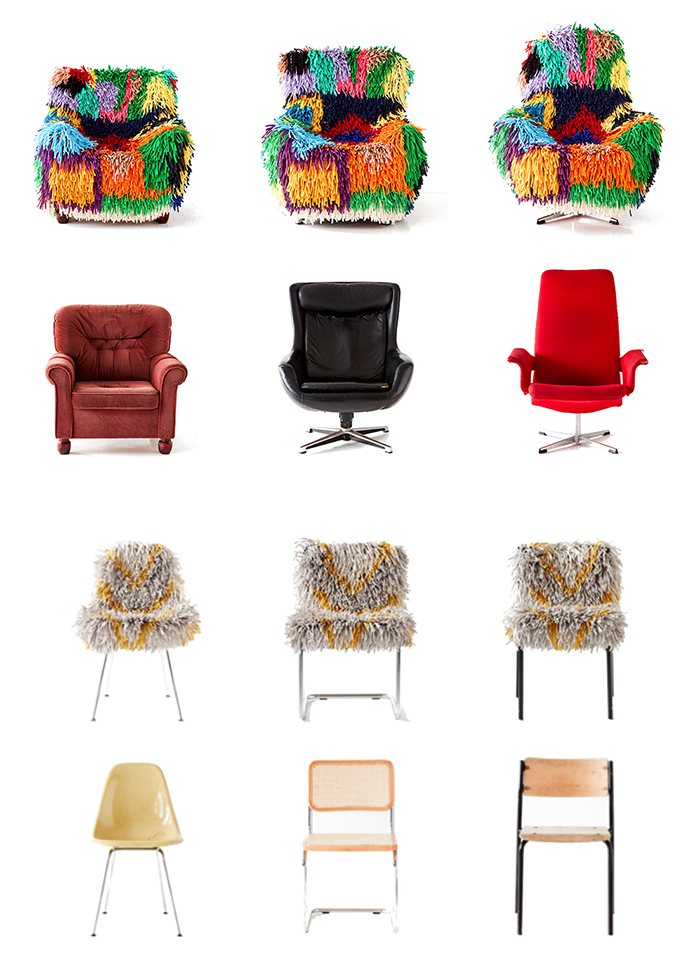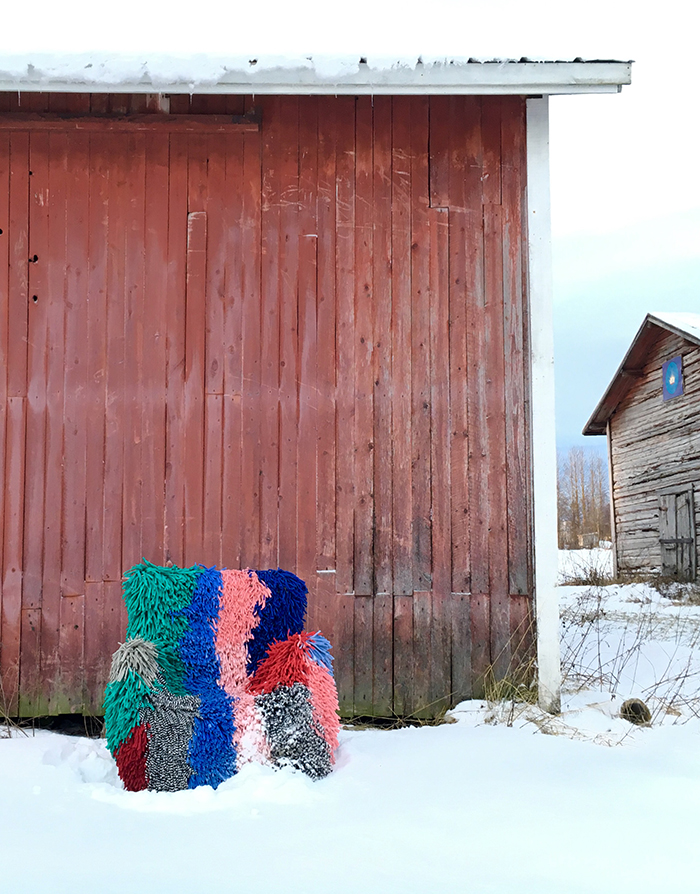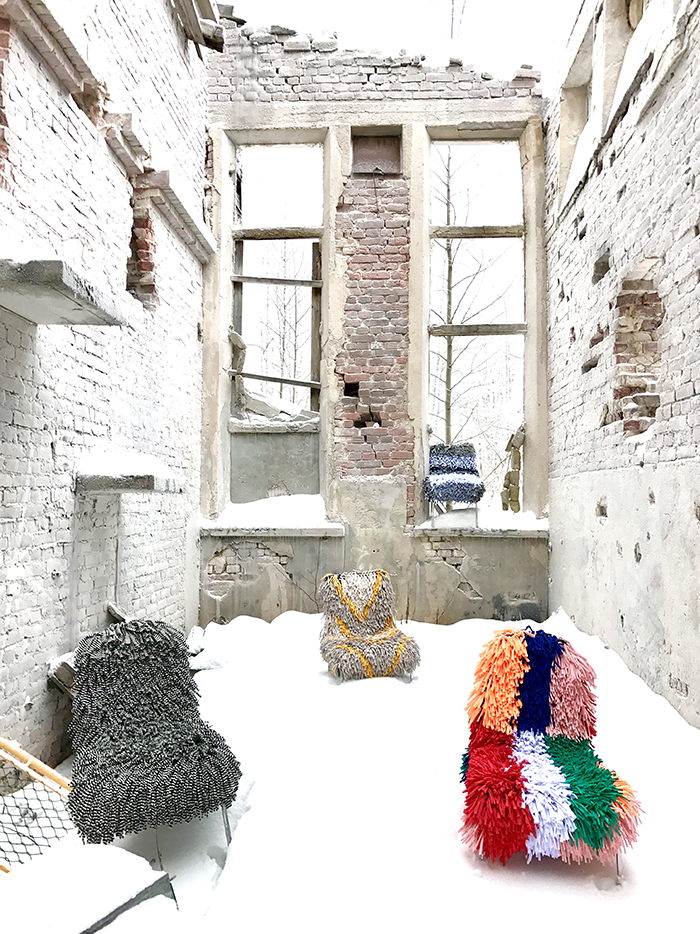 Each RAGAMUF is a one off with exciting colours and patterns, and an abundance of texture. They look so inviting to sit on and I can imagine them being an amazing focal point in a room. So much fun!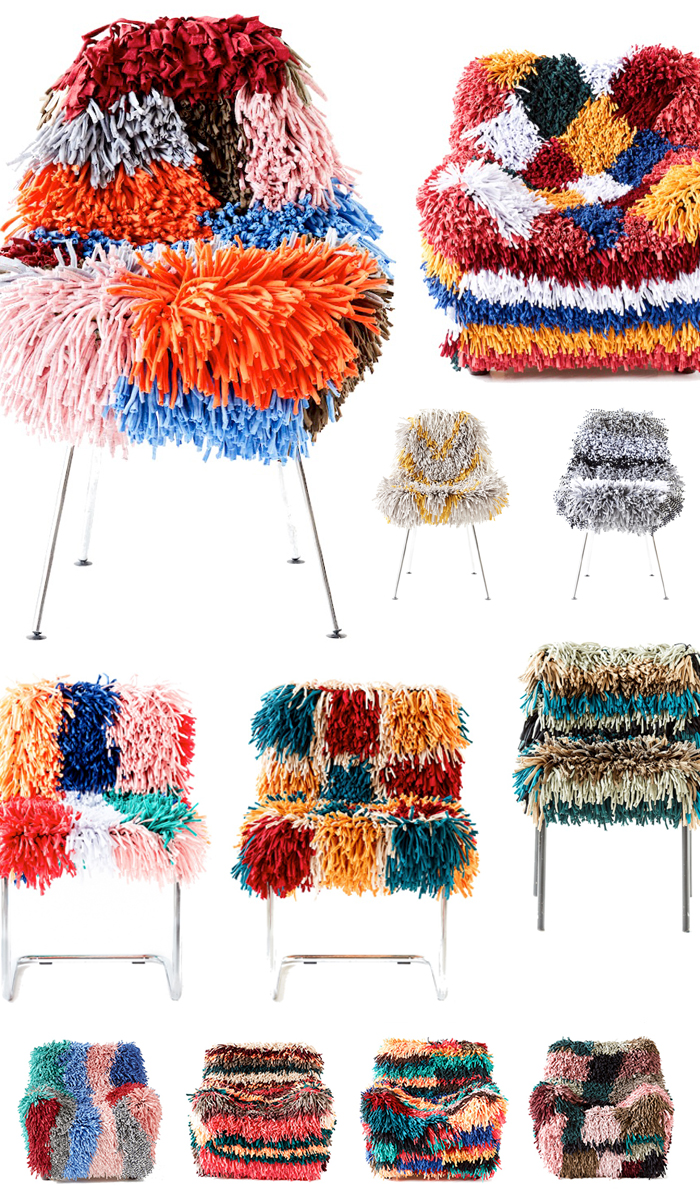 I really love everything about these chair covers – from the ethos to the look of the almost muppet-like chairs!
RAGAMUF recently ran a successful crowd funding campaign, and now the chair rugs are available for pre-order here at Indiegogo InDemand. So you still have a chance to get RAGAMUF at lower Indiegogo price until later in 2017, when will hit the market at retail price.
Save
Save
Save
Save
Save
Save