Kristy Withers knows a thing or two about how to decorate a child's room. She is mum to Oscar and Polly and the founder of Incy Interiors, the Australian designer children's furniture brand launched in 2011. Kristy ensures that the style and functionality of Incy's furniture reflect contemporary trends while maintaining a timeless quality that gives each piece heirloom status. Her approach to the basics of decorating a child's room reflects that thinking.
I caught up with Kristy recently and asked if she'd share her thoughts and tips on how to decorate a child's room.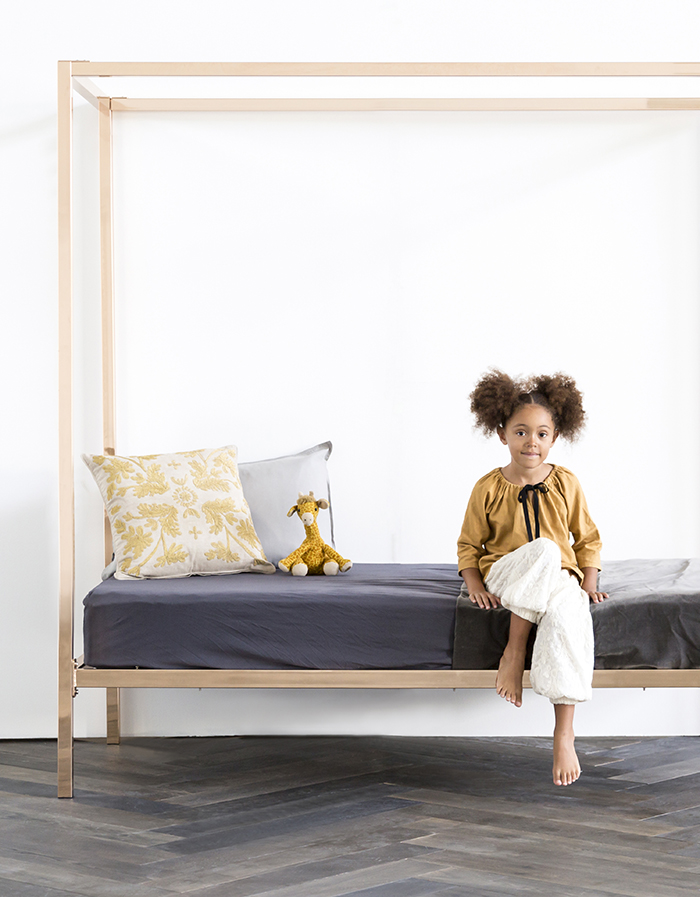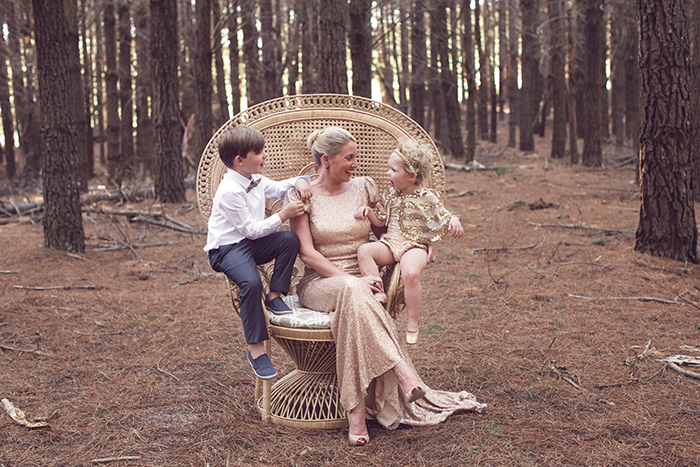 What are the most important things to consider when decorating a child's room?
Ensure that you invest in versatile pieces that will be adaptable to various stages of your child's development. For example, Incy Interiors Teeny cots feature rounded corners and sturdy, removable sculptured side rails, and they can be transformed into a 'big bed' as baby grows. The Teeny Change Table can later be repurposed to showcase your toddler's books and toys.
Spend as much as you can afford on quality furniture and then use inexpensive items such as soft furnishings to add personality.
Importantly, be sure to have a story or a theme and a colour palette before you start making decor purchases. This will ensure that every element ties back together.
Gender neutral rooms and monochromatic colour schemes were trending last year. Do you think those trends are over?
Neutrals and monochromatic colour schemes re-invent and recycle themselves each season. As our children grow older, their personal style evolves and a neutral or monochromatic colour scheme makes for easy transitions. It gives you the opportunity to subtly or dramatically change the overall effect by experimenting with different coloured accessories like art, cushions and throws. Take the nautical theme for example. Crisp white walls, teamed with blue and red accents are a classic choice, but this palette also transition through your child's style evolution. The look can be easily changed by adding tones of greys for a more grown up vibe.
For girls, the latest trend is all about blush pink, and for boys we love navy. You can introduce new trends with stunning statement furniture like the Incy x Hobbe Blush Rocker. Available in rosé and navy, it's the ultimate iconic piece, inspired by traditional Italian design principles. Featuring a clean silhouette and squared sofa shape, it's a stylish departure from the traditional wingback nursing chair commonly seen in nursery rooms. Its contemporary design makes a stunning focal point in a room.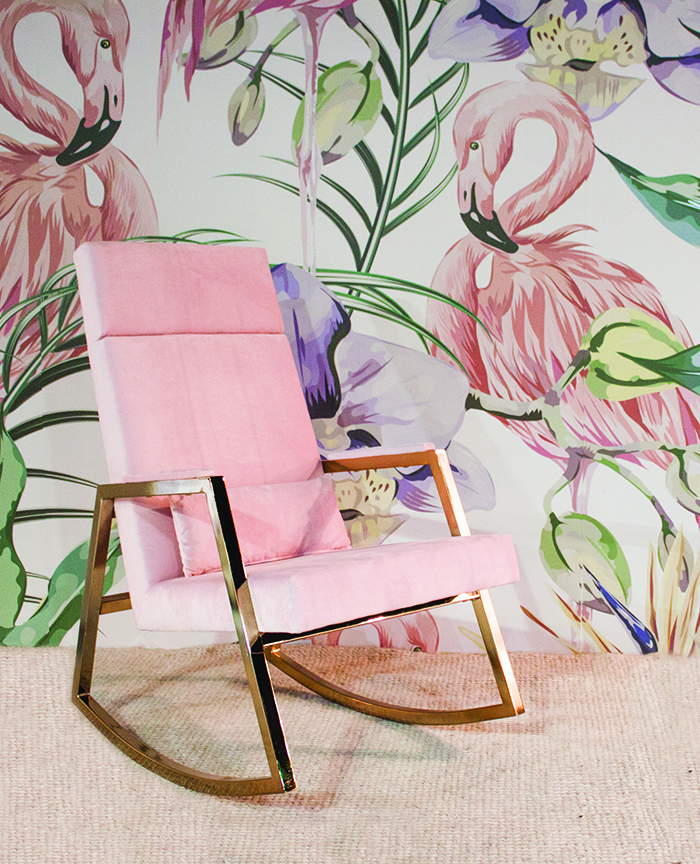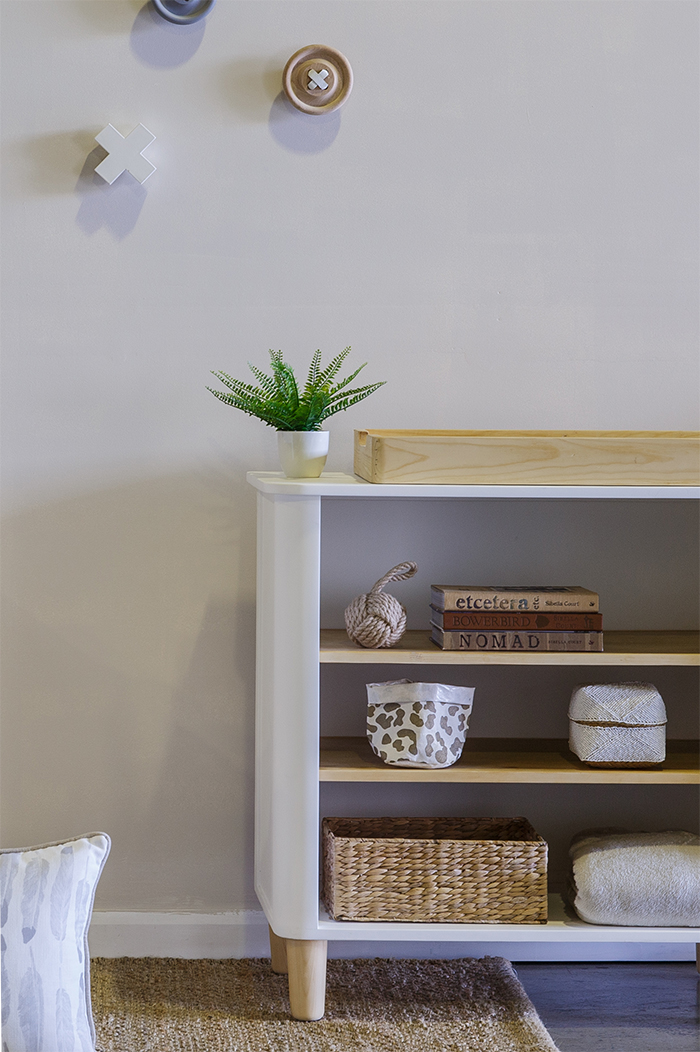 The three photos below illustrate how a quality cot that's neutral in colour can be adaptable to any decorating style.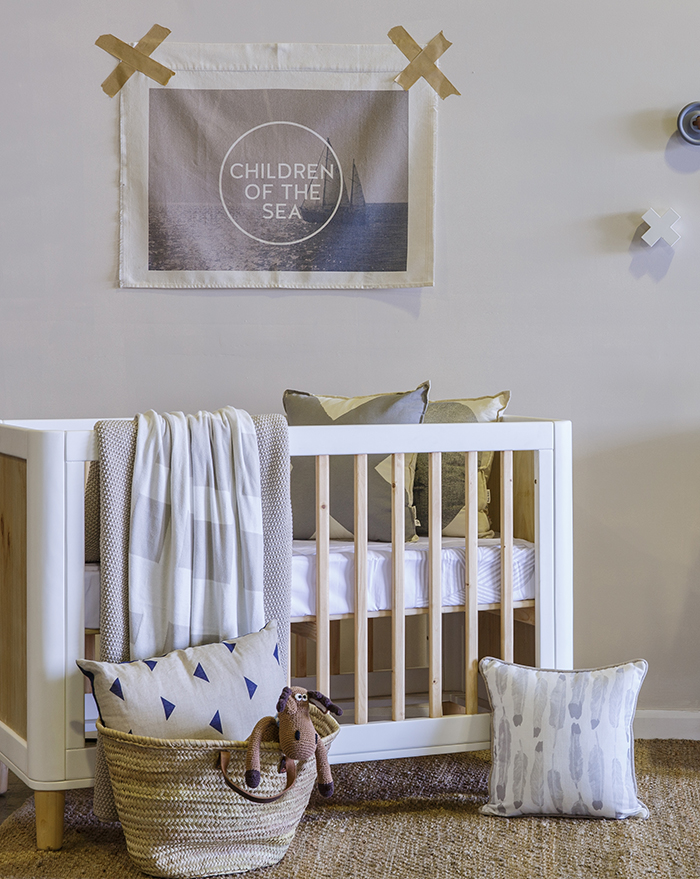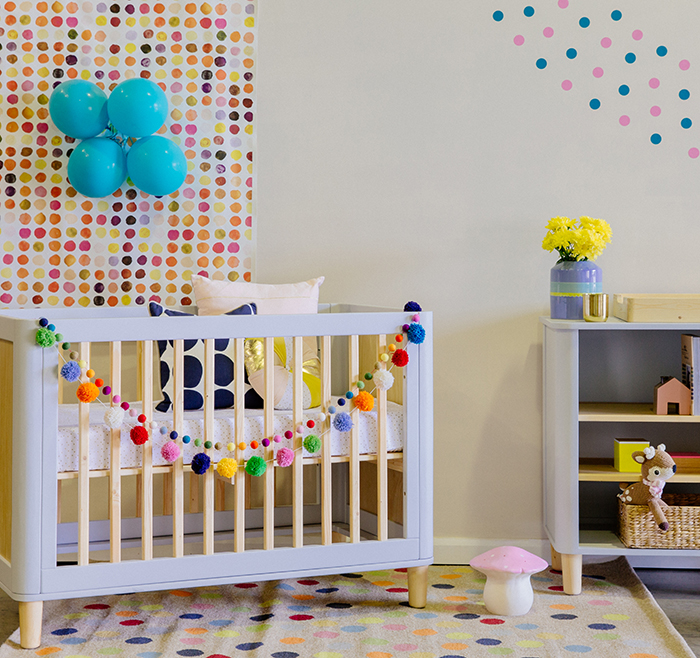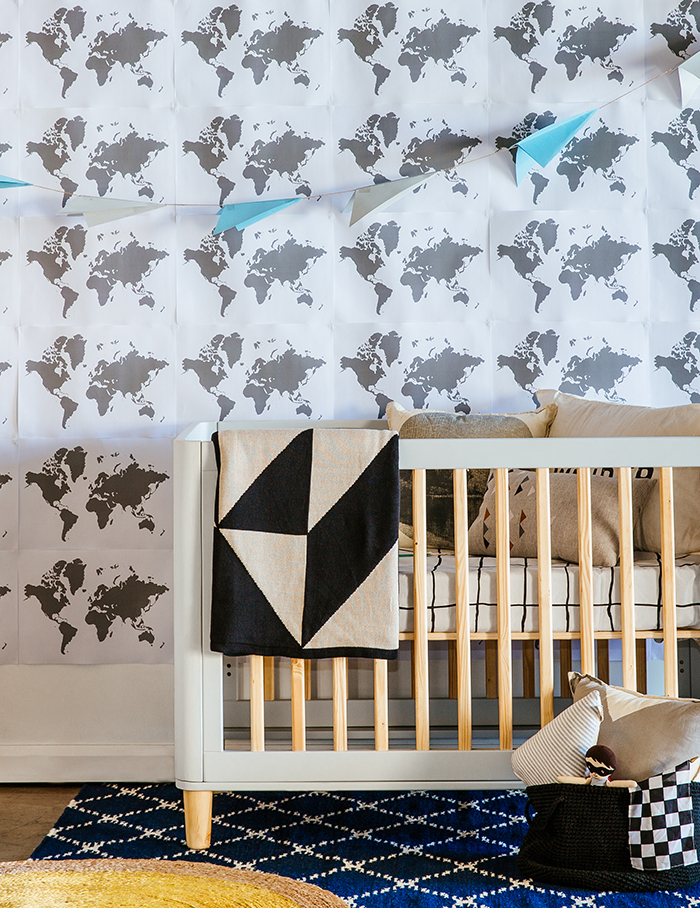 Kristy's top 5 tips for creating a gorgeous child's room
1 / Embrace confident artwork
Replace baby-themed artwork with 'mature' pieces which will help change the energy of the space. Art prints are a good and economical choice – once you have the frames it's easy to replace the prints when you want to change things up. Wall decals, wallpaper and garlands are interchangeable and affordable and will help 'grow' the room.
2 / Love your Linen
Think about pattern and texture. There is so much good quality bed linen to choose from featuring beautiful patterns, inspiring colours and comforting fabrics. Never underestimate the power of bed linen to impact the vibe of a bedroom. It's an easy and comparatively affordable way to inject change for different stages or seasons.
3 / Add warmth
Introduce warmth into your child's room with a statement throw or a rug. A floor rug that's durable and made from quality material will not only look good, if you have carpet underneath it will help protect it from natural spills and thrills when children play!
4 / Invest in furniture that doubles as storage
You can never have too much storage, so make some pieces furniture do double duty. The new Sybilla Ottoman in plush velvet provides the perfect place for you to hide blankets, heavy knits and all those little pieces of LEGO! This stunning piece needn't be confined to a child's room either – claim it as your own if you decide to change things up.
5 / Select a 'big bed'
A 'big bed' with clean lines such as the Incy Interiors Four Poster Bed has strong silhouette, high shine finish and sturdy frame and will provide a signature statement to any room. This stand out 'hero' piece will give you the creative flexibility to add individual touches to the frame as your child grows. Hang fairy lights, lanterns, flowers or garlands to create your own piece of fairytale magic.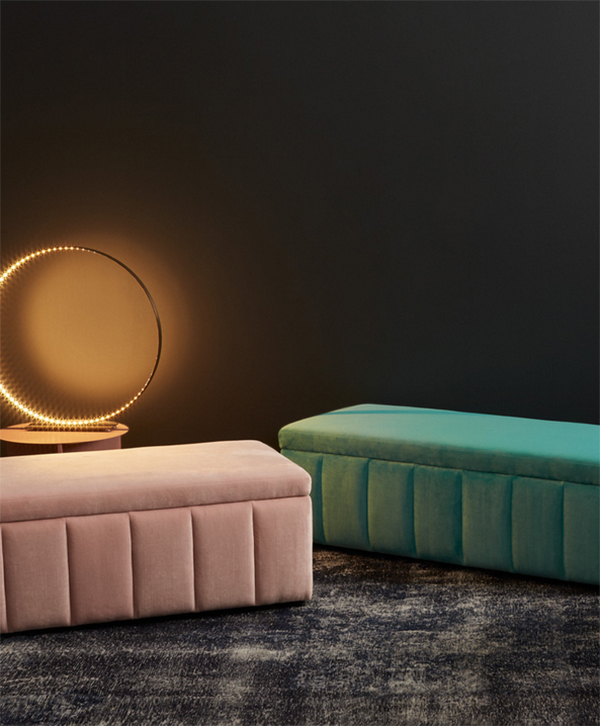 Photos courtesy of Incy Interiors.
Save
Save
Save
Save
Save
Save
Save
Save
Save
Save