It's December 1st and with only just over three weeks (!!) until Christmas our thoughts are turning to creating beautiful gift wrapping. Following on from the set of 8 printable colouring Christmas cards we shared last week, I'm excited to have created more free printables for you to colour in: gift wrap and tags.
There are three gift wrap designs: Baubles, Cactus, and Birds of Peace to download and colour in, as well as two sets of 5 gift tags. I've created one set of calligraphic tags, as well as a set of illustrated gift tags that you can colour in to match the gift wrap.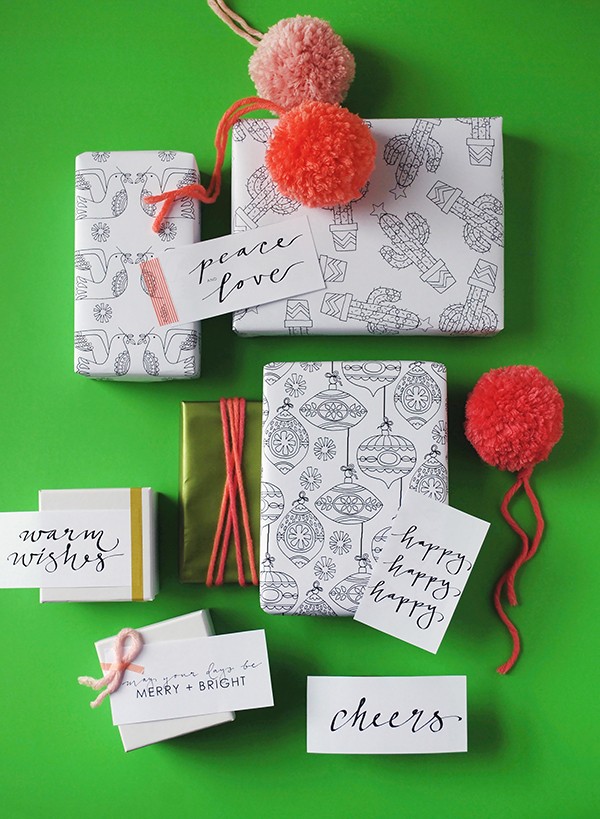 Download now
Download both sets of printable Christmas tags
Download printable Christmas wrapping paper in 3 designs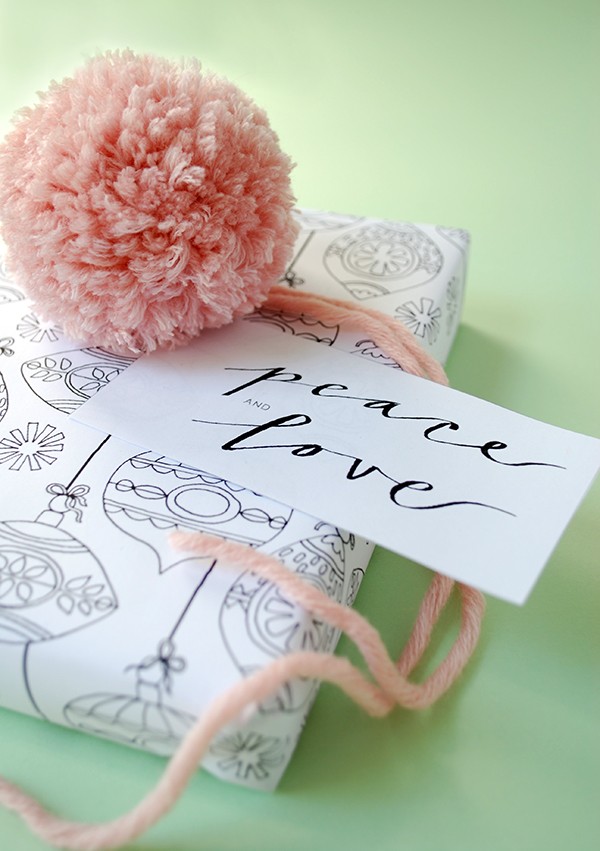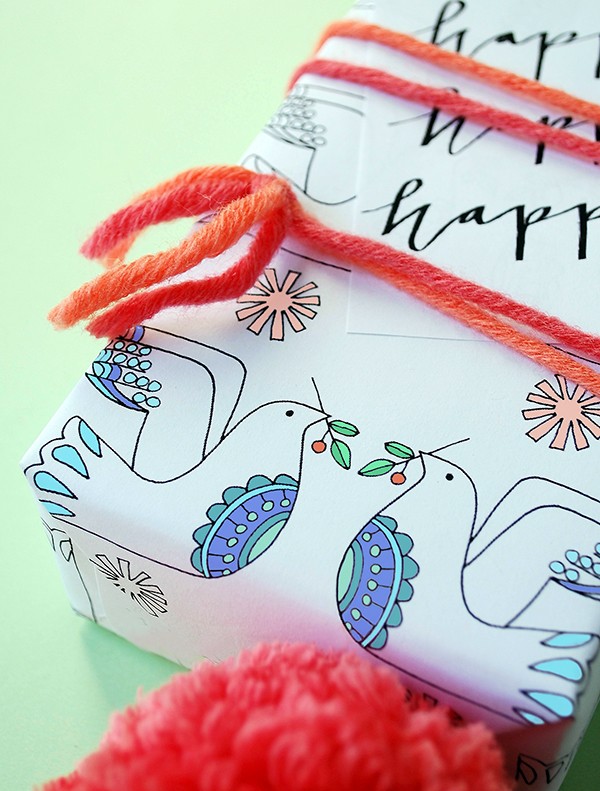 Download the pdf files and spend some quiet time colouring in your own customised Christmas gift wrap. Choose a colour palette to coordinate all your gifts, or customise the colours for the recipients. You're only limited by your imagination – and your pencils! Although you could also use felt tipped markers or even paint to add colour.
Be creative with the way you colour in. You may choose to colour just one cactus on the page, or a random selection. Use different colours for each bird, or keep them consistant.
Or in keeping with the trend for black and white, you may also choose not to colour the gift wrap – the designs look just as lovely when left minimalist and monochrome. A present would look lovely wrapped in black and white paper with the matching tag coloured in and attached with some bright twine or ribbon.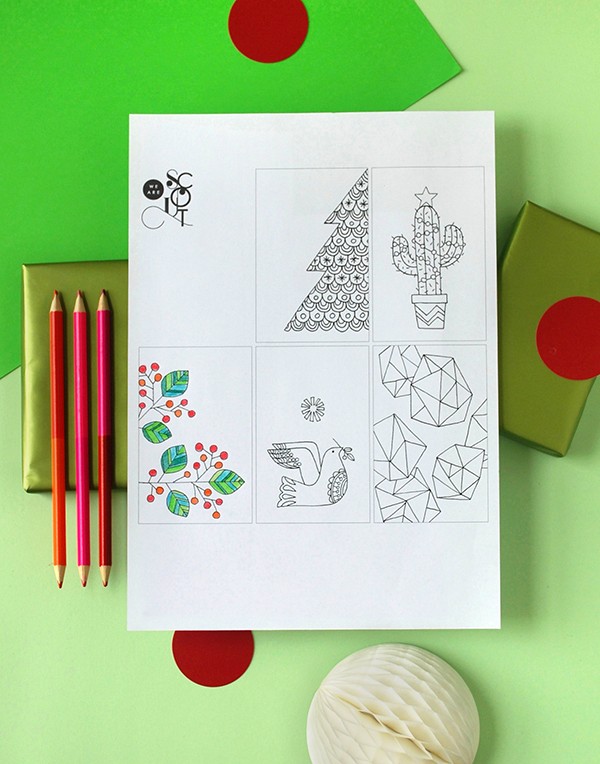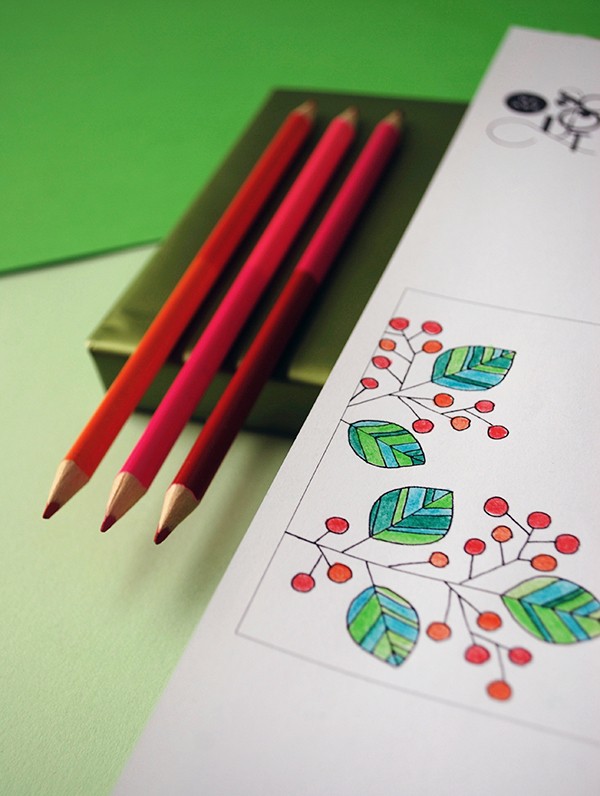 Try to think differently about how you use the gift wrap. Wrap a gift in a solid colour paper then cut a strip from your coloured in page and use it as a belly band (a strip wrapped around the centre of the gift). Or you could cover the lid of a gift box in our printable wrap.
I hope you enjoy colouring my designs as much as I loved illustrating them. Don't forget if you share them on Instagram or other social media we'd love to see what you've created. Tag us!
Click here for more of our free colouring printables.
And check out We Are Scout's DIY Archives for some amazing Christmas craft projects.
Photography and styling by Lisa Tilse for We Are Scout.
Please note: all We Are Scout printables are copyright Lisa Tilse and are for personal use only. They may not be used (in part or in full) for commercial purposes, or distributed in soft or hard copy. By all means tell your friends – we encourage you to share the link to this page rather than sharing the file. Thanks for your respect.