The best thing about trends in interior paint colours is that they're easy to adopt and just as simple to change later. This year sees a big move away from the ubiquitous all white interior – we're embracing grey interiors as well as a range of beautiful hues, both mellow and dramatic.
Interior paint colours trend: coloured neutrals
Australian premium paint company Haymes have just released their latest colour story: Blended Neutrals. A shift in the interpretations of what is commonly accepted as neutral offers a more playful, relaxed approach to these tones, injecting life and soul to interior spaces.
This coloured neutrals palette offers softer alternatives to the new greige and more traditonal grey-based and cream neutrals. Haymes' Colour & Concept Manager, Wendy Rennie said she has developed a palette "to inspire, influence and engage consumers to use more colour in their homes". The good news is that you don't have to be too brave to embrace these pastel based paint colours. It's made up of peachy flesh like tones, and hints of pink and blue hues which adds a grounded, warm and calming feel.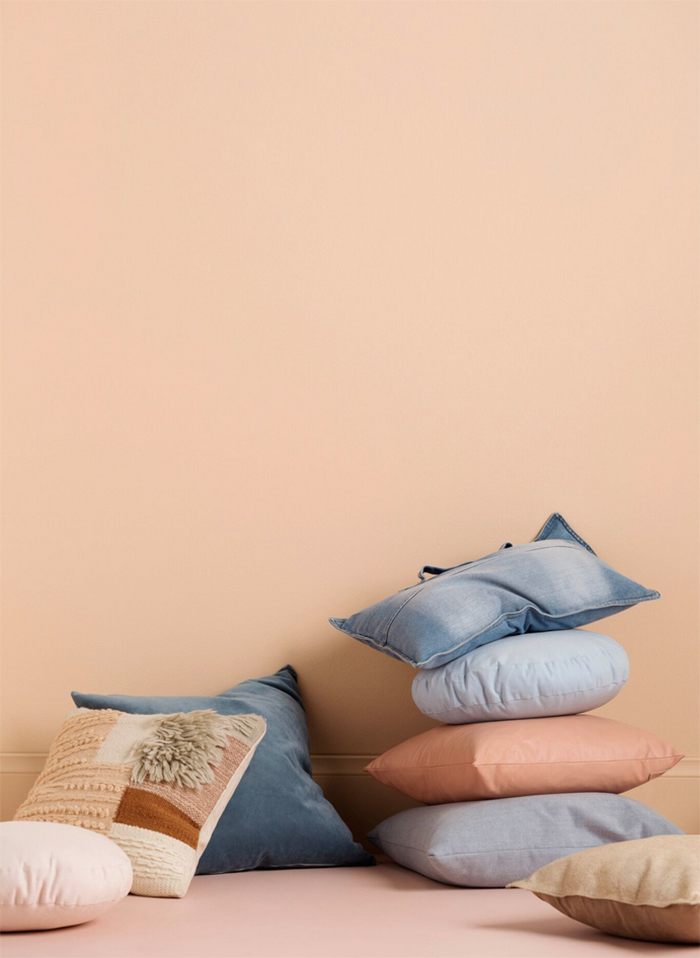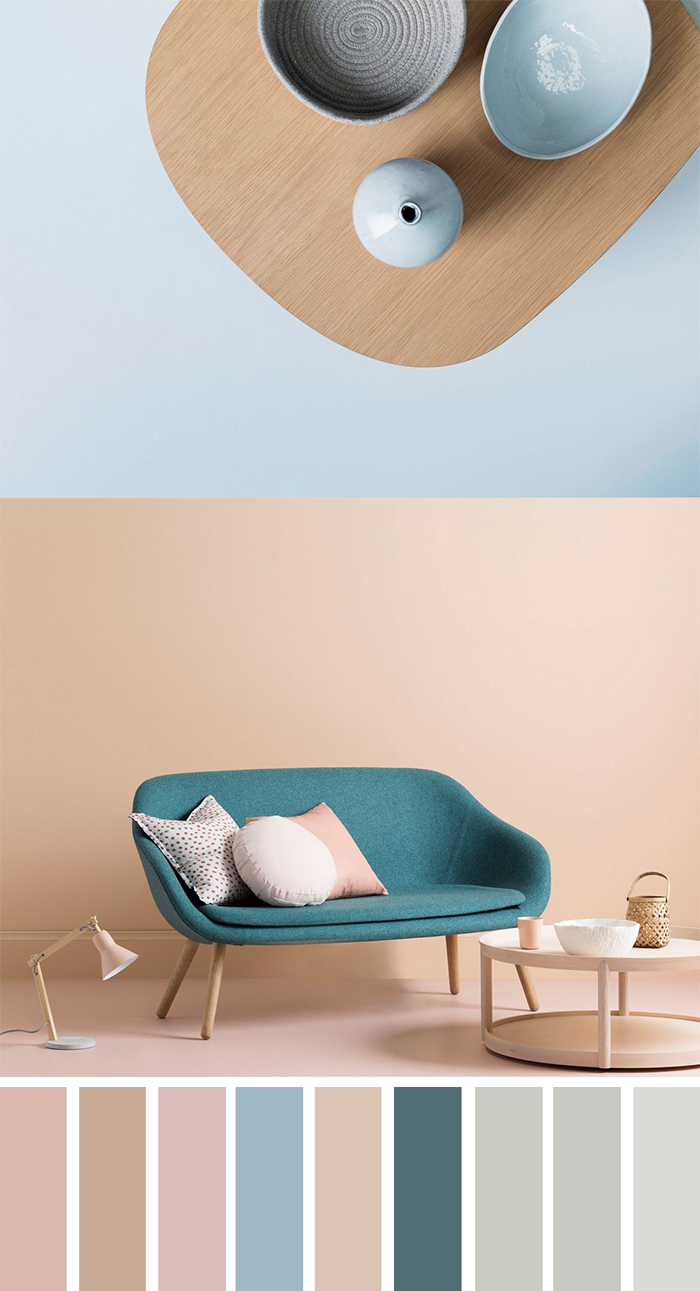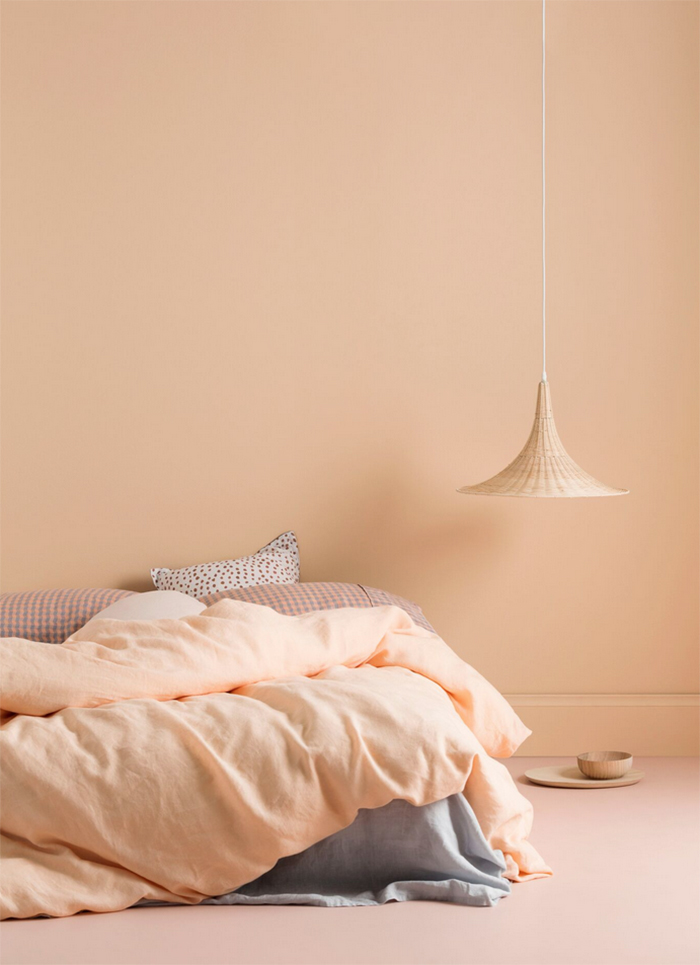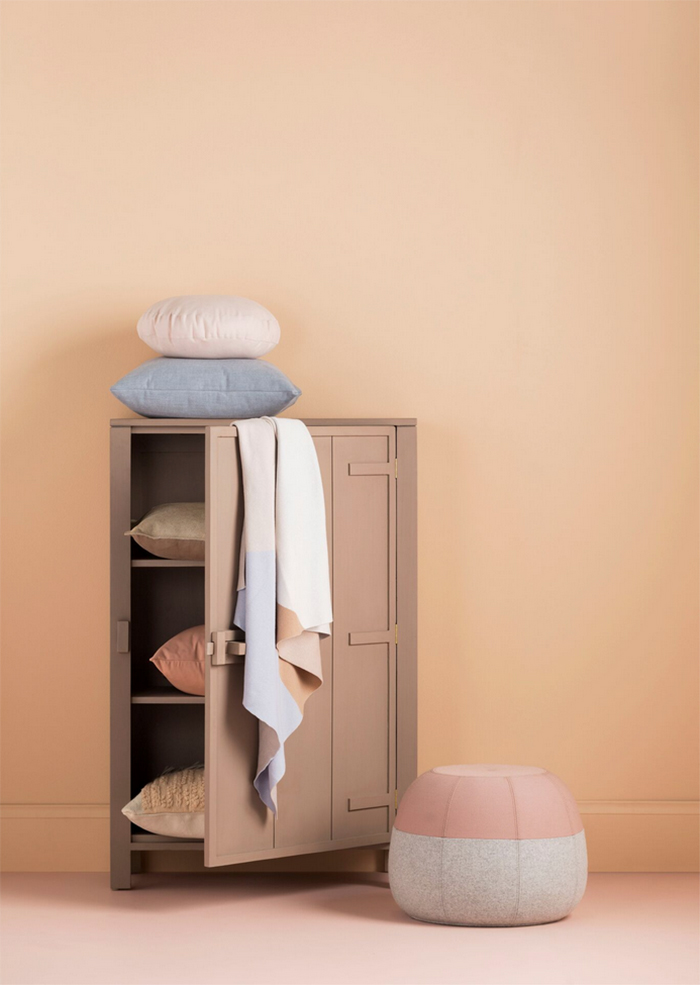 Interior paint colours trend: statement colours
A definite colour focus this year has been around green, with Greenery, Pantone's Colour of the Year, and our collective embracing of indoor plants.   We are seeing many different shades of  green used in our homes, helping to blur the lines between inside and outside. This overall aesthetic unifies spaces and creates both harmony and positivity within them.
Trending statement colours include deep dark greens to mid toned foliage-inspired hues, which have replaced 2015-16's colours du jour: indigo and navy.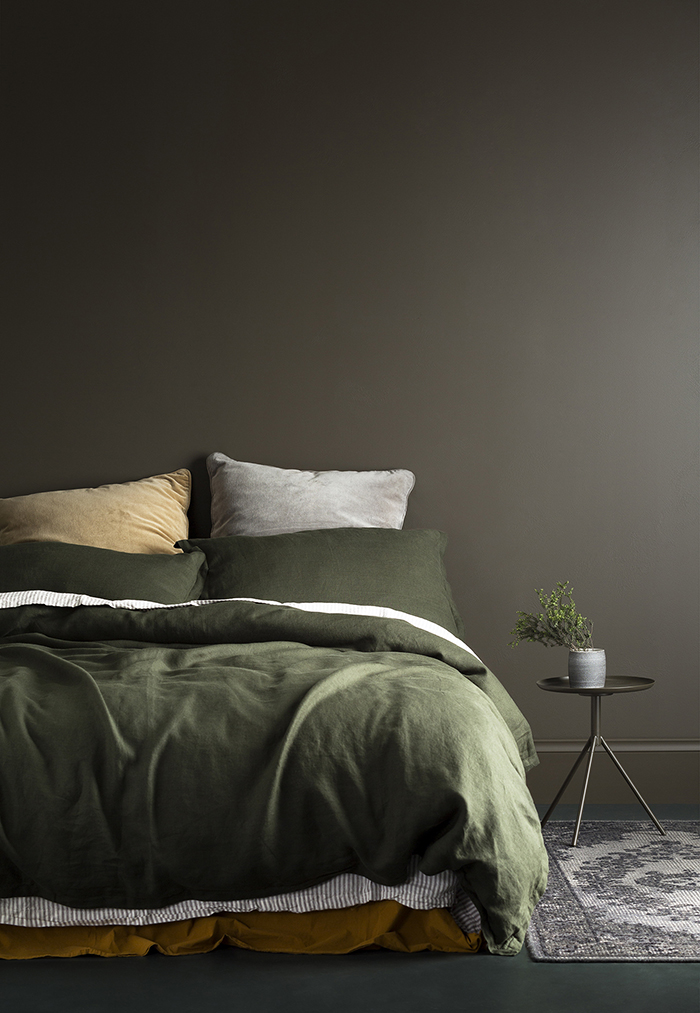 A rich and earthy palette that mimics the colours found in the layers of the earth features tans and browns, paired with the lush deep greens, and the deep blue of the sea. "The introduction to interiors of such a raw natural aesthetic adds a quality of 'true grit' and a sense of realness and humbleness to the palette, in turn encouraging us to create interiors that feel both natural and secure," says the Haymes team.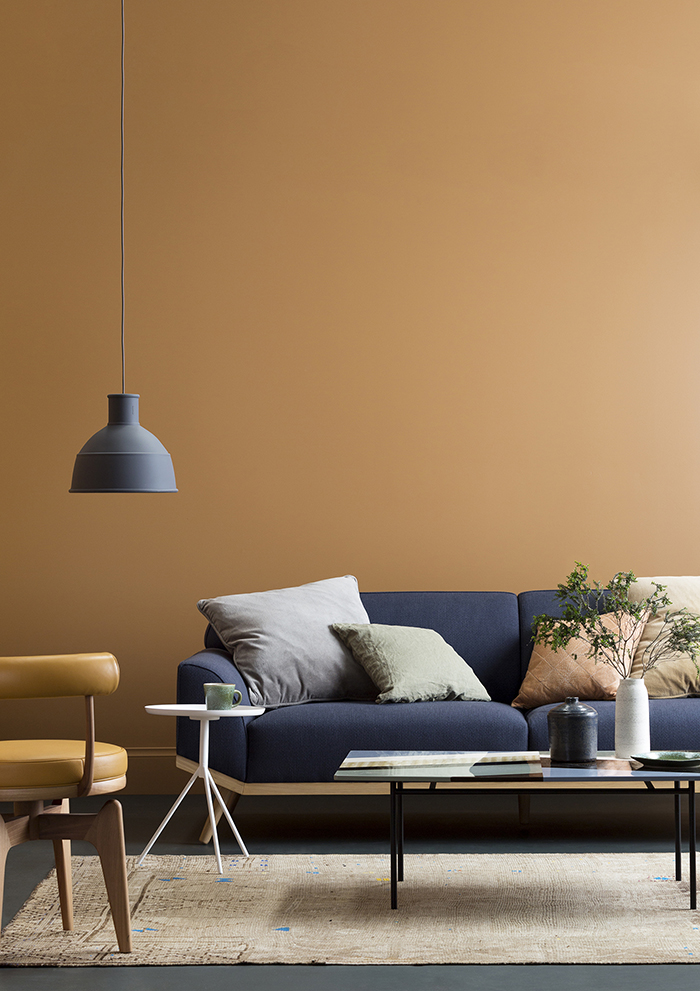 A new way forward we're seeing for interior paint colours is the use of strong blacks and dark charcoals, combined with rich reds, moody nudes and deepest blue. This palette plays on the idea of finding dark spaces more relaxing, meditative and exploratory. This is a big shift from the past where these associations have been with light colours, particularly white.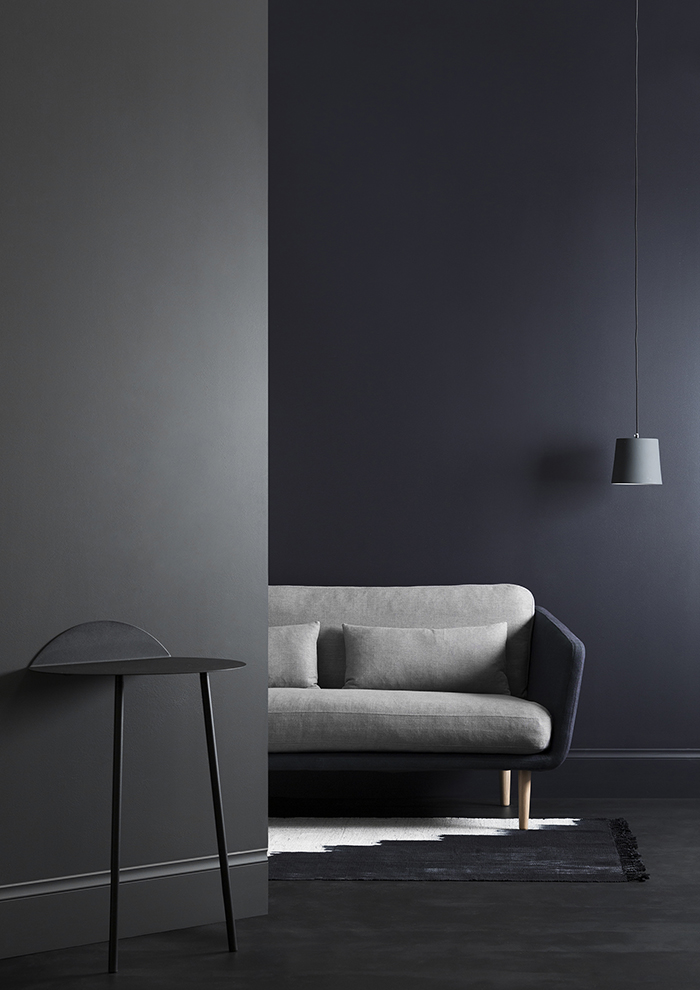 For information on these colours and colour ranges head to the Haymes website.
What do you think? Do you have a favourite new on trend interior paint colour? Maybe you're keen to see some examples of different interior paint colours used in real homes?
Last week I shared a lovely home in Amsterdam with walls painted in a lovely soft hued palette. If drama is more your thing take a look at how inky paint colours can look amazing in different rooms, or how walls painted halfway can be super effective. And see how a Swedish stylist has ditched the all white aesthetic and embraced tones of grey. Or perhaps you just need tips on how to stop procrastinating and get your walls painted!
Save
Save