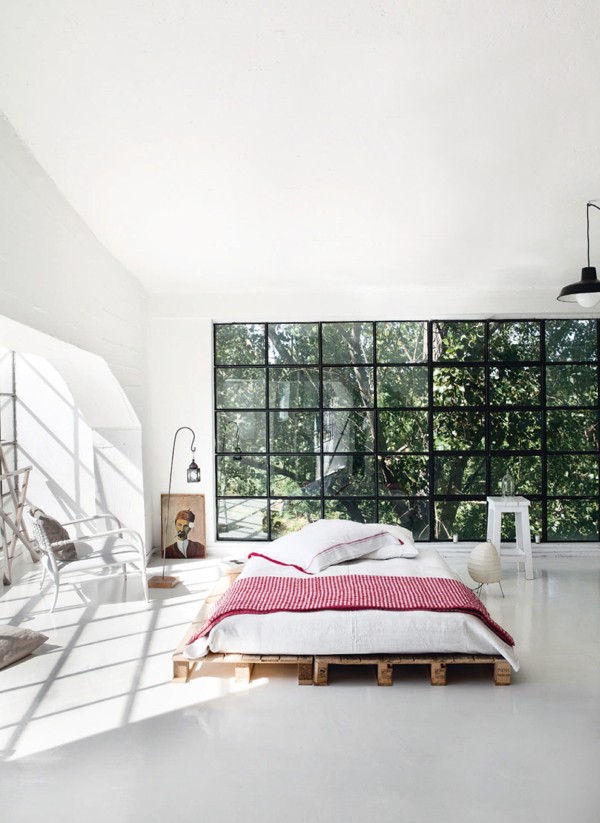 Located in an old wool mill in Rome, this loft apartment has been designed to be a big empty white box, furnished with minimal and simple things. The huge original windows, vast ceiling heights and polished resin floors bounce the abundant sunlight throughout the interior.
What about that amazing bedroom! I know it's going to occupy all my weekend daydreams.
Despite the simplicity, this light-filled space is quirky and full of interesting architectural features like mezzanines and elevated walkways. Under the stairs is an office space for the fashion designer owner, and the kitchen is in a nook on the landing between the two levels of the loft.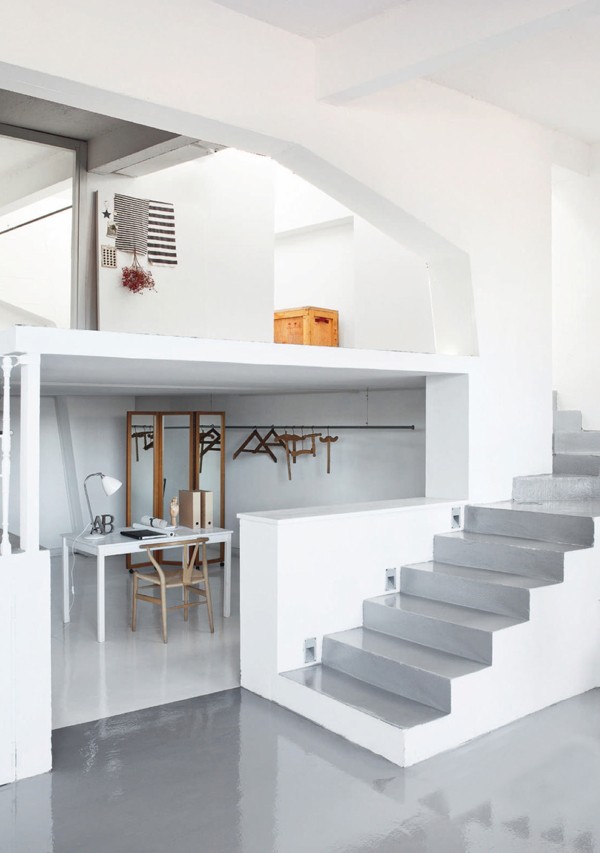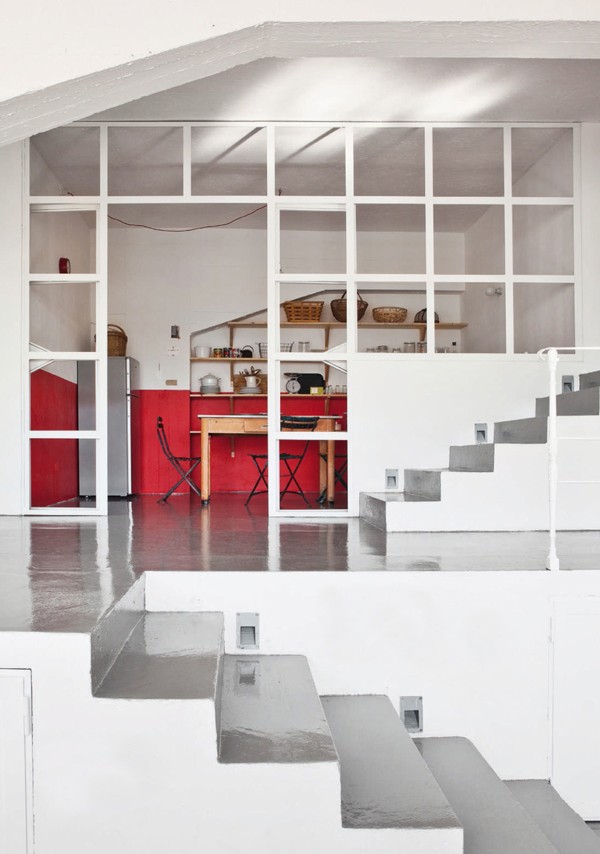 A splash of red and the warmth of timber and natural materials give the home interest, depth and warmth.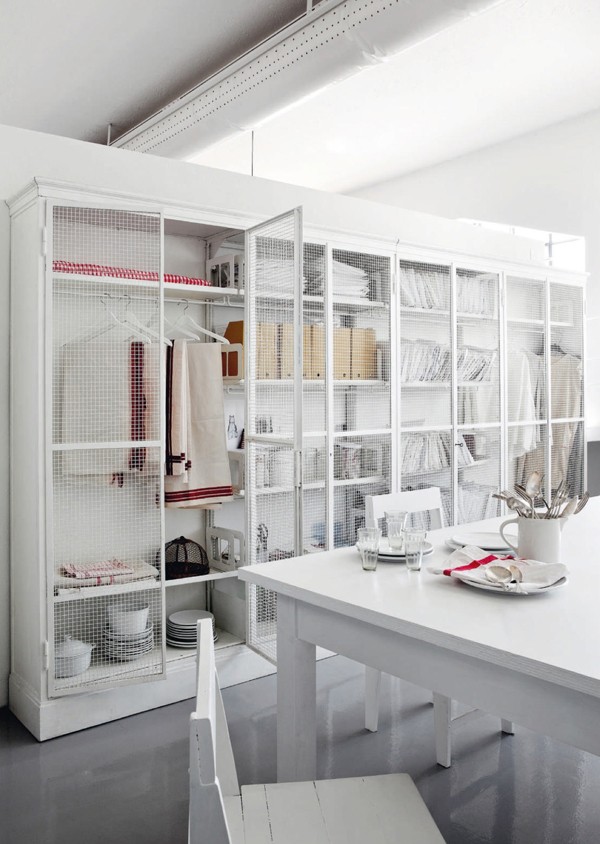 I adore this loft apartment but I'm not sure I could live like this. It's a second home to the family that owns it, so in that context I think it's perfect.
Photos: Helenio Barbetta /Living Inside. Styling: Chiara Dal Canto. Via Elle Decoration UK.