I've been seeing a lot of half painted walls lately – they make a strong statement that's hard to miss. When combined with the current trend for black walls, the half-painted look is even more dramatic. I've mostly seen black walls painted in tandem with white, but the dirty peachy-pink in these images (above and below) really hit the trend out of the park. The peachy-pink with undertones of nude and grey is a winning combination, and it really sings against the black and white styling.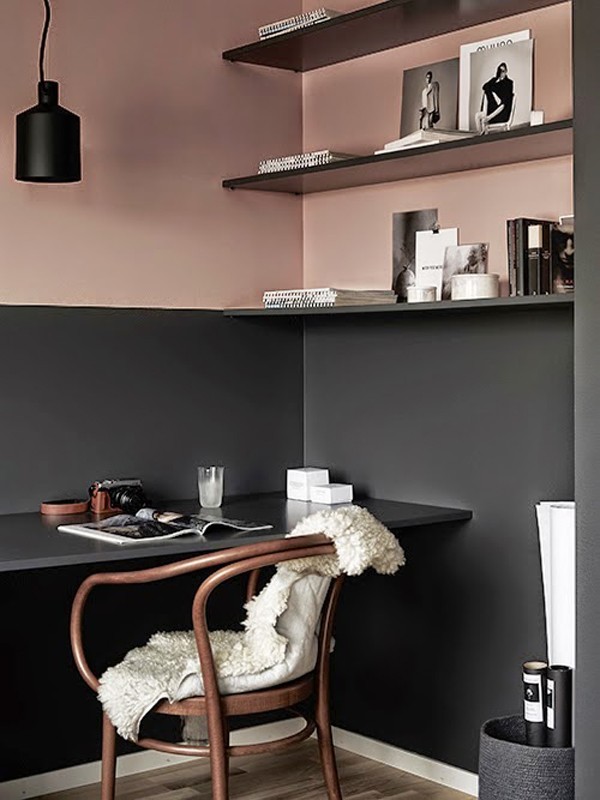 You can achieve a crisp graphic effect with a monochrome colour palette – and it's surprisingly versatile. Walls painted half-black and half-white are the perfect graphic foil for a broad range of decor styles – from contemporary to rustic, Scandi to industrial.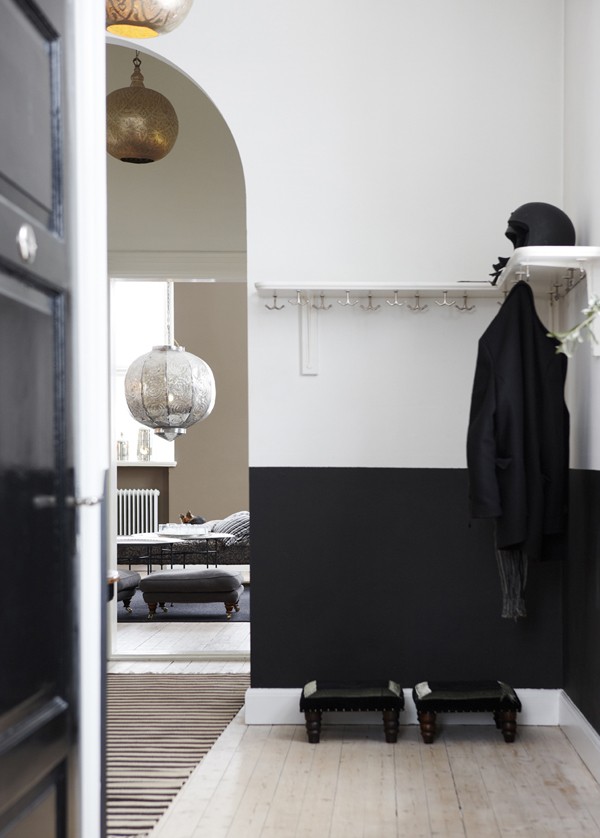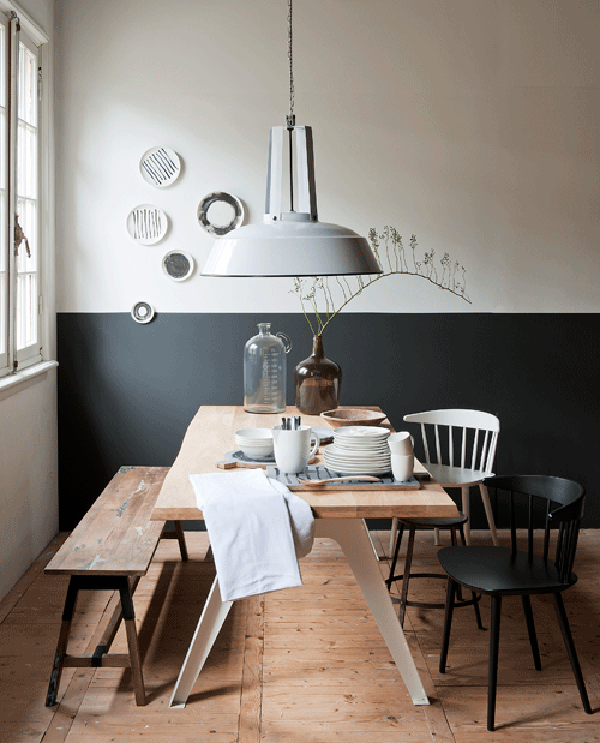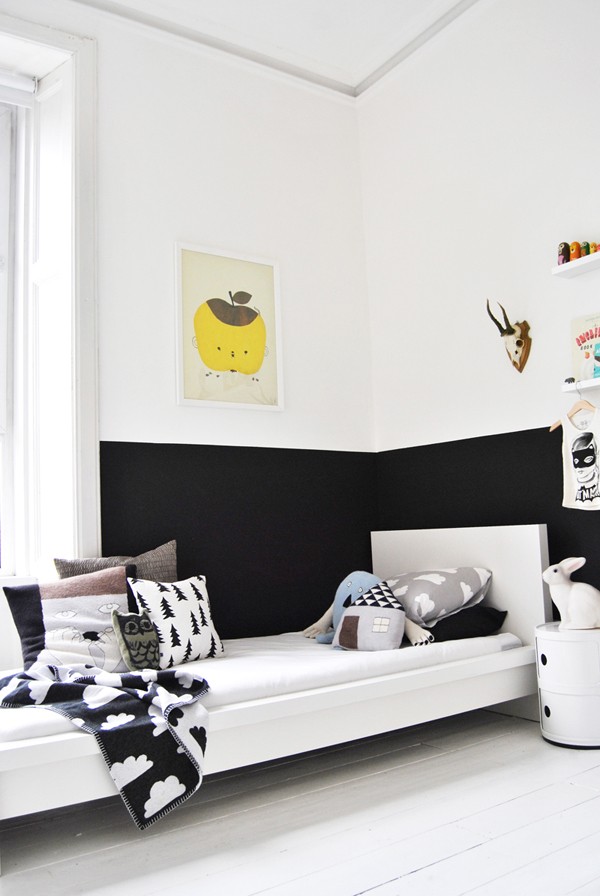 I love the simple black painted splashback in this kitchen. Together with the choice of art, the half-painted wall lifts the space beyond its utilitarian purpose.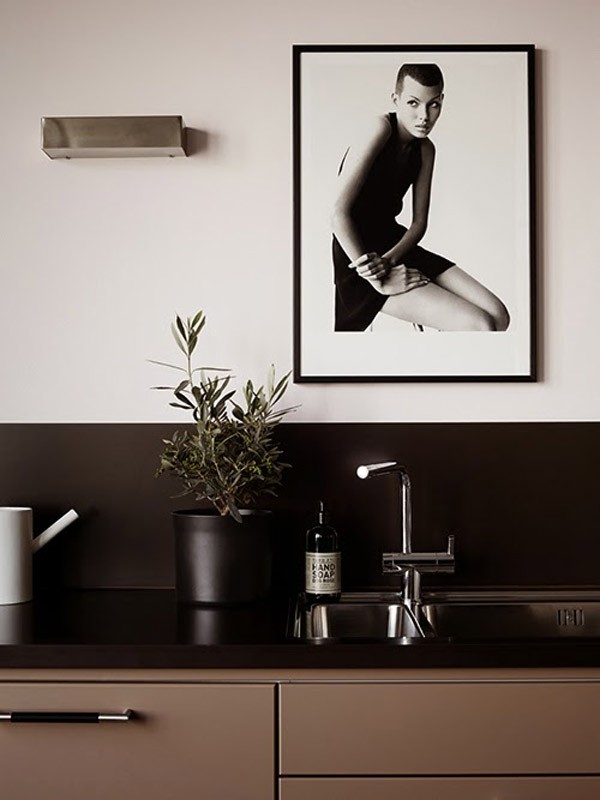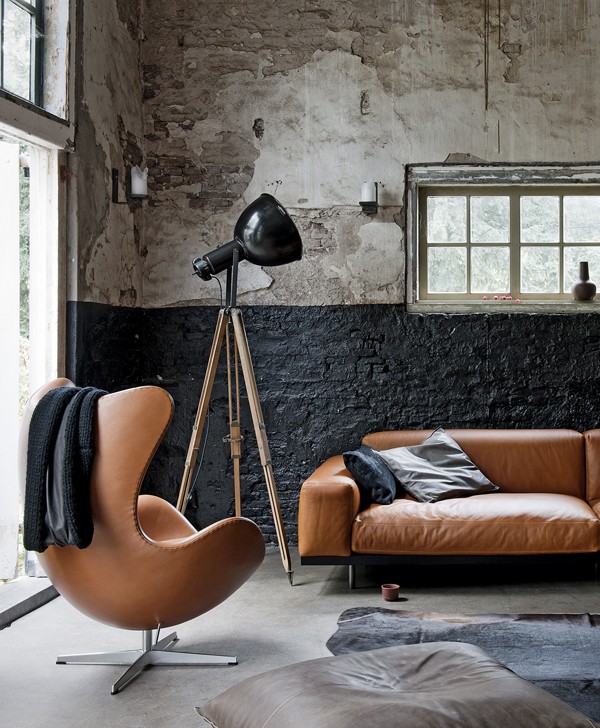 I've been toying with the idea of painting something in my apartment in black: some doors, a wall, or half a wall. What do you think? Would you dare to go there with half-painted walls in your home?
Like the idea of black interiors? You might like to check out our story on black kitchens.