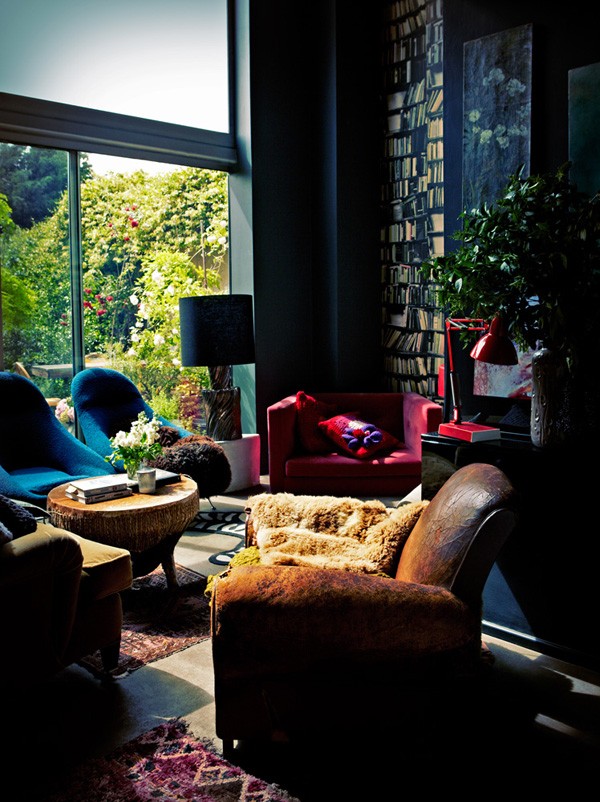 I know that I'm always going on about my love of all white Scandi inspired interiors, but as with many things there is an opposite which can often be just as compelling. The growing trend for inky interiors has caught my eye, and I have to admit that it can be equally as gorgeous. From large light filled spaces to small dark rooms, dark walls can not only work, but they can look incredible when done well.
English interiors guru Abigail Ahern has championed rich, dark interiors for a long time. She offsets her signature inky walls with pieces of equally intense – but brightly coloured – furniture and homewares. Abigail maintains that this look works for all seasons and climates.
She says of her love of black walls: "I began by painting walls out light grey, but they felt too pale. I moved to dark grey. That lasted for about three years but, still, it wasn't dark enough. So I took the plunge and went black. The day I did magic struck. I fell in love. The intensity was transformative!"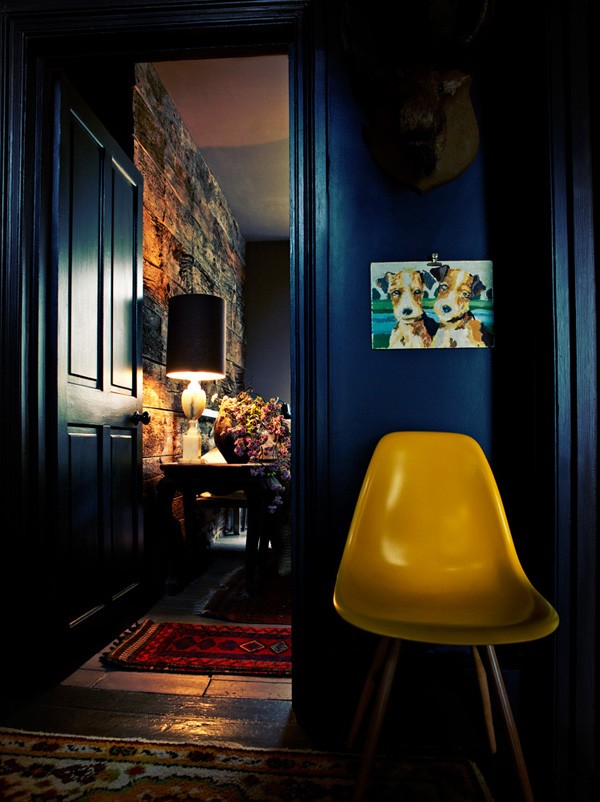 The images above – a large open plan space featuring inky walls and flooded with natural light; and a small, dark hallway in deep indigo – illustrate two completely differnt interiors where moody, inky walls are compelling and perfect.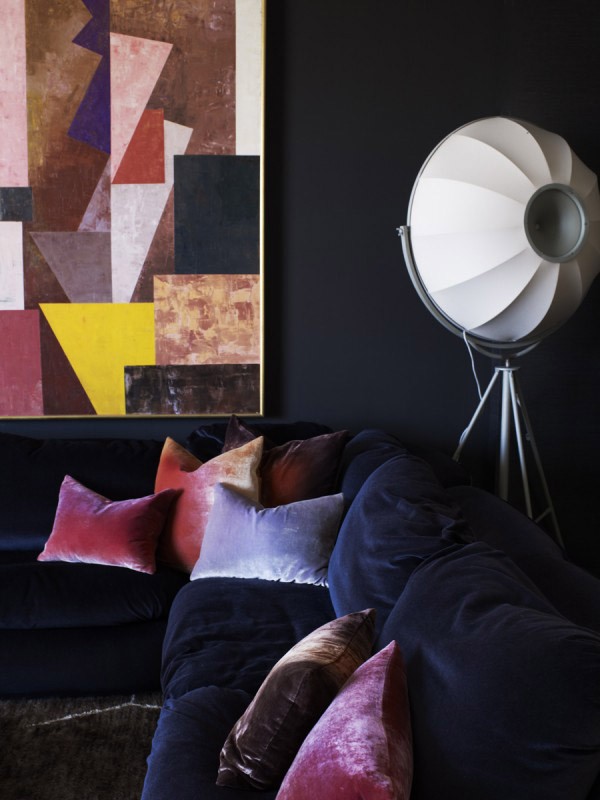 Starting with a blank canvas of black walls and an indigo sofa, colour and light is added to this lounge room with bold art and a statement floor lamp. Colours from the painting are pulled out for soft furnishings and the textural velvet adds an additional layer of lush into the setting.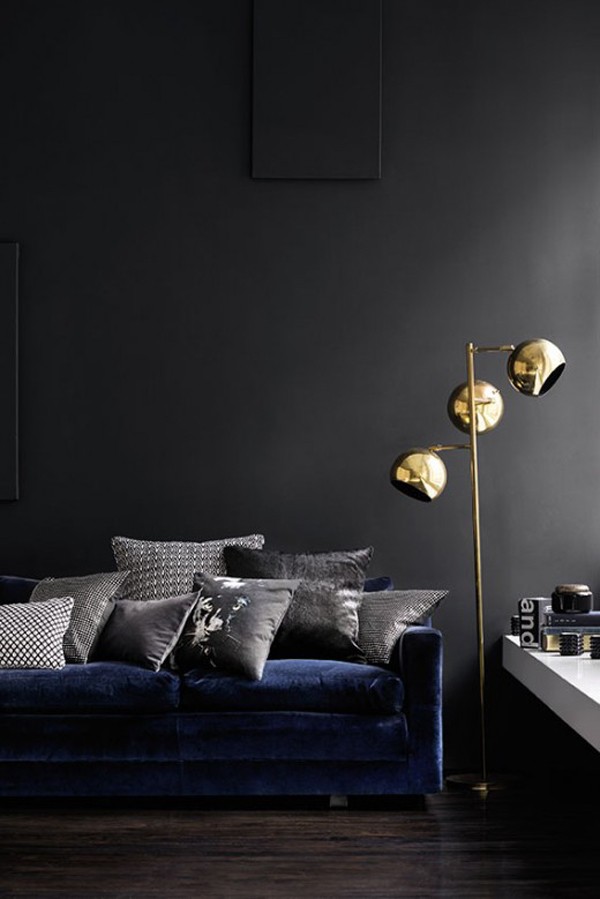 The same basics of ink black walls and an indigo velvet sofa appear in this living room, but the minimal and toned down styling with greys and tiny touches of white create an entirely different feel. The addition of the statement floor lamp with its shiny gold metallic surface takes centre stage in this pared back interior.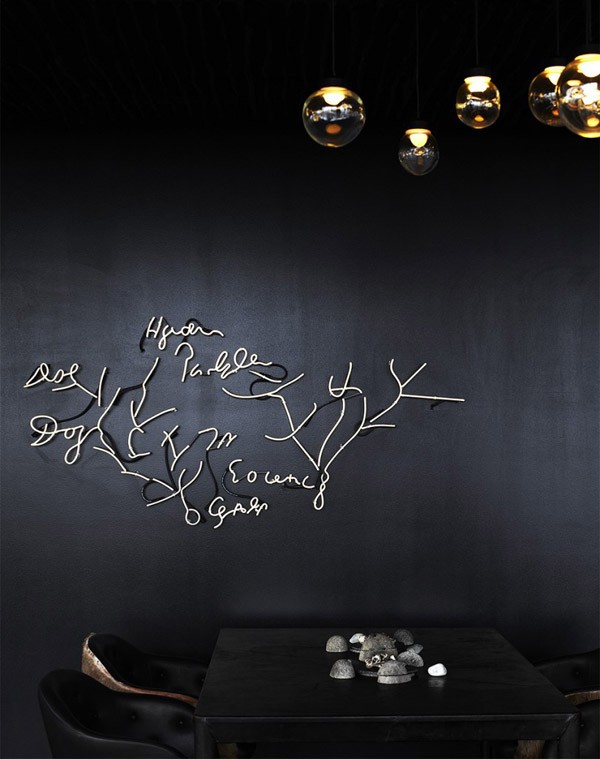 A semi gloss finish gives the walls above interest while reflecting light, and the simple illuminated installation and metallic pendant lights add contrast and interest.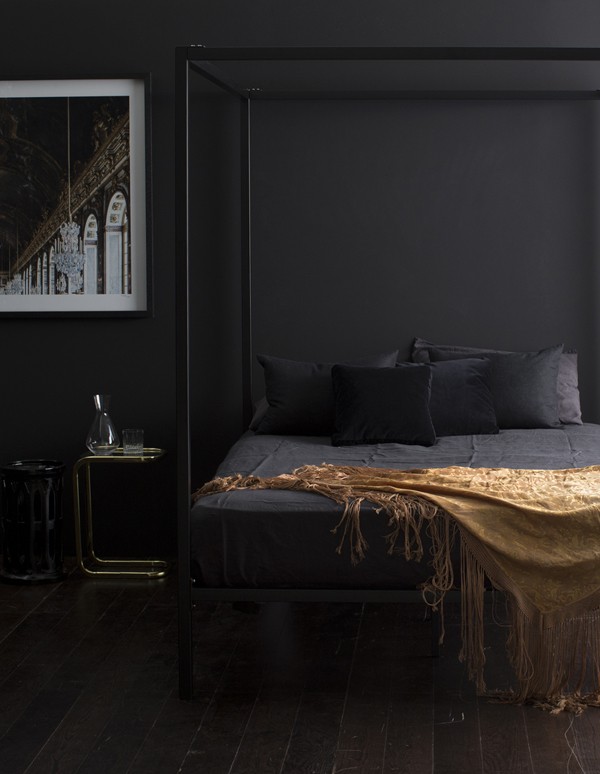 Bedrooms are a somewhat obvious place to try out darker hues in your home – I have to say that the idea of a deep dark cocoon to retreat to is very appealing. Rather than making a space gloomy or depressing, deep inky colours give rooms a sophisticated, moody and seductive vibe. Perfect for the boudoir!
The inky trend also translates well in any room when it's layered with different textures and finishes, like marble, leather, velvet, and natural materials, together with deep rich hues like burgundy, indigo, and lush deep greens. You can achieve this layering with upholstery, soft furnishings, rugs and homewares.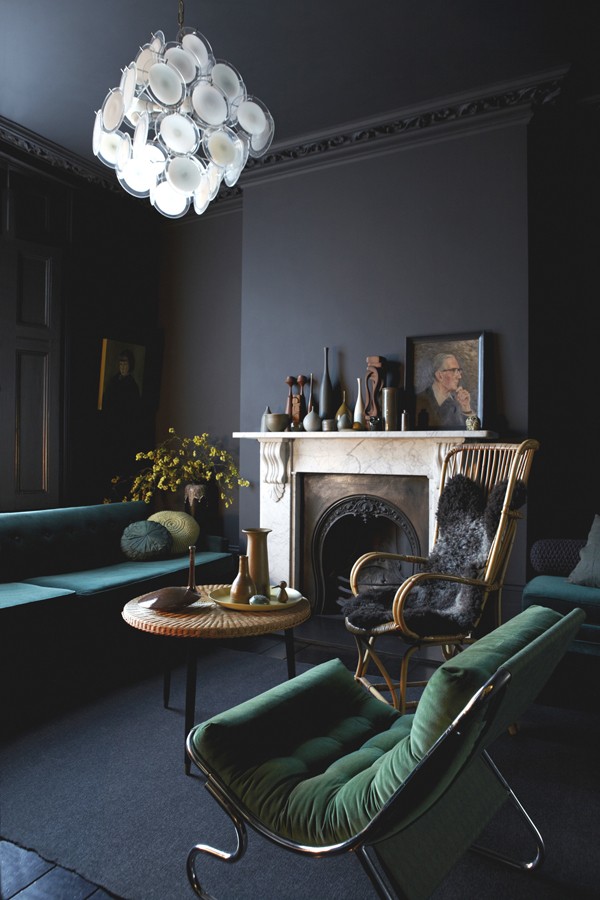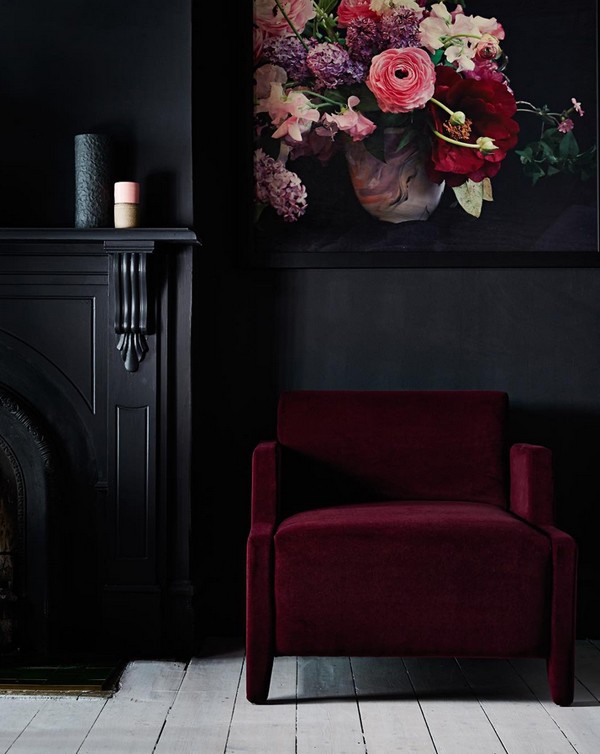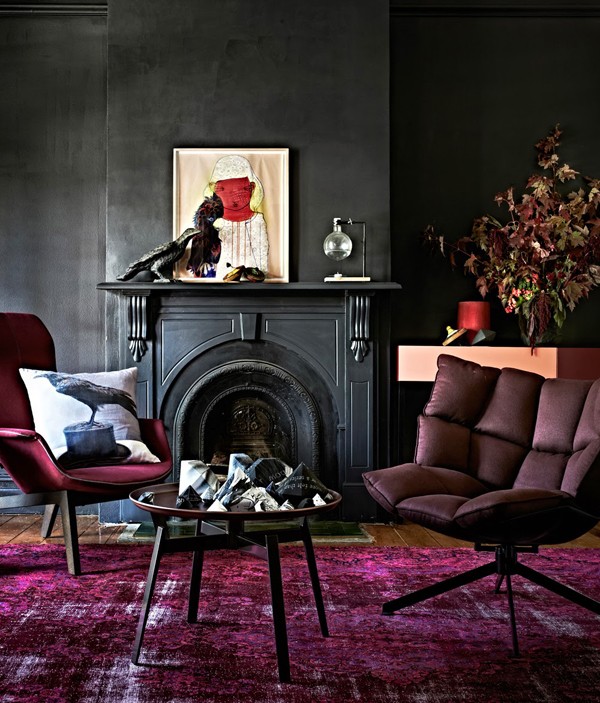 Convinced? I have to say that I'm tempted after gathering all these beautiful images. If you were to take the plunge into the inky depths what room would you start with?
If a new kitchen is on your radar you might consider ditching the go-to white and bright feel – take a look at my black kitchens trend post for inspiration.