Most of us have embraced the trend for indoor greenery over the past few years as an easy and stylish way to transform a space. Having plants around just makes you feel good too – as long as they are healthy and thriving! If you're struggling with choosing the right indoor plants and how to care for them, help is at hand.
Botanical-stylist and plant expert Sophie Lee has a new book called Living With Plants which has become my plant bible. Here Sophie shares some wisdom to help you green-up your home or workspace.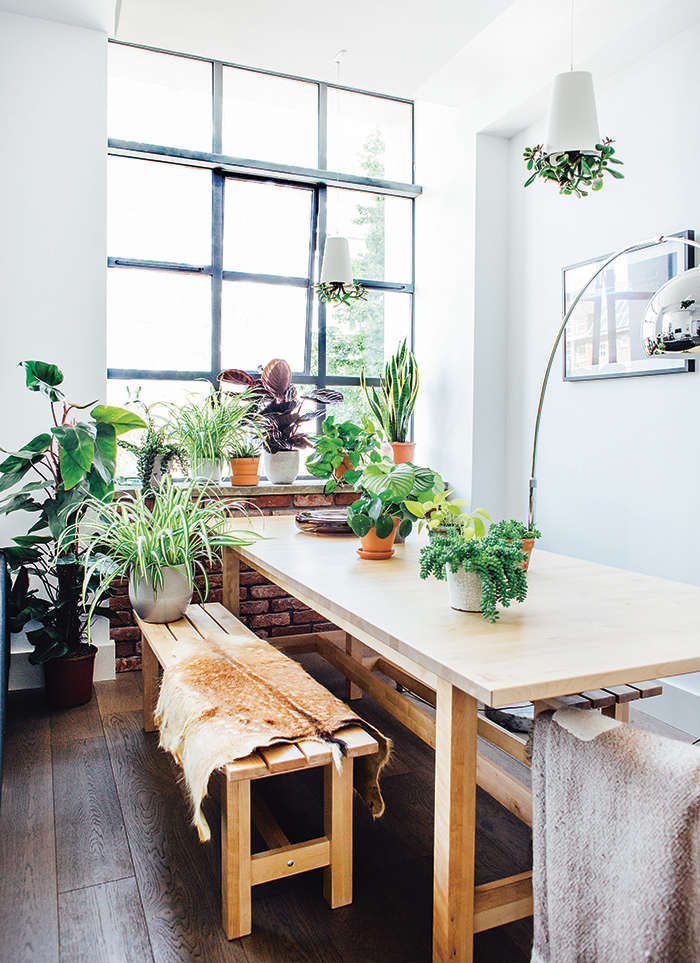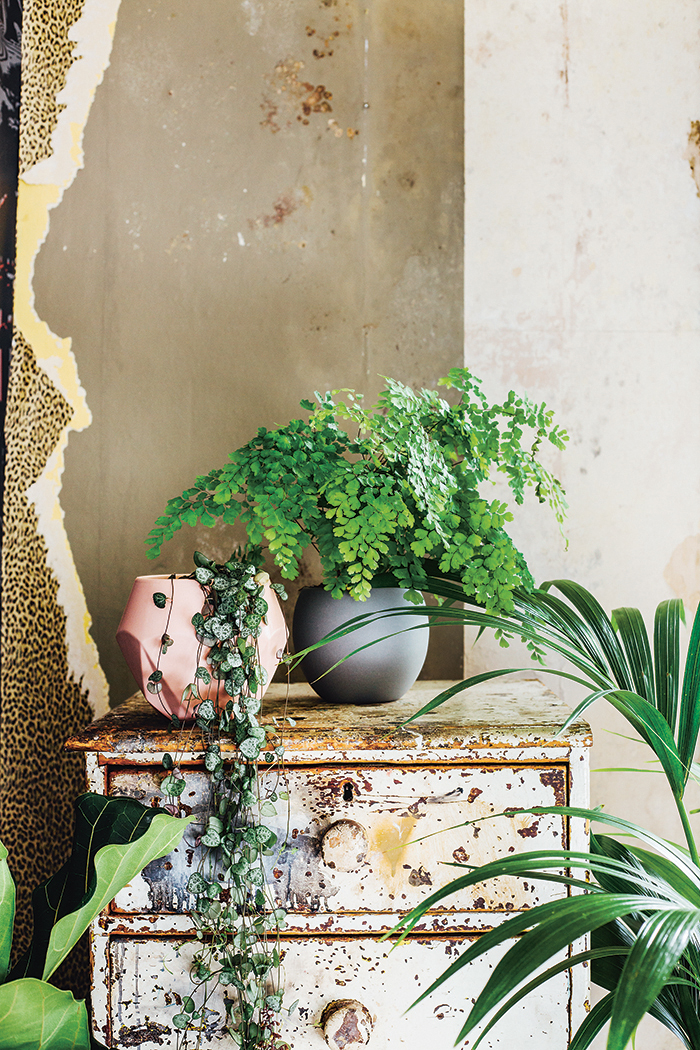 SELECTING HEALTHY PLANTS
When buying a house plant, it is important that you take the time to check if it is healthy to ensure it will be happy once you have got it home. There is nothing worse than missing a tell-tale sign of under watering or overwatering, and then discovering your plant only has a couple of weeks of life left.
You can buy plants in various sizes and stages of growth, but if you buy from a garden centre you will find that a lot of plants are sold in small pots. These are young plants that have been potted up from seed or cuttings so you need to take particular care to choose one that is healthy to give it the best chance of growing on for years to come.
Some types of plant are much more expensive than others due to being rare specimens: they grow more slowly or are difficult to propagate. There is a huge selection of plants on the market and the different prices and shapes can be bewildering. Some small bonsai trees can be very expensive, as they may be 60 years old. However, a 2 metre- (6½ feet-) tall Chamaedorea elegans (parlour palm) could be half that price as they are relatively fast-growing and easy to propagate. If you want lots of greenery and volume, but money is limited, buy small, compatible plants, which can be grouped together to create immediate impact. Another easy way to grow plants cheaply is to ask friends and family if you can take cuttings from their plants. I'm constantly 'borrowing' cuttings from my mum's greenhouse, as she seems to have a magic touch with plants.
Tips To Check For A Healthy Plant
Strong healthy leaves
Firm stem
No insects or pests anywhere on the plant (remember to check on the underside of leaves and along the plant's stem as many pests will hide or be camouflaged)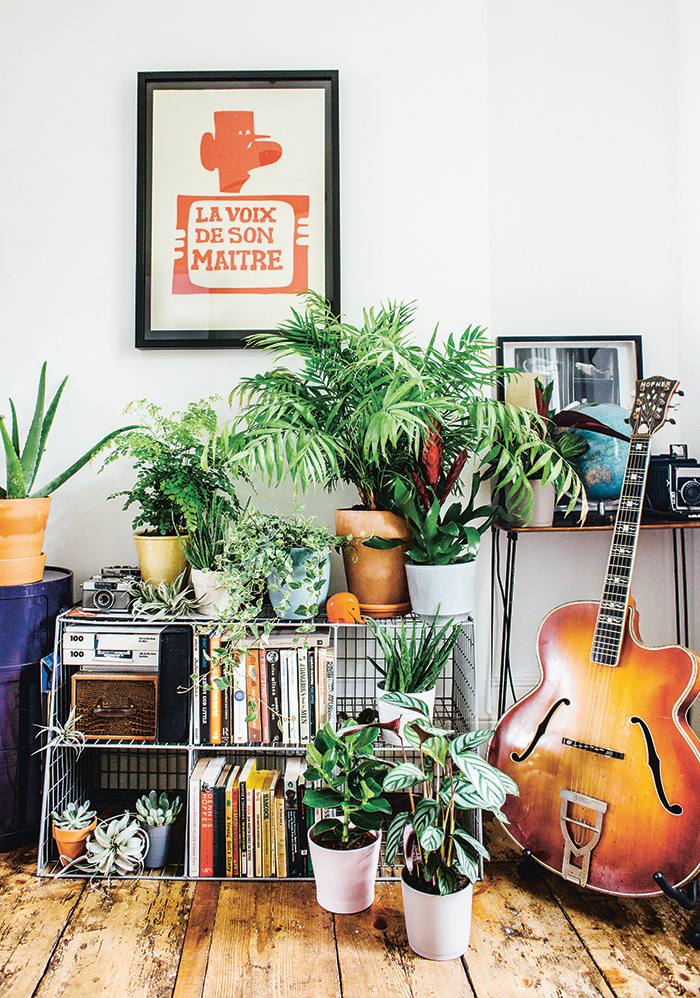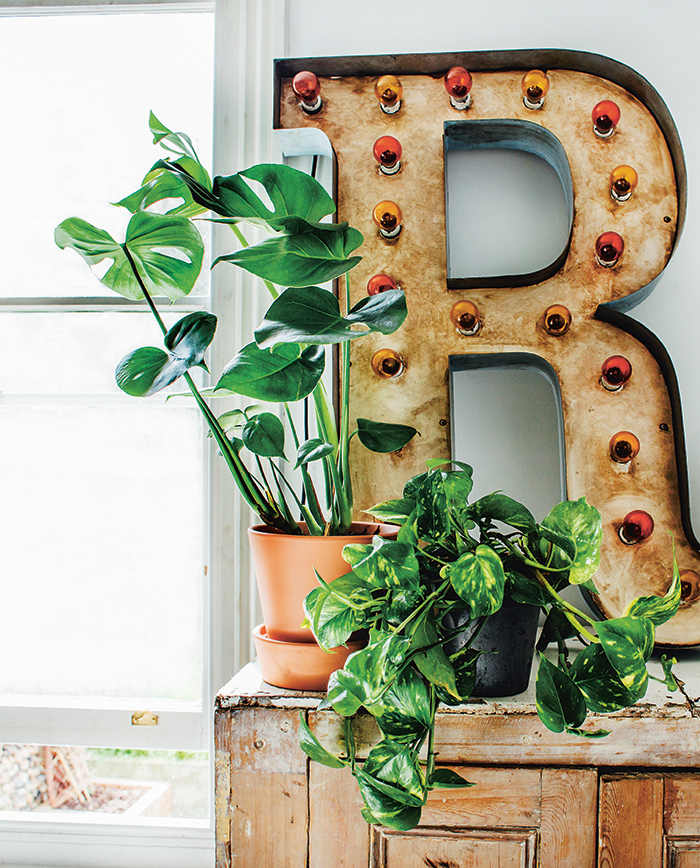 Easy-going plants for beginners
If you are new to gardening, here is a selection of plants that will suit you perfectly. All will provide you with lots of greenery, are easy to look after and are reasonably priced.
Monstera deliciosa (Swiss cheese plant): It is fairly inexpensive to buy a 30 cm (12 in) Monstera and it grows quickly, so you could get some easy height and beautiful leaves in under 3 months.
Epipremnum aureum (golden pothos or devil's ivy): This is a great group of plants to get started with as they are relatively low maintenance. The trailing varieties sprout new leaves regularly and are great in a hanging planter such as a macramé hanger. However, they are toxic to cats and dogs.
Hedera (ivy): Ivy is almost indestructible and has a good tell-tale sign when it needs watering as the leaves will look limp and soft.
Chlorophytum comosum (spider plant): These are great low maintenance plants, which need watering from the bottom perhaps once a week and a misting every now and then. They sprout babies regularly, off the end of their leaves that are easy to propagate; you will be inundated with baby plants, which you can then share with friends and family.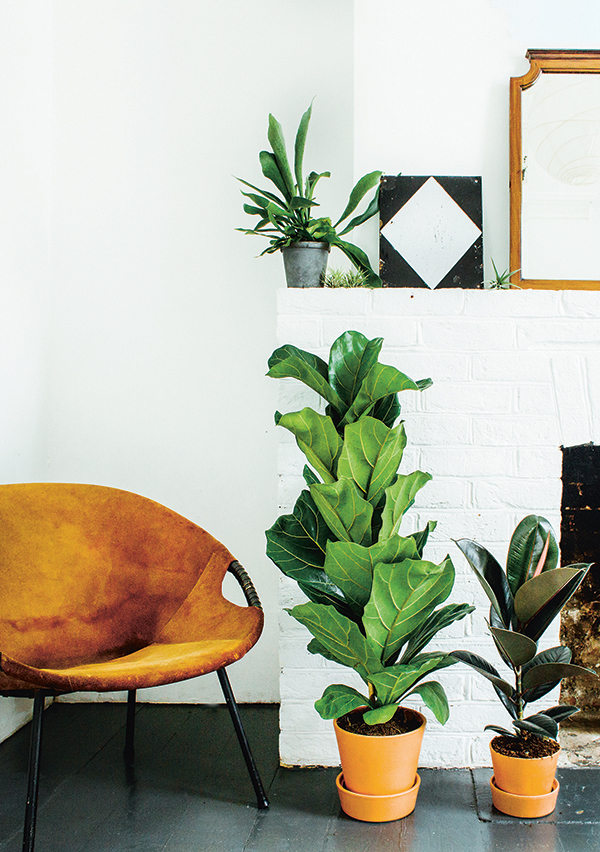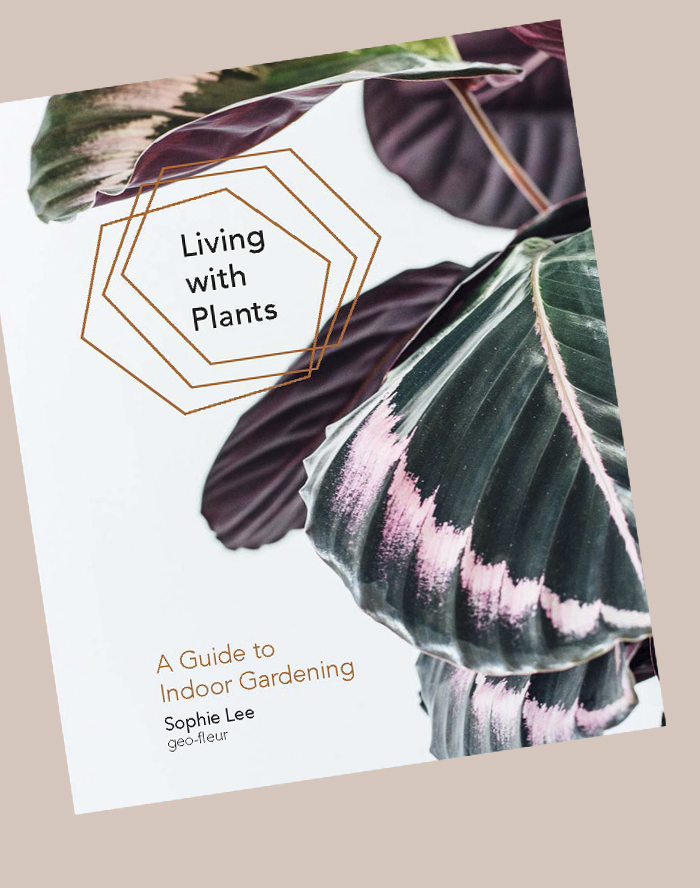 Living with plants – Sophie Lee
This post is an edited extract from Living With Plants by Sophie Lee published by Hardie Grant Books $29.99 and is available in stores nationally.
Sophie's book starts with the basics, like learning how to pick the right plant for you and your home – and specifically what room – to what levels of sunlight your plant needs and the best space for your plants to thrive. As well as plant-styling inspiration, you will discover how to make your own terrarium, kokedama moss ball and a smart macramé plant hanger, as well as innovative ways to dress up your window sill or bookcase. This book also includes a practical guide on plant care, teaching you how to look after your plants correctly: from soil propagation, watering,
pruning, cuttings together with useful tips on how you can revive dying plants and clever ways to keep them alive while you are on holiday!
Packed with original and fun ideas to bring the beauty of nature into your home Living With Plants will inspire you to get creative with nature and help make your home gorgeously green.
Giveaway
I have a couple of bundles of fabulous new release books to give away, including a copy of Living With Plants. Stay tuned!
Save
Save
Save
Save