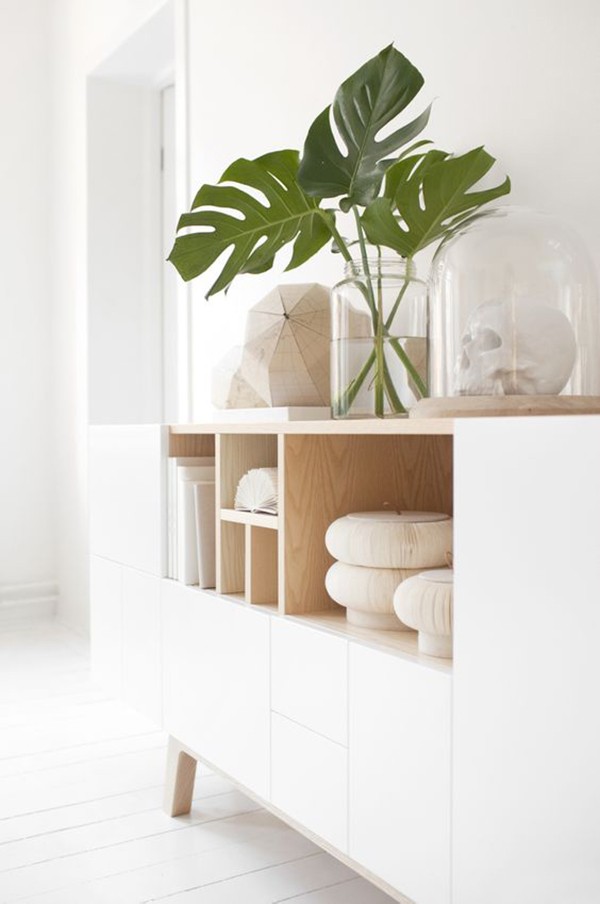 Foliage is the new flora. A few artfully placed leaves in a glass vessel or three is perfect on a tabletop, sideboard or beside table, and it seems to be – for the moment at least – taking the place of our favourite blooms. From huge Monstera leaves to fine leafy sprigs, foliage is effortlessly cool, long lasting and easily foraged.
Take a leaf out of these inspirational photos (sorry for the very bad pun, but I couldn't resist!) and get styling with fresh foliage at home.
Go big with Monstera
The most popular trend with cut foliage has to be big glossy Monstera leaves. Their sculptural shape makes them look great on their own or grouped. They also last forever. The ones I used in our post on how to make a gallery wall lasted for almost five months – I just changed the water occasionally and wiped the leaves with a damp cloth to remove any dust.
Top photo: Abstracta.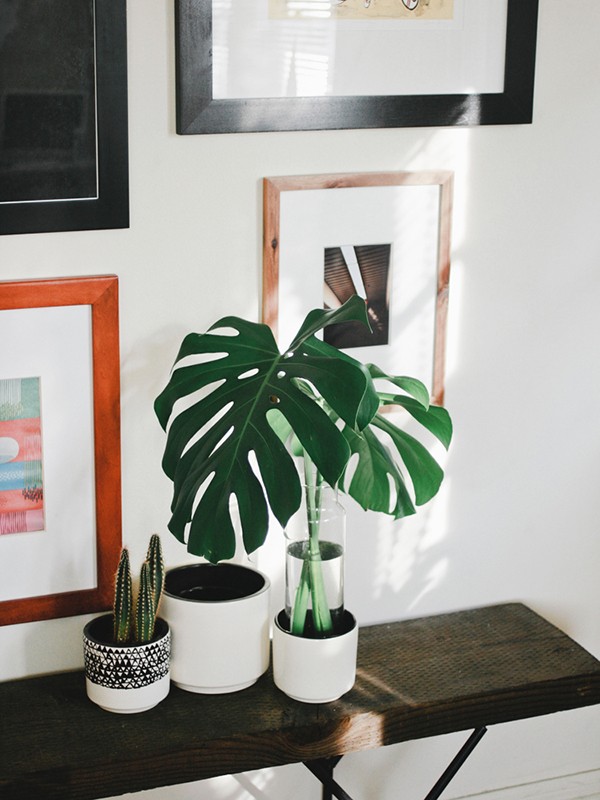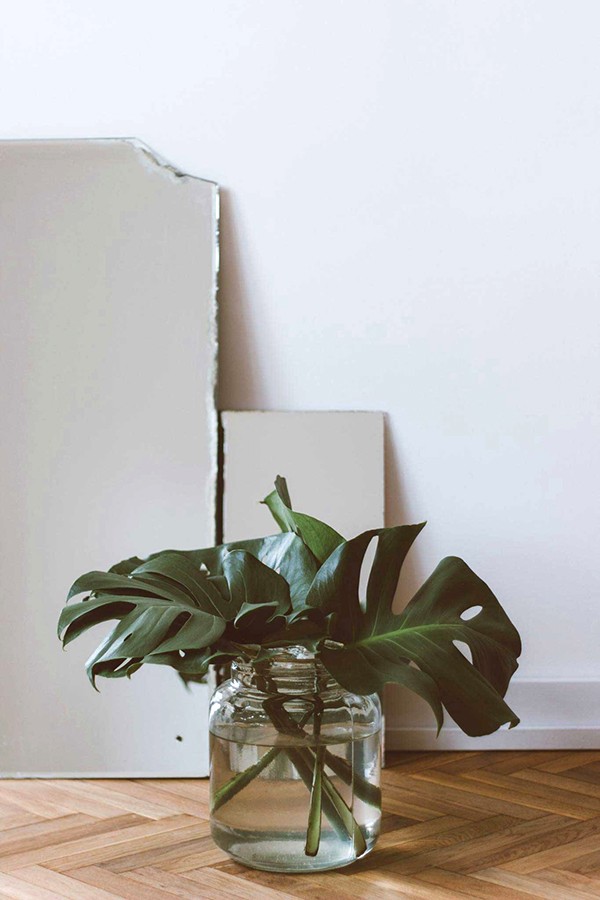 Make groupings of vessels
Gather various sized glass vases and bottles and group them together with different foliage in each. Pop them on a windowsill, table or sideboard to make an interesting vignette. Just be aware of the varying heights of the vessels and the leafy stems and create a visual balance. In saying that, it's not too tricky at all, just move things around until your arrangement looks good. Try grouping them closely then see how they look spread apart. Odd numbers always look best – you could use an odd number of vessels, or an odd number of stems, leaving some vessels empty.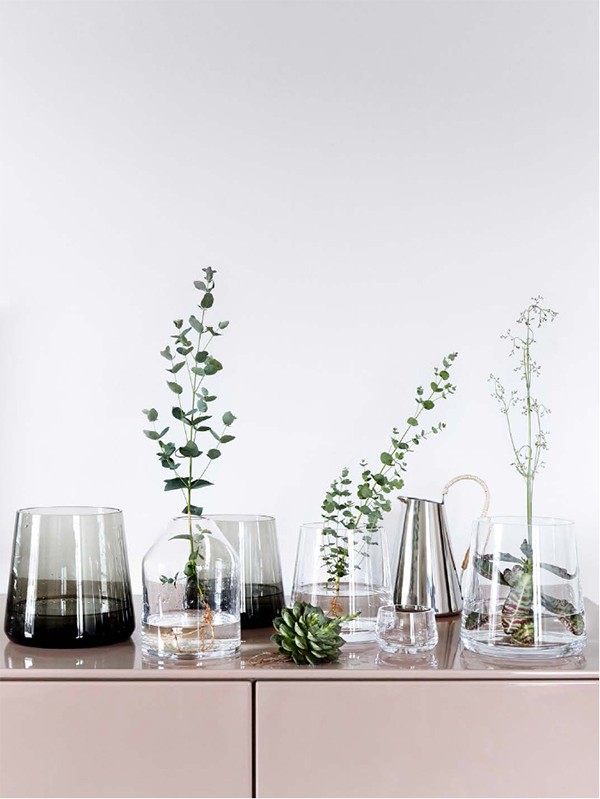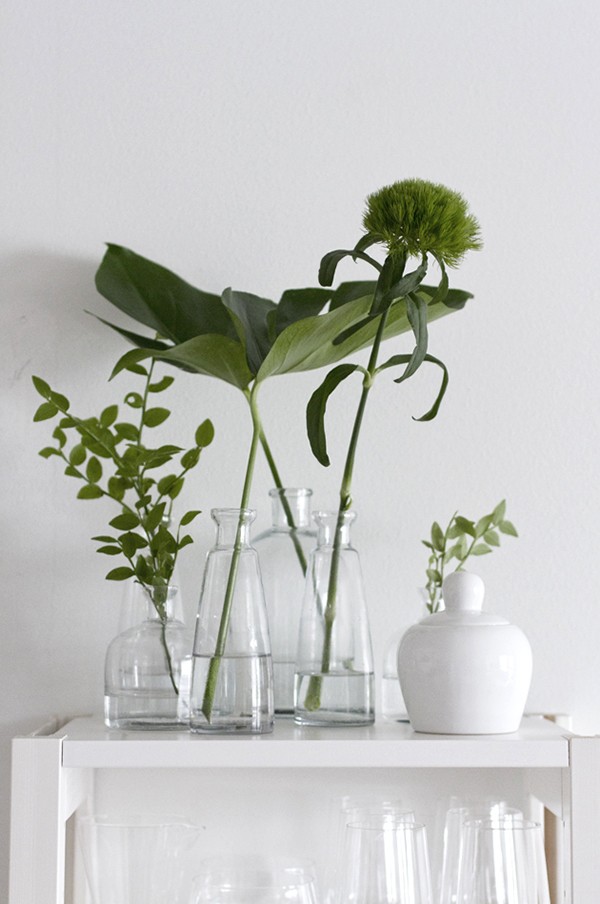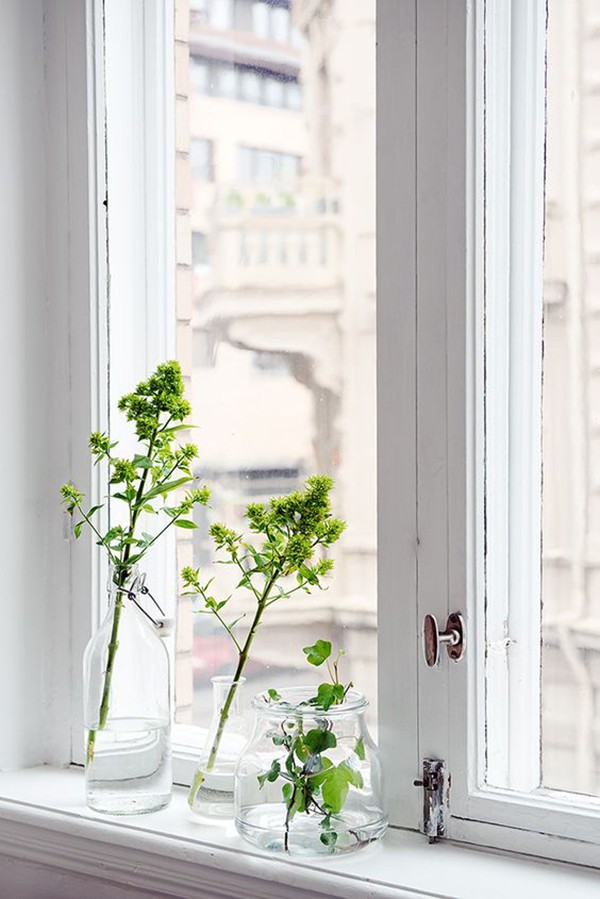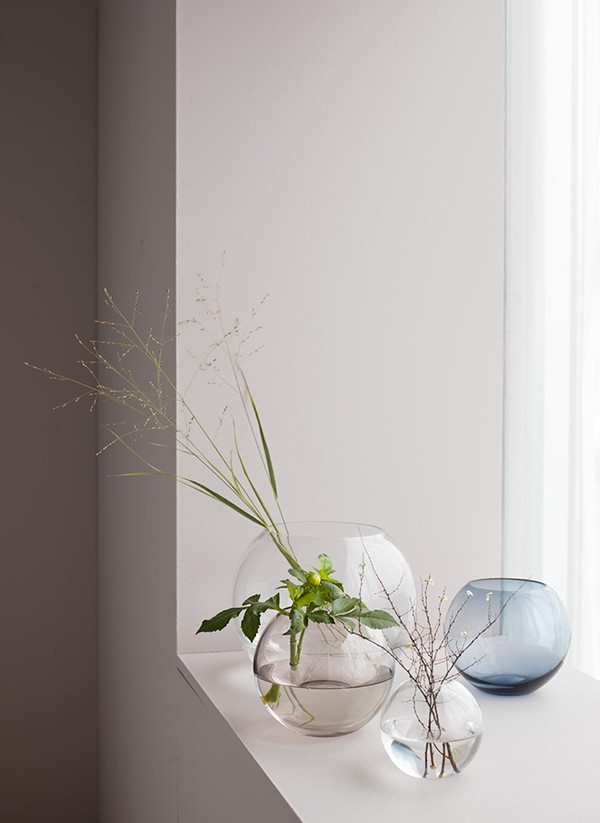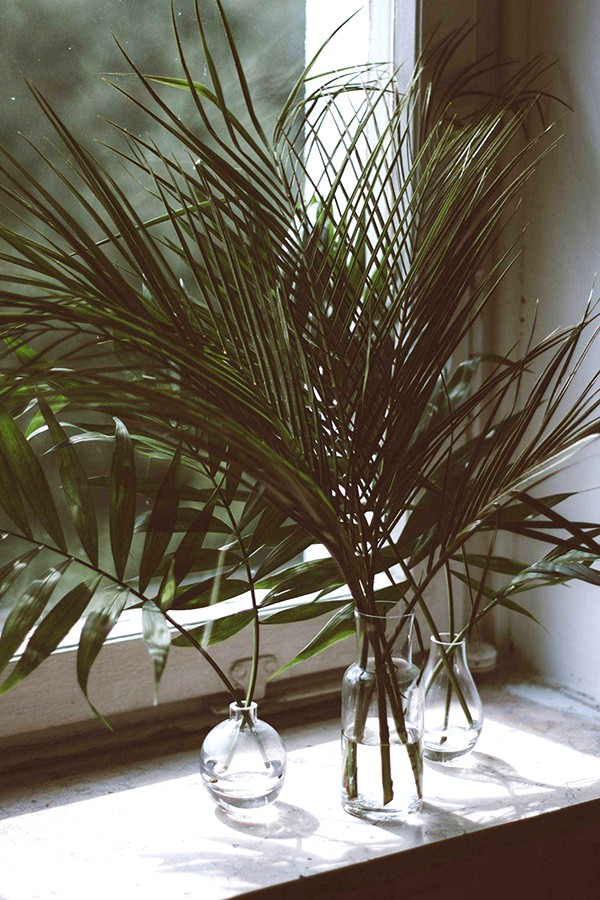 Create a foliage water garden
Choose cuttings, bulbs or seeds that will grow roots in water and create a mini water garden. It looks fabulous and will last sometime before you'll need to transplant the plants to soil.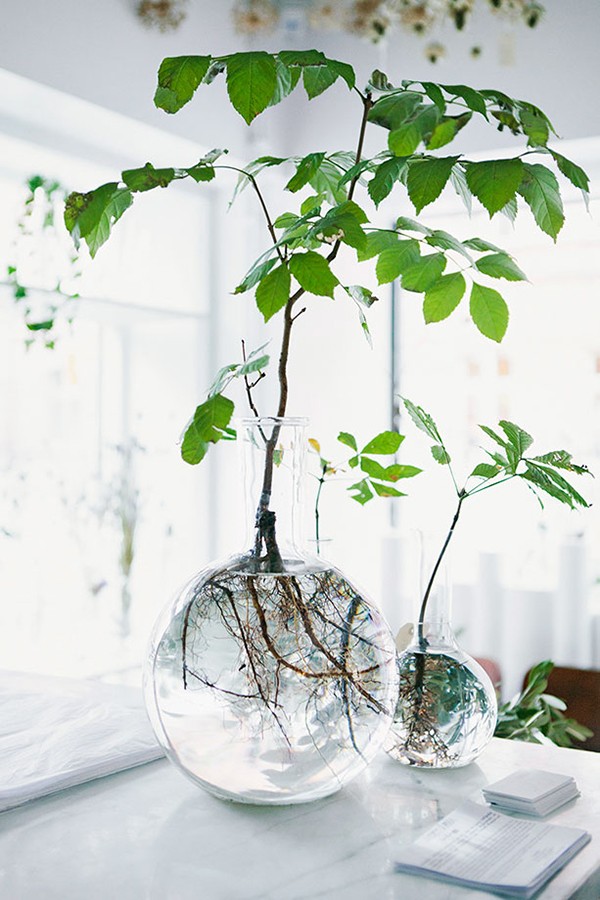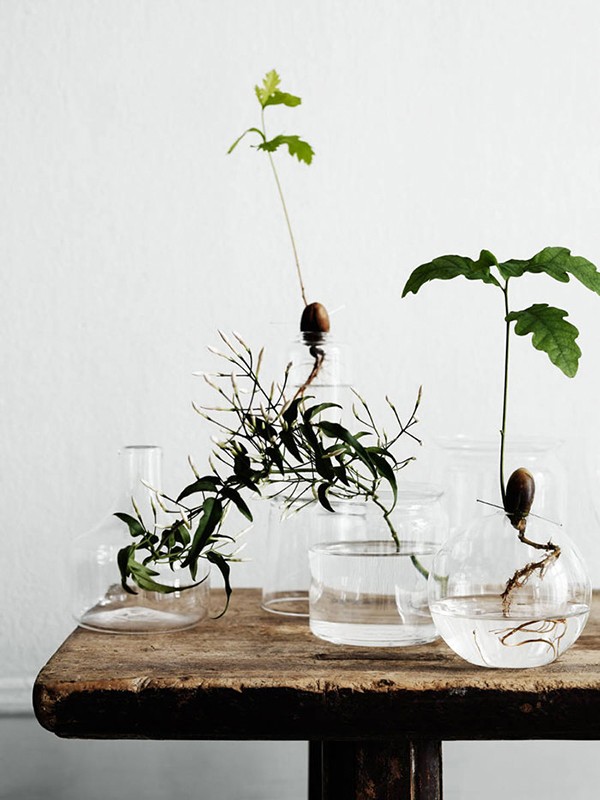 So you see, styling foliage is super easy. Minimalism works well, so it's all pretty effortless really. Especially in comparison to arranging flowers. You don't need to worry about much, just keep it simple and enjoy the long lasting soft greenery in your home.
If you'd like some tips on how to arrange flowers like a pro, click through for tips from Sydney's leading florist.
Just to be clear: I don't really think anything will ever replace the delight of gorgeous fresh flowers, but just for now let's allow lush foliage to have its 15 minutes!
Save