Lilli Waters is an award winning Melbourne-based fine art and commercial photographer. Her upcoming Sydney exhibition, Coral Lands, features images that were constructed under water with coral and flowers on bright colours and night sky backdrops. The result is a collection of beautifully detailed other-worldly images that invite us to consider the negative impact we are having on the environment.
"I wanted to create little underwater fantasy worlds. I'm often drawn to darkness in my photographs and wanted to play with colour with this body of work whilst keeping a thread of darkness and strangeness throughout. With these dream-like vignettes, I want to encourage the viewer to delve into their own imagination," explains Lilli Waters. "The exhibition highlights the strange beauty and acute fragility of coral, and I hope it will raise awareness of the devastating impact that humans have on our oceans."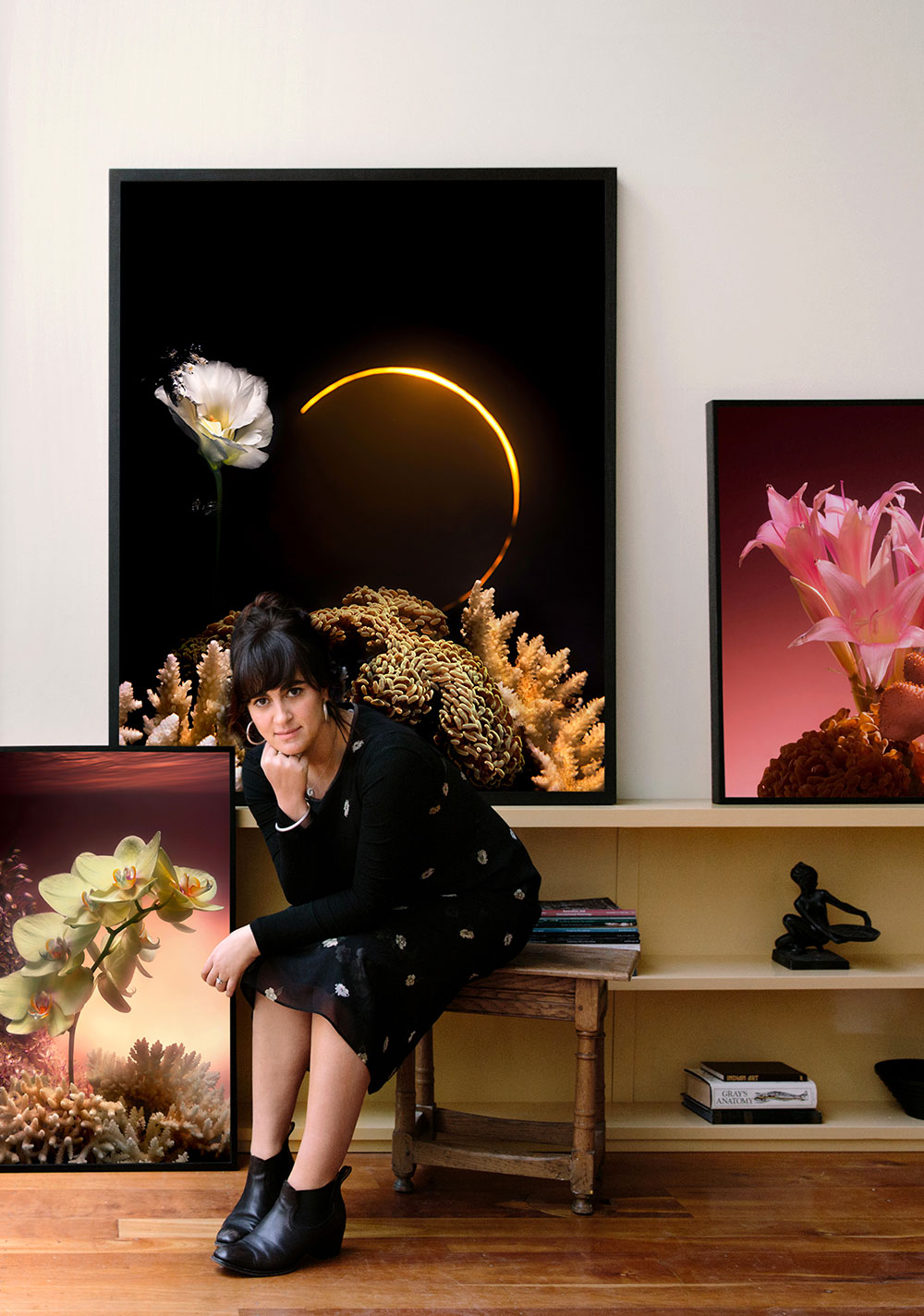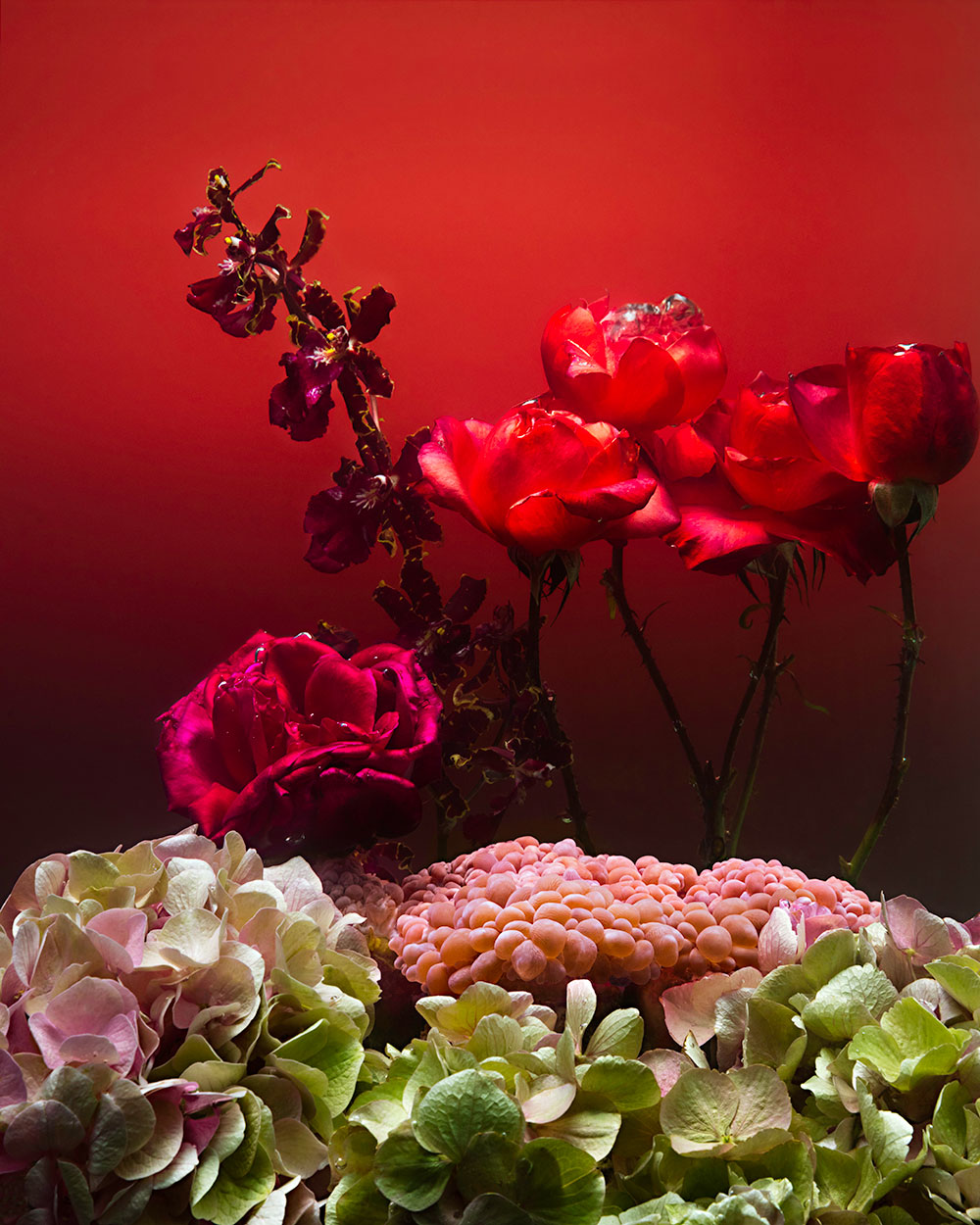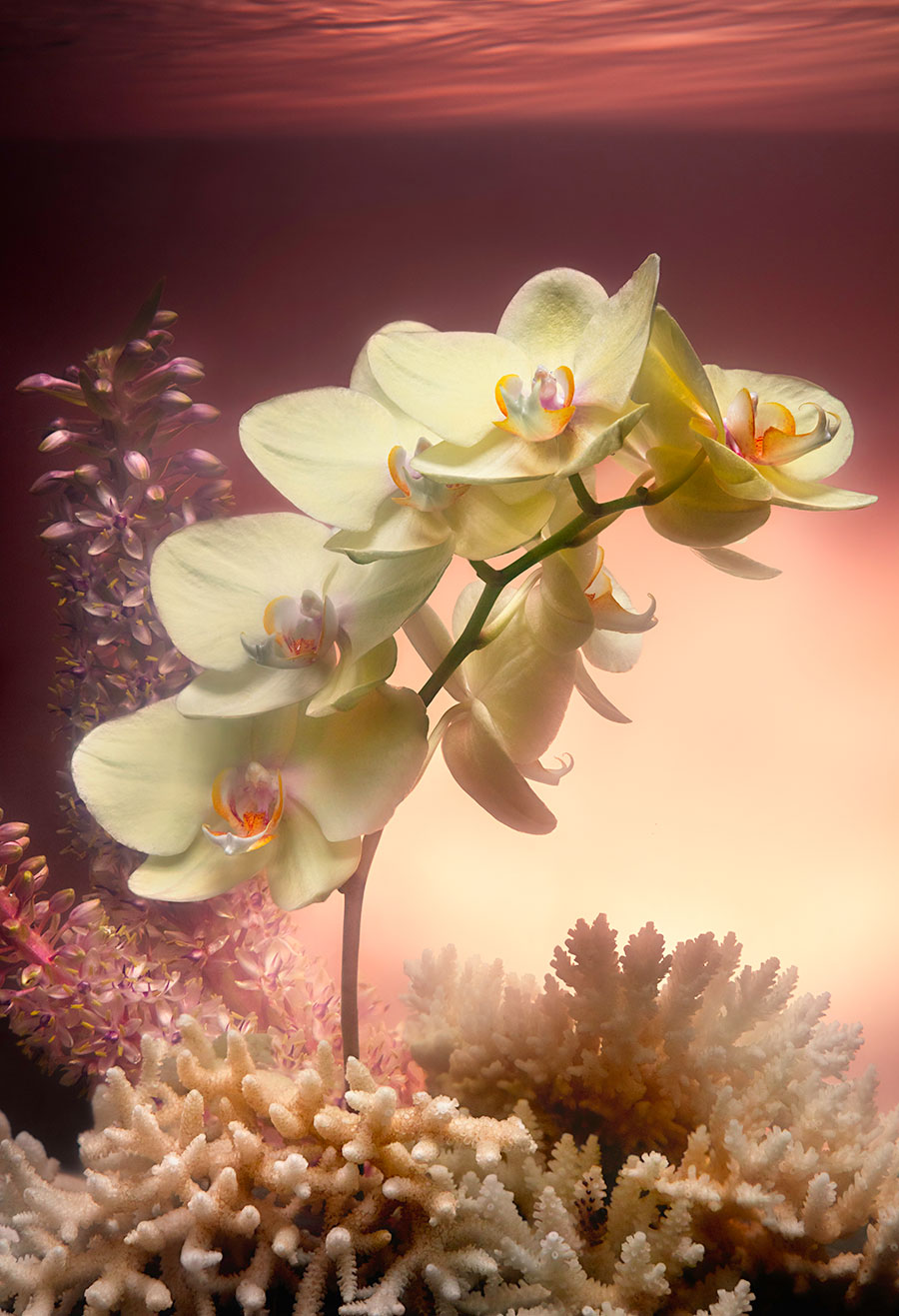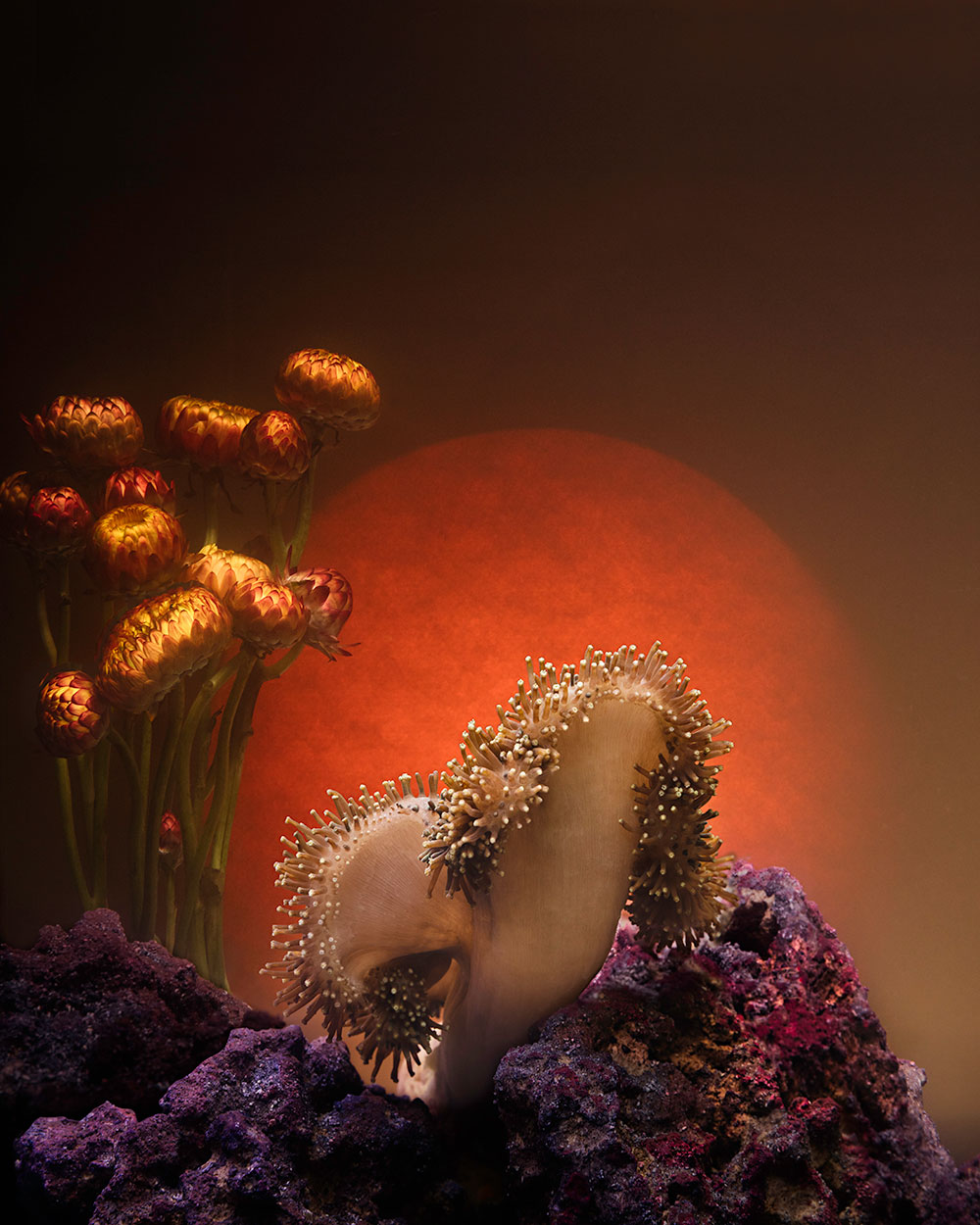 Coral Lands by Lilli Waters
Saint Cloche – website here
37 MacDonald Street, Paddington (Sydney)
20 June – 1 July
You might also be interested to see other Australian art posts on We Are Scout, and stunning art photography by Brooke Holm.