That time is rapidly approaching… get your craft on now for a handmade Christmas. I've gathered 30 great craft tutorials and free printables – from around the internet as well as from the red thread – for you to bring some DIY handmade goodness to your festivities, decorations, gifts and wrapping. They use all different materials, skills and styles so I hope you find something that sparks your creative interest.
Images are captioned from top left and in a clockwise direction.
Sweet little paper wreath embellishments tutorial from A Subtle Revelry
Crepe paper 'flapper trees' tutorial from The House That Lars Built.
Paper leaf wreath from the red thread (that's me!)
Adorable glittered peg gift toppers tutorial from Creature Comforts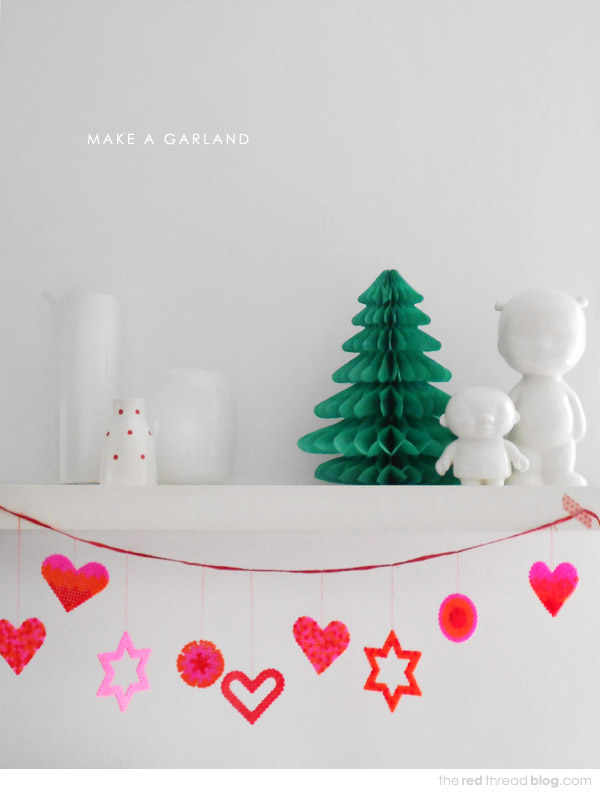 5 ideas on using Hama / Perler beads for the festive season.
Click through for the other 20 ideas and links.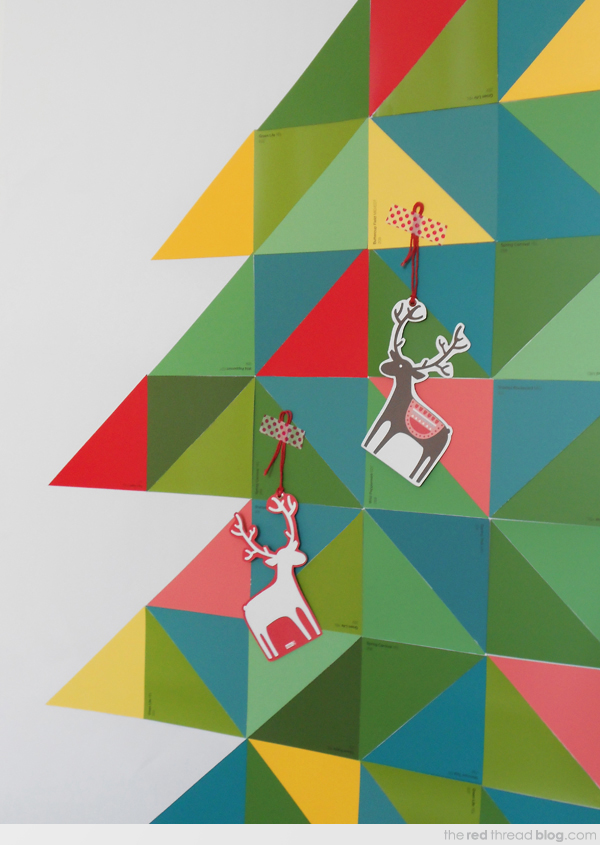 How to make a geometric Christmas tree for your wall.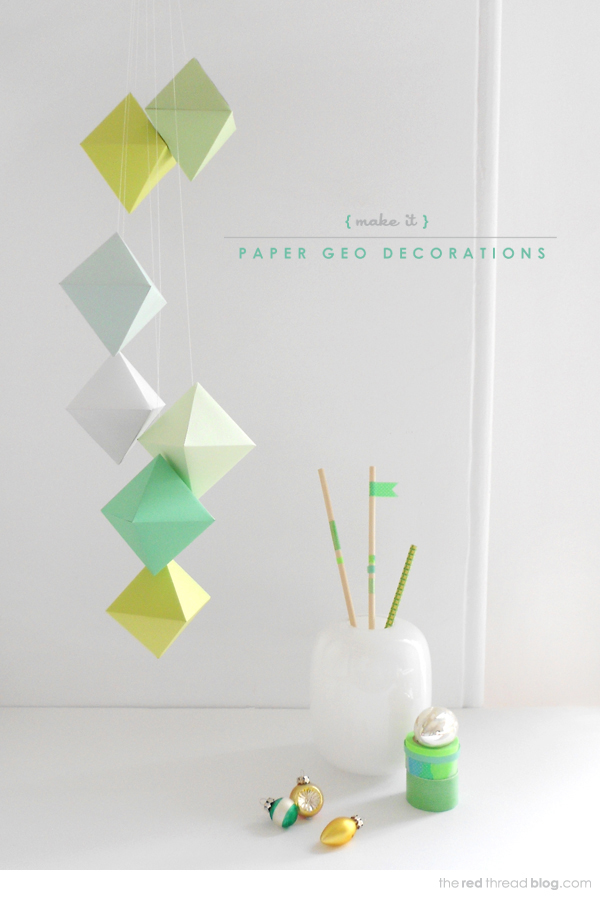 Make geometric paper Christmas ornaments – with free printable.
Lush natural wreath tutorial from fellow fellow
Simple baubles filled with sequins and beads tutorial from Sania Pell
Colourful felt ornaments tutorial from Purl Bee
Crochet star ornaments tutorial from Marianna's Lazy Days
Miniature elfin hat ornaments tutorial from Wooly Wormhead
Scrappy stocking ornament tutorial from Stumbles & Stitches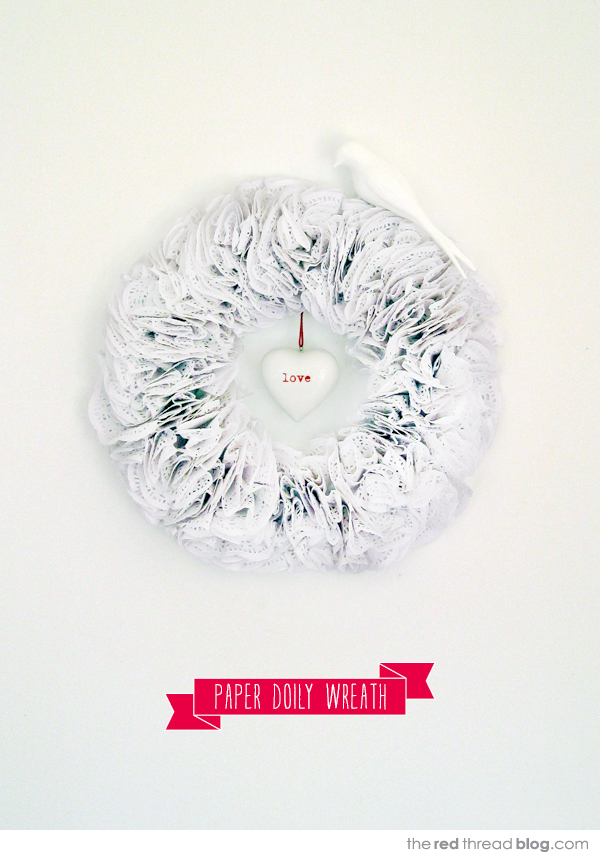 Make a lovely white wreath from paper doilies.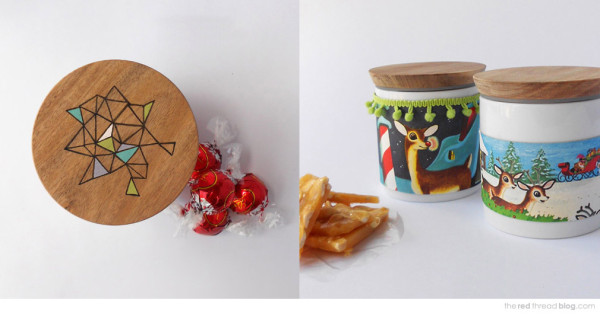 5 great gift ideas using Ikea Celeber spice jars.
How to make origami gift boxes.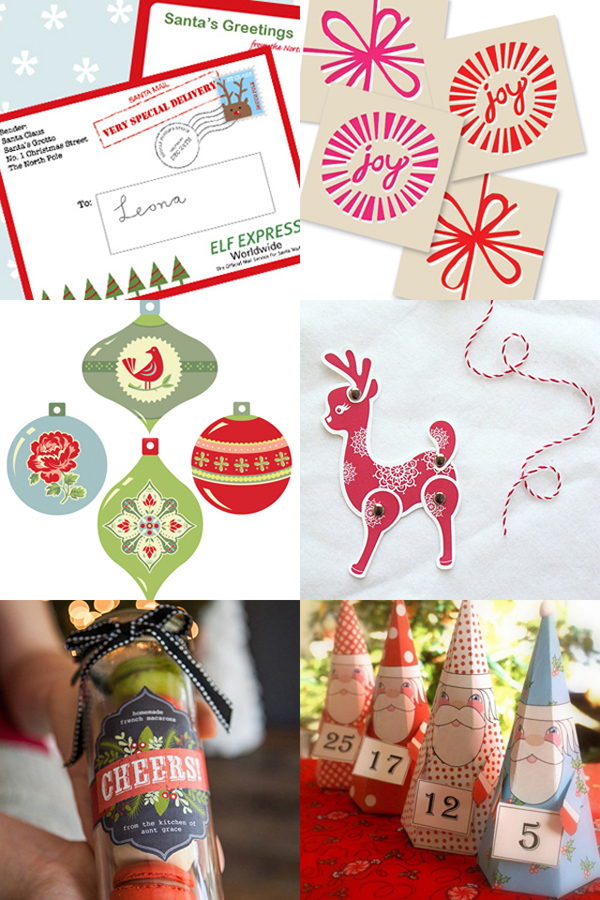 Printable letter from Santa from Mr Printables
Printable gift cards from Hey Susy
Paper reindeer postcard and tag printable from Eat Drink Chic
Printable Santa gift boxes or advent calendar from Kathy's Cottage
Printable labels for edible gifts from Lia Griffith
Printable gift tags from Image Zoo Spark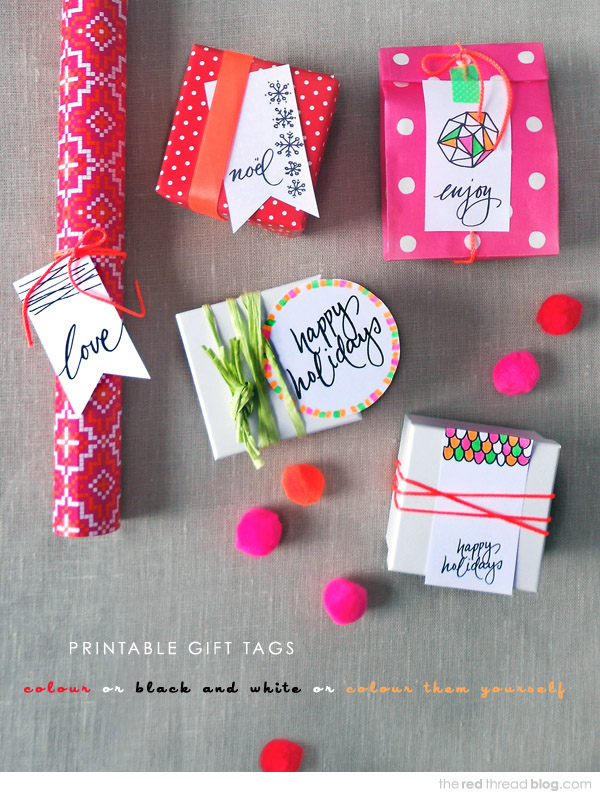 Printable Christmas gift tags – use them in black and white, or colour them yourself.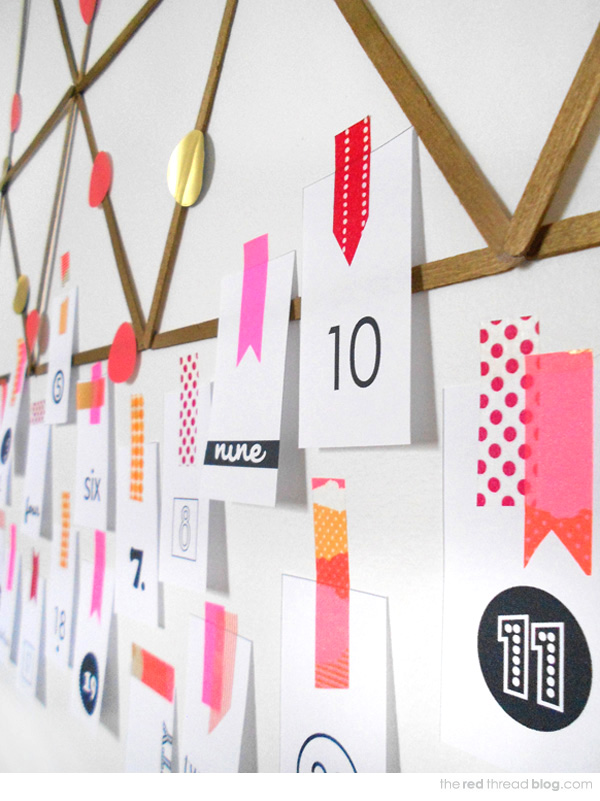 Easy advent activities calendar for the wall, including printable number tags.
Are you inspired? I hope so, the clock is ticking. Don't forget that you can check out all of my craft tutorials on the red thread crafts index page. Happy making!