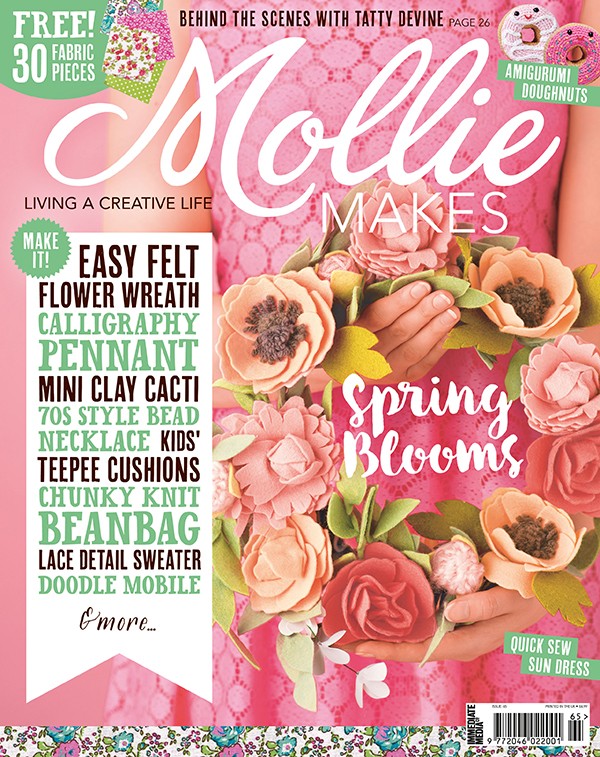 We're thrilled to have craft projects featured in Mollie Makes – our fave crafty mag – two issues in a row. The April issue of Mollie Makes hit the newsstands and digital outlets yesterday and we couldn't be happier to see my gold paper storage sacks as a full page feature.
Mollie Makes is always full of inspiration. They "bring you the latest crafting trends in easy-to-follow how-tos, and celebrate creative industries and give up-and-coming designers their first platform. We discuss hot topics in the design world with lots of insider tips. And above all, we aim to inspire you to live your best, artful life".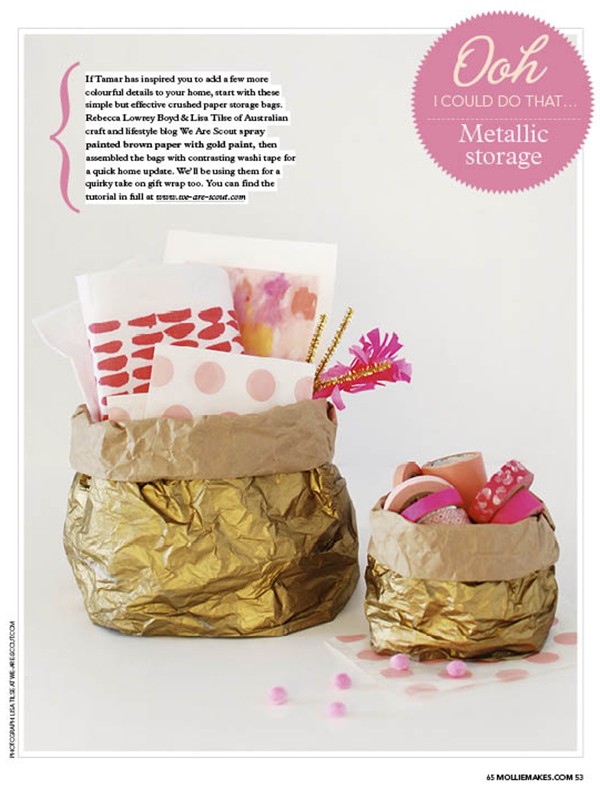 Click through to find out how to make these lovely metallic storage or gift bags.
And, last month our popular flower chandelier appeared in Mollie Makes.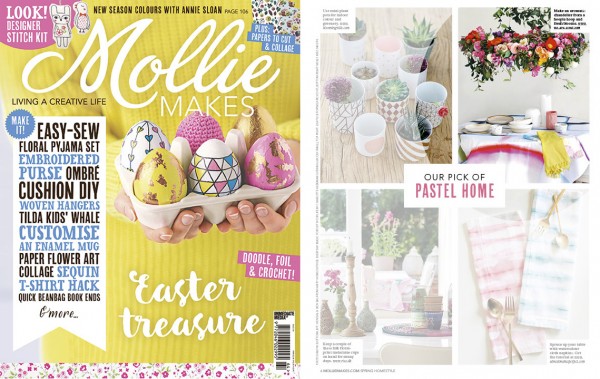 Two months in a row in much-loved Mollie Makes! Nice.
If you're looking for a project and inspiration you'll find all our craft tutorials on the crafts page.