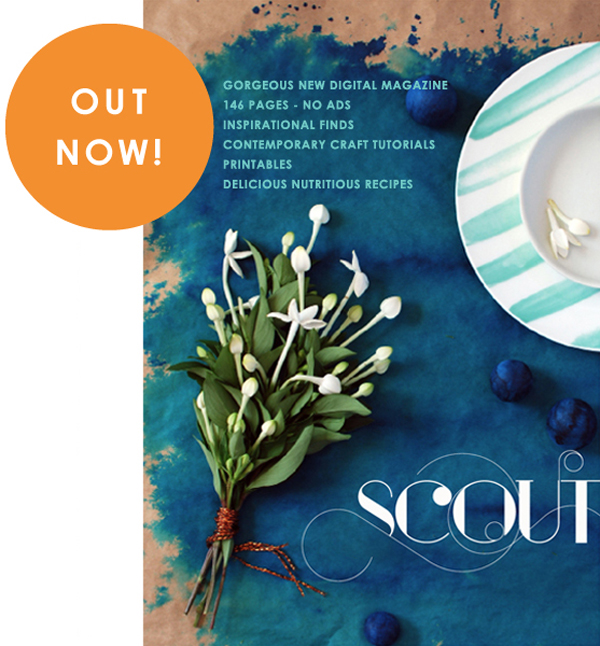 Sound the trumpets! Pass me a cup of tea or a stiff drink – either is fine… SCOUT is now available. If you like the red thread blog you're going to love SCOUT magazine – it's all this and a whole lot more. I'm so happy with the tutorials and they range from fairly simple (indigo dyed wooden beads) to a bit more challenging (a patchwork pillow, a Himmeli wreath and a hanging macrame herb garden). And more! There are also some really lovely recipes in the magazine, including ones that are perfect to make for gifts, and I made printable labels and tags for them too.
It's 146 pages of great content – no ads. There are great wishlists and gift lists from some amazing stylists, creatives and bloggers. Also, if you purchase SCOUT magazine before Christmas Eve you'll automatically go in the draw for a great giveaway – one person will win all 13 goodies.
I don't want to give too much away, but here's a sneaky peek of some of the pages. I'll share some more during the week.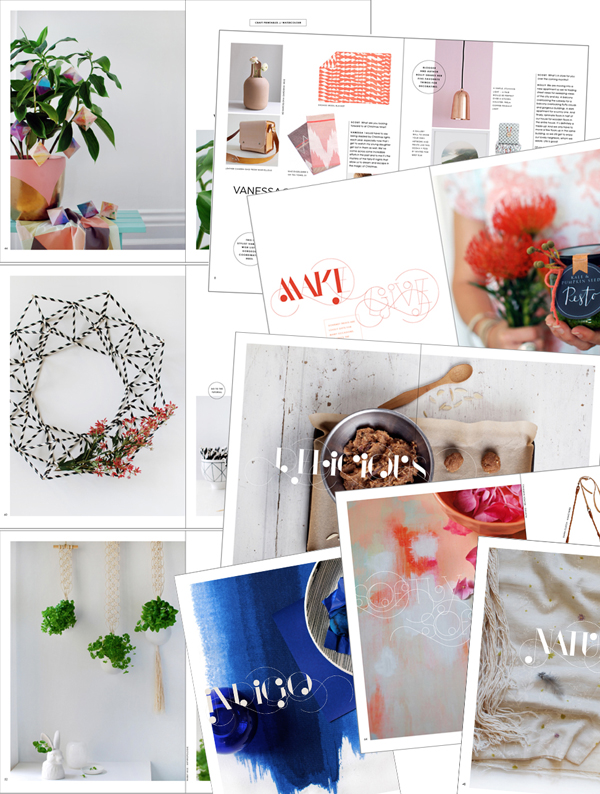 *Update on the kid's car pillow sewing pattern. My apologies, it didn't make it into the magazine, so I'll have the tutorial here on the blog early in the new year.
I really have loved all the hard work it's taken to put it together. My apartment is trashed though. I've been crafting and making and photographing in every corner and space I can find for what seems like forever.
Purchase your copy of SCOUT right here, right now. Yay!
xo Lisa
See my previous posts about SCOUT magazine, and here.
Save