You may have already seen photos of my apartment on the blog (here's my bedroom) – it has all white walls and quite a minimal style, but there's one thing that I'm stuck with and can't afford to change – the ugly aging beige intercom handset. I've given a lot of thought to how I can hide or disguise it, to no avail. So I came up with a solution: instead of trying to hide it, I decided to create this neon wrapped wire speech bubble to place right next to it. Now the handset doesn't stick out like a sore thumb anymore, it's become part of a fun art piece.
See – ugly isn't it?! But now it looks a whole lot more fun.
You may have seen other tutorials for wrapped wire words around, but this is much easier and less tedious than any I've seen… wrapping the wire before you bend it makes it a breeze. My tutorial includes a printable template for the hello speech bubble, and you can find it on Crafttuts+.
If you have any vintage portraits I think one of these neon wrapped wire speech bubbles would look really cool on it.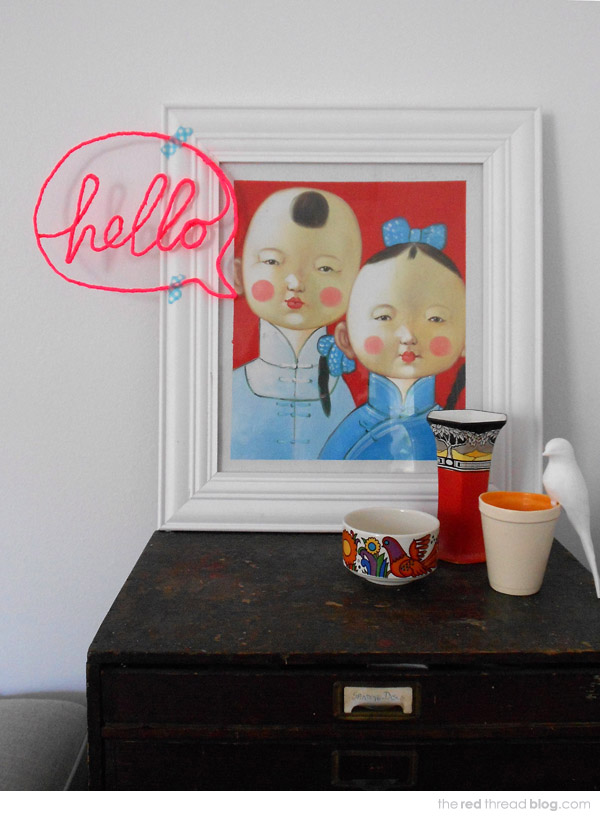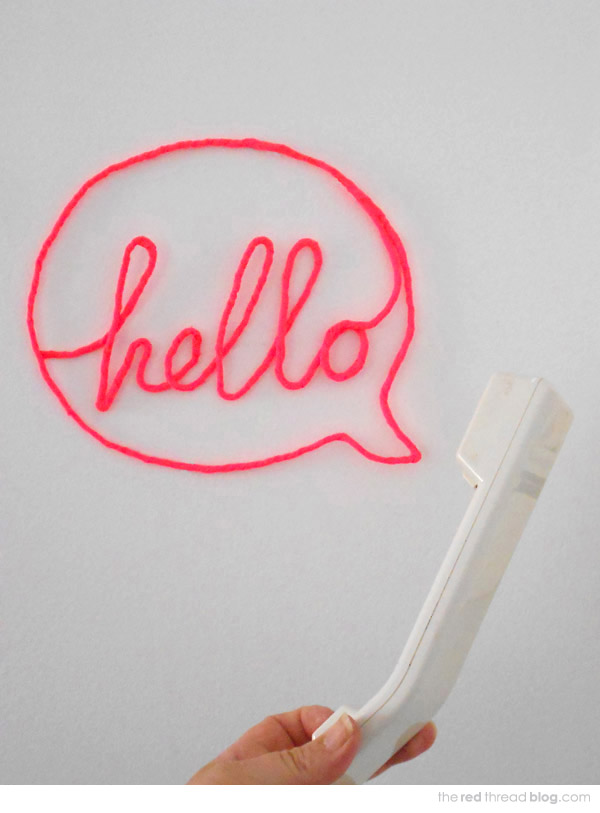 Click through to Crafttuts+ for the full wire wrapped word tutorial.