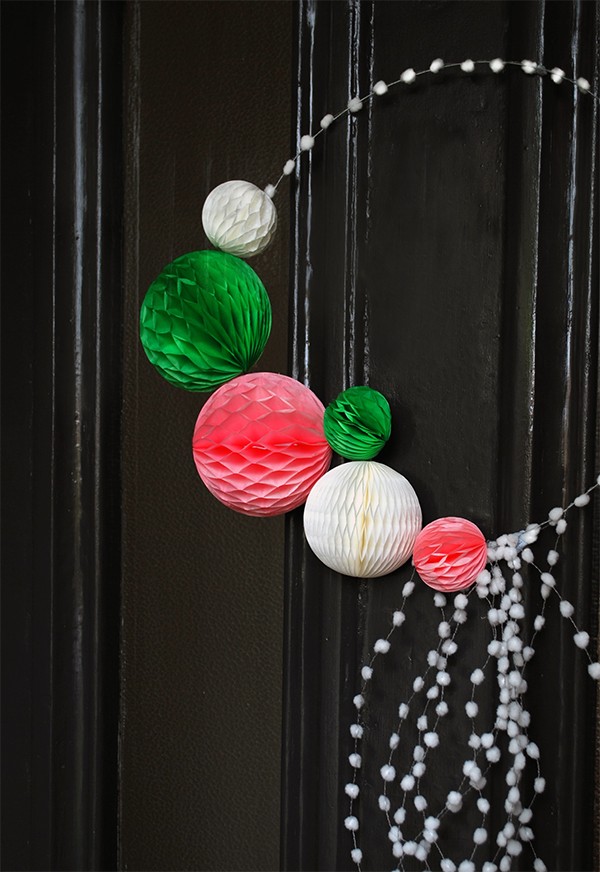 In a hurry to add some Christmas cheer to your front door? Are you time poor? Not particularly crafty? You're going to love this Christmas wreath tutorial!
This bright contemporary wreath is easy and fast to make and it's a lovely non-traditional welcome for festive season visitors.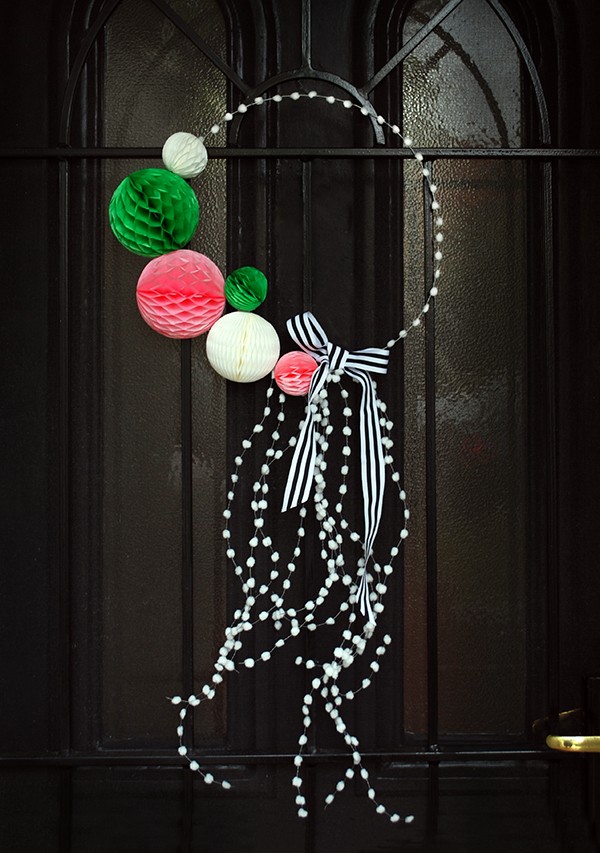 Materials
IKEA Visionar paper honeycomb balls in pink and green, and white. I didn't use all the colours in the 2 packs, so save them for another project!
Wire ring – 30cm diameter
Inky Co white wire pom pom trim
Cardboard scraps
Masking tape
Ribbon – I used a handsome grosgrain stripe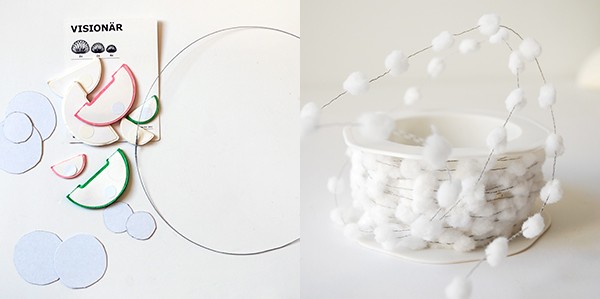 Let's get started
1. Make cardboard circles by tracing around the rim of a glass that is slightly small then the paper honeycomb balls. Cut the circles out. Open the balls out and attach the cardboard to the sticky back of the balls.
2. Wind the pom pom trim around the wire circle. The trim is on a thin piece of wire, so it's easy to bend and will stay in place.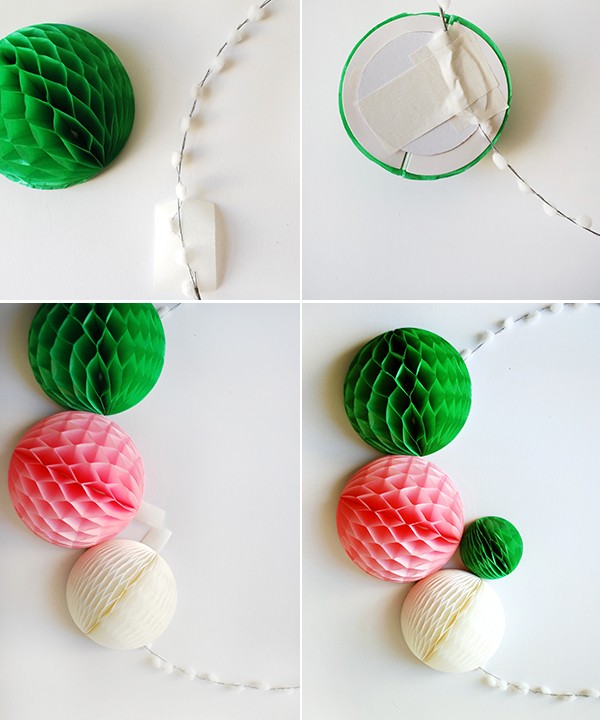 3. Attach the balls to the wire circle.
Place a piece of masking tape under the wire, then put the ball on top.
Flip it over and add another piece of tape. Make sure it's firmly attached.
Add the pink and white balls. Position them so that the honeycomb folds of each ball are pointing in different directions.
Now add the small paper honeycomb balls. Add masking tape as shown in the pic above (bottom left), by securing it under the larger honeycomb balls and leaving a piece out for the smaller honeycomb balls.
4. Cut various lengths of the wire pom pom trim, from about 80cm to one metre long. Fold them roughly – but not exactly – in half, so the ends are different lengths.
5. Fold the lengths of pom-pom trim over the wire circle and allow the ends hang down. T
6. Now add a length of ribbon in a co-ordinating colour and tie it in a bow around the wire circle.
7. That's it – you're done! One pretty Christmas wreath ready to hang on your front door.
Looking for more DIY craft projects? Click through to have a look at my other DIY Christmas craft tutorials.
If you make anything from my tutorials, make sure you tag me on Instagram @we_are_scout_lisa and use the hashtag #WeAreScoutCraft. I love seeing your creations!
Save
Save