Working from her studio in Mt Eliza on Victoria's Mornington Peninsula, artist Karen Morton enjoys being able to create in a beautiful and inspiring location while still being close to the city. Her compact studio – which she says is occasionally teetering on chaos – overlooks the Moorooduc Plains and in the morning she watches the sun rise through a large window at the end of the space. Sounds pretty perfect to me!
I featured Karen's Constellation range of ceramics a couple of years ago and recently chatted to her about her beautiful, moody new collection and how her art practice and ceramics have evolved since then.
"The Constellation Range was a bit of a turning point for me as it's when I picked up a paint brush again. Whilst creating The Eclipse Platter,  I suddenly remembered my love of painting and since that range the painted component of my ceramics has increased. I feel this gives them an even more unique quality as I don't work to a template or with decals, each piece is painted from scratch with the original there as a reference point," said Karen.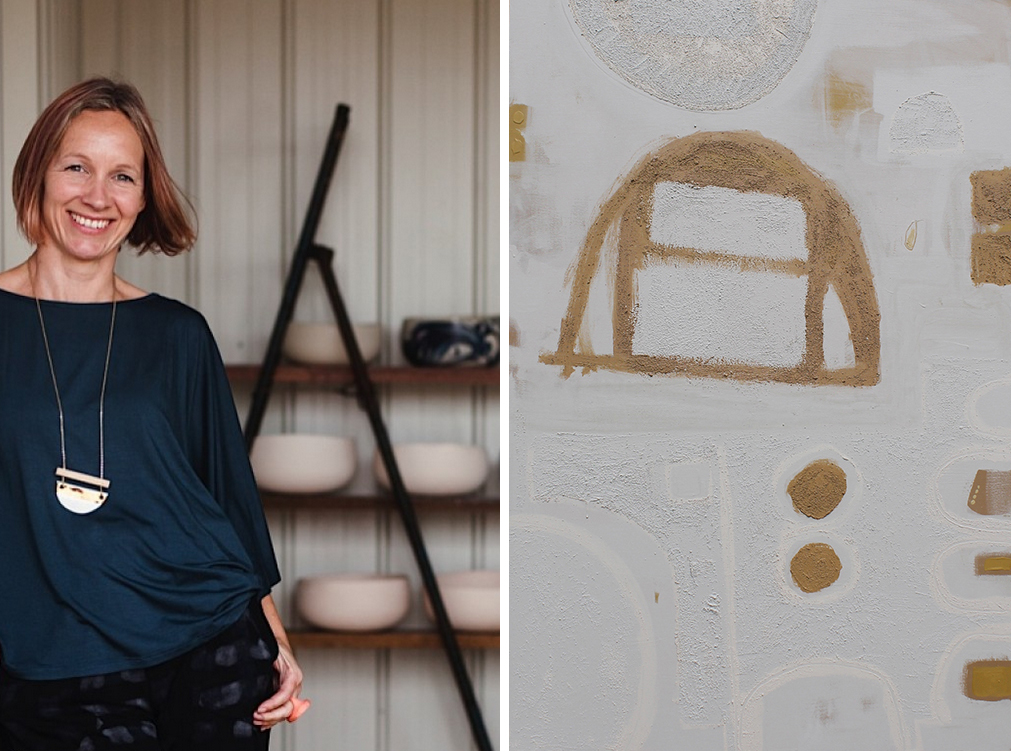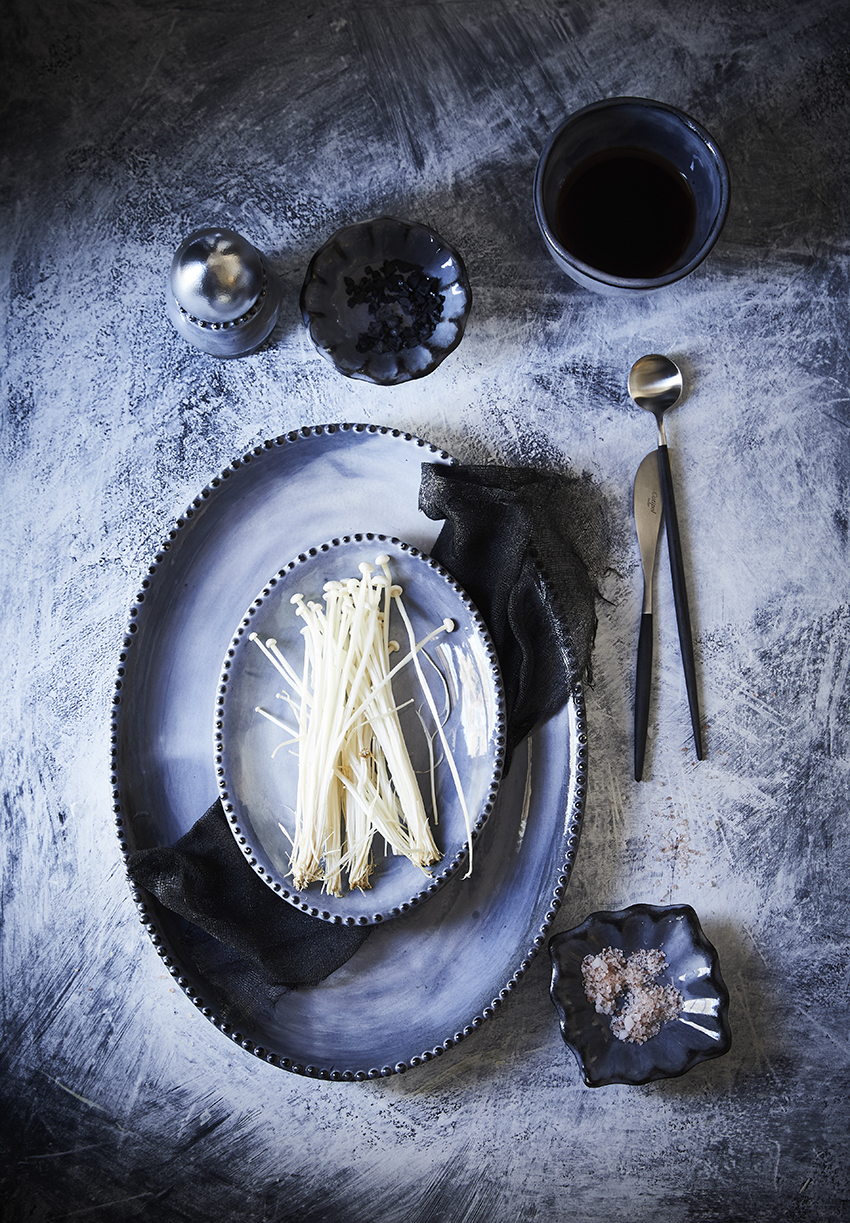 Was there a specific inspiration behind your latest ceramics range?
In January I travelled to Paris for 4 days and met with my sister who is a food stylist. We were on a mission to walk every inch of Paris and to foster an appreciation of each other's craft. We could not have squeezed anything more into those 4 days, sometimes walking the streets of Paris at 3am. It is these walks that inspired the range. The dimly lit bridge arches, the occasional falling snow, the over flooding Seine are all referenced in the Sister Stories painted pieces, whilst the architectural edges and moody evenings are referenced in the Sister Stories plates.
How do you hope people will use your ceramics?
I hate to think of my pieces in a cupboard gathering dust! They are definitely made to be used – everyday. They are made of stoneware clay which means they are strong and resilient, they can be put in the dishwasher, microwave and you can even cook a soufflé in them if you like! I love the idea of my pieces creating memories. I remember as a child having The Blue Willow ceramics in my family home. Every time I see one now I think of the lovely occasions we shared food together. Recently someone tagged me in a photo of her kids eating pancakes for breakfast and I was really touched by it.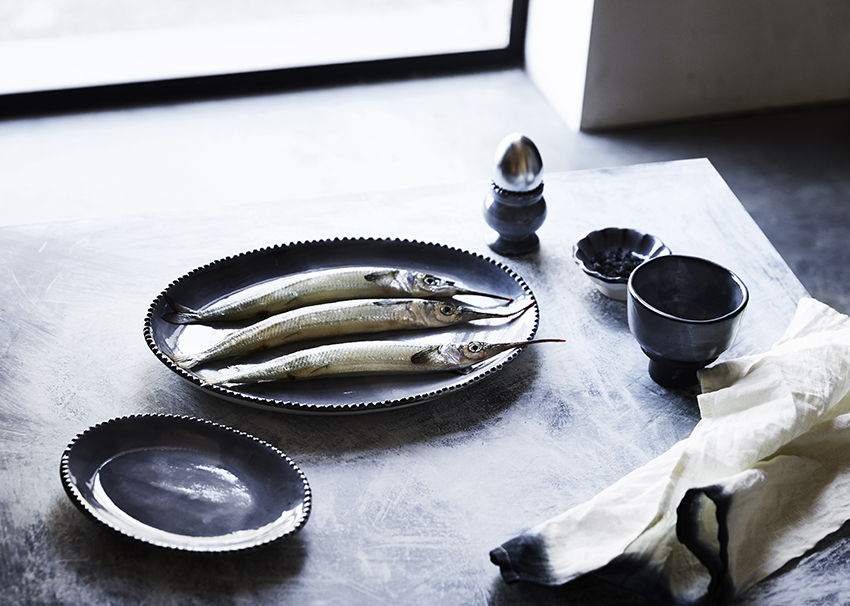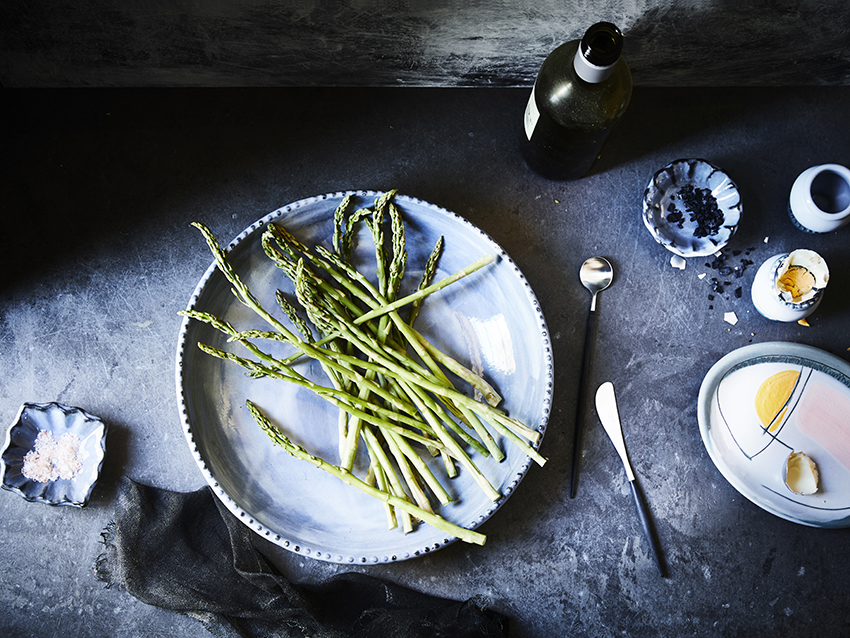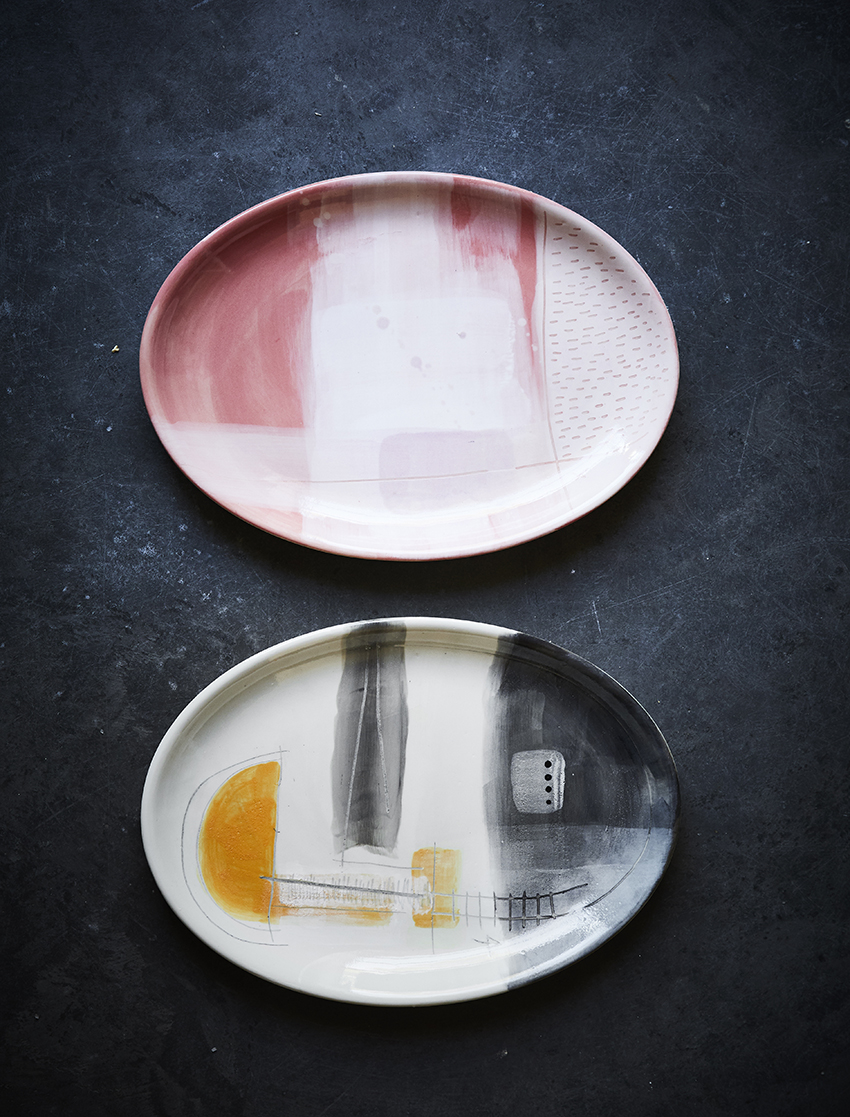 Have you always painted?
I actually studied painting at University, along with ceramics. I painted for many years after leaving university and had several Artist in Residence positions. When I got pregnant I suffered from severe Morning Sickness and my sense of smell was very acute. A wise person told me that I had to give up everything that I loved that had a strong smell… so I did! The paintbrushes and favourite perfume got put away into a cupboard! I needed a new creative outlet because I had to give up the painting,  and that's when I picked up a ball of clay again! It was perfect as it was natural and odour free.
I feel like I'm still finding my feet with my painting. I'm so excited with the way the pieces have been received so far and at present there is a waiting list. I don't want to do reproductions – they are all original works. I'm working towards a show in September which is really exciting!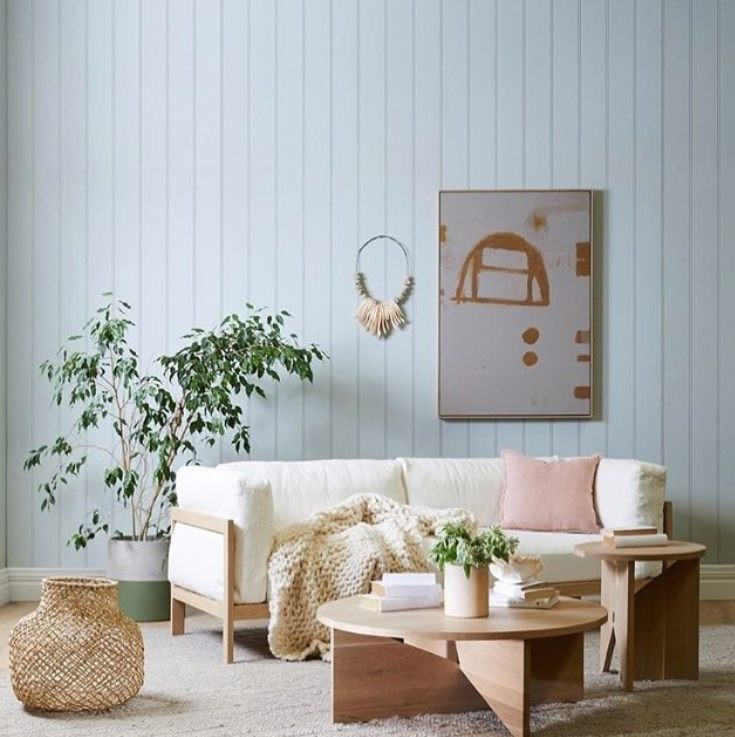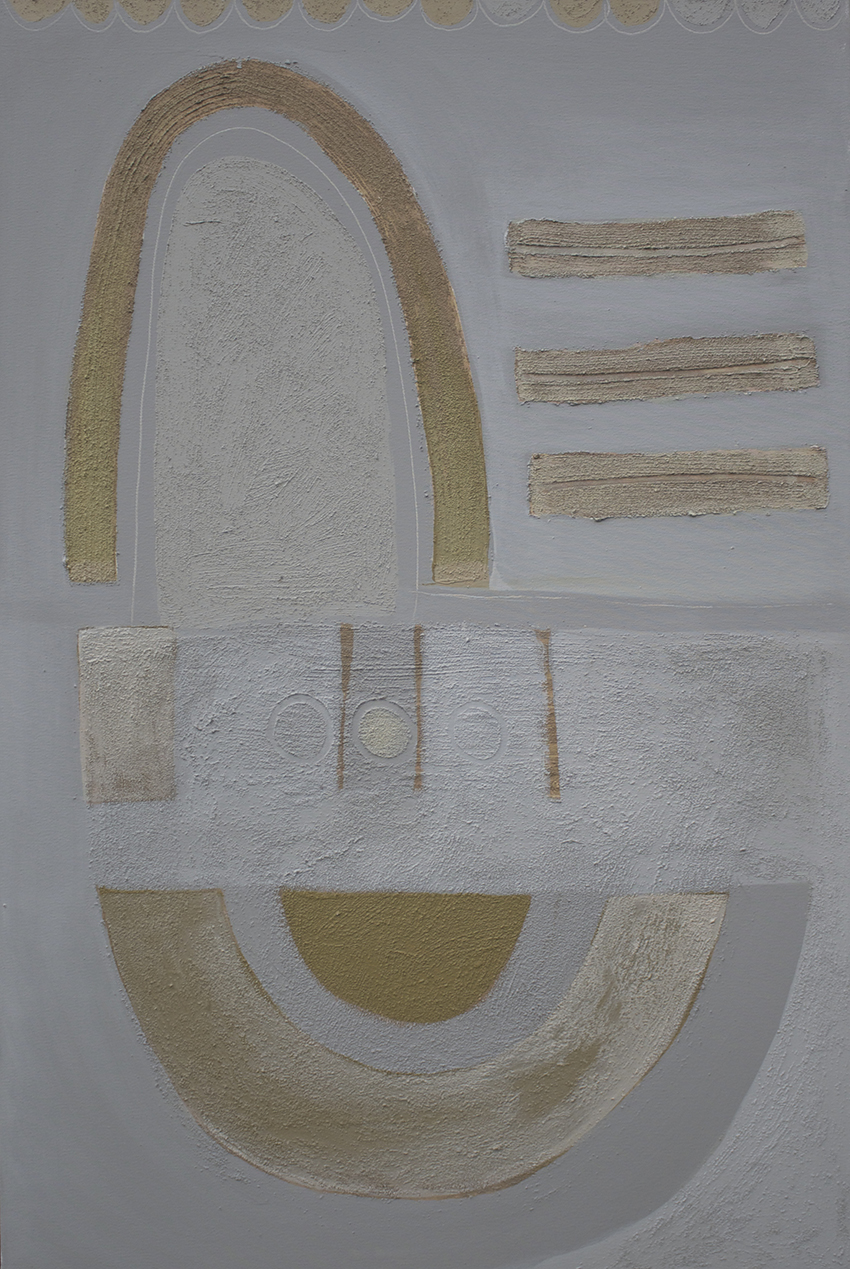 Have you faced any challenges with your painting?
I was recently commissioned by Globe West to do a series of pieces to complemented their new range Volume 2. The brief was very open whilst the palette was very defined, a palette that I would not usually work with. This really pushed me out of my comfort zone. The pieces, whilst in a palette I would never work with, still feel like me. I really love these pieces – the colours and the textures – and I'm so grateful to Globe West for taking a chance on me. I'm not a known artist in the painting field and I've just started a separate Instagram account for my painting. My kids are very entertained that I have less followers than they do at present!  I feel my paintings are like visual diaries, and whilst they are abstract they still have so much to say. The texture in the Globe West pieces comes from sand I collected from the Nullabor Desert. I love the idea of my past travels or experiences being captured in a piece; be it in a ceramics piece or in a painting.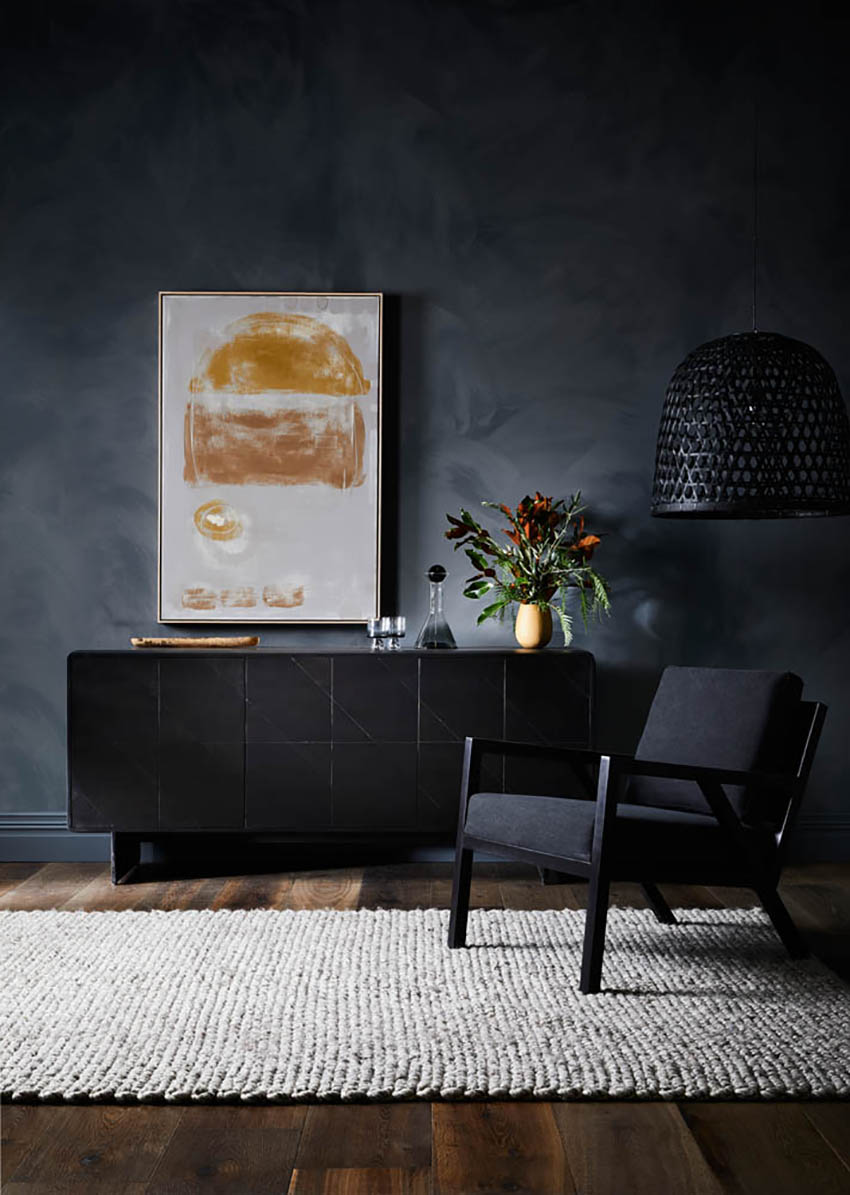 All photos courtesy of Karen Morton. Images of ceramics styled by Julia Green and Karen Morton. Photography by Armelle Habib.
What lessons have you learnt in your 6 years of business?
At the start I tried to do everything myself, wear every hat both at home and at work. I think the biggest lesson I've learned is that you simply can't do everything yourself and you have to identify your strengths and weaknesses. I am lucky that I have been able to surround myself with a team that supports me and my practice and encourages me every step of the way. I also think it's important to stay positive and true to yourself and to your core values.
Where can we find your ceramics and art?
My ceramics and art are for sale on the Greenhouse Interiors website. Stockists who share a similar ethos to us are carefully selected – you can find a list or our stockists on my website.
Connect with Karen on Instagram @karenmortonartist and @kazmortonceramics