I'm so thrilled to be writing this post and sharing a fantastic collaboration between Australian artists Inaluxe and American luxury specialty department store Neiman Marcus. I may have even squealed a little when I found out about it!
Working from their home studio in rural Victoria, Kristina Sostarko and Jason Odd have been creating Inaluxe's recognisable art for almost 10 years. It's a little bit mid-century, a little bit naive, and very much their own. It's so great to see them making big waves in a very big pond. Model Alek Wek wearing a custom made Inaluxe dress? Yes. Inaluxe illustrations on the covers of the Neiman Marcus Holiday and Christmas books? Yes! A whole range of exclusive Neiman Marcus Christmas products featuring Inaluxe art? Hell yes!
It's a long way from the Victorian countryside to luxury retail in the U.S. – I asked Kristina to share some insight into the Inaluxe for Neiman Marcus collaboration.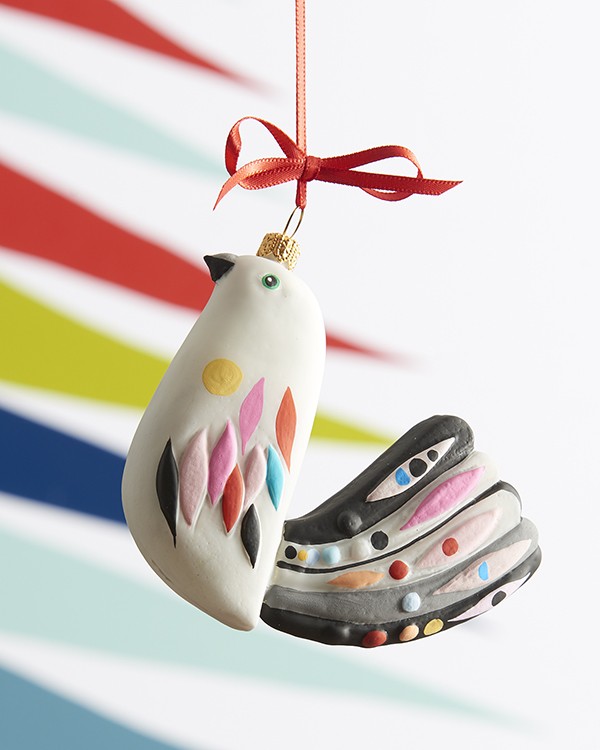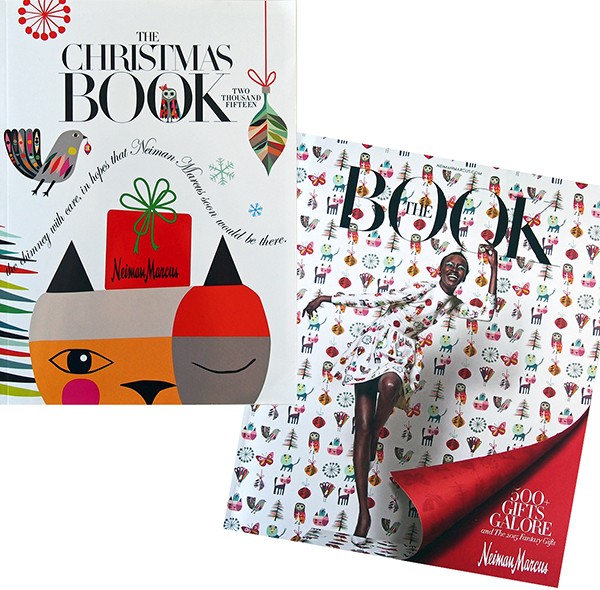 How did the collaboration with Neiman Marcus come about?
We received an amazing email from Georgia Christensen (Vice President of Brand Creative at Neiman Marcus) in December 2014 who said:   "When recently walking past the office of one of my young designers, I stopped dead in my tracks when I saw some of your work pinned to her board – it's marvelous!" and this is where it all began.
Georgia spoke of the long standing tradition of the Neiman Marcus Christmas, and Holiday Book that come out every year, and wanted to know if we would like to be their featured artists for 2015.  Of course Jason and I said YES!  We were over the moon at the prospect of working on such an incredible collaboration.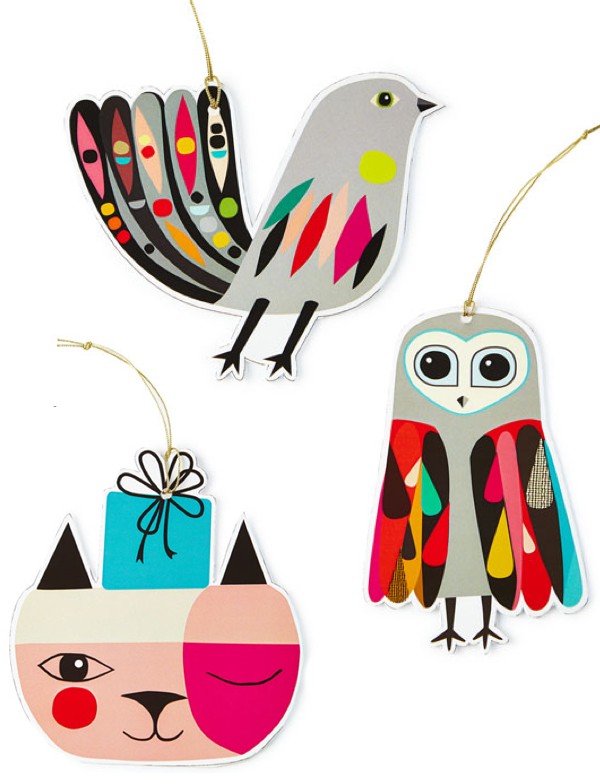 What was the process and how long did it take?
As our initial contact was just before Christmas of 2014, everyone was pretty flat out, so the project was put on hold until we all got back from the holidays in January.  From that point on the process was really quick, and super intensive.  We exchanged emails, followed by conference calls, initial design drafts and ideas, with the collaboration being completed in approximately a month.
Jason and I worked on leaf and botanical motifs, birds, butterflies, lions, tigers, and cats.  The designs were specifically for the Christmas Book, The Holiday Book, and popcorn and cookie tins.  Traditionally these are the products that Neiman Marcus bring out every year as part of their Holiday Season Gifts.
While there was some initial discussion about expanding the designs onto other products for the Holiday Collection, we were not sure whether these would be produced at that early stage.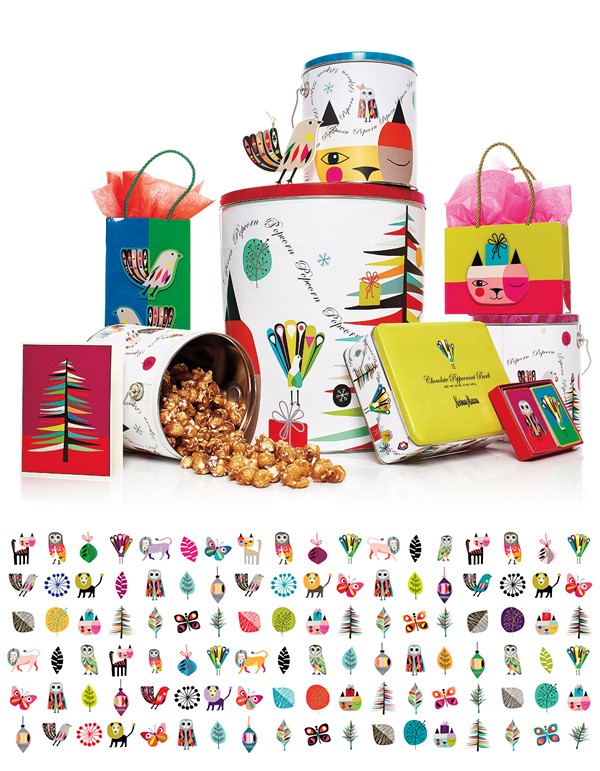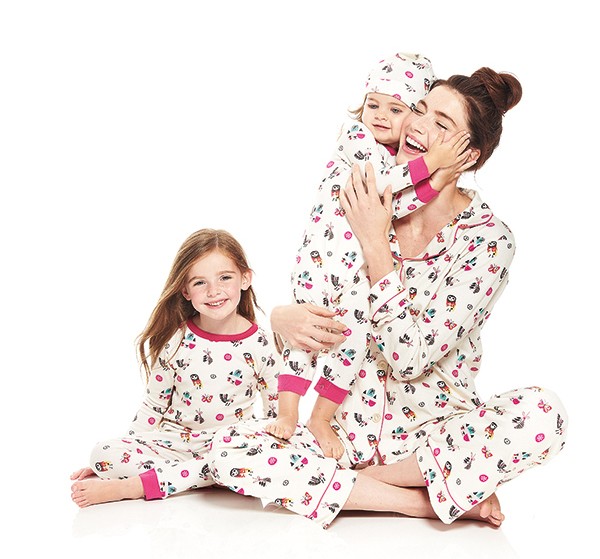 Your art is on everything from pyjamas to food packaging in the Neiman Marcus Collection! Can you tell us about the product range?
The product range is part of the Neiman Marcus Christmas Fantasy Gifts Collection for 2015, and created as limited edition items for that year. In earlier discussion, Georgia was super excited about the possibility of extending our designs from the Book covers, so when we saw the proposed range a few months later, we were amazed at how huge, and adorable it all was.  Perhaps the most gratifying aspect of this range is that it's tied in with "The Heart of Neiman Marcus Foundation" whose role is to help bring enriching arts experiences to youth… because art changes lives.  It's also fun to see Inaluxe alongside Iris Apfel (you must check out the Iris Apfel trunk!) and Keanu Reeves, in the Fantasy Collection. So much to love about this project.
The range centres around the Holiday Season, with popcorn, coffee, cookie jars, as well as Christmas ornaments, and festive homewares.  There are also pyjamas! Which are pretty amazing.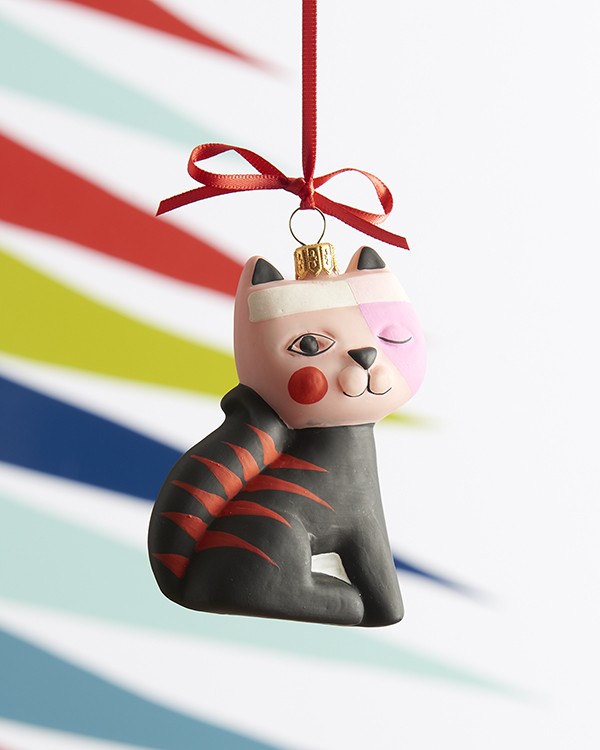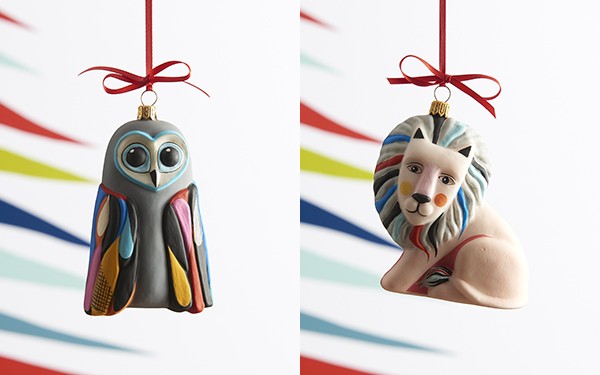 What's your favourite item?
Jason's favourite is the Owl Cookie Jar, and I think the Christmas ornaments are my favourite.
I love the cover of the Holiday Book with supermodel Alek Wek wearing a dress made from our designs. That really blows my socks off!  I think this is my favourite because of the people involved in bringing this one cover all together.  The printing of the fabric, designing, and sewing of the dress, the stylists, set designers, lighting, photography, and so on… it really makes us feel amazing, as the collaborative process is such a huge part of the joy in this.
There is nothing quite like working with people who love your work, and create something you look at and think "wow, that is AWESOME!" Alek Wek is an incredible person, and we both have a great deal of admiration for her.  The photography by Walter Chin is stunning.  It's been the biggest thrill for me.
The owl cookie jars are amazing! Did you get one to keep?
Yes! (Excited hands from Jason in the distance.)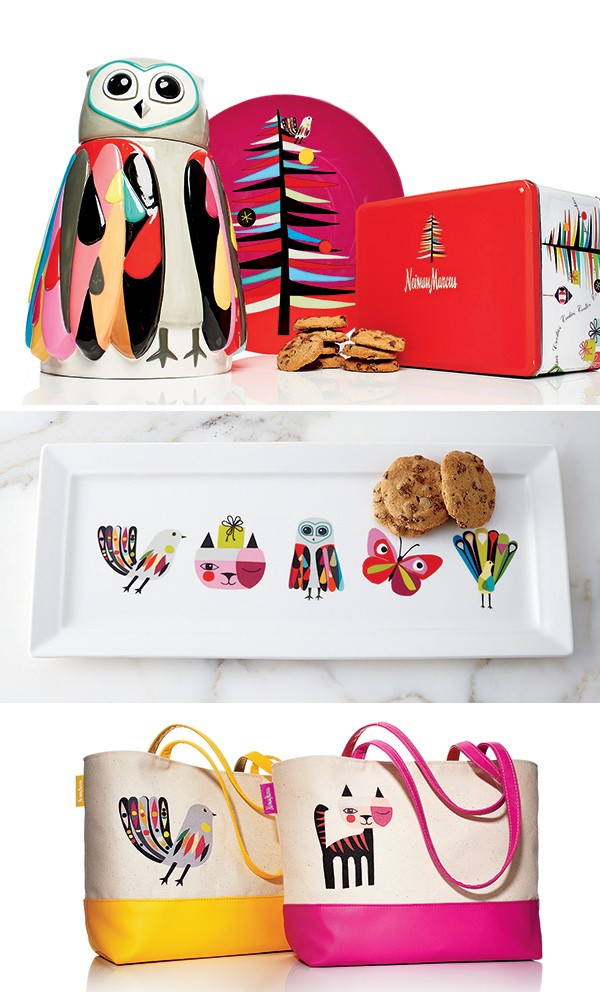 What did you enjoy most about the collaborative process?
We loved all of it.  Georgia Christensen and Tobyn Bryans were amazing to work with.  Their enthusiasm and passion for the project really helped get us through a massive workload in such a small window of time.
Working on such a big collaboration has been invaluable to us as artists in practical terms.  Every time we work on a project with someone, we learn from it, and develop skills and experience we previously didn't have.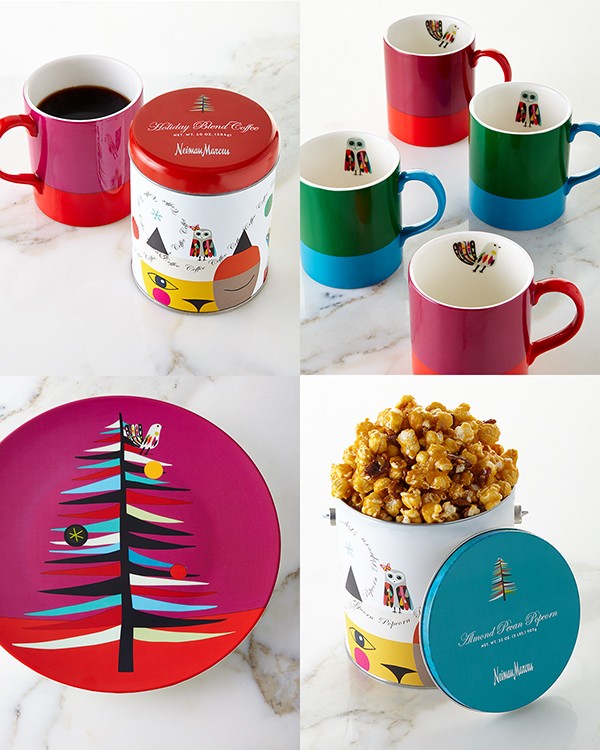 What would be your dream collaboration?
That's a tough one. I think Jason and I would love to do a large public works project — an inaluxe sculpture park in Central Park, New York?!, in Australia, or Europe –  so many destinations, so many possibilities.
We're both tactile, and love nature, so having our designs translated into three dimensional form that people can crawl around in, lie on, sit on, and jump over is the ultimate dream.  There's something about bringing art, nature and people together.  They belong. It's a perfect union.
What's next for Inaluxe?
We have a lot planned but we're also in the early stages of a new studio design and build, as well as increasing the flow of our tiny little (but cute) one bedroom place.  Things are cramped and crowded at the moment, but those dreams of sculpture, are part of some new exciting projects we want to see realised.
For now, we'll keep working away as we do — as long as we love it and there's passion and drive, we keep poking at it.  So many ideas, if only the hands worked as fast as the brain!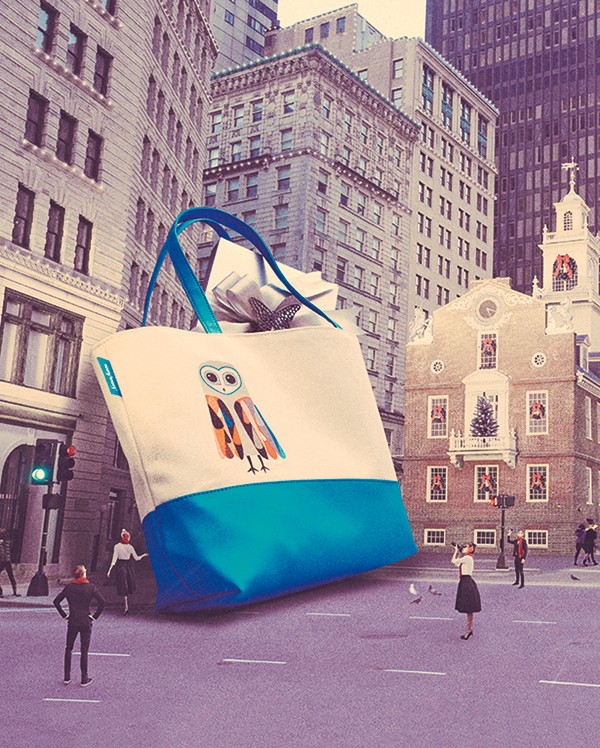 All photos courtesy of Inaluxe / Neiman Marcus.