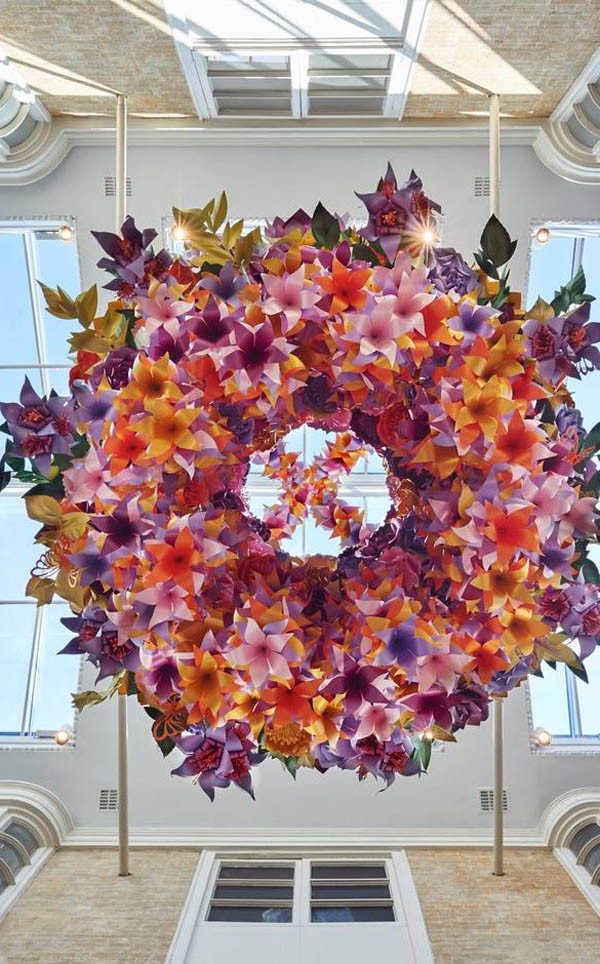 London's Burlington Arcade has just got all the more beautiful, bursting into enormous blossom with two incredible paper flower chandeliers.
The brainchild and craftmanship of Zoe Bradley, the incredible installation was unveiled last week, and consists of a total of 1860 handcrafted flowers with 9676 petals and 2100 leaves. The brightly-coloured chandeliers are nothing short of spectacular, both in terms of scale and detail.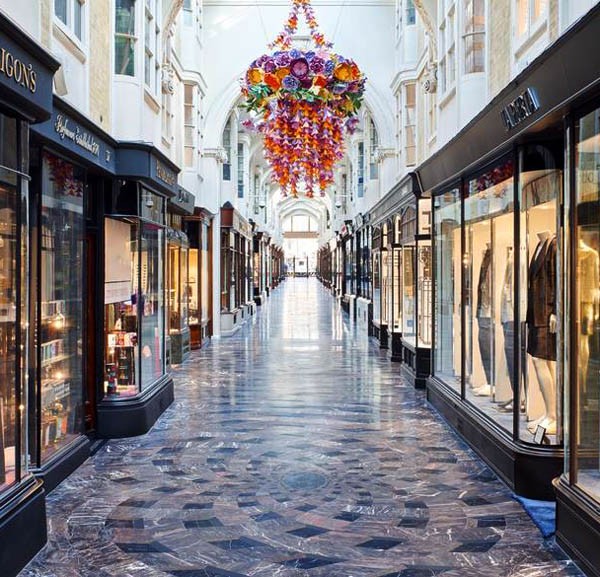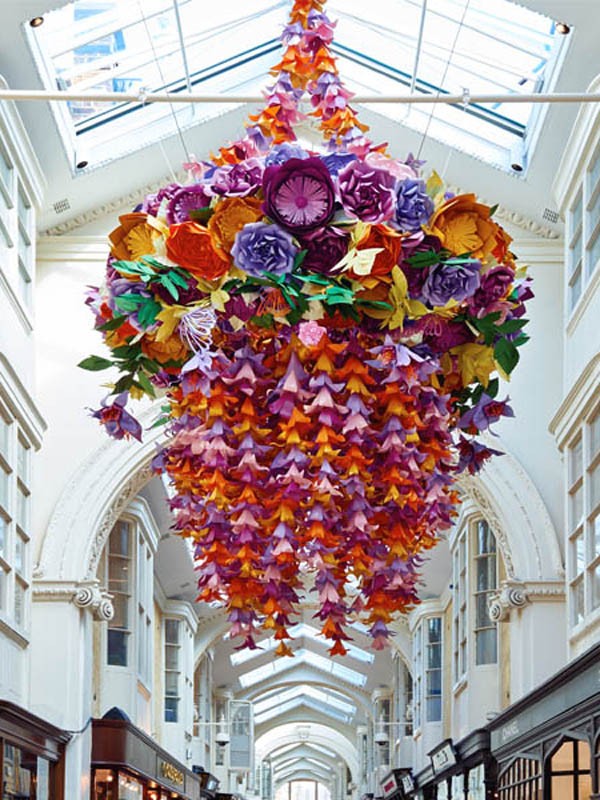 The drama of Zoe's paper art comes from the fusion of sculpture, theatre and fashion. Zoe's background is in fashion design, having graduated with first class honours before working alongside Alexander McQueen.
Today her clients include Louis Vuitton, Missoni, Dior, Tiffany & Co, Christian Louboutin and major department stores around the globe. Zoe's roots in fashion design are evident in her manipulation of paper which includes folding, stitching, origami, and more recently, laser cutting.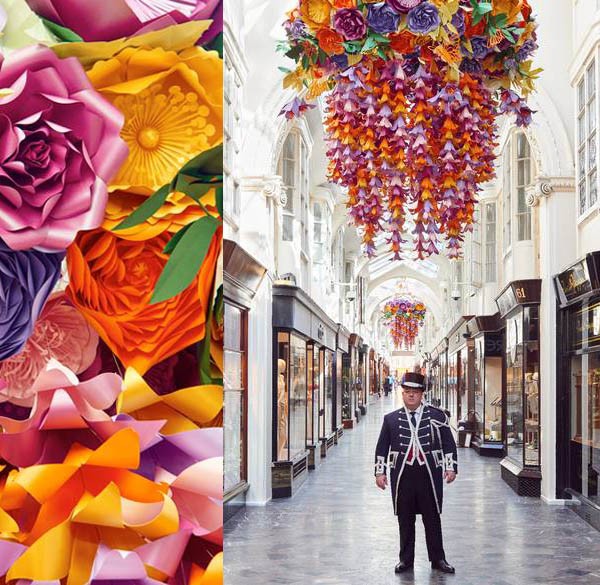 Designed to look like floating bouquets, the chandeliers will be hanging in the Burlington arcade until September. Following that they will be up for sale. So if you're looking for a statement art installation and you just happen to have very high ceilings…
Photos by Jamie McGregor Smith.