Traditional craftsmanship meets contemporary design in the most perfect union with Tom Pigeon's collection of posters and stationery. Simple graphic shapes, metallic foil and restrained colour palettes are the hallmark of this British designer's work. The screen-printed paper goods are hand-pulled using water-based inks and then foiled using traditional methods.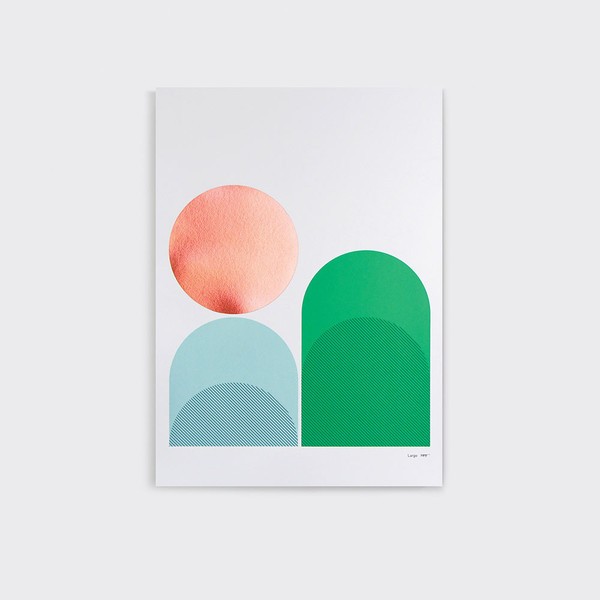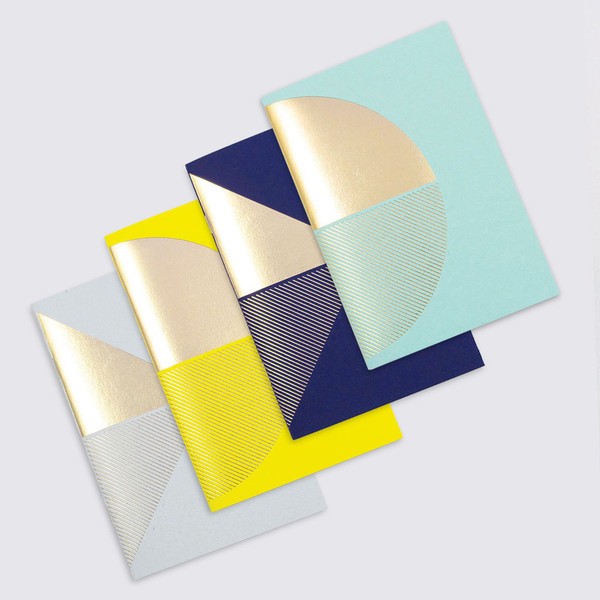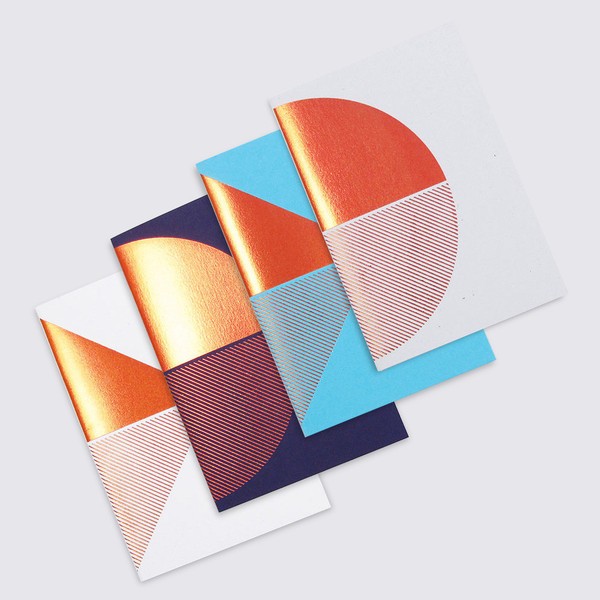 Pete and Kirsty Thomas are the founders and creative duo behind Tom Pigeon, a UK-based studio. They design and make a covetable collection of jewellery, prints, stationery and products – all available in their online shop.
Photography courtesy of Tom Pigeon.
Save