For anyone who has ever seen art they love but wondered how it will look in their own home (that's all of us, right?), there's a new augmented reality app that will show you the art on your own walls. No purchase – of art or the app – required. Greenhouse Interiors has developed this world's first 3D Augmented Reality Art app, enabling users to preview art in their home like never before.
Julia Green, the powerhouse behind Greenhouse Interiors is one of Australia's most published interior stylists, and together with her husband Adam Green, a former executive in professional services and IT, they have developed the GI Art app. The app allows you to preview over 500 original Australian artworks and prints from the Greenhouse Interiors online store and see them to scale from any angle in any room. Then change the frame colours and styles and play around with size options for prints. You can even move or restyle things in the room as you go and the art remains constant. Take a photo to share with someone, take the app to your office of friend's house and look at art in the different spaces.
"Art is not a one size fits all. Everyone has different tastes when it comes to style of art, formats and colour compositions – making it almost impossible to visualise art in your own home. After being an interior stylist for almost ten years now, we decided there had to be an easier way to preview and style art on your walls, but it had to be in 3D, to scale, extremely realistic and simple to use", says Julia Green.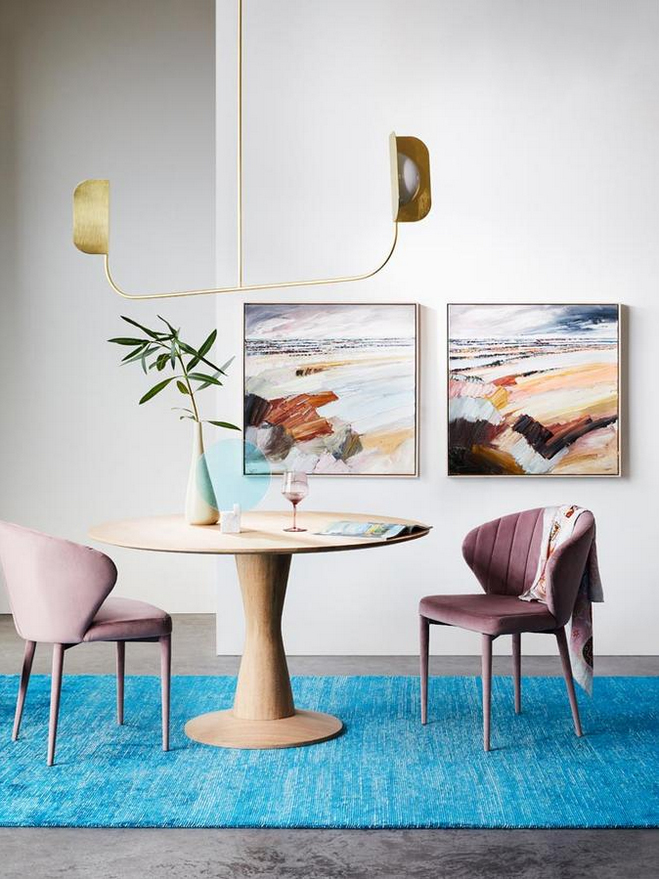 You can watch the video that walks you through the process, but basically you scan your room (sounds scary, but it's super fast and easy) then find a piece of art you like on the Greenhouse Interiors website and click on the 'View in AR' button. The art appears in your virtual room and you then scale it and change the frame, and then view it from all angles as if you are walking around the room. Genius!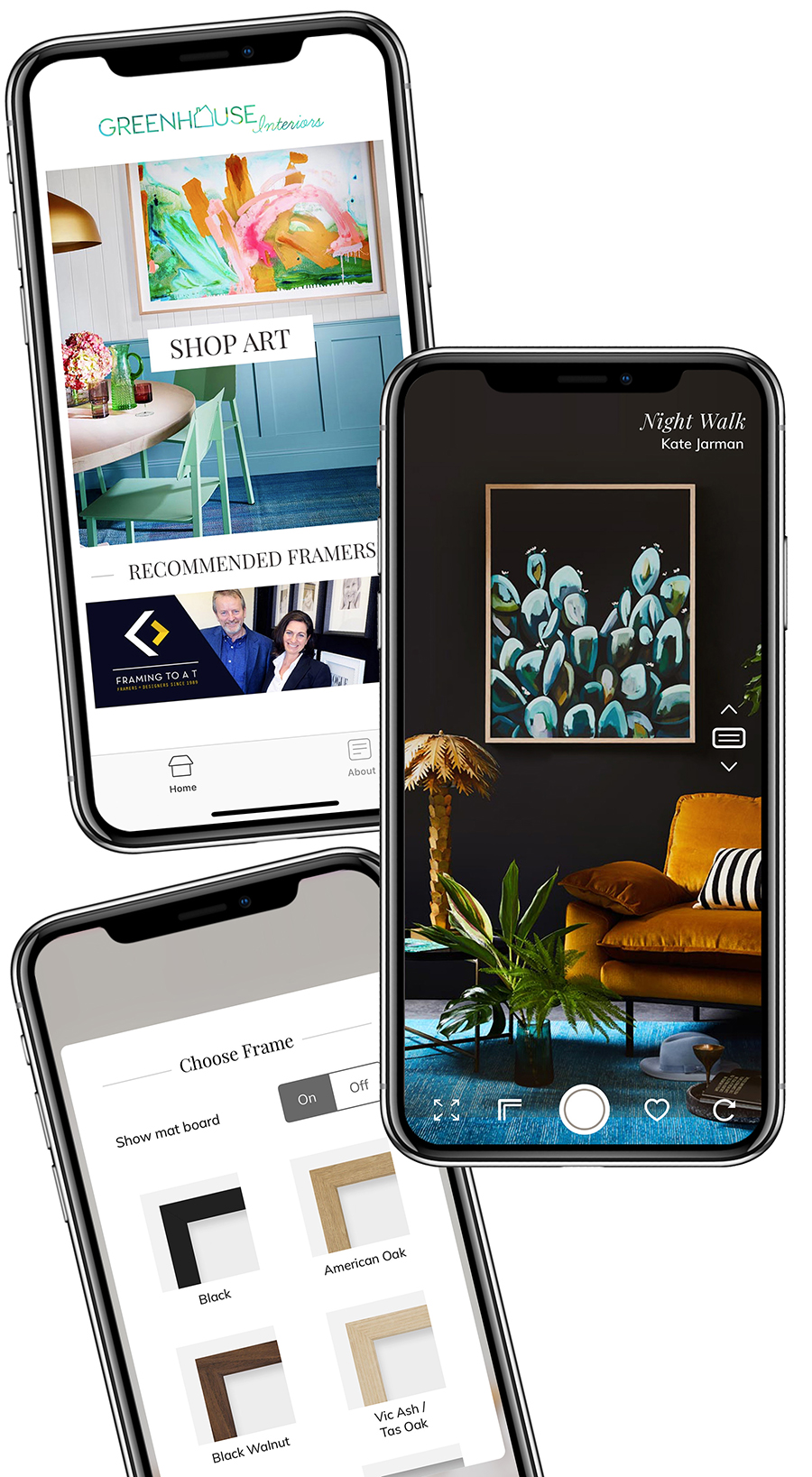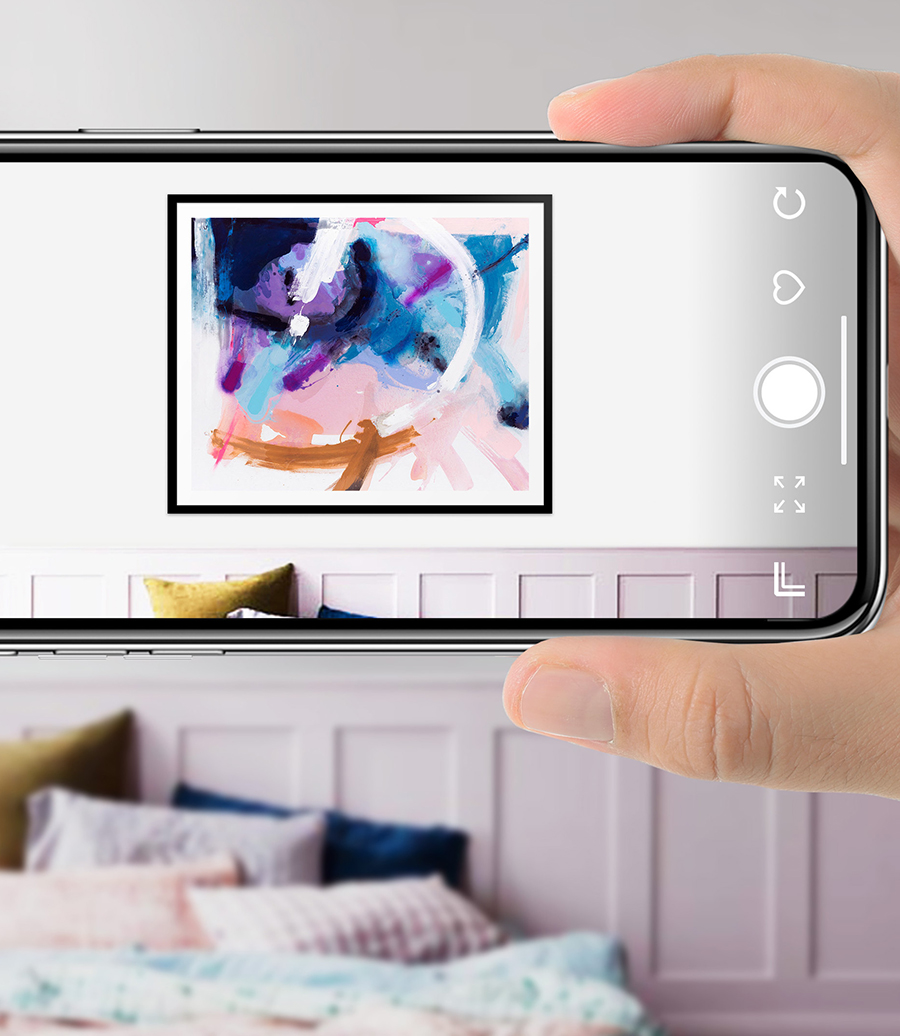 Julia has curated a wonderful selection of original Australian art and limited edition art prints, so there's a lot to choose from. Download the app for your Apple device and get some art on your walls!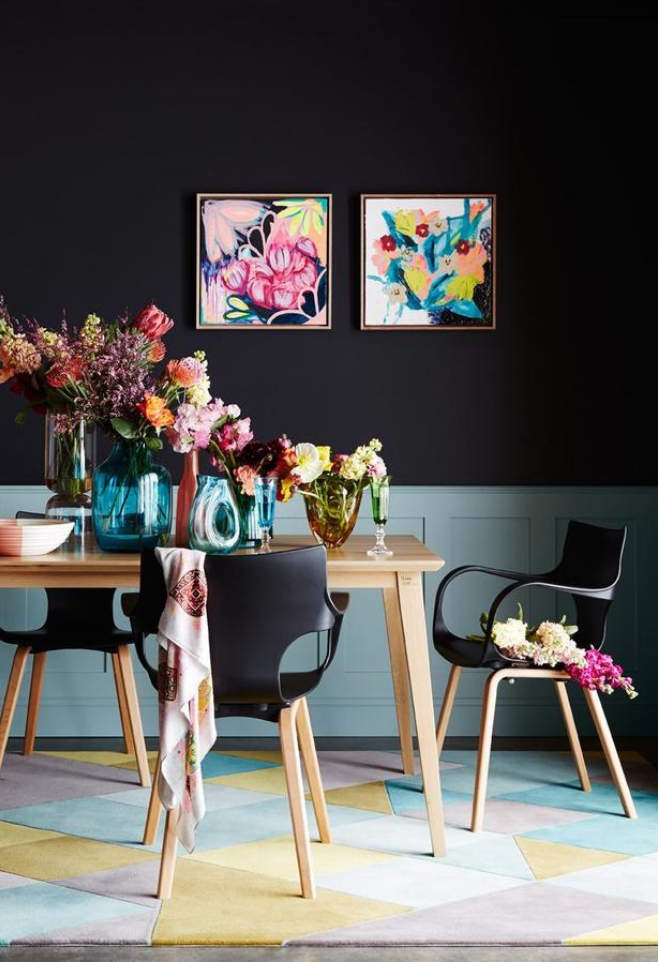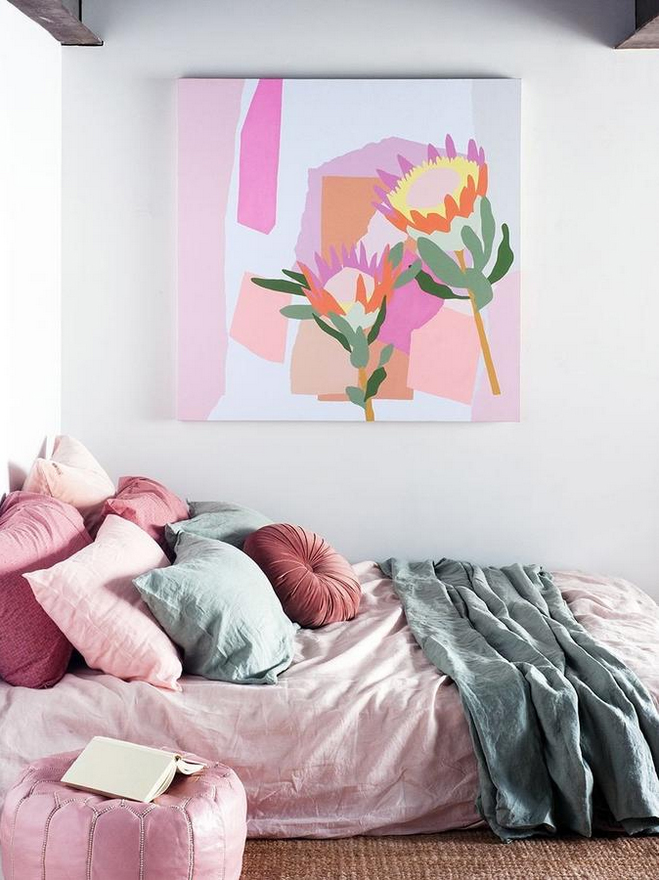 All images courtesy of Greenhouse Interiors.
I've featured a number of artists on We Are Scout whose work is available at Greenhouse Interiors. Click though to see the art of Fleur Woods, Lumiere Art + Co, Georgie Wilson, Brent Rosenberg, Ali McNabney Stephens, Kimmy Hogan, and Kaz Morton.