Follow the Sun is the new autumn/winter collection of art and textiles from Australian design collective Lumiere Art + Co. You may remember I shared the fabulous Lumiere Art + Co House – a unique holiday rental full of creative director Emma Cleine's bespoke textiles and art.
Always fun and colourful, the AW18 collection of prints and textiles features rich textures and layered patterns in trans-seasonal colours inspired by nature and the lush Australian coastal environment. Based on the concept of 'time' the collection retraces the lost days of summer, and heralds the beginning and shift of time and seasons. In addition to art and textiles – including cushions, quilts and table linen – the collection also features new Willow Weavings and skateboards flipped and painted to become artworks in themselves.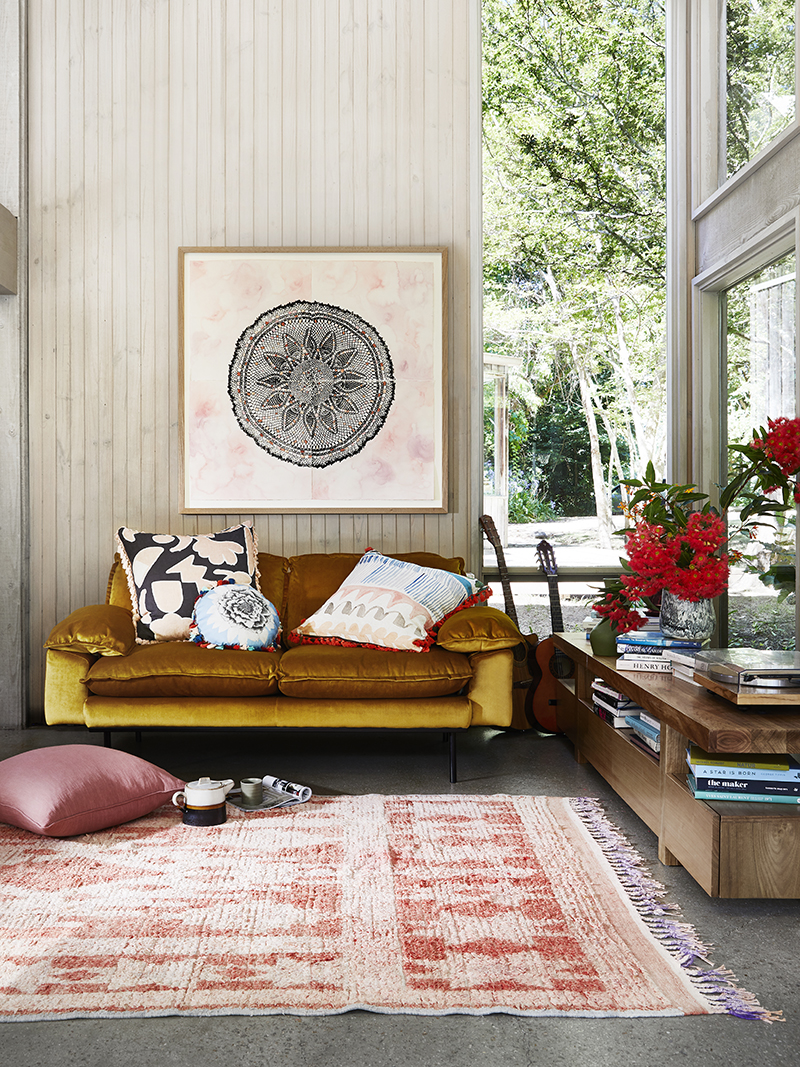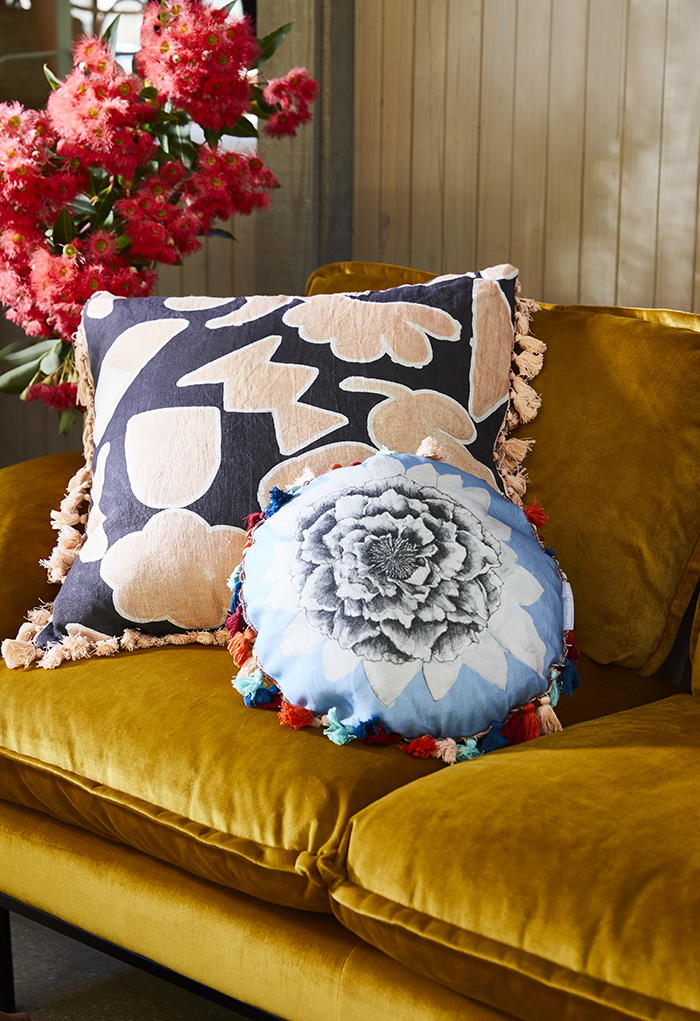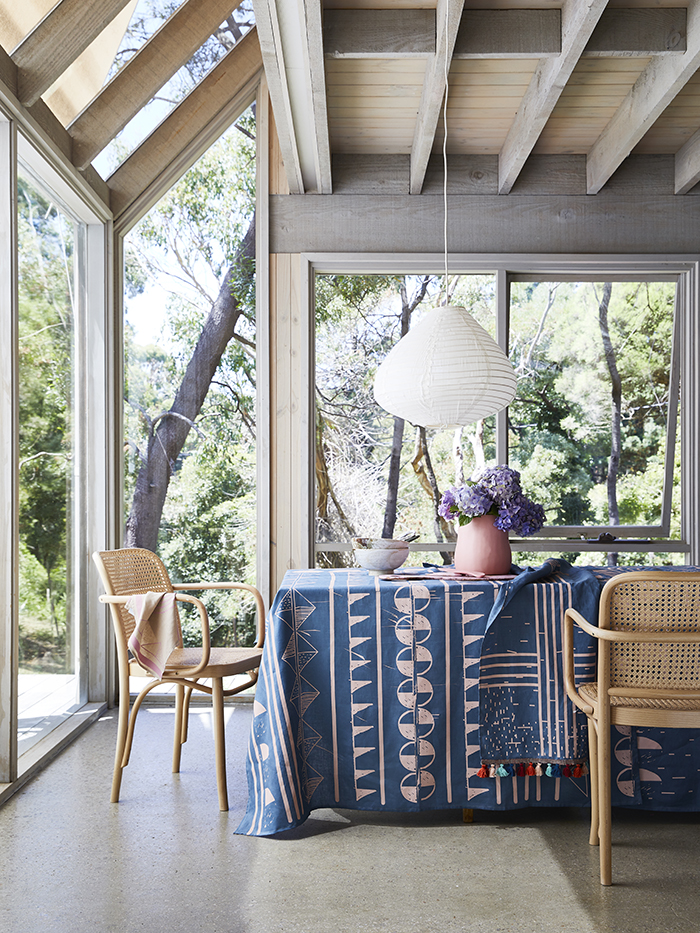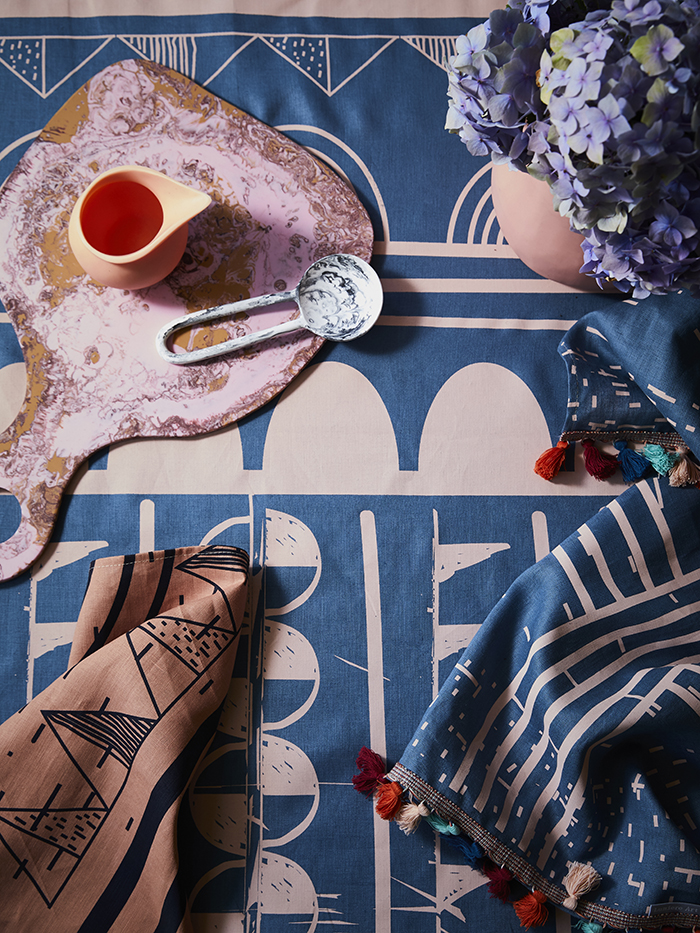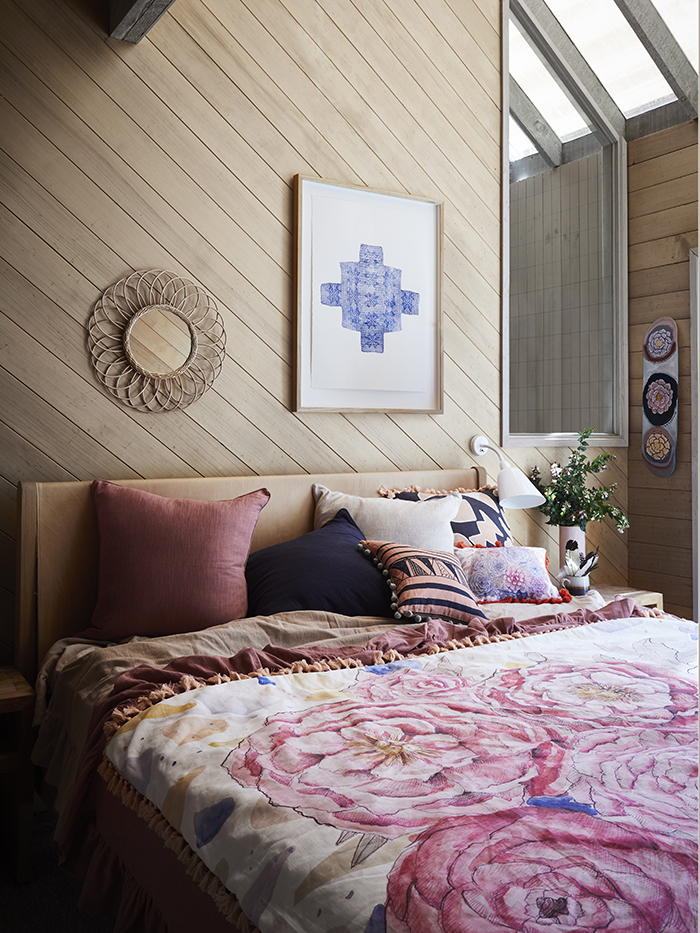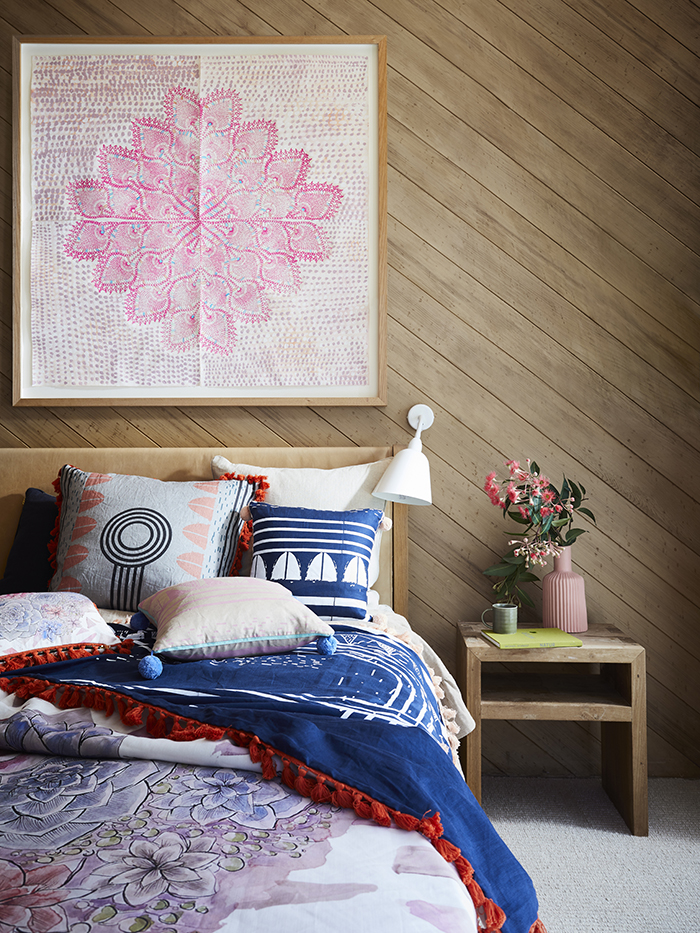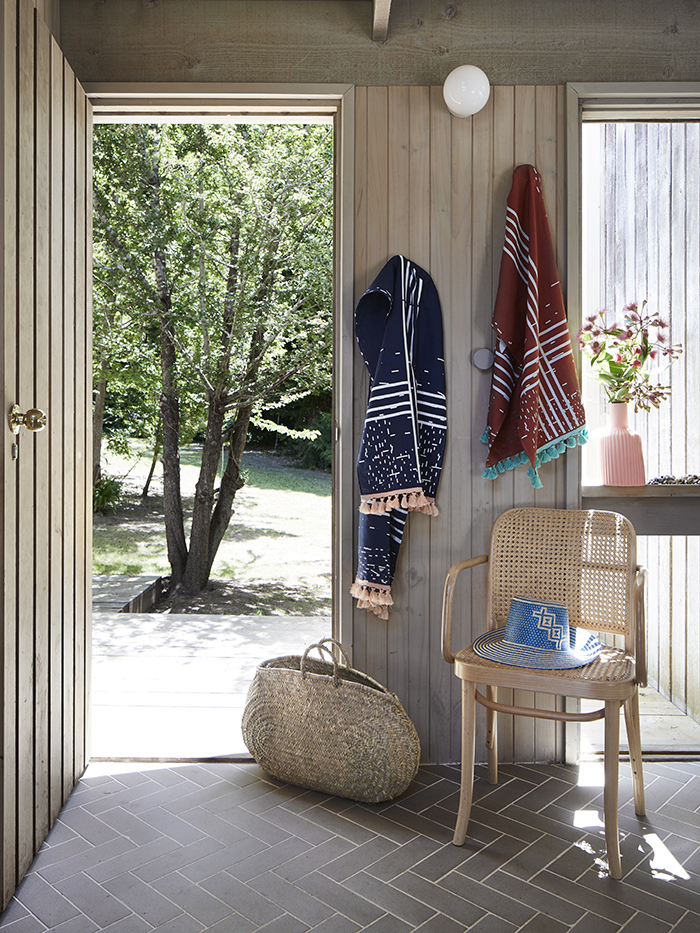 Follow the Sun is a mindful collection which is made entirely in Australia in, or close to, Lumiere's Melbourne studio. Environmental impact is a big consideration, with all materials being carefully selected from small manufacturers and artisans and the transit distance of items is thoughtfully considered. The collection is available now from Lumiere's website, and at select stockists.
You may also like to read my Space to Create interview with Lumiere's founder and creative director Emma Cleine. I spoke to her way back in 2013 about her creative process and got a peek into her home and studio. See the post on Emma here.