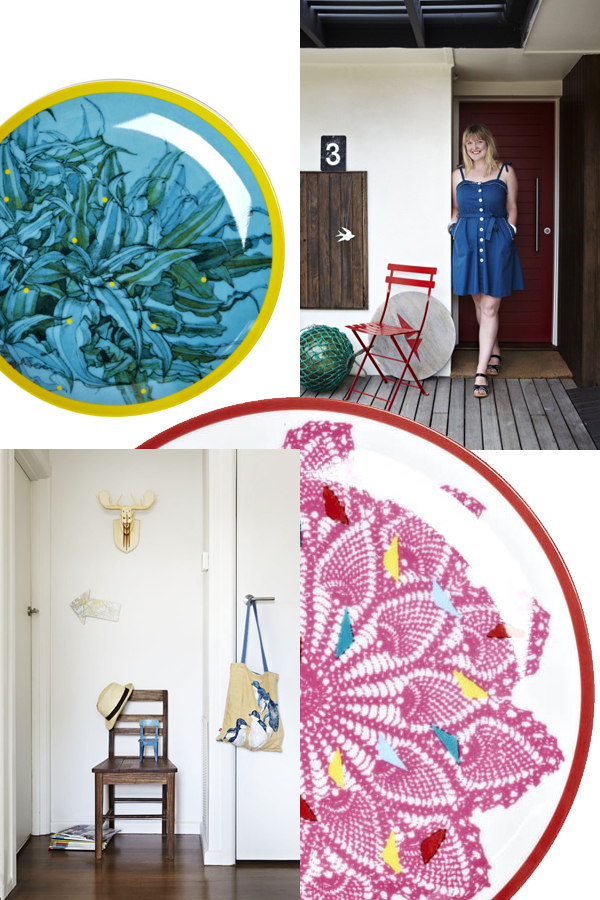 Another Wednesday, another Space to Create post. They come around quickly don't you think? This week we are taking a peek inside the absolutely beautiful home of Emma Cleine, the talented woman behind Lumiere Art + Co. With a background in fine arts Emma is making waves in here Australia with her beautiful art prints and stunning homewares. I love that two of the words in Emma's 'five words that describe yourself' are quiet and loud.
Meet Emma…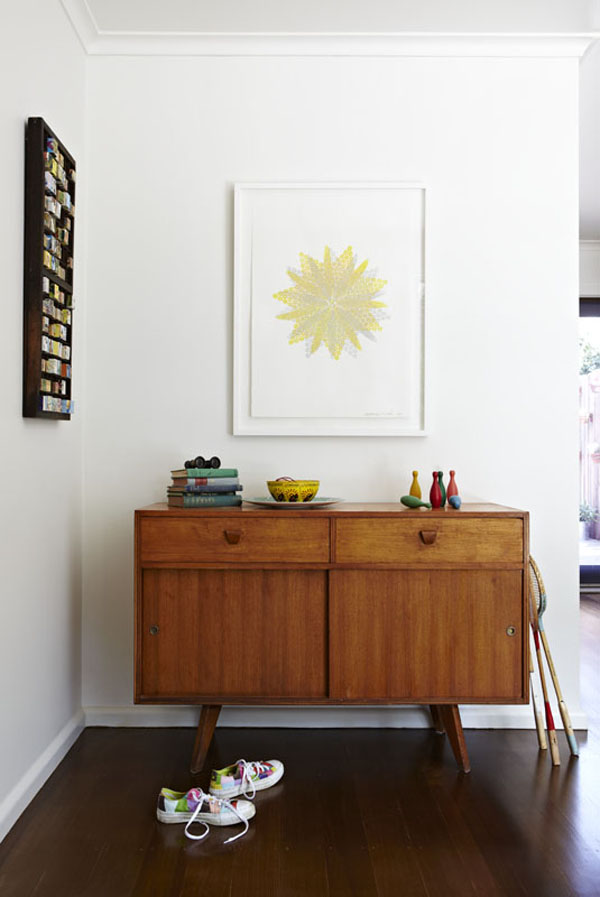 Where do you live?
I live in a 1960's white rendered brick house near the beach in Mount Eliza, about an hour from Melbourne's CBD. Living on the Mornington Peninsula is definitely a lifestyle. I grew up here and imagine I will always have some kind of link to the Morninton Peninsula. My husband is a carpenter and mostly works down the coast in Sorrento and Portsea. I have a little boy who is nearly 3 and a scruffy dog, Sid.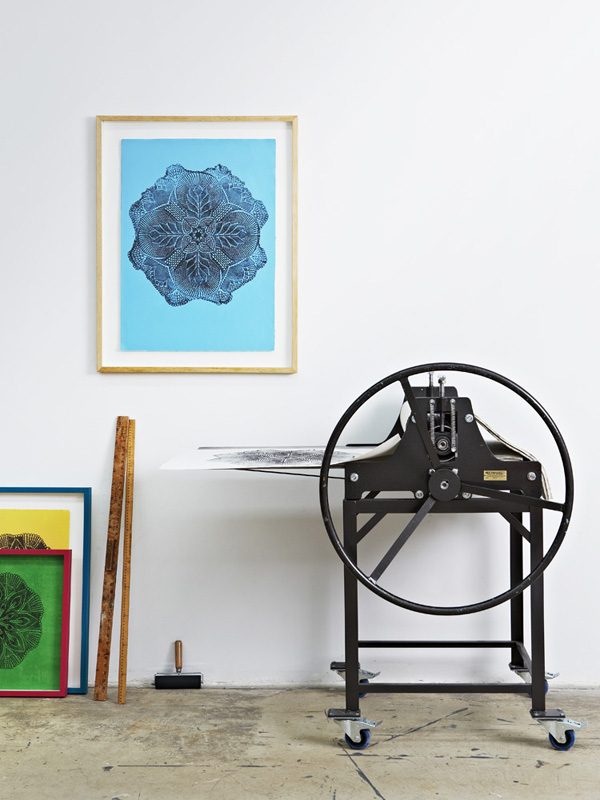 Where do you create?
I work in a large studio space on the Mornington Peninsula with fellow artist Karen Morton, the maker of Kaz and Tightology. A powerhouse of creative women!
When do you create? Is it a full time job?
Lumiere Art + Co is a full time job! I juggle making, accounts, emails and publicity with family life and of course always try and have time to create new works. It's a handful, however, I would not change a thing.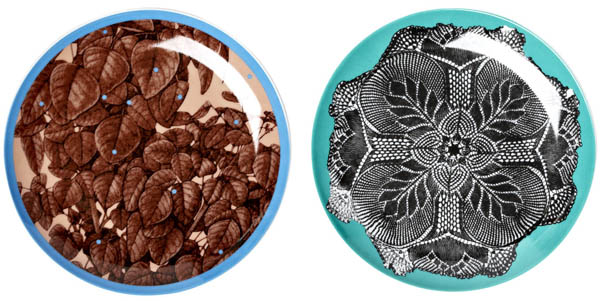 What path led you to this creative place?
I studied Fine Arts at University, majoring in Sculpture. During this time I tried my hand at Printmaking and Tapestry, both disciplines I thoroughly enjoyed. After Art School, I completed a Grad Dip Ed and taught art to Secondary School students for 10 years. This was a whirl of immersing myself amongst so many techniques and creative minds! Teaching my gorgeous students was incredible. I love young adults and inspiring them the same as I was when I went to school was a blessing.
Whilst on maternity leave I missed the art room so I started making my own work. I wanted to make for retailers instead of galleries so I could easily put things down, be paid as I made items, and purely make and design rather than agonise over concepts and meaning which I do when I make 'art'. One day I hope to again exhibit in a gallery context. Hopefully when I have a bit more time to stand back and take in what I'm doing and I've become a bit more established.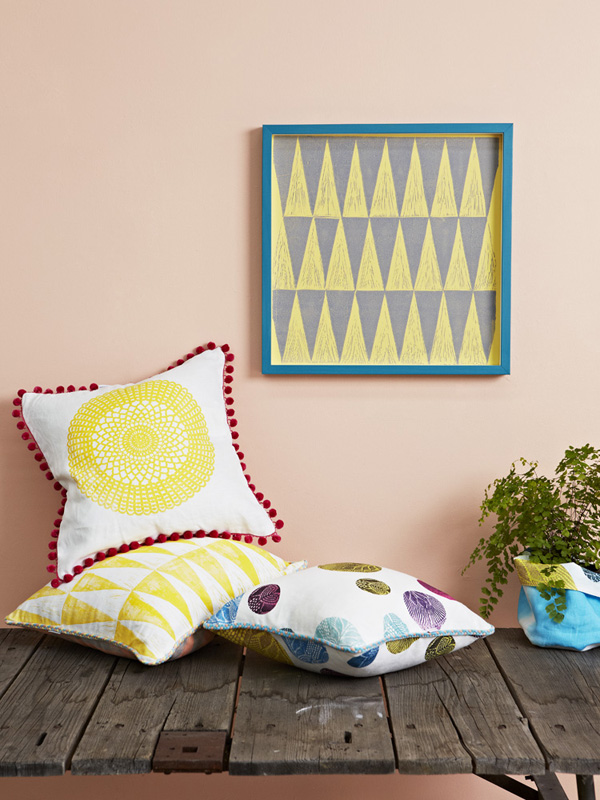 What's your elevator pitch? How do you describe what you do?
I make fine arts accessible and affordable.
How would you describe yourself in six words?
Energetic, impressionable, artistic, empathetic, quiet, loud.
Where do you find inspiration and motivation?
For classic imagery I find inspiration in artworks through the ages, to refine my designs and curb my directions I browse Pinterest. I love to read both local and international blogs. Motivation comes from my family and friends.
What are the essential items in your workspace?
Coffee machine, palette knives, electric scissors, a printing press and roller. Quite industrial?!
What advice do you have for aspiring creatives?
Don't do it for the money but don't work for free! Prioritize, place value on your time and go about things step by step. Rome wasn't built in a day and learning along the way is the best way to learn.
Do you have a dream that you'd love to fulfill?
I honestly have fulfilled it! I have allowed myself to think big and have achieved more than what I have ever thought I would. I am very happy and dream that this will continue. That's my dream.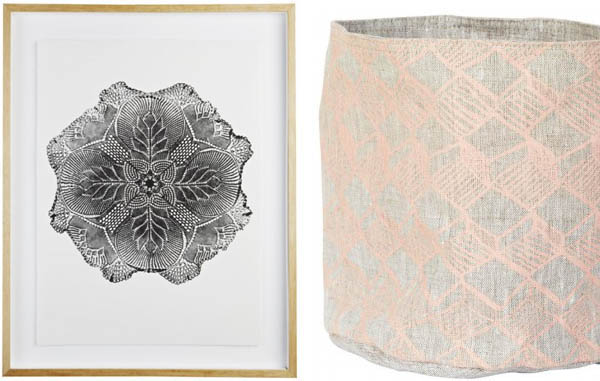 All photos – Photography:  Armelle Habib   Styling: Julia Green
Thanks Emma for sharing these beautiful photos of your home and studio and an insight into your creative life.
You can see more of Emma's work and connect with her here:
On Instagram: lumiereartandco
Save