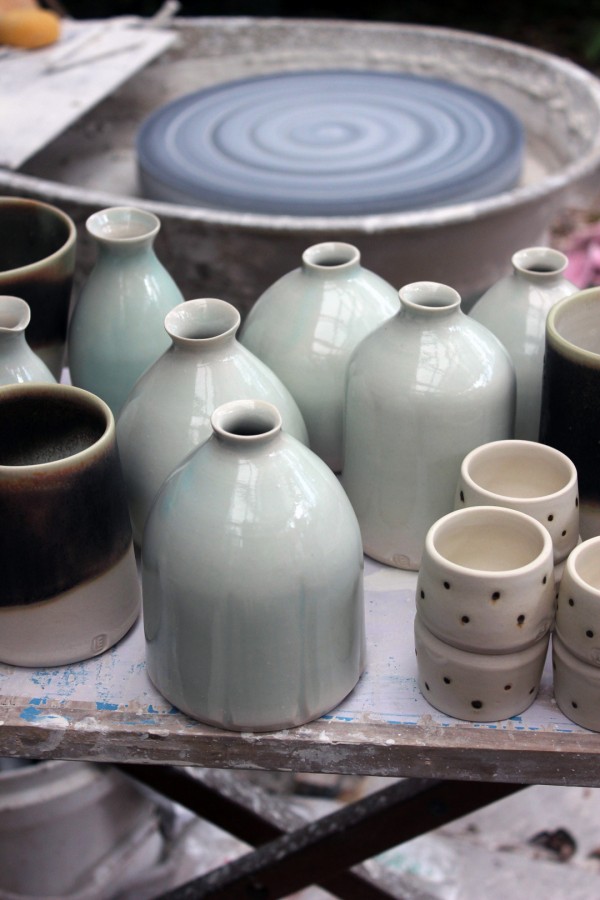 There seems to be such a vibrant community of creatives in northern NSW and southern Queensland, and ceramicist Elke Lucas is part of that thriving group. Elke makes some beautiful pieces from her home studio near the beach and I'm really happy to give you a peek into her creative space and process today. Perfect for Friday evening /weekend reading! I'll be here dreaming that I'm surrounded by those gorgeous soft green vessels.
Meet Elke…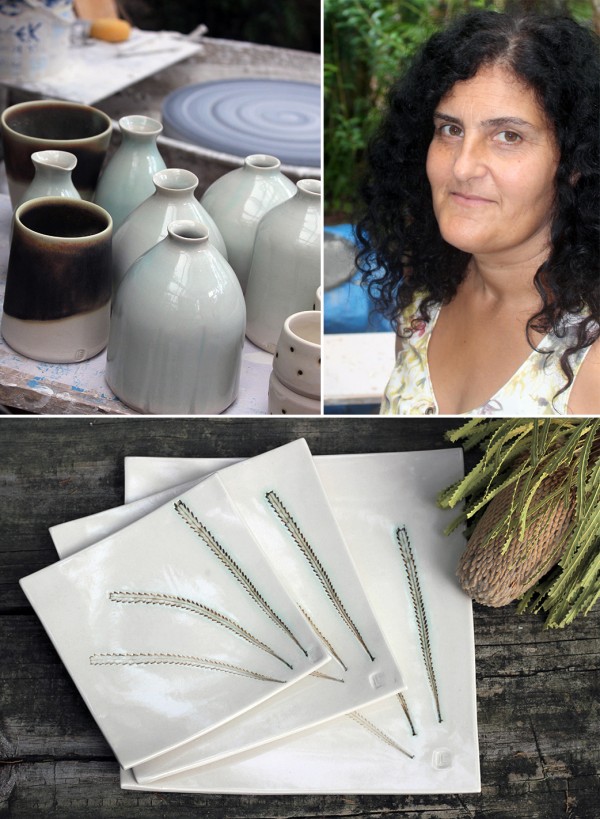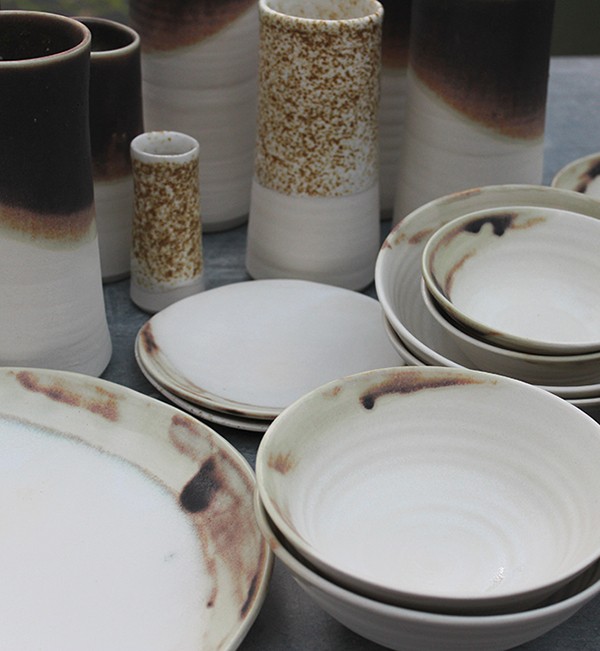 Where do you live?
Along the Eastern Beaches of Noosa, QLD – a little suburb called Marcus Beach, where almost everyone has a dog, some kids and a love for the beach. Our beach cottage is just a five-minute walk from the local beach, surrounded by National Park.
Where do you create?
Living in Queensland is a strike of good luck – the weather is pretty perfect all year round and it enables me to work outside a lot (apart from the midday heat in the height of the summer months). I have a covered area out the back of the house where I have my wheel, slab roller and kiln. Looking out over the National Park behind I often get visits from kookaburras, tawny frog mouth owls and the odd snake sneaking through the garden. My dog lulls about at my feet a lot of the time.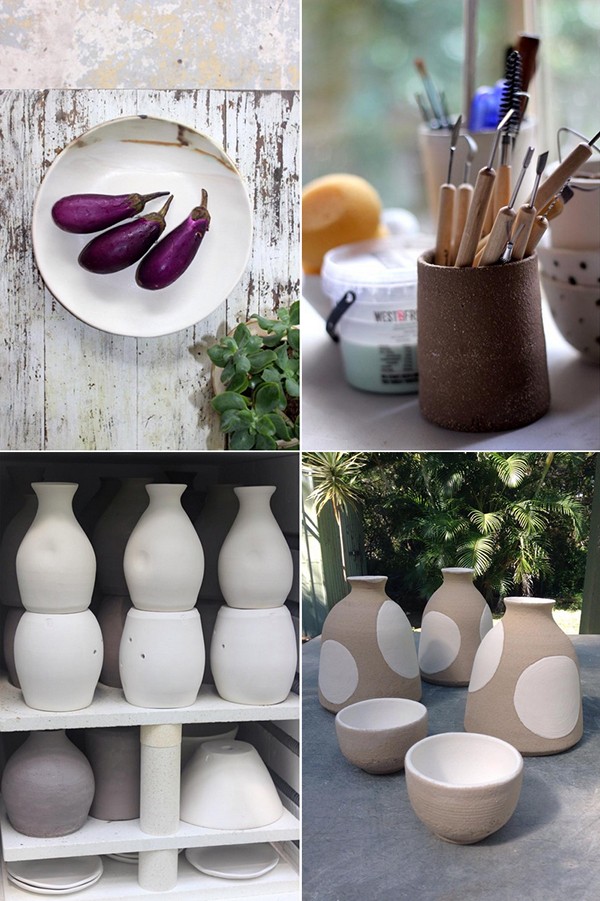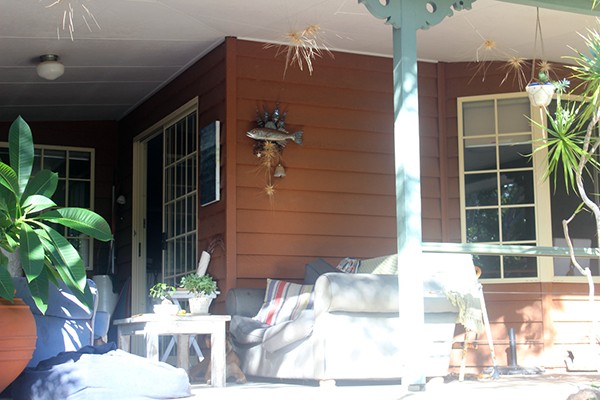 When do you create? Is it a full time job?
Creating my ceramics is all I do at the moment – I wouldn't call it a full time job but it's not far off it. My times are flexible since I work from home and it can consist of anything from 4am kiln unloads to 9pm finishes. But there are times in between where I'll be rushing off to pick up kids from sports, taking a bit of time out for a walk on the beach with my dog, doing a trip to the local village to sneak in a catch up with a friend or a trip to the river to have an hour paddling in the kayak with my husband.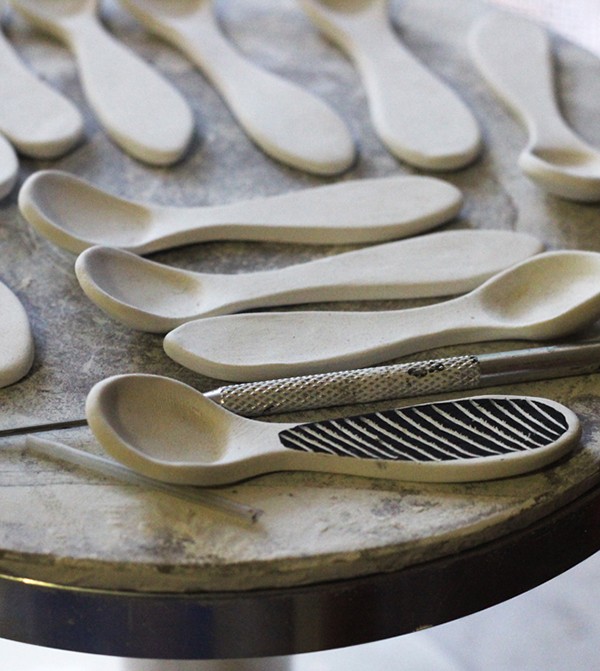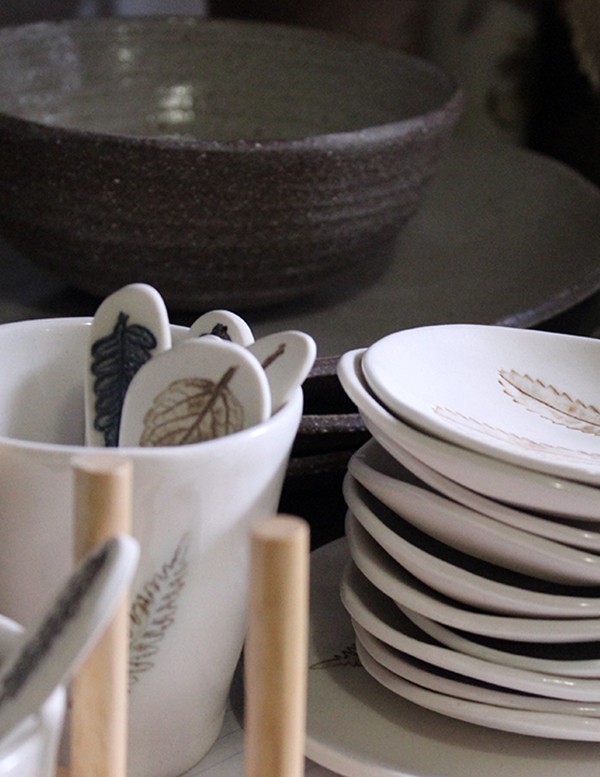 What path led you to this creative place?
My passion for ceramics started when I married into a family of potters! I worked as a studio potter on the North Devon Coast in the UK making slip decorated earthenware inspired by the earthenware tradition in that area. I always felt drawn to porcelain however, loving the translucent delicate quality of the clay. My greatest pottery influence was and still is the great studio potter Lucie Rie, and Japanese traditional ceramics.
After coming to Australia over six years ago I started up my own ceramics studio here on the Sunshine Coast where I finally experimented with porcelain clays.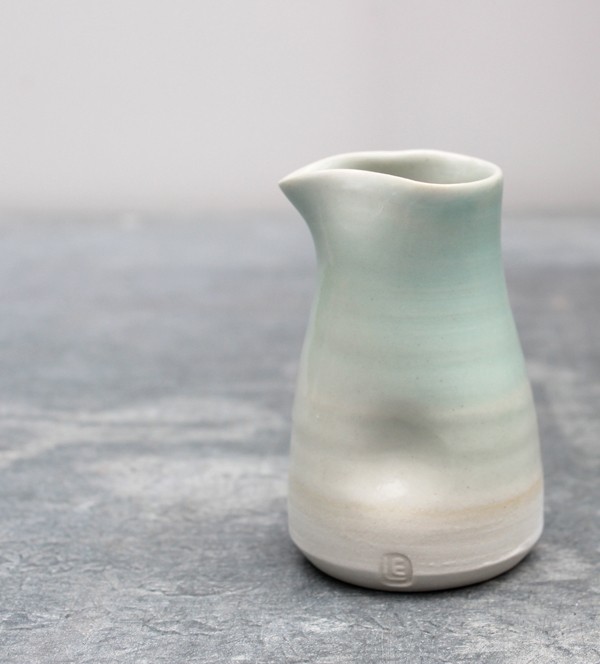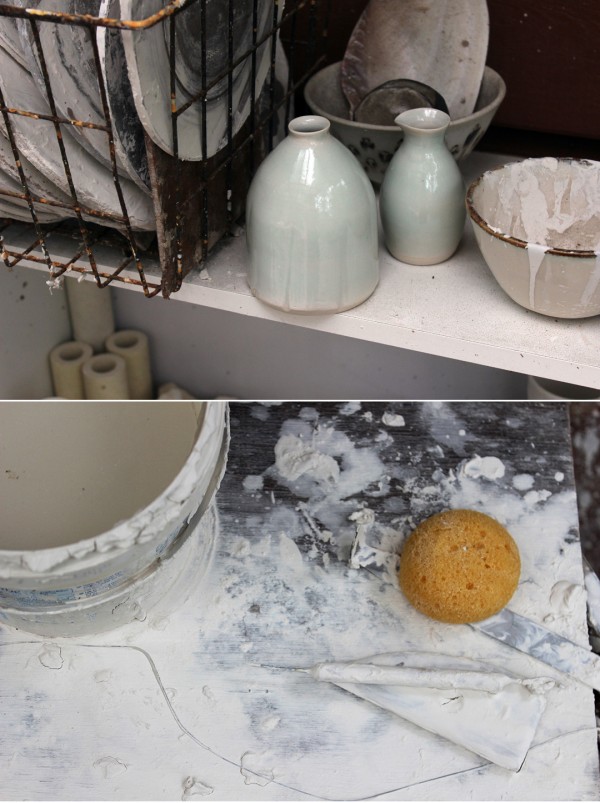 What's your elevator pitch? How do you describe what you do?
I want to create pieces that people love to use everyday, lovely things that you can have out and you're not afraid to use and enjoy. So that's what I'm really aiming for – beautiful pots that people love to use.
How would you describe yourself in six words?
Kind to others, hard on myself
Where do you find inspiration and motivation?
The place I live in is certainly a constant source of inspiration for me – the beach and the national park. Over time I've recognized that inspiration and motivation comes from all areas of life – a chat with a friend about something can trigger ideas, flicking through a cookbook can give inspiration to a new shape, watching a bird sitting on a branch can inspire a glaze combination – as artists we get and find inspiration in all things we do and see. It's not always obvious how or where it all comes from, but often when you finish a piece and it reminds you of something, you then realise that's exactly where it all stemmed from.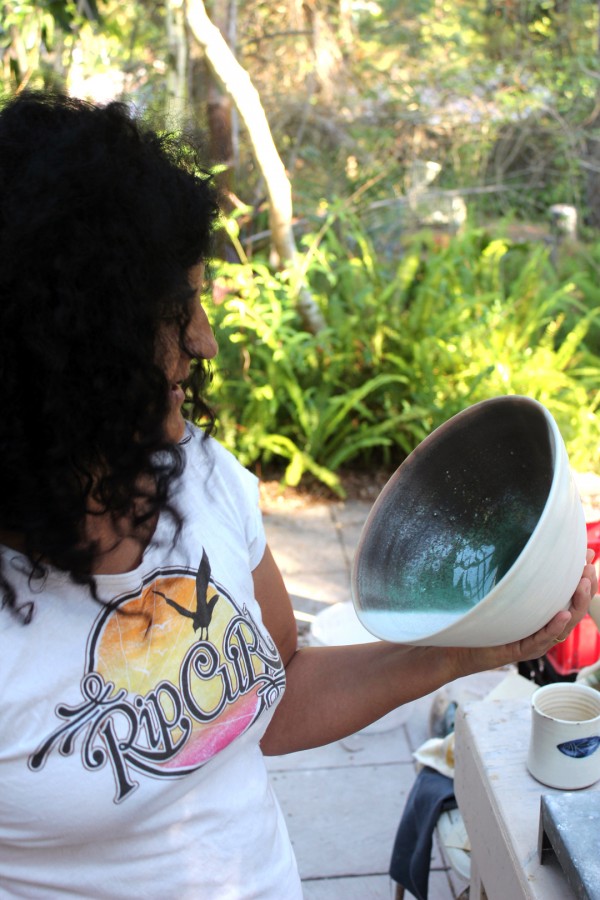 What are the essential items in your workspace?
A stack of clay, a potters wheel, a slab roller and a kiln. I make do with very little as I'm restricted in space working from home, but I've got all the essentials for making what I love.
Do you have a favourite tool that's essential to your work?
Very early on when I set up my studio my husband handmade a clay stamp with my logo on it which I use to stamp every pot that I make. It always gives me such pleasure pressing that stamp into a pot that I made and that I feel proud of. It's like leaving your fingerprint on it.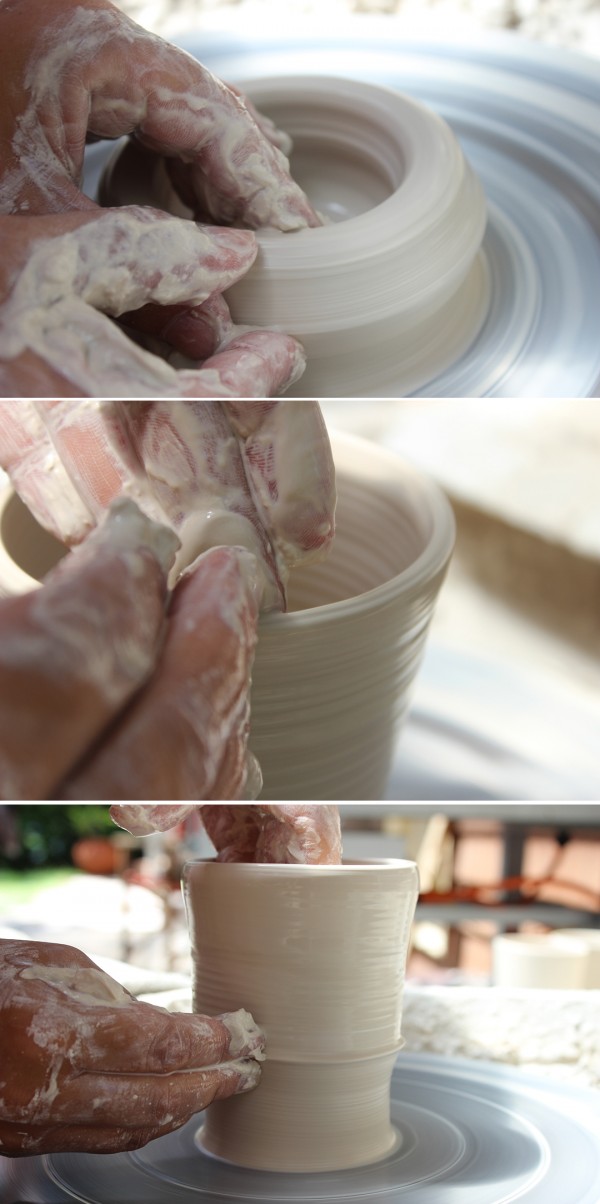 What do you love the most about your creative space?
I really love being outdoors for most of my work. Apart from the benefits of fresh air, it's actually really good with the pottery practice as there is a lot of dust involved and being outdoors limits the effect of that a lot.
Is there something you don't like, or would like to change?
In the height of the summer, when your skin prickles with the heat and you have to try and stop the sweat dripping onto your work I wish I was indoors with a fan on – maybe an expansion of my creative space would be nice at some stage as I seem to cover every millimeter of the space already.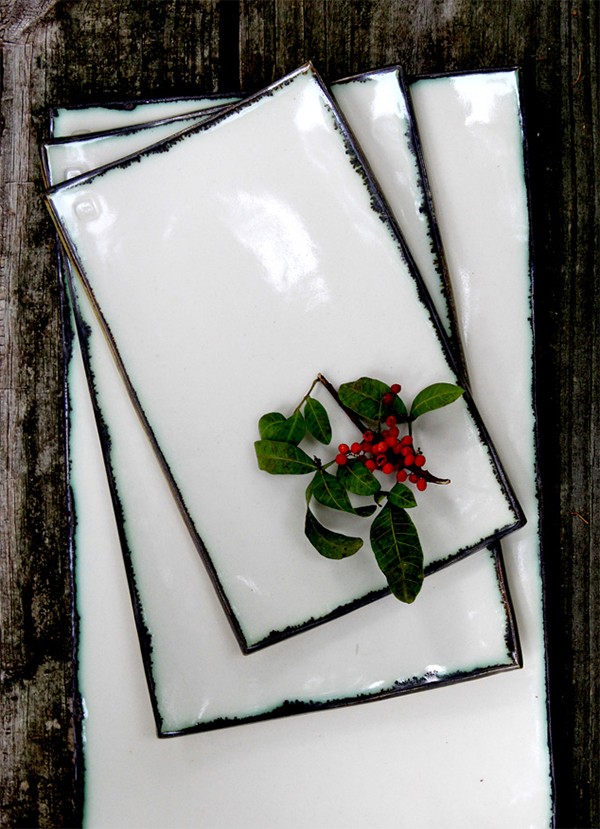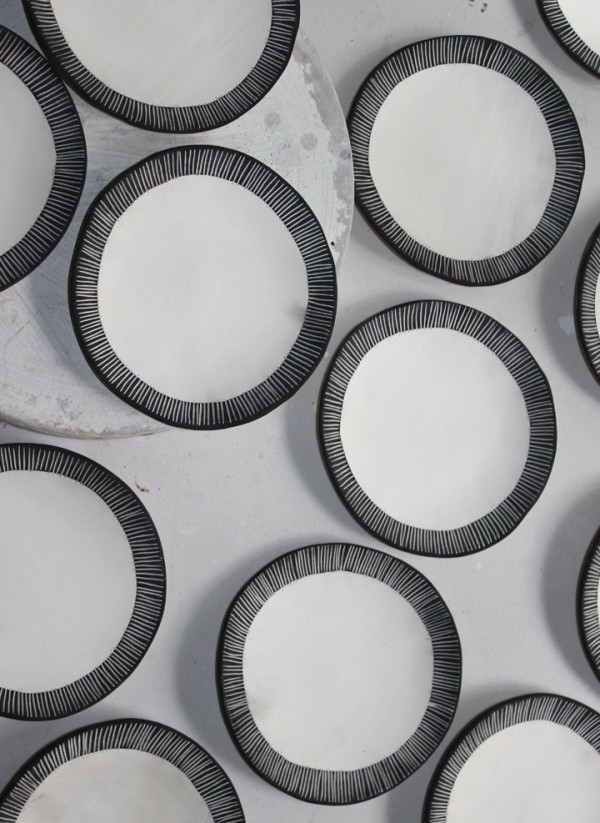 Do you listen to anything while you work?
I used to listen to a lot of music whilst I worked but lately I seem content hearing the birds in the trees, the faint rumbling of the surf in the distance and the purring of the wheel whilst I work.
Favourite work-time snack (or beverage)?
I always look forward to a mid morning coffee break with my husband who also works from home. It gives us a chance to talk through our work load together and we always seem to be able to solve little work hurdles over that time.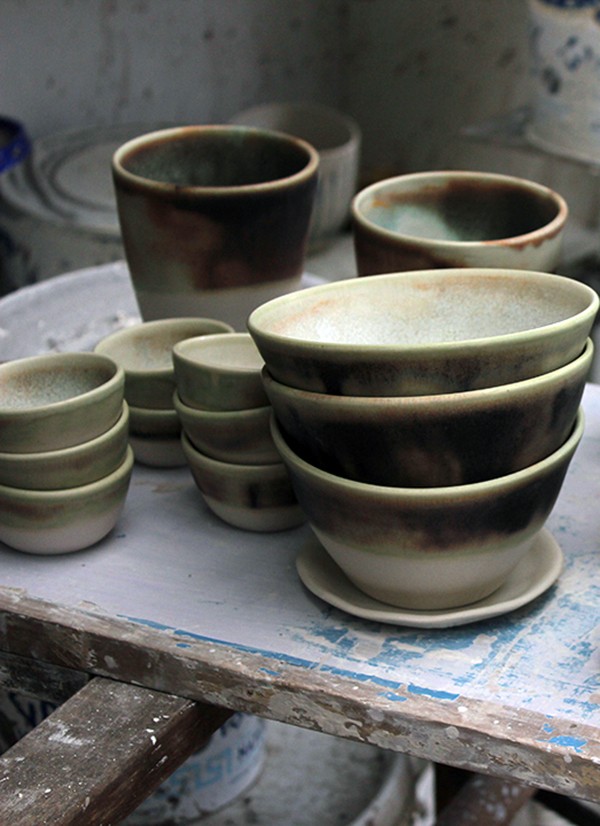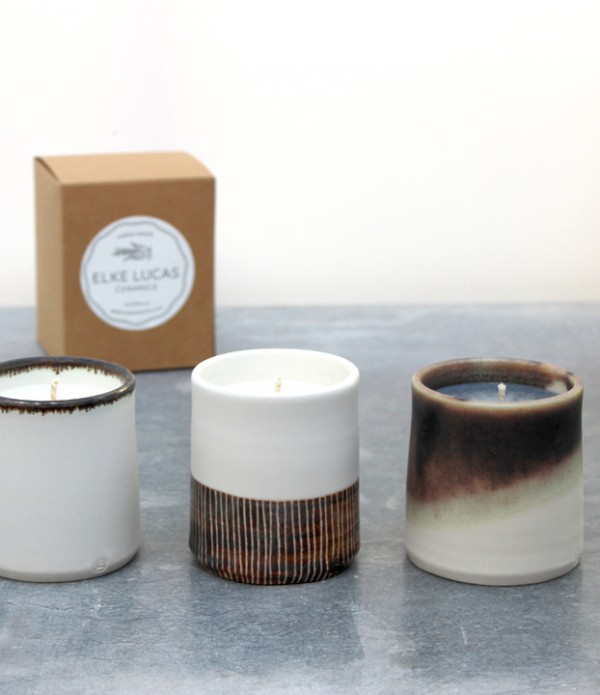 What would be your dream job or collaboration?
I'm living the dream at the moment – I wanted to do a collaboration with a local weaver called Jenni Muche for some time now and we just started on some work together which we're hoping to ehibit later in the year.
Tell us five online resources or apps you can't live without.
Instagram is probably my main weakness and time waster, other than that I don't use apps much.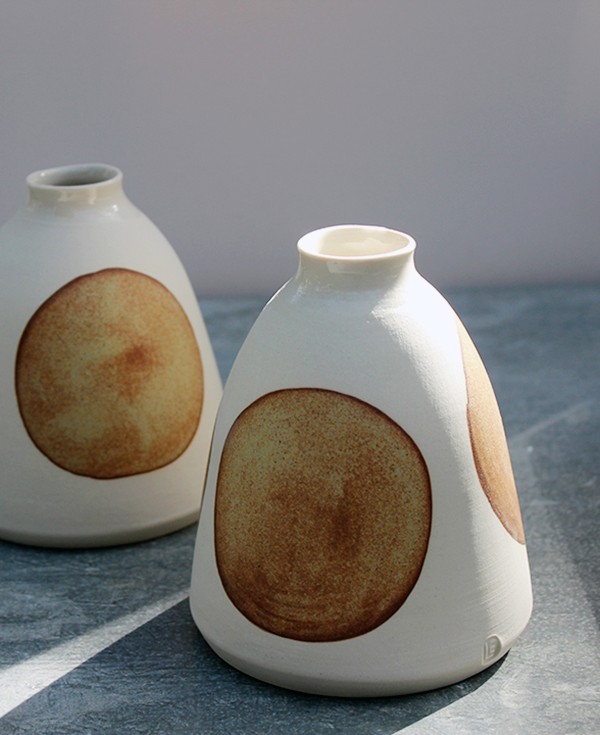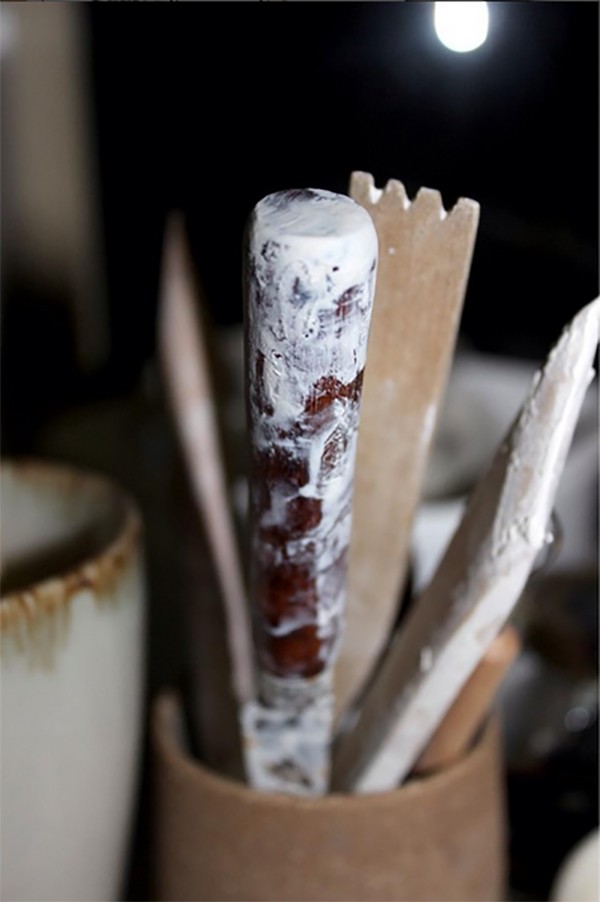 What's the hardest thing about what you do?
Working with clay can be wonderfully rewarding but it can also be incredibly frustrating and heartbreaking as there are so many aspects and stages where things can go wrong, so opening the kiln and finding great intact pots come out seems almost like a bit of a miracle every time.
How do you work out the financial aspects of your business? What resources, tips and tools would you recommend?
All along I found pricing my work incredibly difficult – there are resources out there for creatives with formulas of working it all out but I found talking to people, getting feedback from people and gaining a sense of my own work's worth helped the most.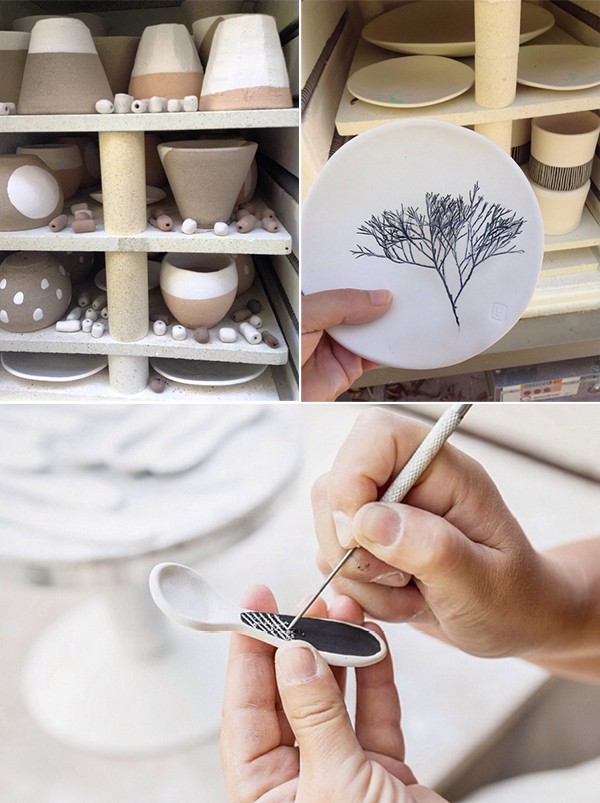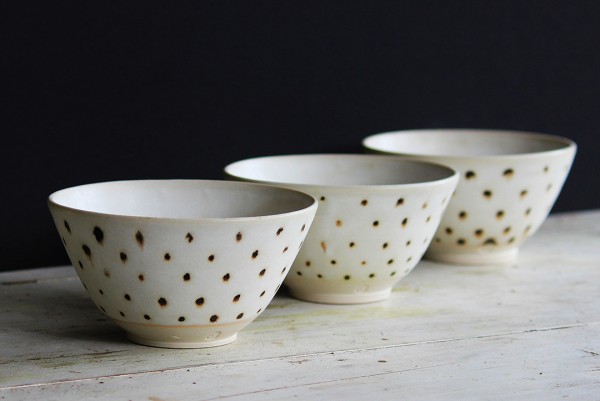 What advice do you have for aspiring creatives?
In a world where the internet bombards us with images and ideas of other creatives, it's hard to stay focused on your own style. We easily get swayed by 'fashion' and loose touch with our own creativity. I think it's a good thing for all creative makers to stay focused on your own style, the work YOU love. I'm a firm believer that if we are true to ourselves the work we do will flourish and be successful.
Do you have a dream that you'd love to fulfill?
Japanese ceramics have been one of my passions ever since I've started working with clay. One of my dreams is to travel to Japan, seek out some of those incredibly creative potters out there and maybe even spend some time working with some of them.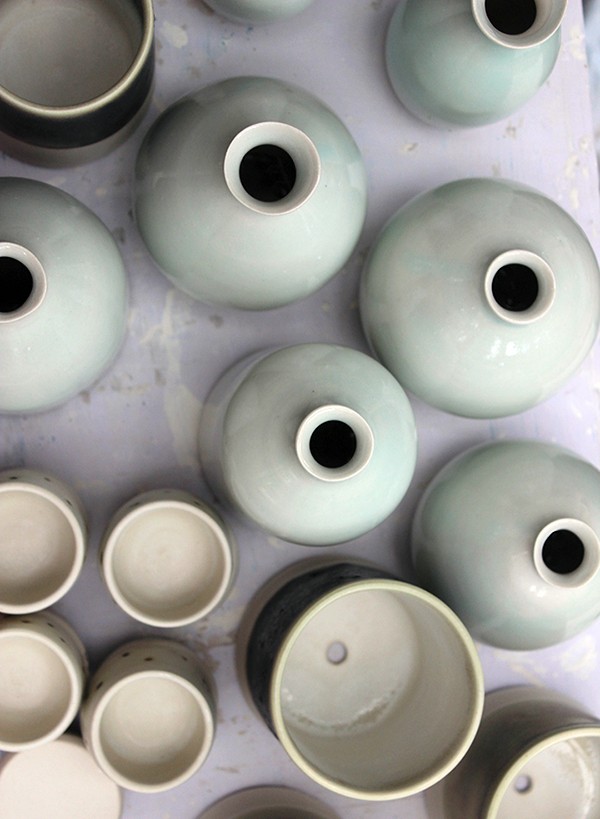 All photos supplied by Elke Lucas.
Elke is currently working on a collaborative project with Jenni Muche called 'Sea and Earth'. The pair are experimenting with the solidity of ceramics and the flexibility of woven work, with an exhibition of the collaborative work to be held later in the year. I'll look forward to seeing what they produce. In the meantime, you can find Elke Lucas here:
Website
Shop online for original Elke Lucas ceramics
Elke's Facebook page
And Instagram
If you enjoyed this post you might like to catch up on previous posts in our Space to Create series.