The Lumiere Art + Co House, on Victoria's Mornington Peninsula, is a gorgeous and unique property full of bespoke textiles and art. Lumiere Art + Co's Emma Cleine has designed and made all the textiles and artworks in the home, and amazingly it's a holiday rental. As if that's not enough to entice you there, in 2017 Emma will be offering workshops during your stay. Start packing your bags Scouts!
Emma explains her motivation behind the Lumiere Art + Co House: "I'm extremely passionate about practicing what everyone wants a piece of: grass roots experience retailing, in terms of workshops and overnight stays. So I thought this opportunity would be amazing! A Lumiere Art + Co House. To be able to stay in a beautifully styled home – like you see in the glossies and on our favourite blogs – with original artworks, a bed with bespoke textiles, and all with the Lumiere touch".
Emma continues, "this was a wonderful chance to reflect upon my styles and put forth new pieces which I am proud of. I want to approach business and my art practice in a different way. I believe that the key to evolution and creative inspiration lies in collaboration and community all of which starts with this house. This idea of sharing is rare when most bespoke producers hold their techniques and secrets close to their chest! I want to share what I have learnt and make it accessible, hold workshops to pass on my knowledge and techniques. Have people immersed and stay in this art house which will, like my work, constantly reflect my evolving ranges and artwork. I want to stay ahead of the curve and set the trends rather than following them and wanted this house to demonstrate this. I love colour and I'm a designer with an instinctive eye for creating the 'colour moment' in modern homes".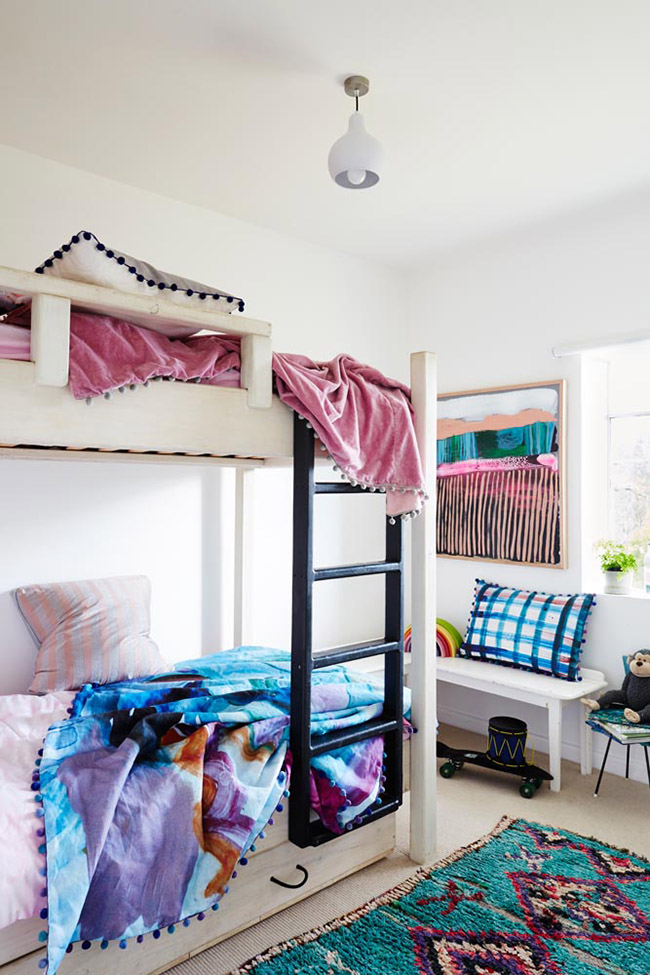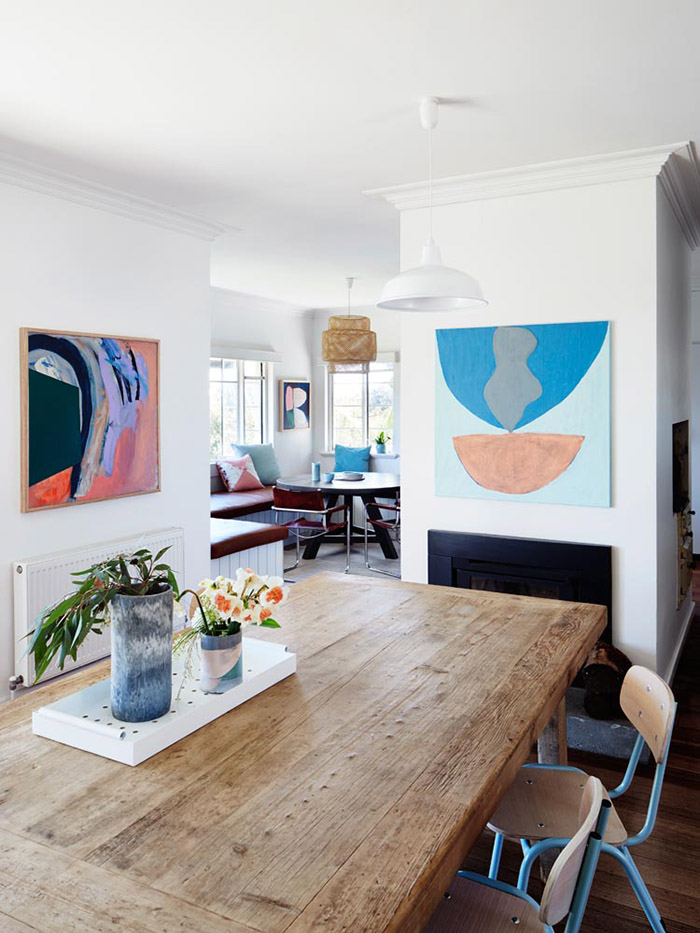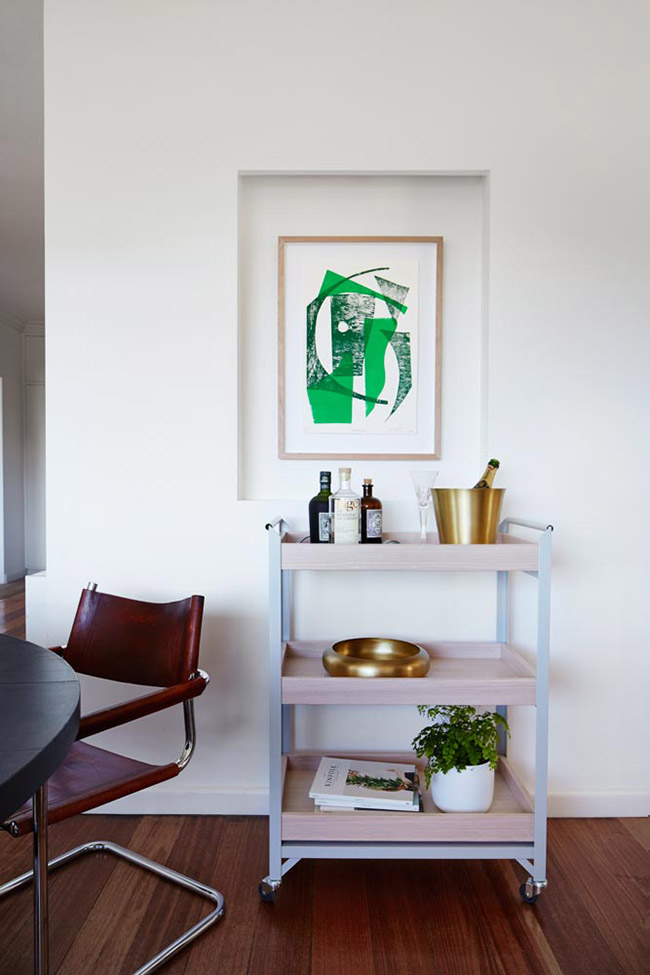 "I made and designed every artwork and textile in this home for this home. I mostly loved designing the girls room with the bunk bed. The double sided quilts and artwork I made for this room with strong line and painterly florals mark a new direction for Lumiere, however, its still so true to my style and aesthetic," said Emma.
The Lumiere products are based around a core colour palette of blue, pink and green and they compliment the beautiful mix of furniture – from vintage to Industria X and HK Living. This eclectic mix of colors and styles together with the abundant natural light create a relaxed Mornington Peninsula vibe.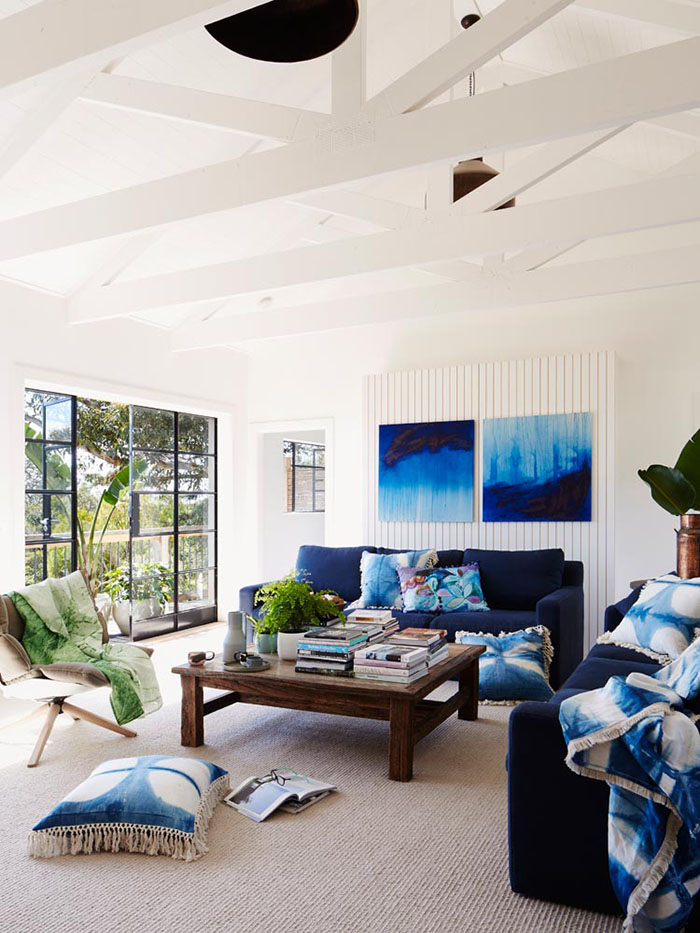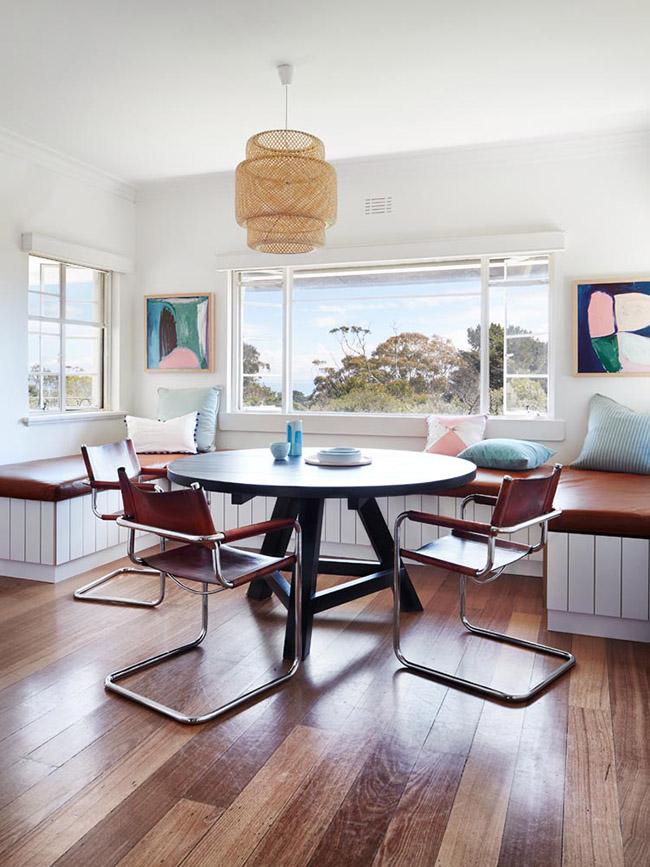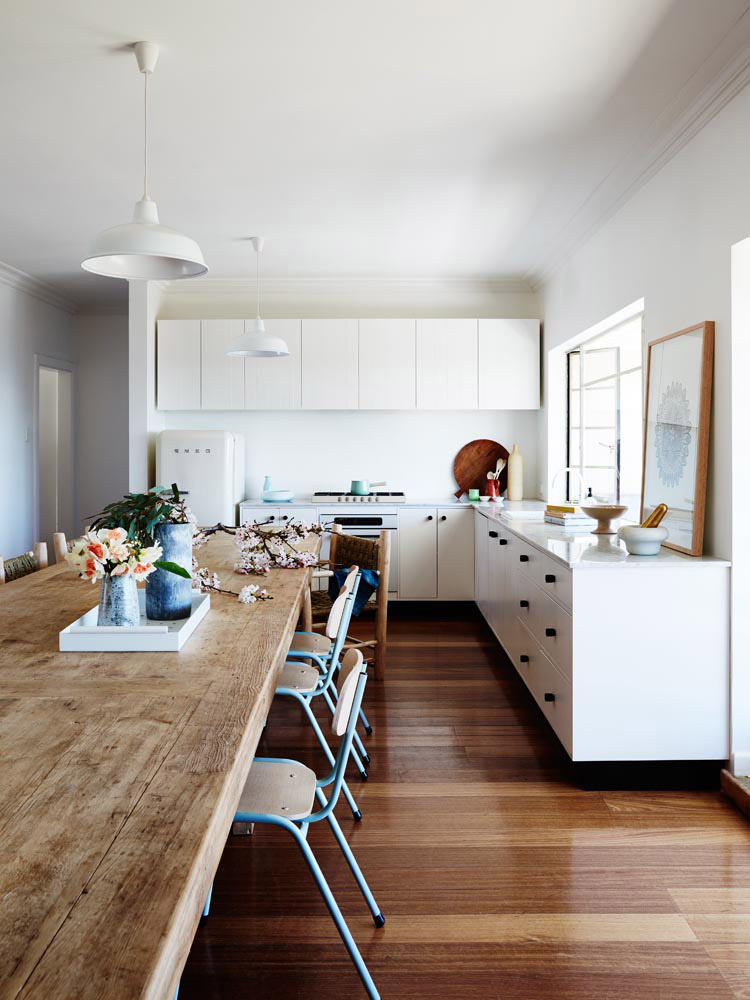 "The light and vast space of the kitchen and dining area makes me want to immediately start entertaining and fill the table with beautiful foods and friends. So inviting!"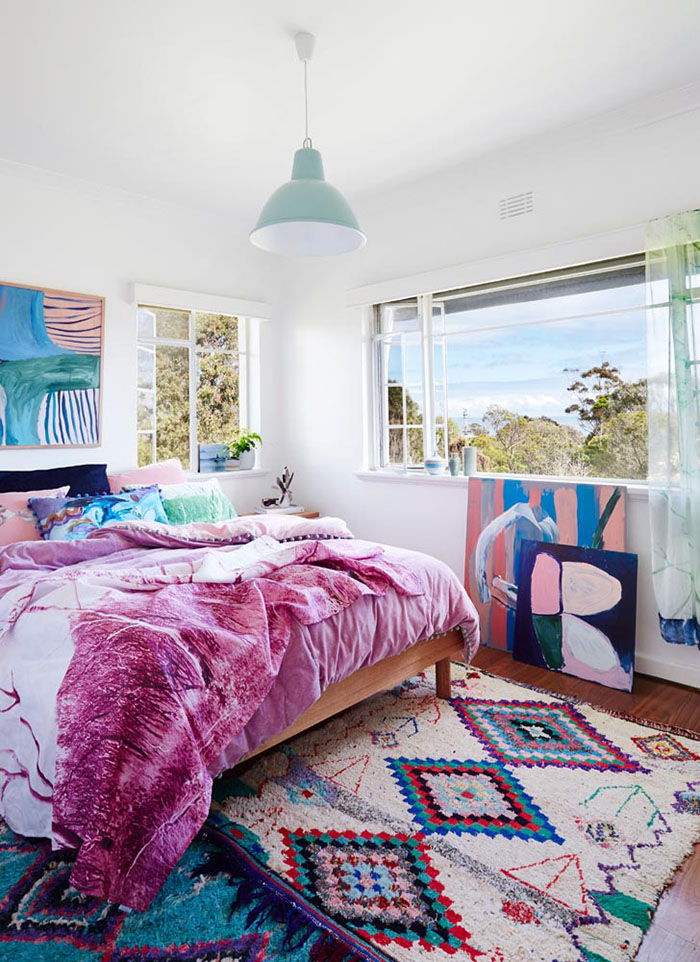 Emma's top 5 styling tips from the Lumiere Art + Co House
My greatest styling tip is that you should be totally non committal in your styling, change it around to keep your space inspirational and seasonal. I like to switch furniture around all the time.
A trolley that can also be used in a living space or a chair as a bedside table is definitely my style.
Personalise objects by painting them.
Create sweet vignettes by hanging treasures off hooks, display your favourite books, dress or party shoes.
Quilts, layered fabrics and textiles with sentimental basics create my perfect bedroom.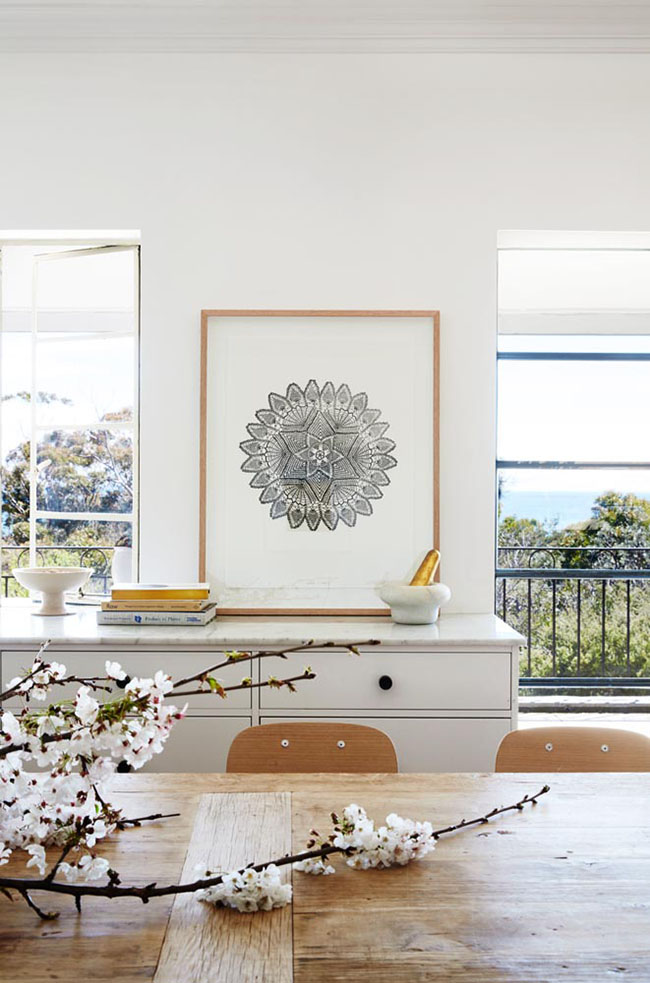 With workshops run by Emma to be announced in January 2017, there will be the opportunity to learn while you stay The Lumiere Art + Co House. Imagine organising a group of girlfriends to stay here and be creative at the same time. It'd a wonderful and different experience to just another holiday stay.
The Lumiere Art + Co House, located in Mc Crae on Victoria's Mornington Peninsula can be rented here.
You can find Lumiere Art + Co website and shop here, and purchase art and textiles through Greenhouse Interiors here.
You might also like to take a look at my Space to Create interview with Emma Cleine of Lumiere Art + Co to learn more about her creative journey.
Save
Save
Save