There's nothing like a good collaboration – especially when it celebrates mums, makers and nature. Even better when it gives artisans the chance to work with an iconic international brand.
Two talented designers from Etsy's Australian creative community have created bespoke stationery and accessories for limited edition Kiehl's gift packs for Mother's Day. Together with the artisan made gifts, the limited edition gift packs include a curated collection of Kiehl's cult products.
Kiehl's is a New York institution, having used advanced technologies and natural ingredients to make skin and hair products for over 160 years. With Kiehl's and Etsy sharing many of the same community values the collaboration is a natural fit, and an amazing opportunity for independent makers to work with such a well known company.
Roxy and I were lucky to be invited to a lovely mother and daughter afternoon tea to celebrate the launch of the Kiehl's and Etsy collaboration. We got to meet the makers – Simone Deckers of Femke Textiles and Janet Pogorelc of Fox & Fallow, who were inspired by a unique blend of natural ingredients signature to Kiehl's.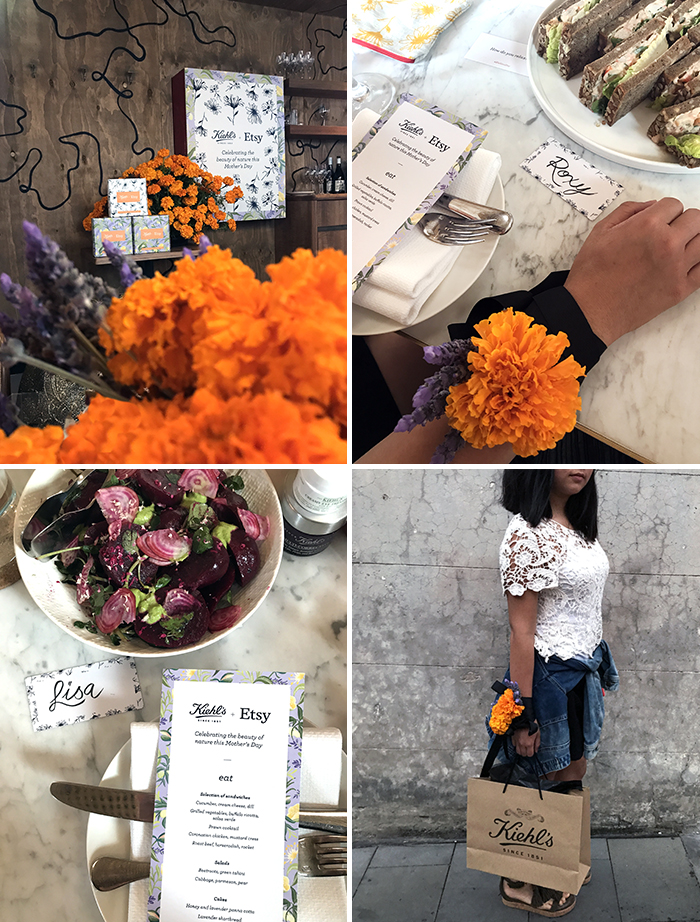 Brisbane-based designer and Etsy seller Janet Pogorelc from Fox & Fallow took inspiration from Kiehl's key botanical ingredient, lavender, when creating a bespoke stationery design for the Mother's Day Skin Essentials Set. "My work is inspired by the beauty of different cultures and landscapes, from the lush tropical jungles of the world to the wildflowers of outback Australia. I love creating collections that transport you to another place and time," Janet explained.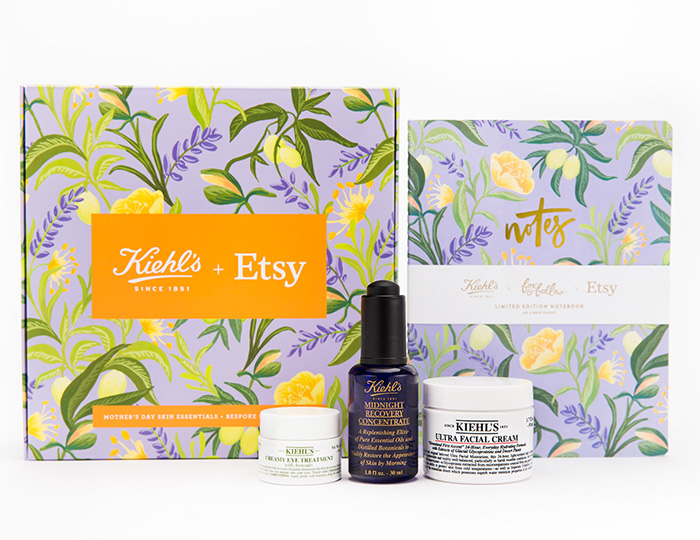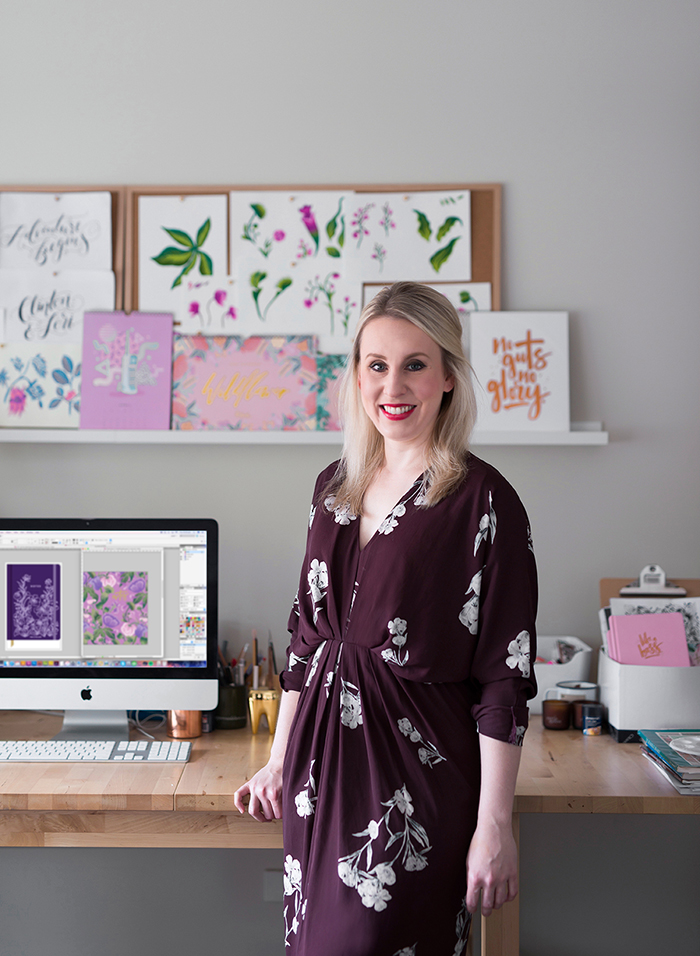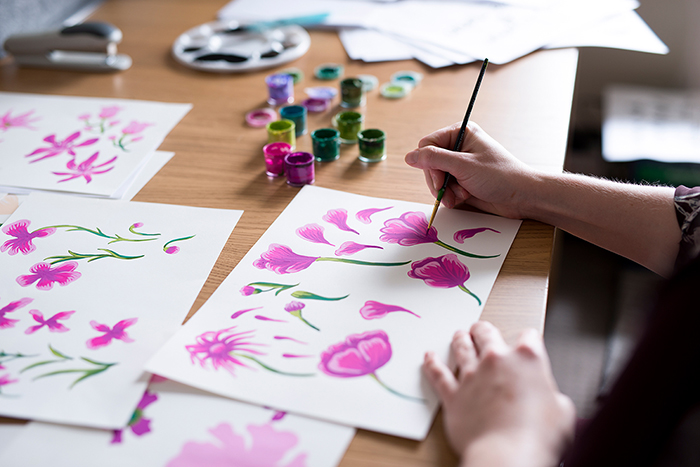 Textile designer Simone Deckers, took her cue from calendula petals, the floral component of Kiehl's products. Simone designed and hand screen printed a custom fabric for the zip pouches featured in the Mother's Day Advanced Routine Set. "I am greatly inspired by the pure joy and freedom of riding my bike around the streets of Melbourne and the beauty of my natural surrounds informs my playful and illustrative designs. I love the uniqueness of hand printing and the beauty in imperfection which the touch of the human hand heralds," Simone said.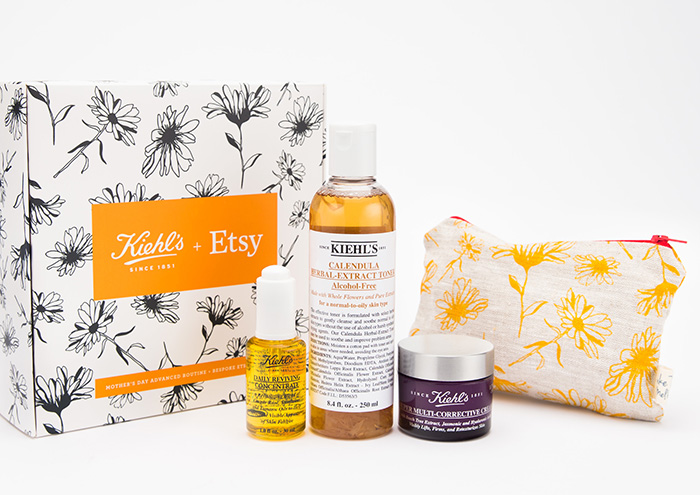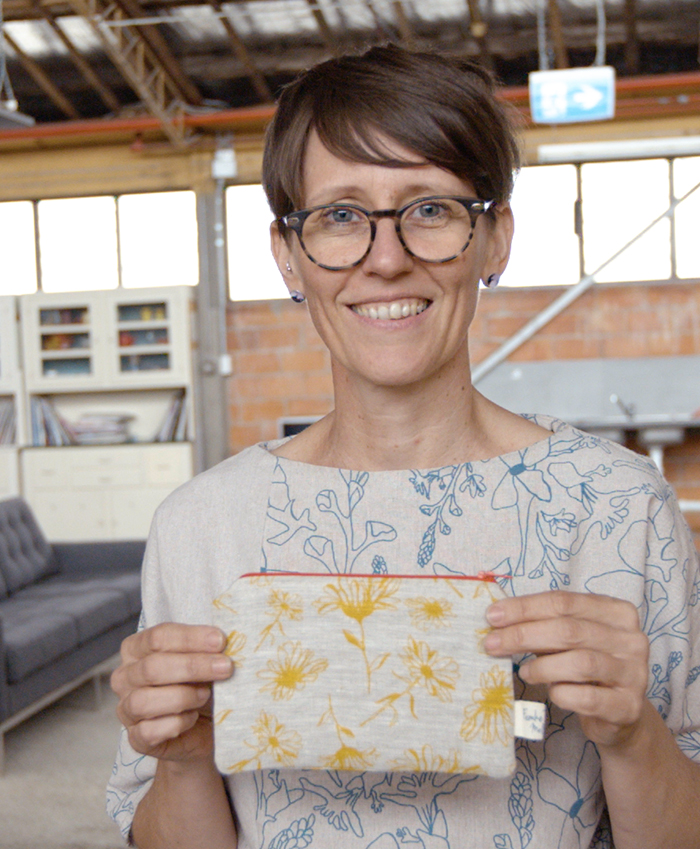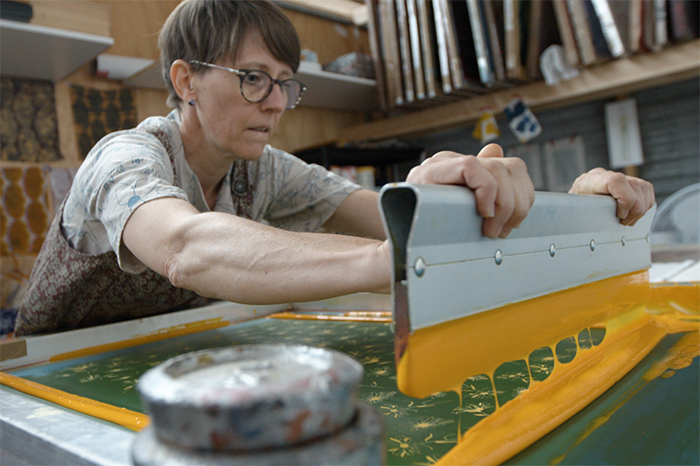 Simone and Janet were so thrilled and humbled to be involved in the Kiehl's and Etsy Mother's Day collaboration. What a great opportunity and initiative – I hope we see more big brands working with individual creatives! Bravo to Etsy for championing and nurturing the creative community.
These beautiful packs make a wonderful Mother's Day gift, or treat yourself! I've been using the Kiehl's Advanced Routine Set products for the past week and they are amazing. The limited edition gift packs are available at Kiehl's boutiques and exclusively at Kiehl's counters in David Jones stores nationally now. Grab one while stocks last.
You can find the Etsy store of Simone Deckers from Femke Textiles here, and Janet Pogorelc's Fox & Fallow Etsy store here.
Save
Save
Save
Save
Save