This season Bonnie and Neil's newly-released collections include their recognisable hand painted motifs on more than the textile homewares we know and love. Bonnie and Neil has collaborated with Byzantine Design to produce stunning vinyl floor coverings and a range of porcelain tiles. The designs are an evolution of Bonnie and Neil's fabulous large scale timber tiles with patterns inspired by '70s style, Cuba, Aegean motifs, Art Deco and coastal design.
Painterly but graphic repeat patterns are available in key colour ways and a monochromatic palette. Designs for the collection were hand painted by Bonnie Ashley and digitally printed onto the vinyl rugs. More than just good looking, this flooring solution is super practical with a tough non-slip surface and latex padded backing. The floor rugs are phthalate free, suitable for both indoor and outdoor use and fade resistant for up to 3 years.
In keeping with the trend for more colour and layers of pattern in our homes, the Bonnie and Neil x Byzantine Design collaboration is taking it to our floors with options that are stylish and practical. They can be used singularly, or grouped with contrasting but complimentary designs and colours. There are 20 different designs and colourways to choose from.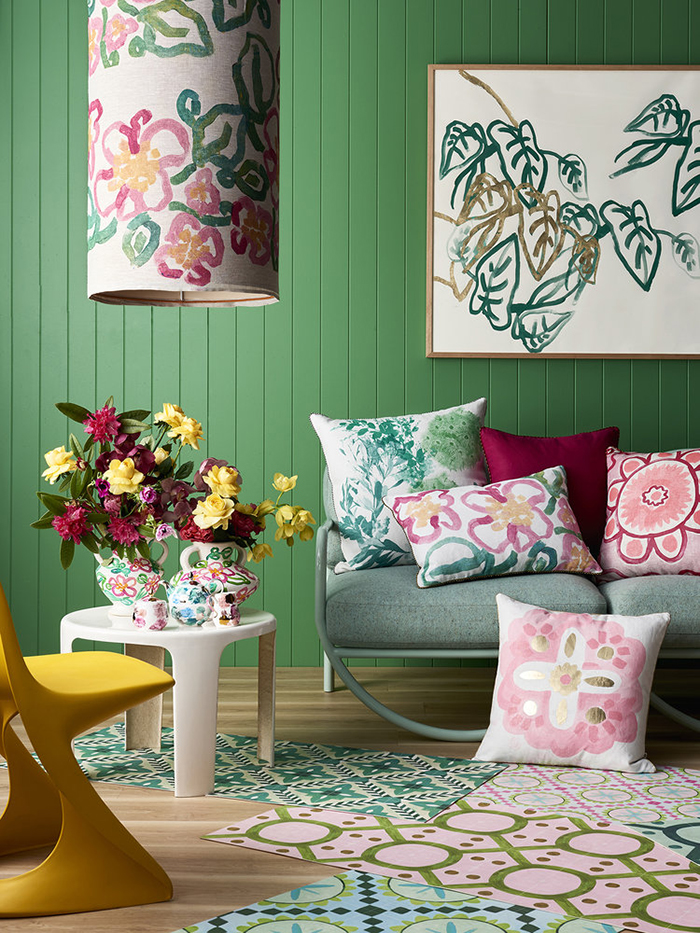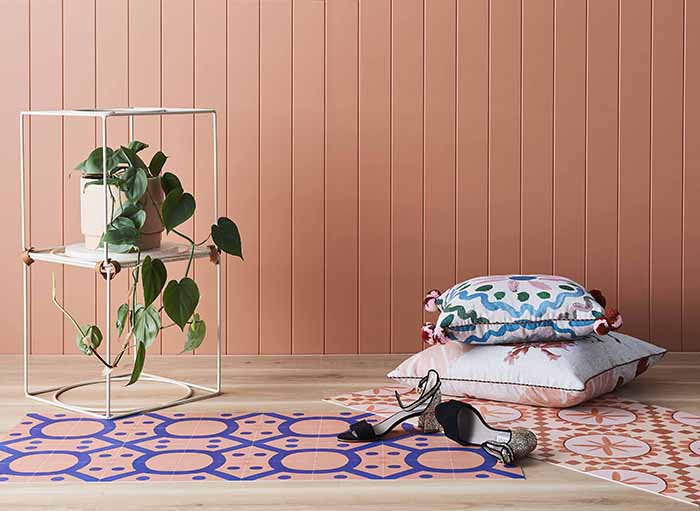 "It has been an incredibly detailed process, from creating designs that would translate to tiles, wall and floor, to understanding the specifications of tiles. We love celebrating vinyl and the quick transformation it can make to a space, both mediums have come together so well and we can't wait to see how the products are incorporated into bathrooms, kitchens and surfaces." – Bonnie Ashley, Bonnie and Neil.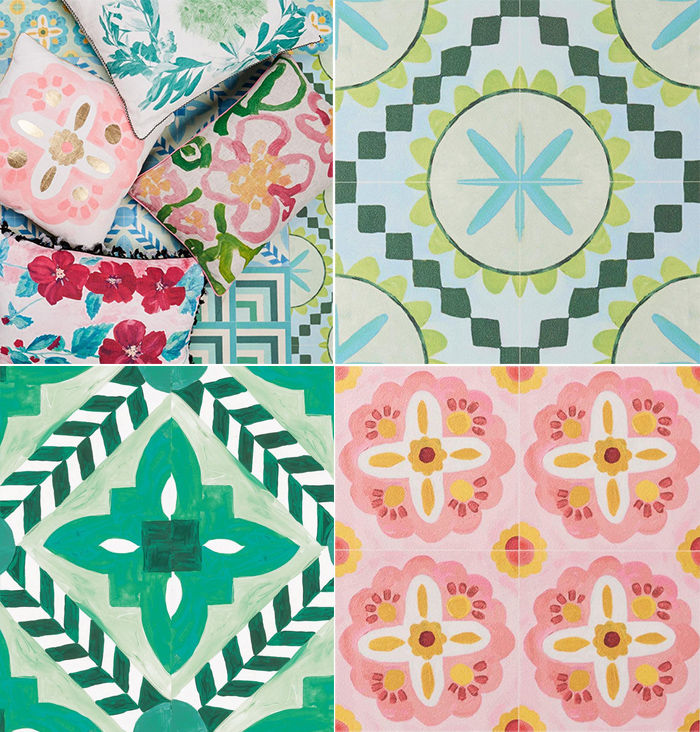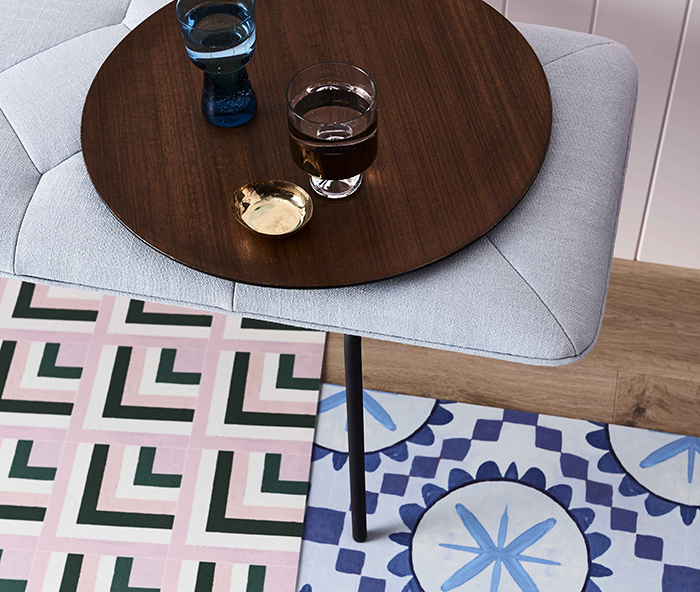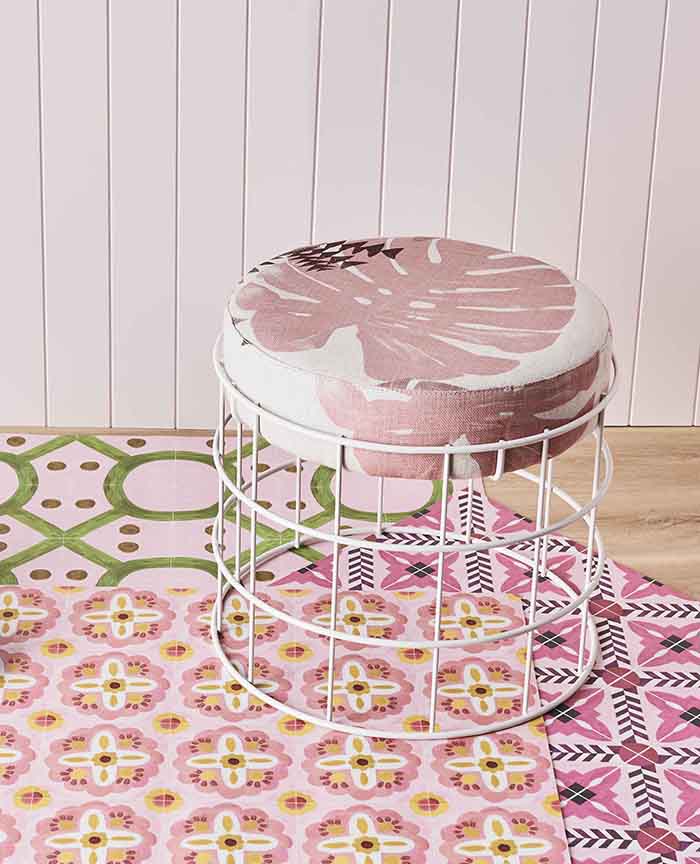 To view the range of Bonnie and Neil x Byzantine Design flooring – both tiles and vinyl rugs – head to the Bonnie and Neil website here, or Byzantine Design website here.
Save
Save