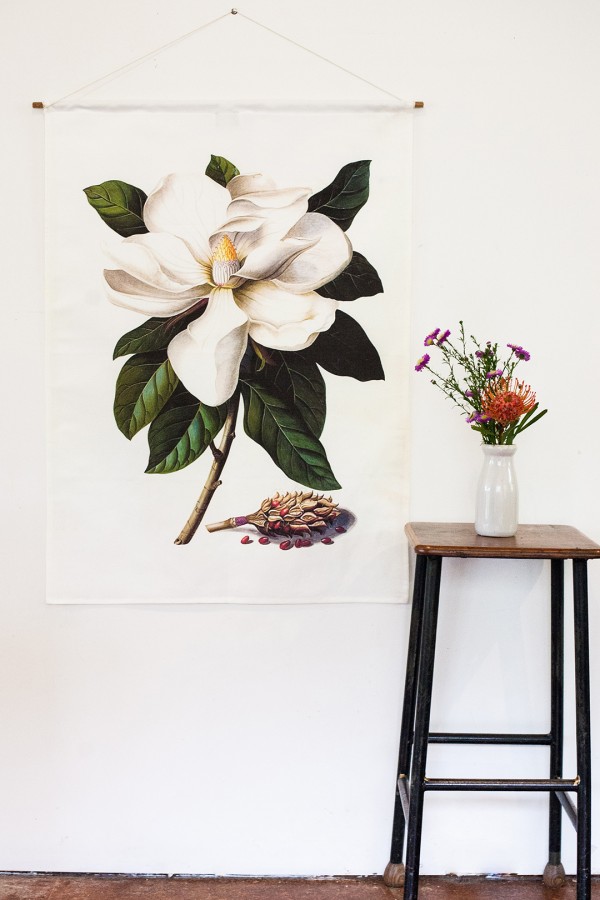 Looking for some large scale affordable art? You cant go past these stunning botanical print fabric wall hangings by Cath Young of My Bearded Pigeon.
Cath has created a of range prints on linen cotton that have a nostalgic charm reminiscent of vintage seed packets. The fabric wall hangings measure 86 x 51cam (almost 3 x 2 feet) and at just $75 they're an affordable way to make a big impact in any room. Imagine the magnolia in a white bathroom with warm timber tones, the colourful sweet peas in a child's room, or the big pink peony in a bedroom.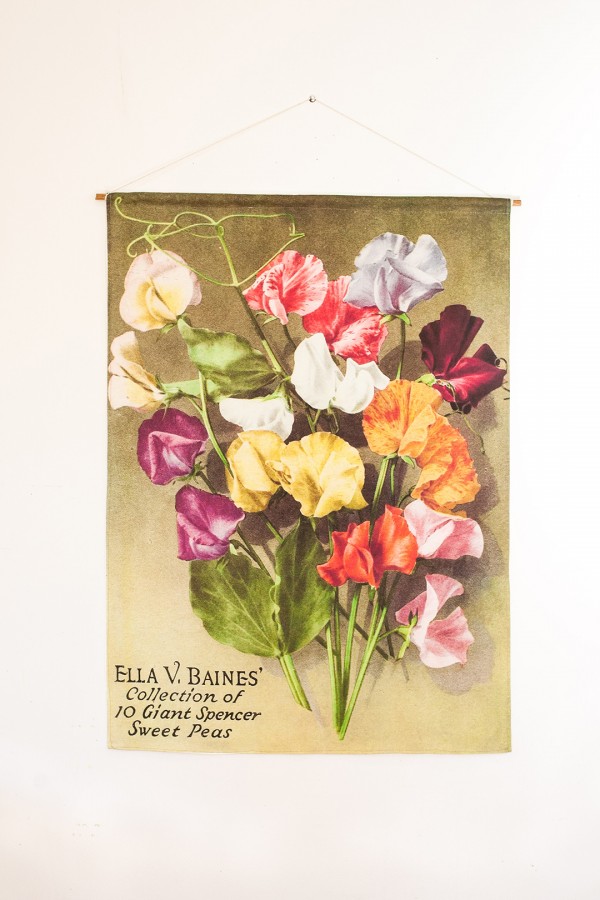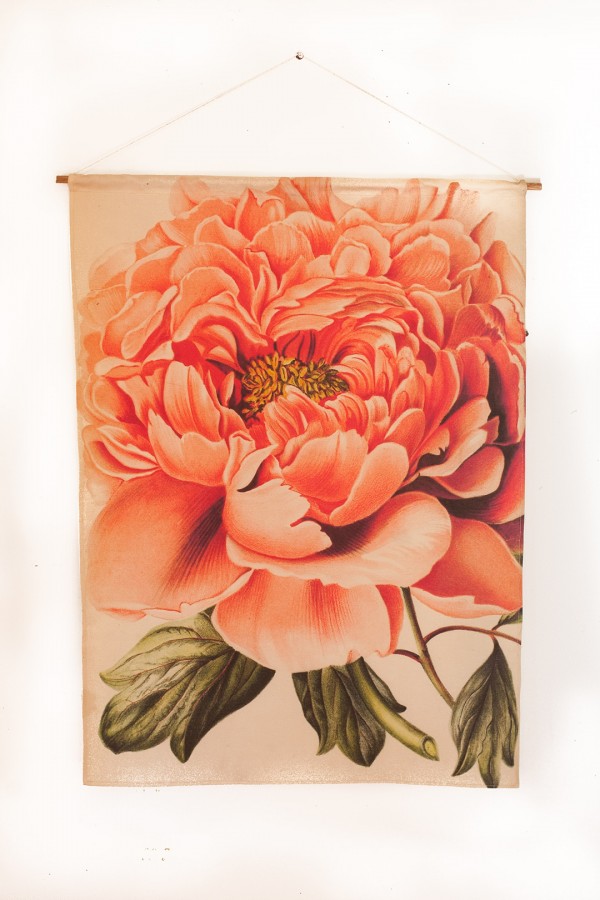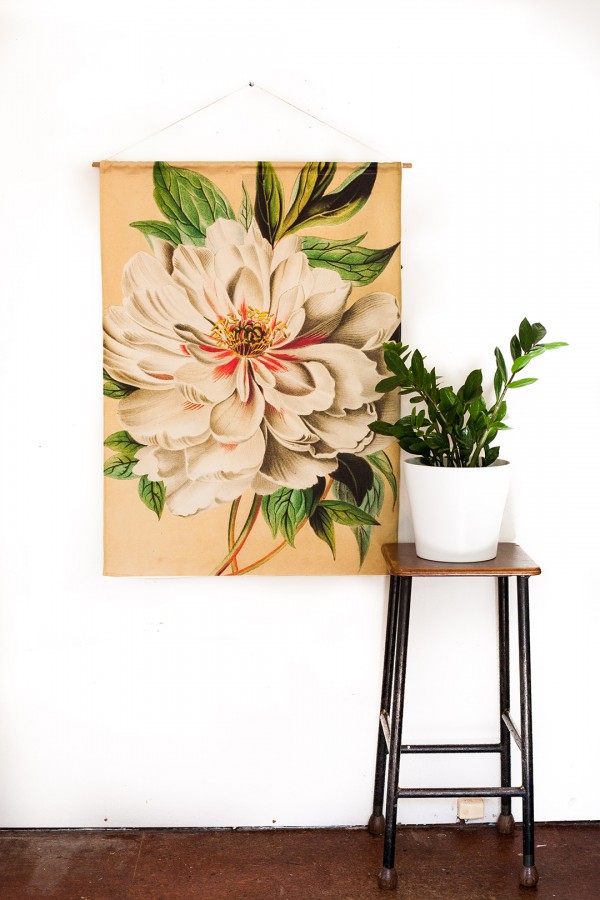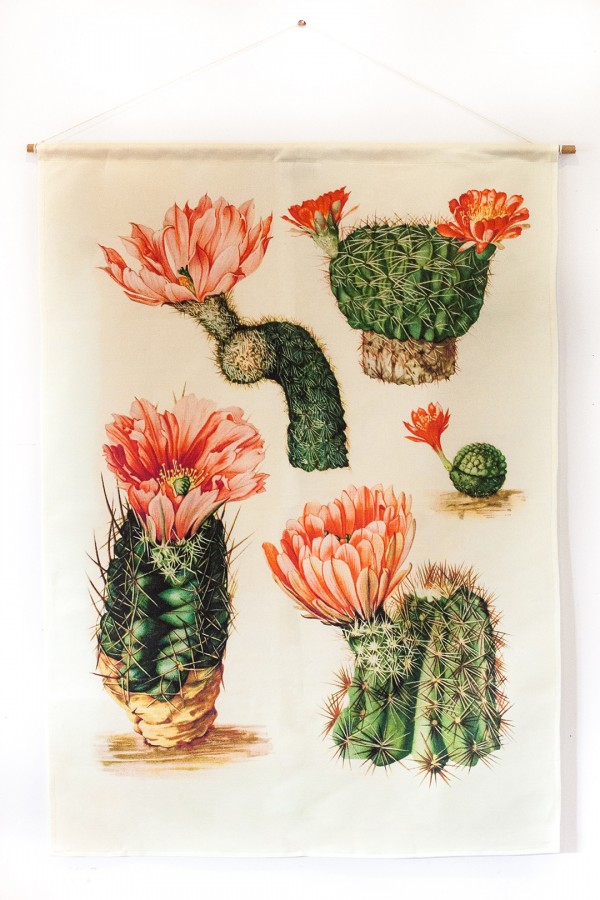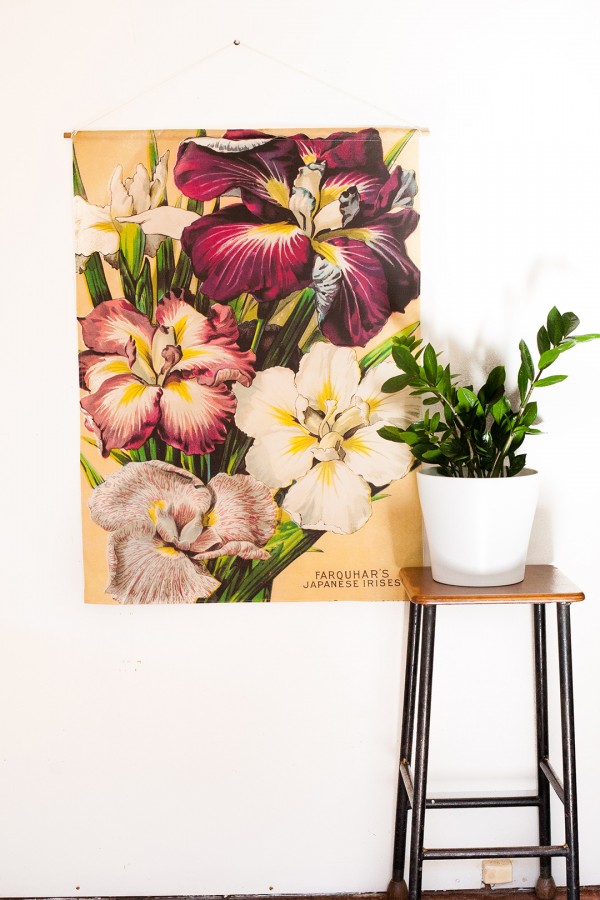 One of Etsy's most successful sellers, Cath has a knack for coming up with product ideas that people can't get enough of. She is the creator of the original vintage map pillows and the 'hangry' pillow, which has sadly been copied too many times. With the current trend for all things botanical, I think Cath is onto a winner with these fabulous fabric wall hangings. Get in quick though because I'm sure they'll sell out and you'll have to wait for the next batch to be made.
Shop for botanical fabric wall hangings, and check out all of My Bearded Pigeon's other wares in Cath's Etsy shop.
Save
Save