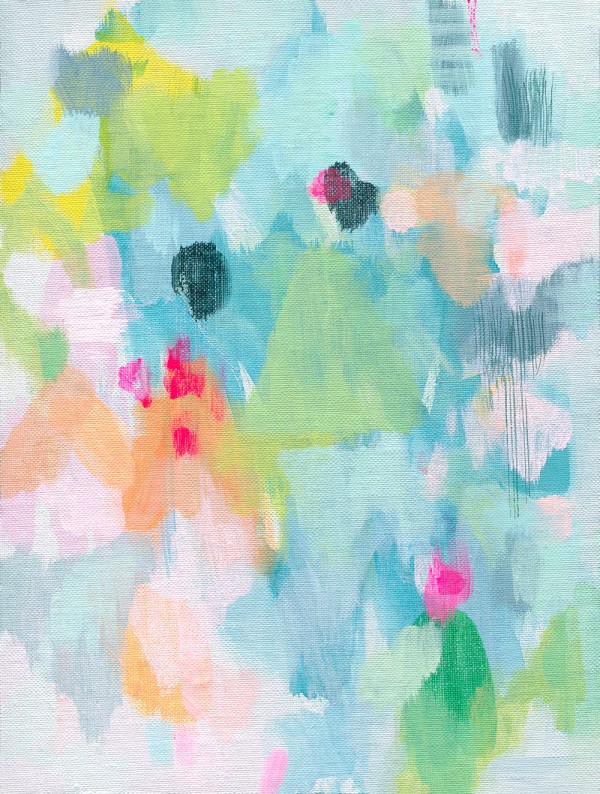 Belinda Marshall is known for her vibrant yet ethereal abstract paintings. She has just completed a series of small paintings which she describes as "side works, made in between and along side the other larger works and are kind of creative note-takings".  The small scale of this series concentrates the flashes of rich colour and beautifully composed shapes, giving them a jewel-like quality.
Belinda's small paintings represent a great opportunity to own original art at an affordable price point: little more than the cost of an unframed a2 print.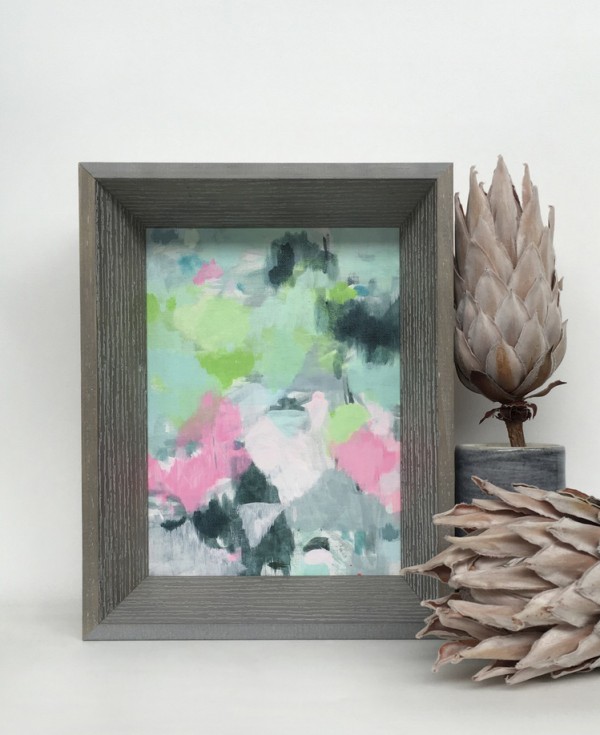 The small scale paintings are in a series of just nine. They measure 20 x 15cm and can be purchased for just $235 unframed, or $275 – $285 framed. You can see the individual paintings and purchase them here.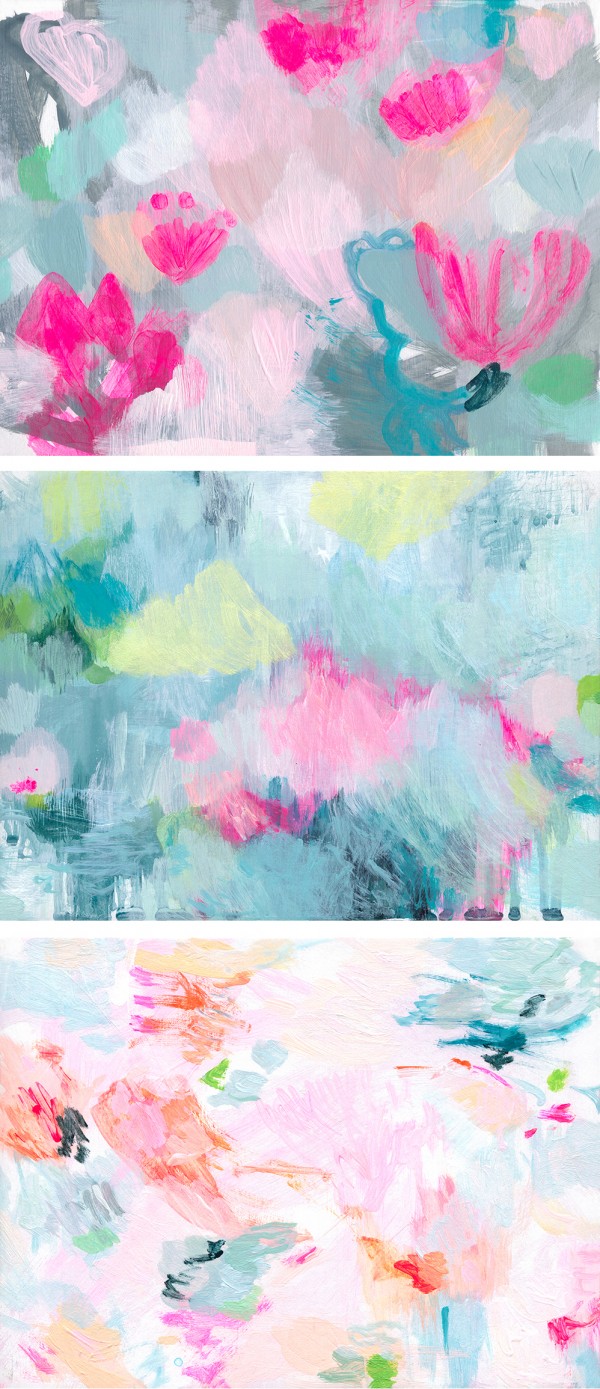 Learn the art of abstract painting with Belinda Marshall
Have you ever wanted to try abstract acrylic painting? If you're in Melbourne you're in luck because Belinda is teaching an intimate workshop this month. She'll give you an introduction to colour mixing, composition and working with layers of acrylics on a wood panel. At the end of the afternoon you'll be able to take home your own ready-to-hang small scale painting.
The workshop is on Sunday 29th May 2016, from 12.30-3.30pm. Click through for all the painting workshop details.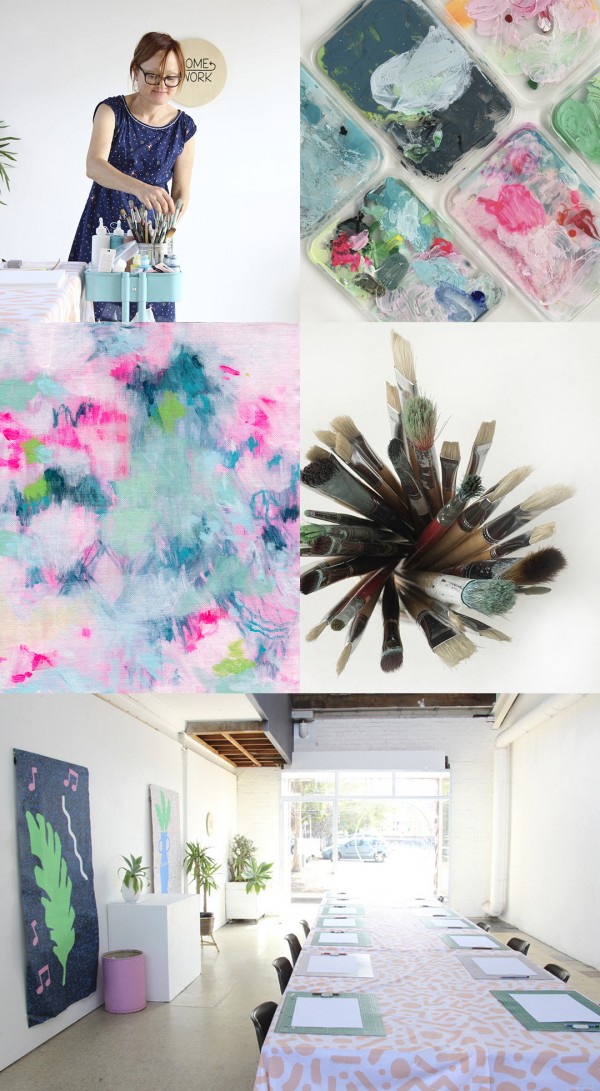 If you'd like to have a behind the scenes look at Belinda's studio and read more about her process take a look at our Space to Create interview. You also might like Belinda's fantastic collaboration of limited edition wallets and bags with Oktoberdee.