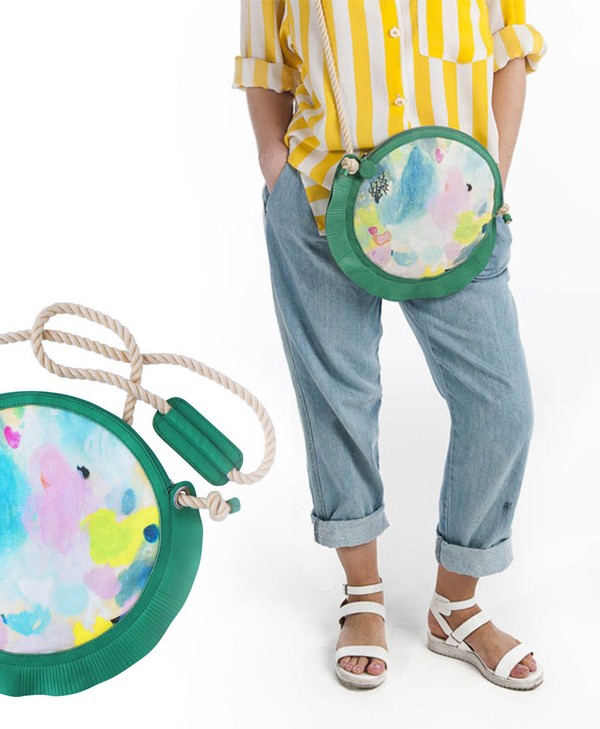 Oktoberdee has teamed up with Australian artist Belinda Marshall to create a range of quirky and covetable limited edition leather bags and purses.
With a fresh colour palette of emerald, powder blue and baby pink, this collab is part of Oktoberdee's Parlourpop range which also includes terracotta, mauve and grey leathers. Beautiful detailed embossing is the finishing touch on this gorgeous quirky collection.
The Jaffle bag is "a show stopper and conversation starter" and is designed to show off Belinda's art, which has been digitally printed onto linen. Large and round with a rope strap, the Jaffle bag is fun and edgy and perfect for summer.
The Ledger wallet and jaffle bag would make fabulous gifts for special girlfriends or sisters… or pop one on your Christmas wishlist. I added the Ledger Wallet in baby pink to my list, but then decided that I'd just treat myself instead. They are limited edition and we know they are going to be super popular, so snatch one up while you can.
You can purchase the Parlourpop collaboration pieces from Belinda Marshall's online shop as well as from Oktoberdee.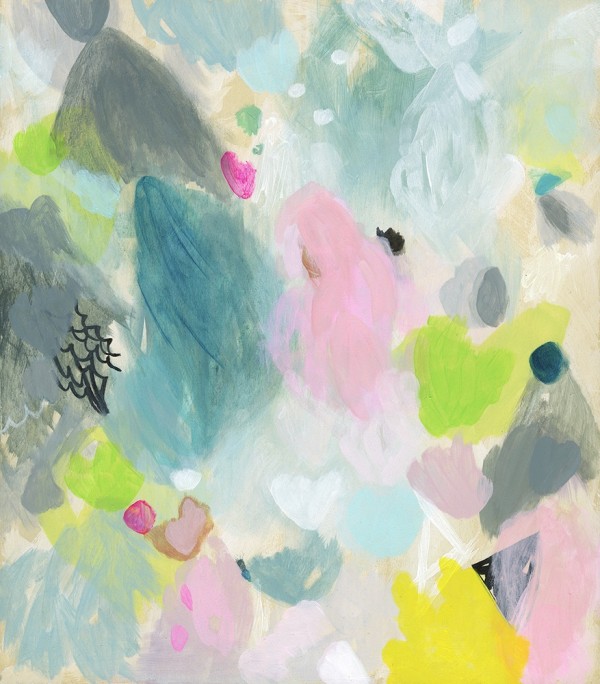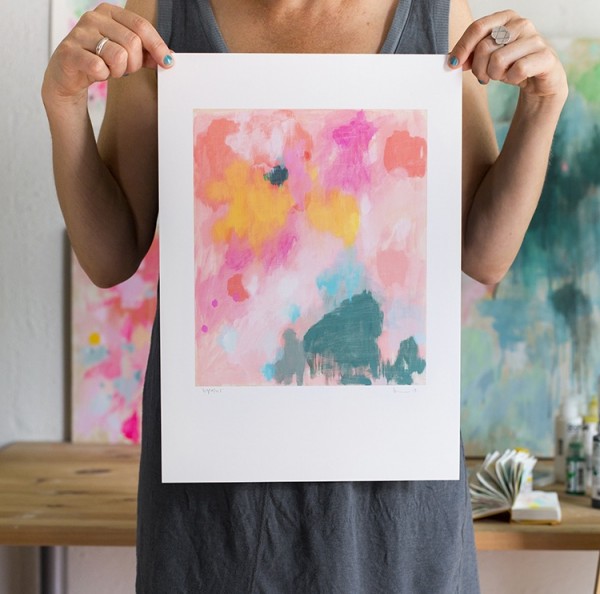 If you'd like to see more of Belinda's paintings and go behind the scenes into her studio and creative world, click through to our Space to Create interview with her.
Save