Candles are a lovely and easy way to completely change the mood of your table or room. This tutorial for sparkly sequin candle holders is all about the last minute prep for festivities.
Speaking of last minute prep I have done nothing for Christmas yet… the tree isn't up, no presents have been bought, I have no idea of what I'll be cooking on Christmas day. Zip. Zilch. Nothing. I figure I have eleven more days, and I've promised Roxy that due to the extremely late arrival of anything festive at home that we can leave the tree and decorations up all through January until school starts again at the beginning of February. I digress… let me show you the candle holders.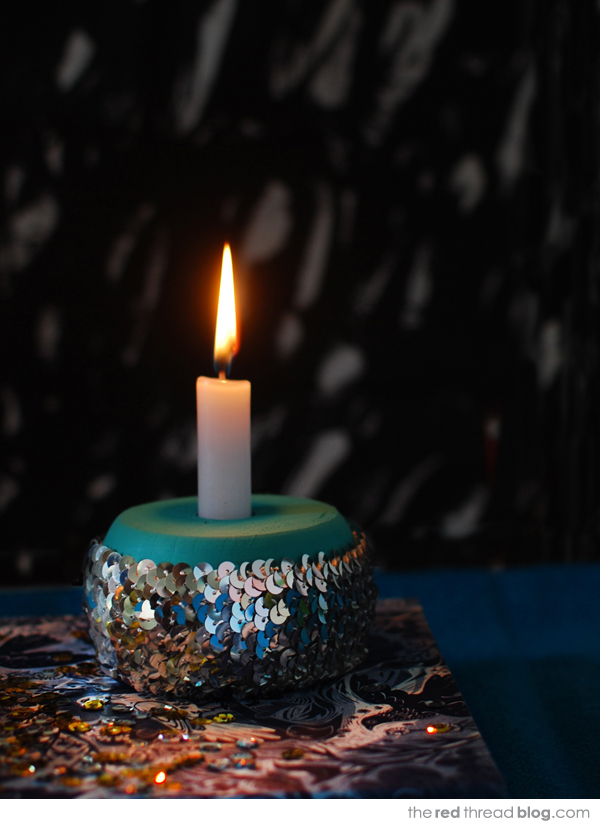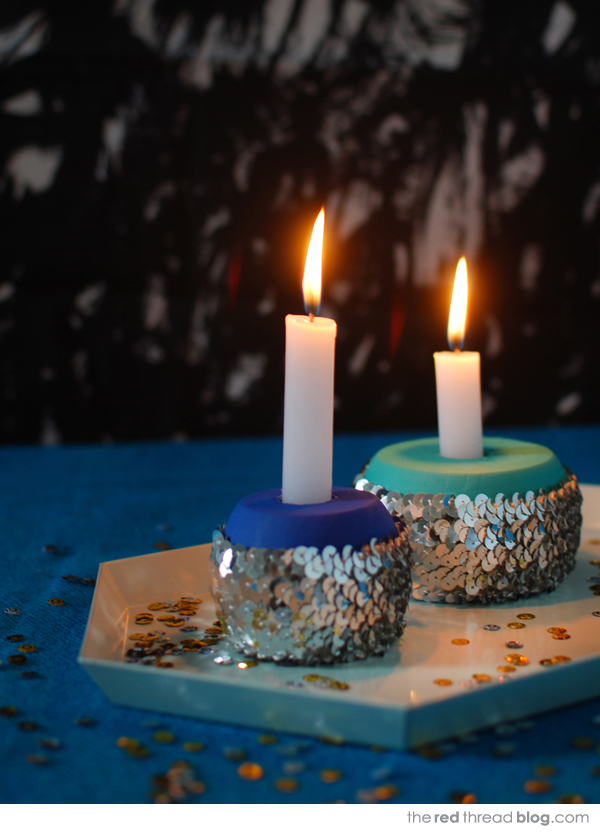 Or make them sans sparkles…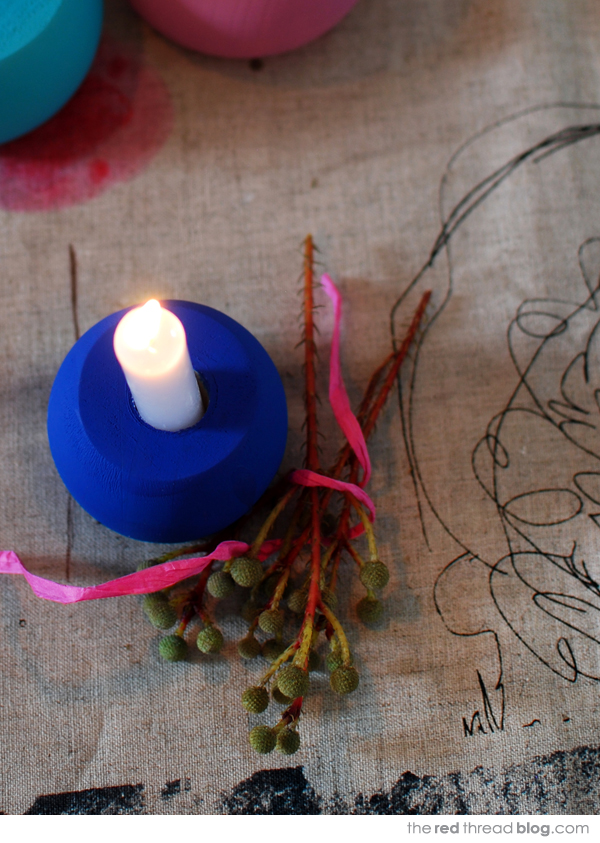 Click through for the tutorial.
This is super easy – all you'll need are timber furniture feet from the hardware store, sandpaper, paint and a paint brush, stretch sequin trim and a needle and thread (or glue). And candles of course.
Timber furniture feet come in a range of sizes and shapes so choose a few different ones for variety.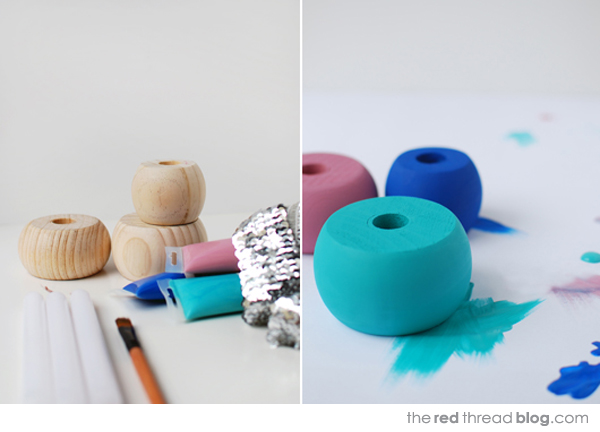 Give the timber a light sand if it has rough patches and wipe it over with a barely damp cloth.
Paint the timber with two or more coats of paint, depending on how strong the wood grain is. You'll want to achieve a good solid colour without the grain showing through.
Wrap the sequin trim around the candle holder. Cut a piece that is a couple of centimetres (less than an inch) too short to fit around the candle holder, so that it has to be stretched to fit. If you'd like the sequin trim to be removable – so you have the option to use the candle holders without the bling – sew the ends together. Fold the sequin trim in half so the wrong side is facing out and stitch the ends together with small tight stitches. Turn it out the right way and place over the candle holder. Or, you can glue the sequin trim straight onto the timber if you like.
Pop the candles in and you're all done.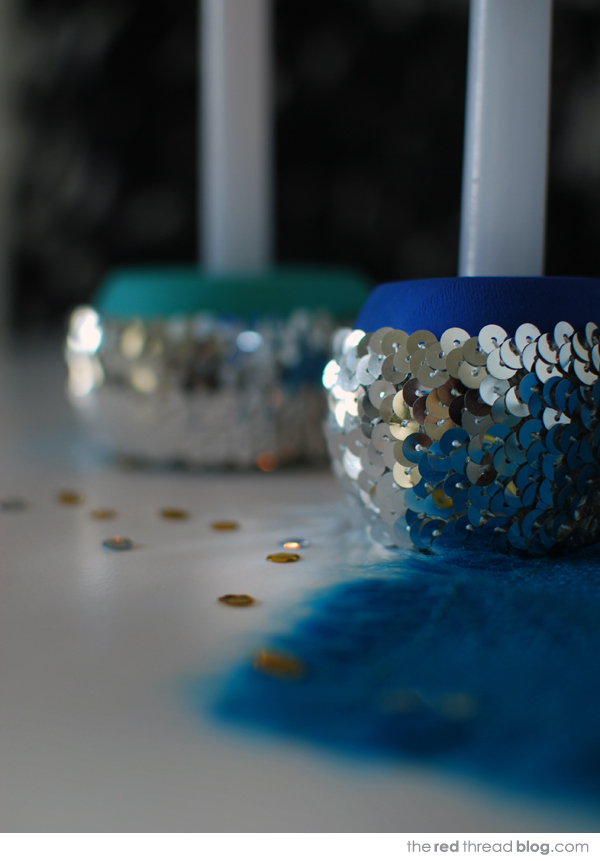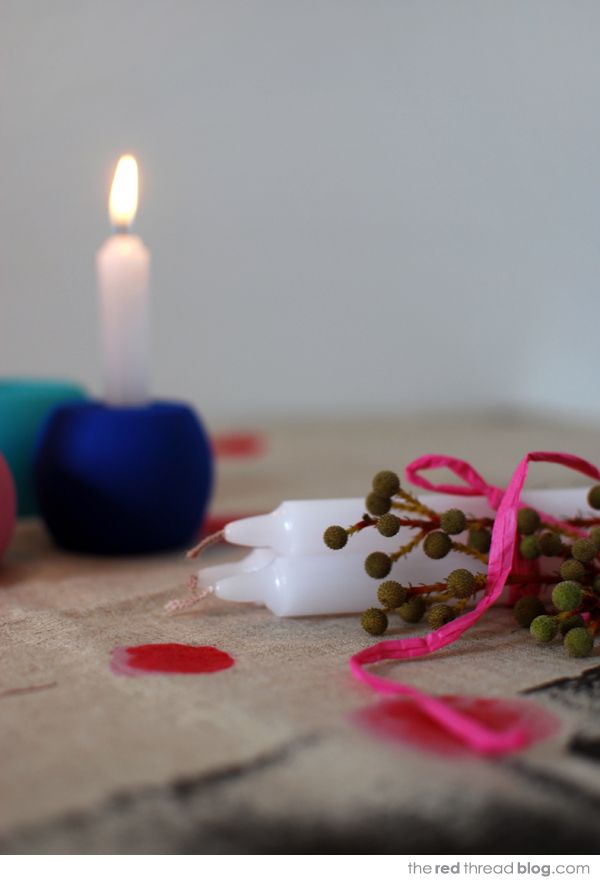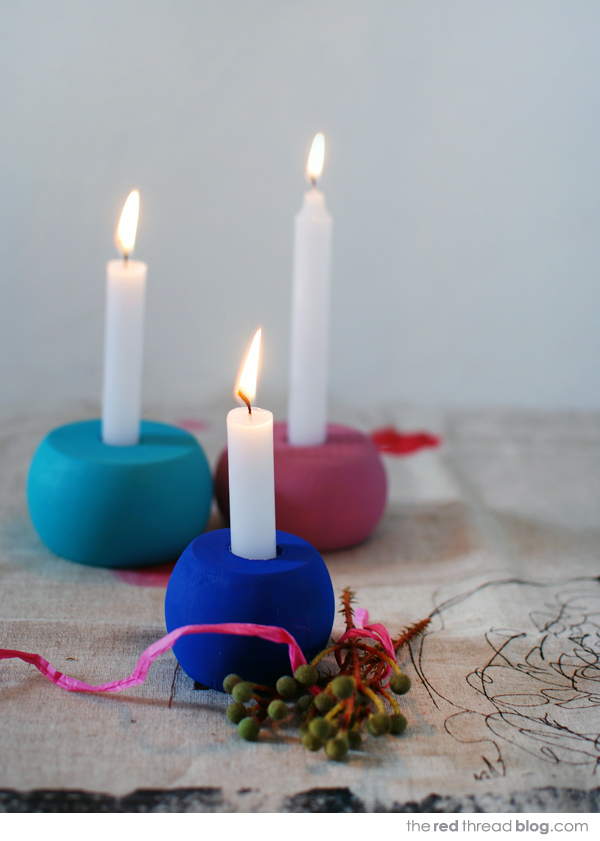 I hope you're further along with the countdown to Christmas than I am. At least I have some sparkly candle holders made now.
This tutorial first appeared in my Make Me column on decor8 on 15 November.