This week's Space to Create post (a couple of days late, I'm sorry!) is a behind the scenes look into the world of sock softie making and sewing kit designing with Claire from Craft Schmaft.  Not only has Claire established herself as the sock softie queen, but she has also designed and made the first ever sewing app. How cool is that?!
Meet Claire…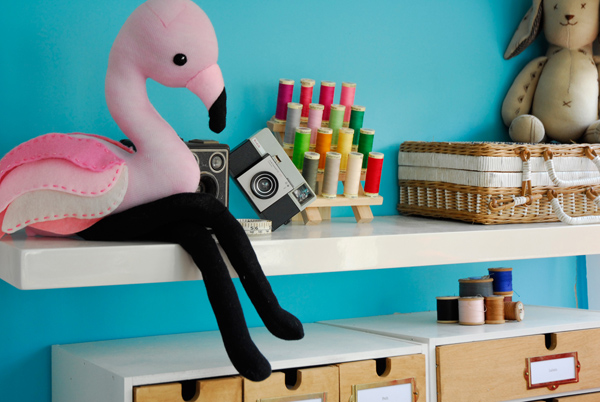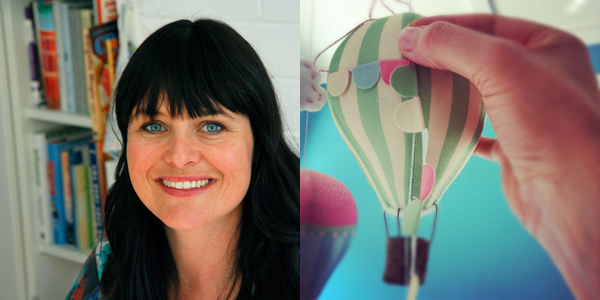 Where do you live?
On the northern beaches of Sydney in a big old 1920s house with my husband and two very cheeky boys aged 3 and 5. The house has been renovated a few times over the years but still has touches of charm here and there along with a big garden and lots of space to play.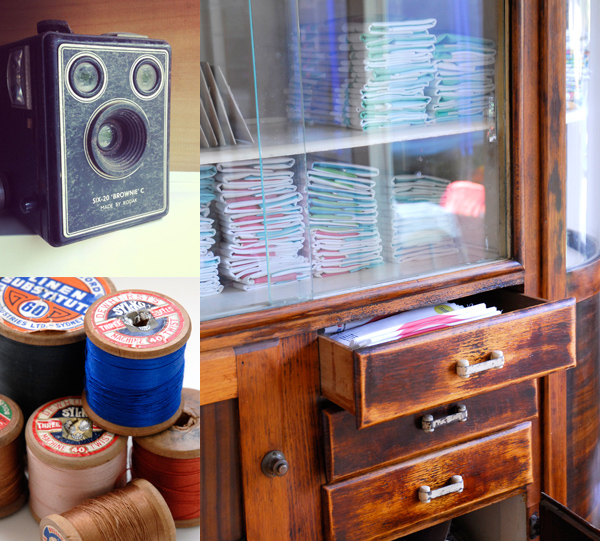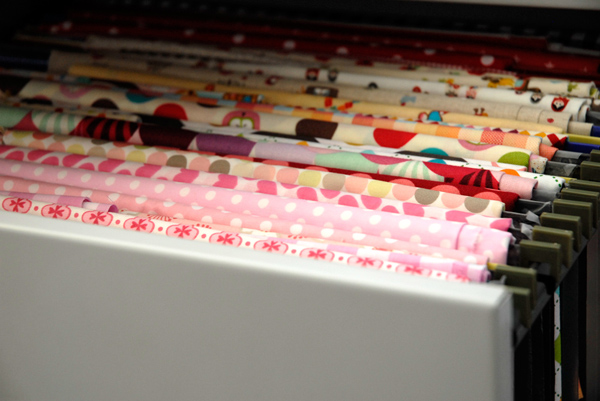 Genius idea for storing fabric in a filing cabinet!
Where do you create?
I'm lucky enough to have a light filled room, which was once the old verandah, as my studio… or woman cave as I like to think of it. It's filled with fabric, thread, felt and all sorts of notions. It's also my messy space and is usually covered in my latest projects. I often spill out onto the couch beside the fireplace for late night stitching sessions.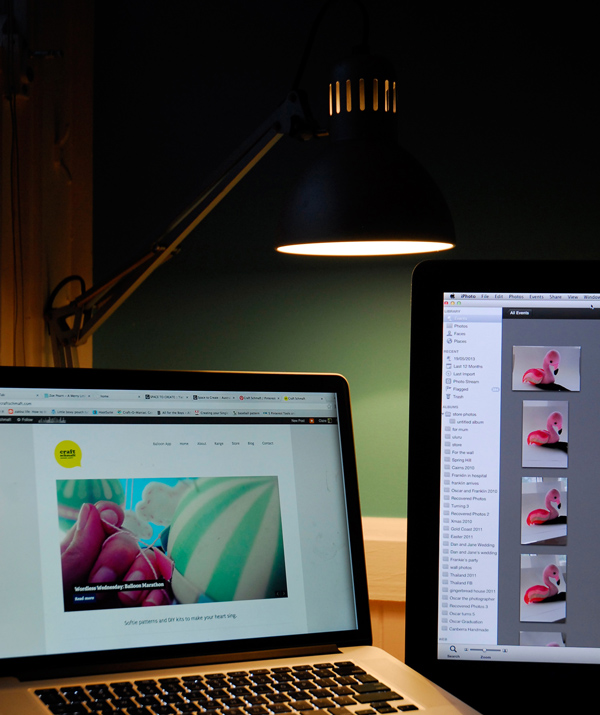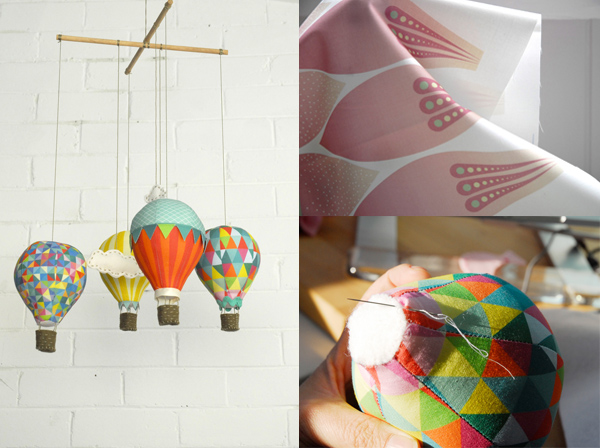 When do you create? Is it a full time job?
Anywhere and everywhere is the short answer. Some of my most creative moments happen when I'm traveling. I'm not sure if it's the change of scene, adventure or precious quiet time but planes, trains, automobiles send my mind wandering and hand sketching. I always carry a moleskin notebook with me to fill with drawings and ideas for my next project.
The business is a full time job worked around the boy's school and kindy hours. I've always been terrible at work-life balance but I seem to have arrived at a wonderful point of work-life blend with my family.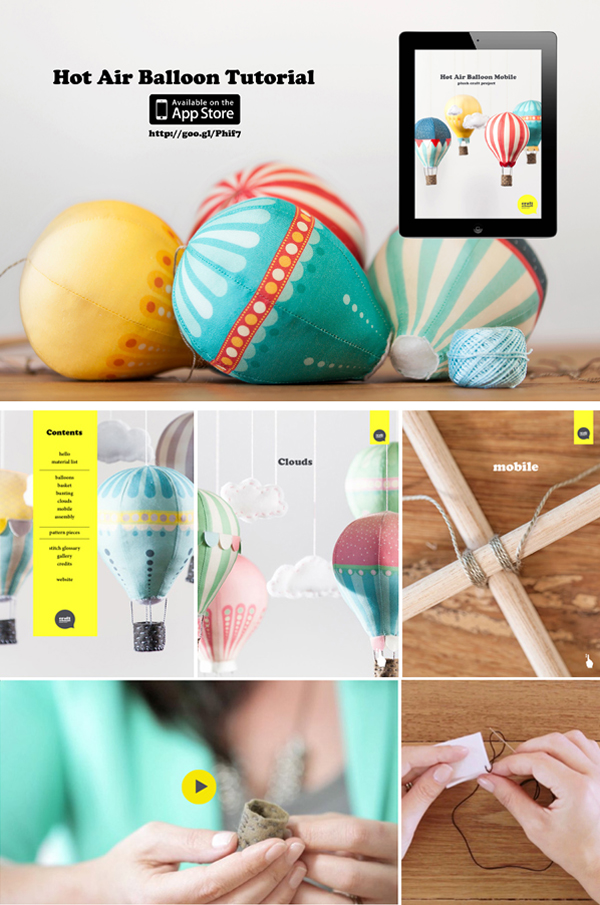 The Craft Schmaft app… see more here.
What path led you to this creative place?
I studied design at university (UTS), during this time I also worked as a production assistant on children's animated CD-ROMs. From there I became a web designer and then an art director in London and Bristol. I was Digital Creative Director at TBWATequila for years and I LOVED it however once I had kids my heart had different ideas.
While I was pregnant with Oscar I had this insane nesting urge to make things for him – quilts, softies, mobiles, clothes. I started the blog, Craft Schmaft, imagining that I'd be incredibly bored while on maternity leave (HA!). What started as a hobby turned into a passion – I relished being hands on with my creativity and helping others to make things still gives me such a buzz. To me it wasn't just making stuff… it was making happy. I took a leap of faith in 2009 and the Craft Schmaft blog is now a growing business.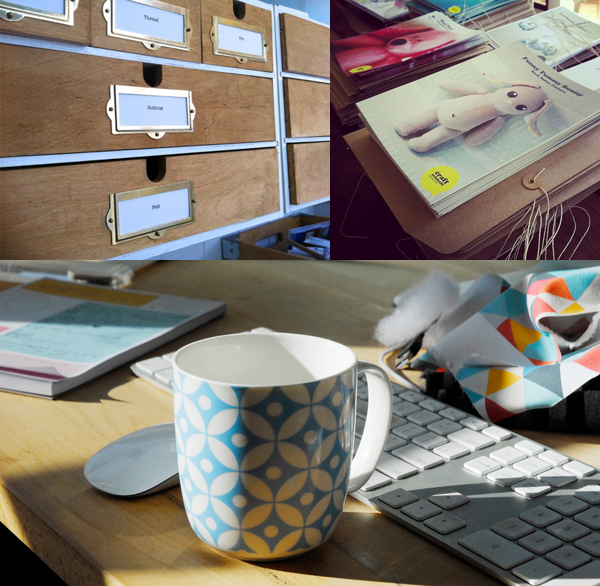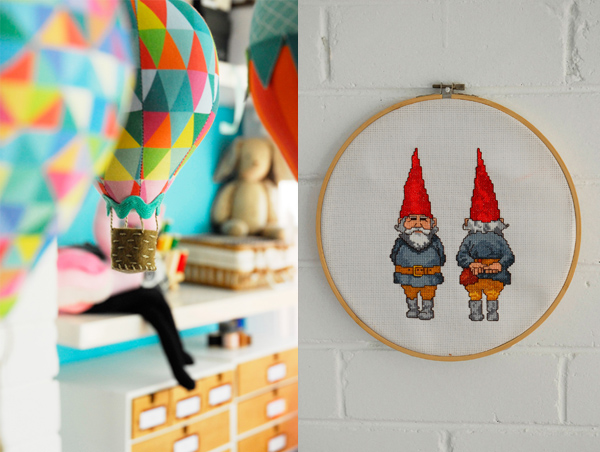 What's your elevator pitch? How do you describe what you do?
Craft Schmaft: Sewing patterns, fabric panels and luxe craft kits to make your heart sing.
How would you describe yourself in six words?
Creative. Passionate. Positive. Bright. Messy. Cheese lover.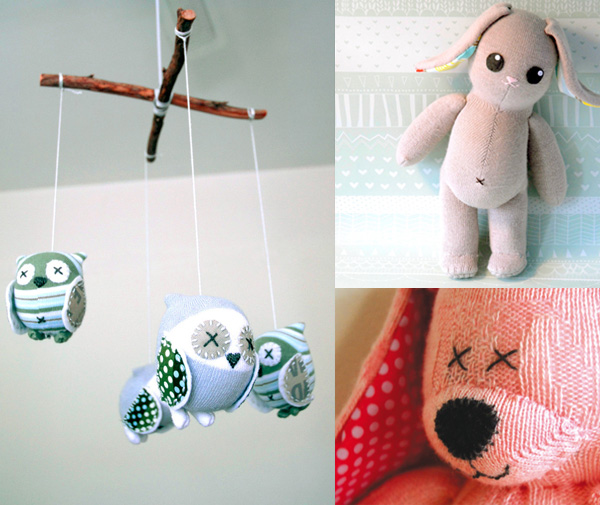 Where do you find inspiration and motivation?
Vintage architecture, film, fashion and toys really inspire me – Vintage circus posters and illustration influenced my hot air balloons and fifties flashbacks were a big inspiration for my flamingo. The Baby Godzilla has a seventies film vibe. I tend to be drawn to things that are whimsical, geeky or cute.
I love creating things for babies and children to interact with, there's no better motivation than seeing a little one delight in something you've made with your own two hands.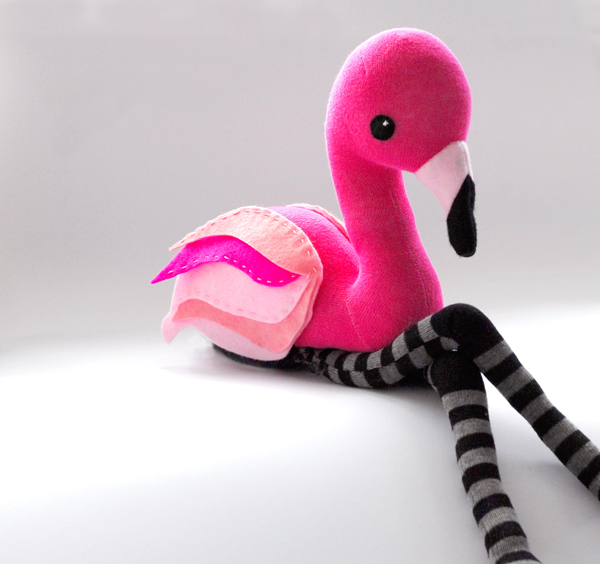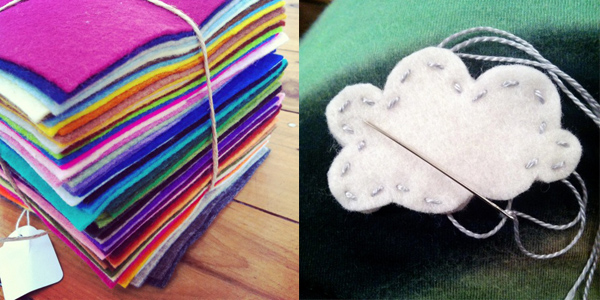 What are the essential items in your workspace?
My Mac, sewing machine, iphone, lots of pens and paper and a big stash of fabric. You can never have too much fabric.
What advice do you have for aspiring creatives?
Do what you love. Follow your heart. I believe passion is the most important thing in creative work. Keep exploring, traveling and living life because every experience you have contributes to who you are and what you create. Oh… and thick skin. You'll never please everyone and if we all loved the same things the world would be a very boring place.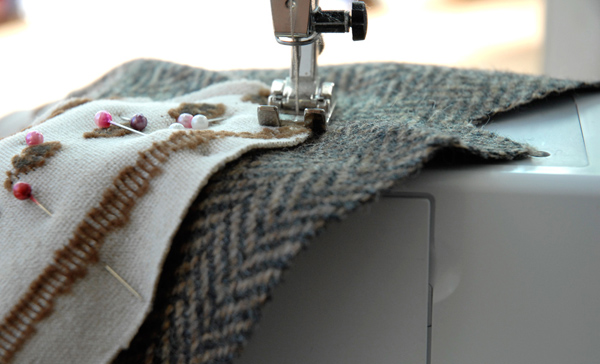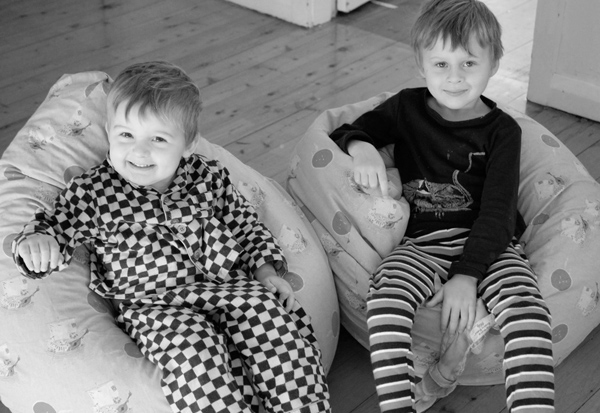 Do you have a dream that you'd love to fulfill?
One day I'd love to have a studio in a majestic old building filled with crafty materials, vintage furniture, whitewashed walls and talented folk who love to create as much as I do.
Having said that I feel so lucky to be living my dream already. There's an Epicurus quote that sums it up nicely:
"Remember that what you now have was once among the things you only hoped for".
Thanks so much for being part of Space to Create Claire! You can find out more and connect with Claire here:
The Craft Schmaft online shop.
Save