Magic eight balls are kind of fun aren't they? This is my free printable version of the magic eight ball – a magic dice. Looking for an opinion? Need an answer? The magic dice can help.
Children will love this. Roxy is happy to spend a long time thinking up questions and rolling the dice, over and over again.
Do I have to make my bed in the morning? Will I have a good day at school? Are we going to go on an awesome holiday this year? Can I have chocolate for breakfast?! Of course there are some things that the magic dice isn't allowed to have the last word on.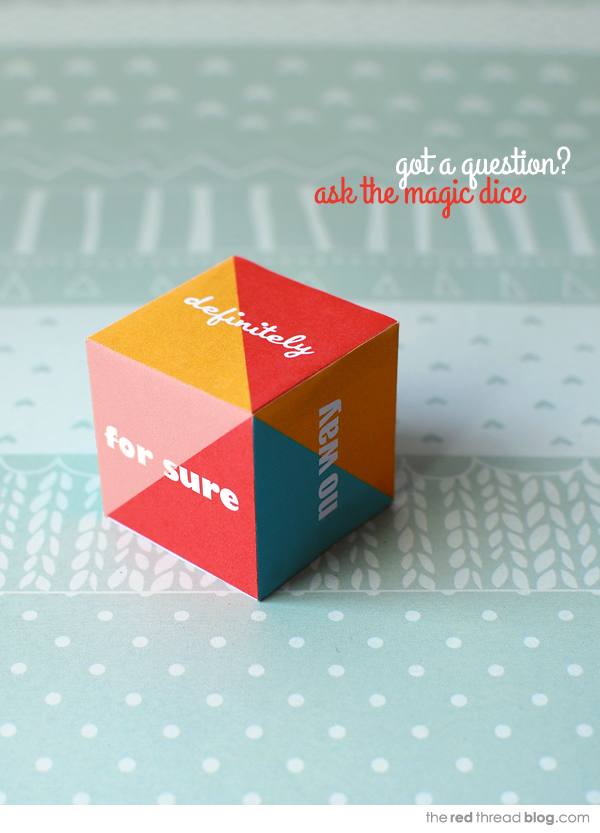 Got a question to ask?  To download the free printable just click here.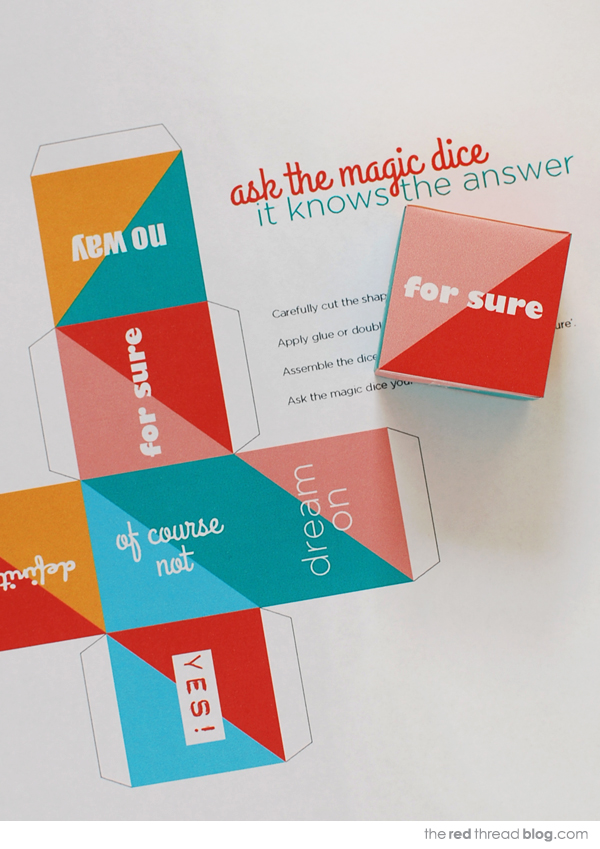 Edit: Following a reader comment about the singular and plural versions of die/dice, I thought I'd add this… I did double check before I wrote the post and according to the Oxford Dictionary: "Historically, dice is the plural of die, but in modern standard English dice is both the singular and the plural: throw the dice could mean a reference to either one or more than one dice." Tricky!

I hope you have fun with this magic dice – with or without kids – this simple idea has definitely given us lots of laughs and enjoyment.
Printables design, styling and photography by Lisa Tilse for We Are Scout.

We Are Scout printables T&C: This printable is copyrighted by Lisa Tilse for We Are Scout. It's for personal use only – for yourself or for a gift. This printable may not be use for commercial purposes, or reproduced or shared, in part or in entirety, in print or electronic form. Thanks for your respectful use.
Save
Save
Save