Magic eight balls are kind of fun aren't they? This is my free printable version of the magic eight ball – a magic dice. Looking for an opinion? Need an answer? The magic dice can help.
Children will love this. Roxy is happy to spend a long time thinking up questions and rolling the dice, over and over again.
Do I have to make my bed in the morning? Will I have a good day at school? Are we going to go on an awesome holiday this year? Can I have chocolate for breakfast?! Of course there are some things that the magic dice isn't allowed to have the last word on.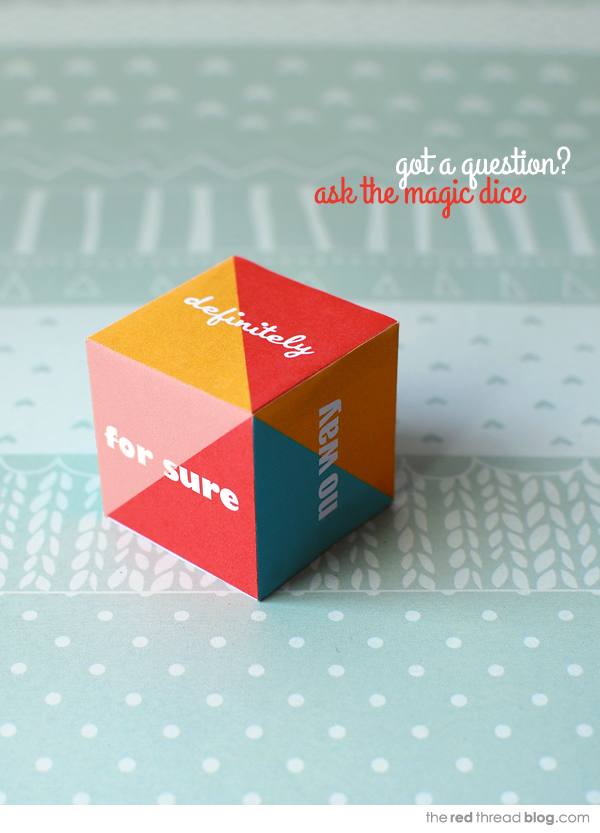 Got a question to ask?  To download the free printable just click here.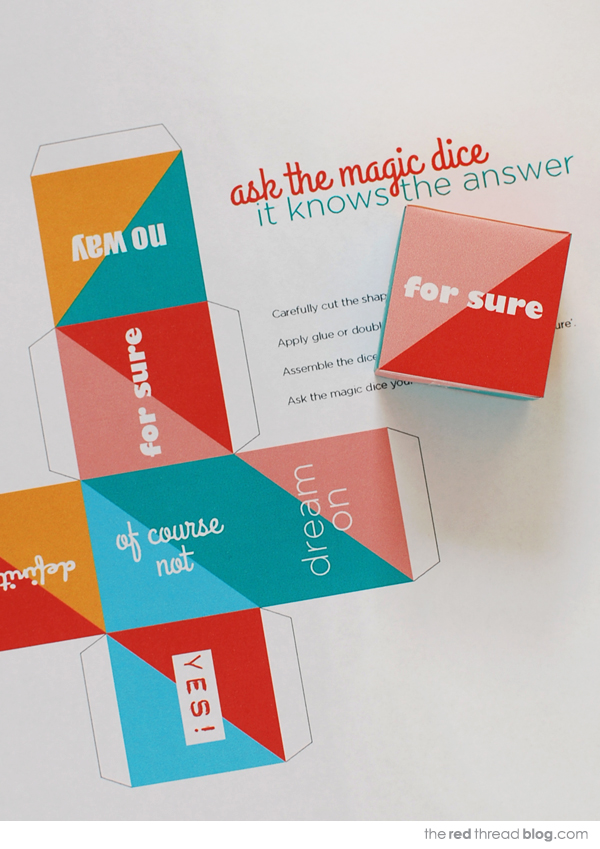 Edit: Following a reader comment about the singular and plural versions of die/dice, I thought I'd add this… I did double check before I wrote the post and according to the Oxford Dictionary: "Historically, dice is the plural of die, but in modern standard English dice is both the singular and the plural: throw the dice could mean a reference to either one or more than one dice." Tricky!

I hope you have fun with this magic dice – with or without kids – this simple idea has definitely given us lots of laughs and enjoyment.
Save
Save