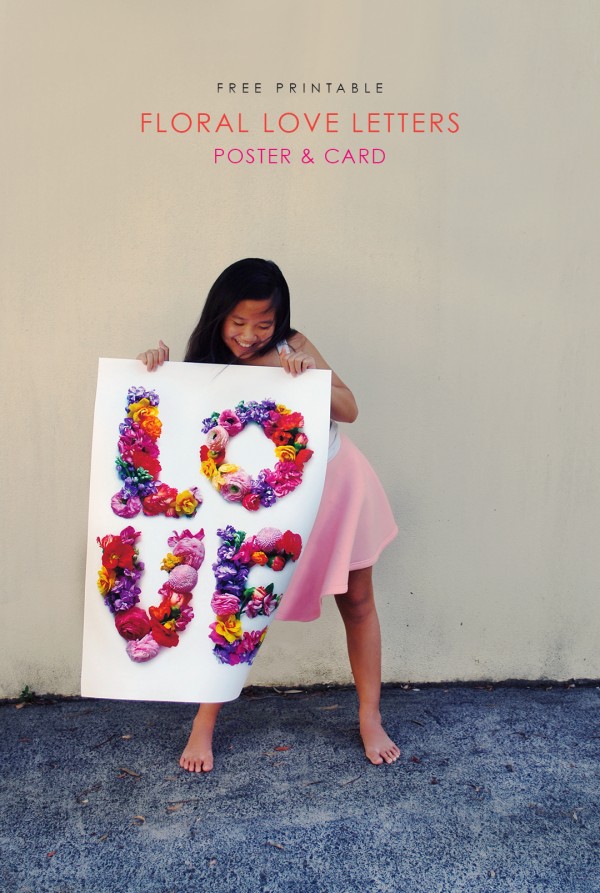 This Valentines Day say it with flowers – bright beautiful flowers that won't wilt or die! Download and print out this free printable declaration of love, as a poster or a greeting card, to give to someone who has your heart. Or hang onto it for yourself… Roxy's already laid claim to this poster for her bedroom wall!
The downloadable poster file is A3 size, but the resolution is high enough to print on A2 paper, like I did. Big love! You can print it on smaller paper, and imperial sizes, just scale to fit. The best part? I had it printed at my local Officeworks for just $22.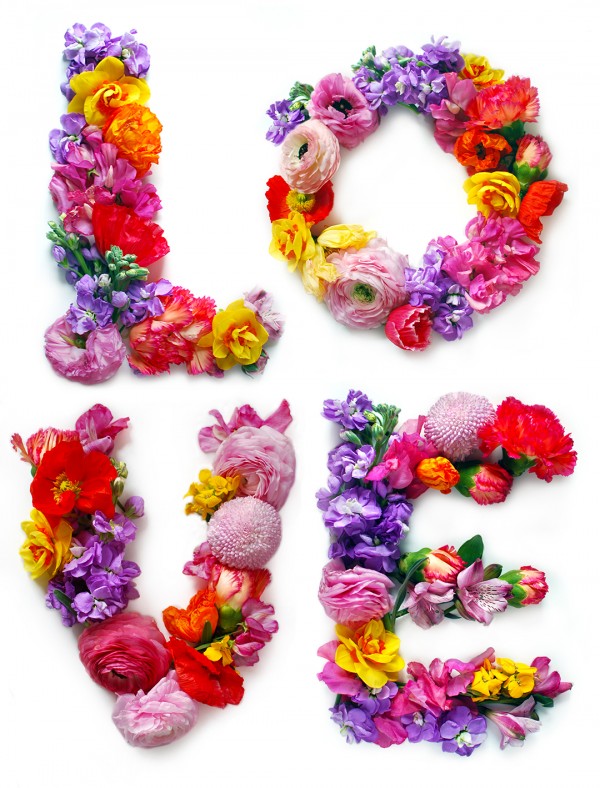 I shot these floral love letters with Valentines Day in mind way back when we made our hanging flower chandelier last year, so I'm happy to be able to finally share the printables with you.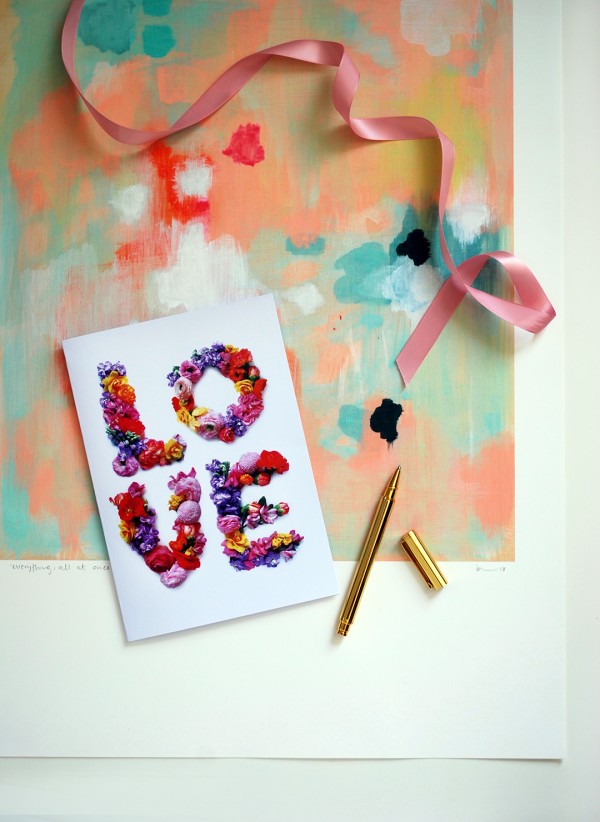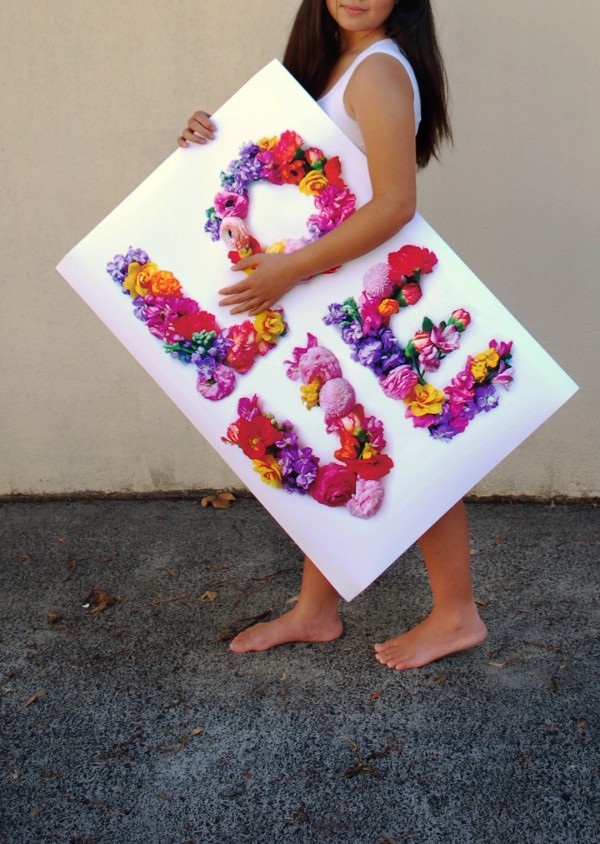 Download the free printables: Valentines Day or any day!
Download the free printable Floral Love Letters poster here. [refer to copyright info below]
Download the free printable Floral Love Letters greeting card here. [refer to copyright info below]
I hope you enjoy giving (or keeping) your poster and cards as much as I enjoyed making them. Playing with flowers is so much fun!
Please note: all We Are Scout printables are protected by copyright owned by Lisa Tilse and are for personal use only. They may not be used (in part or in full) for commercial purposes, or distributed in soft or hard copy. Personal use means printing copies for yourself or for giving as gifts. By all means tell your friends – we encourage you to share the link to this page – send them our way rather than sharing the file. Thanks for your respect.
Printables design, styling and photography: Lisa Tilse for We Are Scout.