Remember the downloadable template I created to make geometric paper decorations? I thought it would be fun to create a mobile out of them, so I have another tutorial for you. I love this having mobile in my living room – mobiles aren't just for kids' spaces!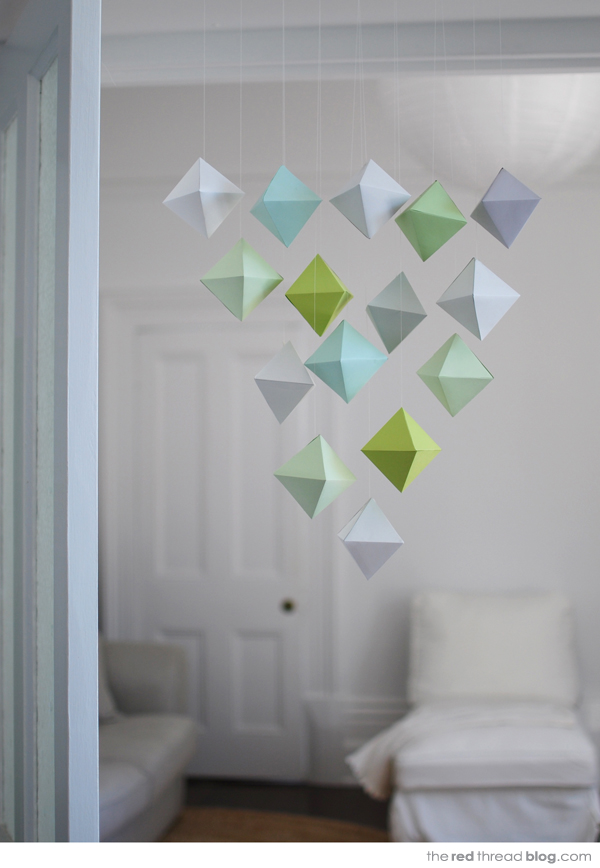 I chose to hang the shapes at random heights because I like the contrast with the structured geo shapes – it would also look great with the shapes hanging in perfect rows. Click on the image below for the full tutorial.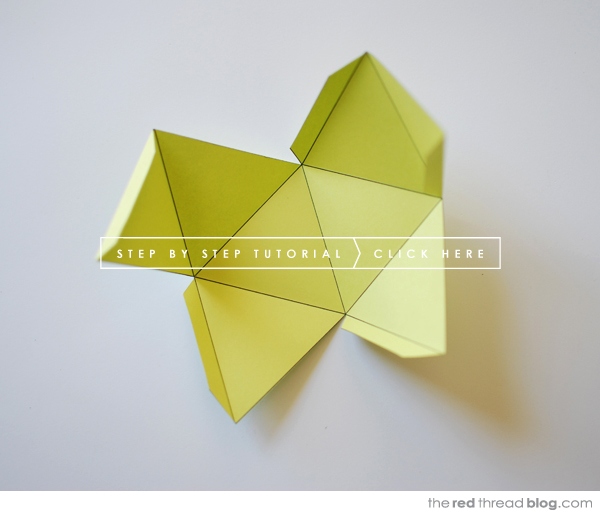 If you make these geometric paper shapes and want other ideas on how to use and display them have a look at my original tutorial on making geo paper decorations.