I recently had a fun day in the studio shooting gift wrapping ideas with Freedom. We made four videos that show simple and fun ideas on nailing your wrapping this festive season. I have a sweet idea on how to wrap and disguise a gift card and I show how to wrap Japanese style with a tea towel, how to make a gift bag and some easy chopstick gift toppers.
Stylist Eliza Ashe was in the studio as well – check out her videos on how to set and style your Christmas table.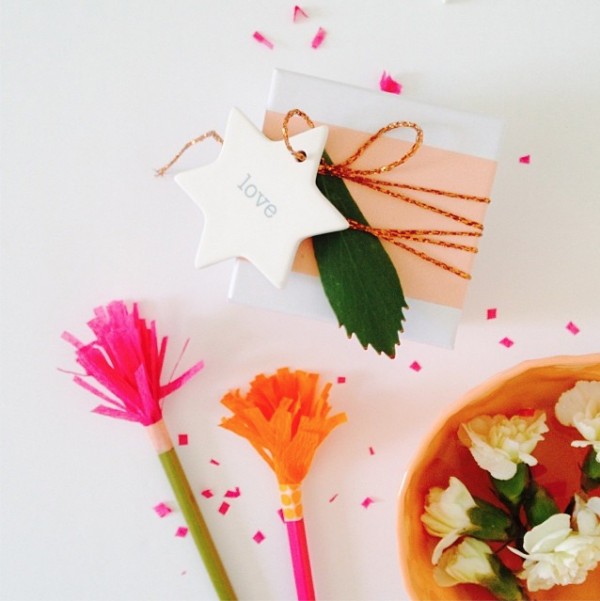 Those lovely ceramic gift tags are available at Freedom too. How's your Christmas gift wrapping going? I haven't even managed to get our tree or any decorations up yet, so you're probably way ahead of me!