The vibrant colours and patterns that mix, match and clash in IKEA's JASSA range were inspired by the design traditions of South East Asia. "The way the JASSA patterns are built up visually, is very much like the traditional techniques of batik or ikat to colour cloth. There are lots of competing colours, pinks and yellows and blues and greens. To begin with, you wonder how they can possibly work together, but in the end they just do," said textile designer Paulin Machado, who was inspired by the Indonesian way of mixing colours and patterns.
JASSA is all handmade, so each individual piece in the collection is different, using hands on techniques and raw materials such as rattan, bamboo, water hyacinths, sea-grass and cotton. The designers worked together with local craftspeople to develop a close understanding of local skills. As a result, the JASSA furniture and homewares range shows a sense of experimentation, combining modern design, natural materials and traditional craft methods. It includes loungers, chairs, a room divider, rugs, soft furnishings and pre-cut fabric, baskets, ceramics, lamp shades and more.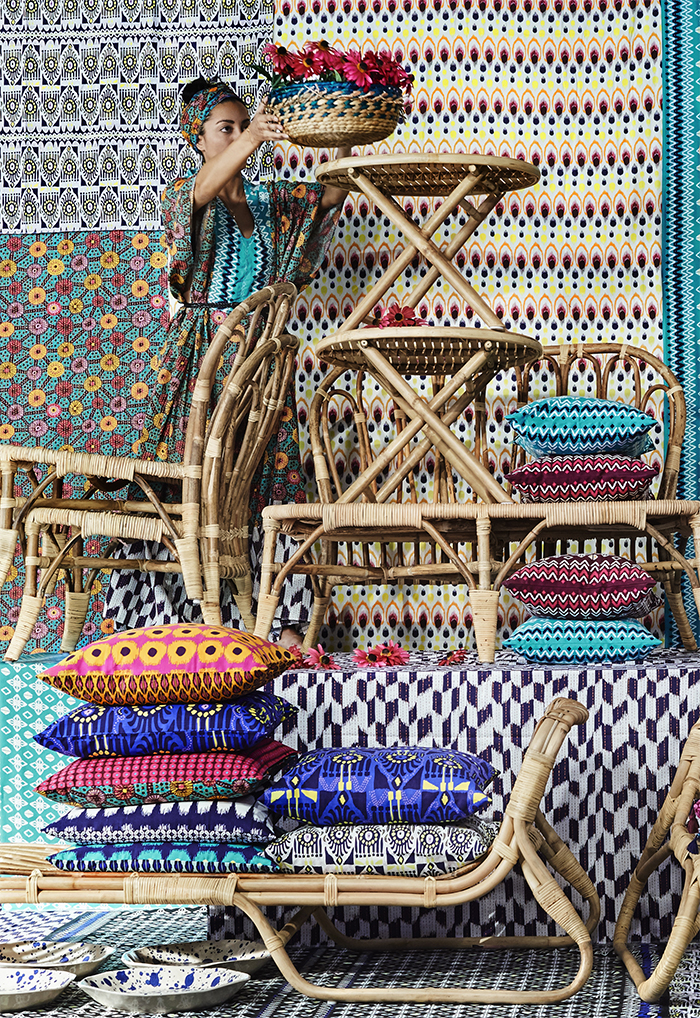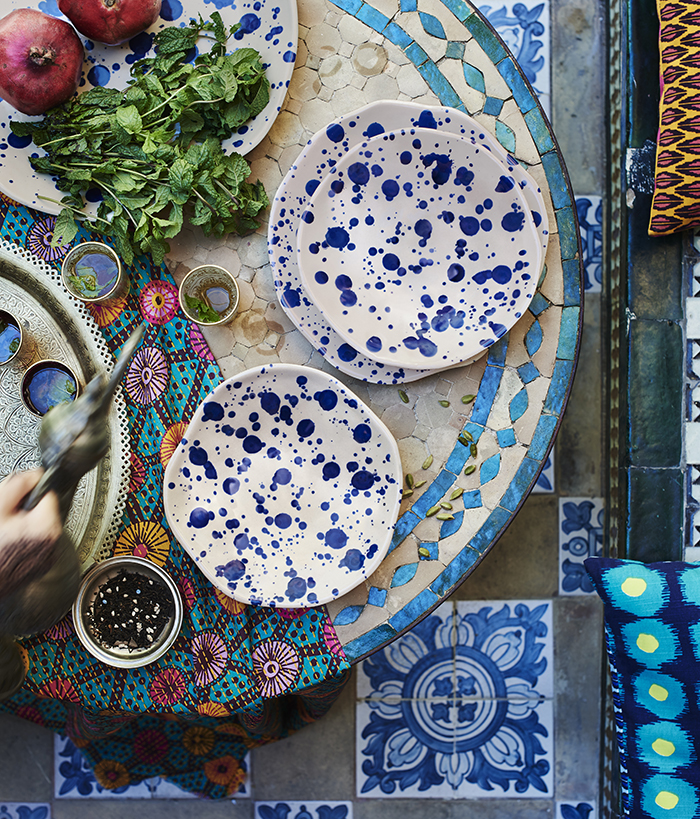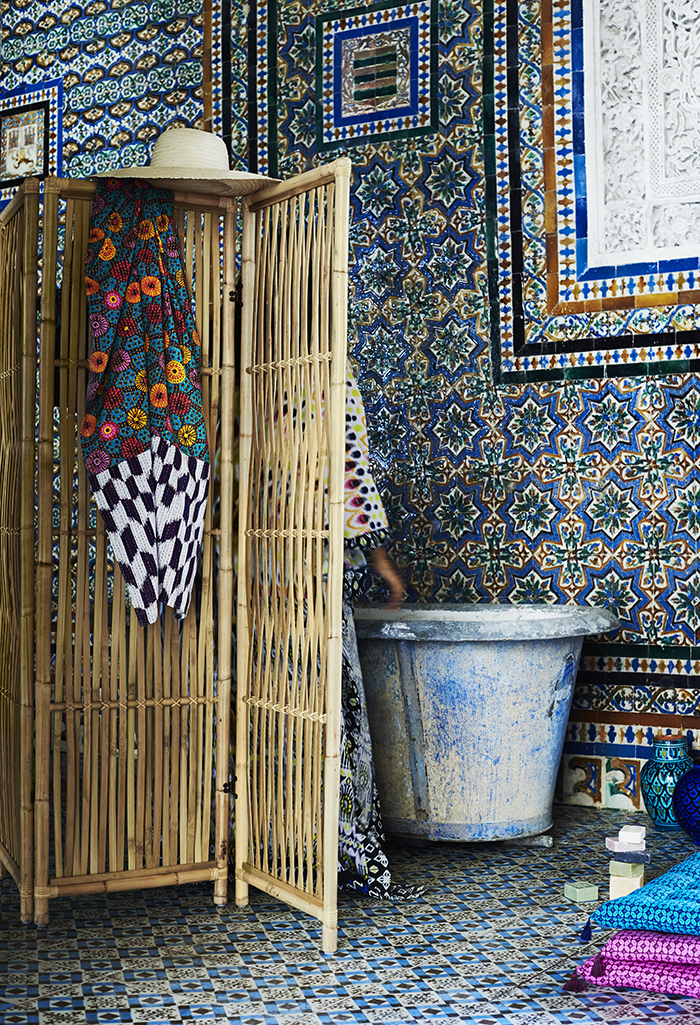 "The eclectic mix of vibrant colours, organic textures and bold patterns of JASSA add instant life to any room of the home. The intricate details of JASSA command attention on their own, but combining various pieces for bolder statements is where the magic happens, infusing a relaxed vibe into any home," explains Tiffany Buckins, IKEA Australia Interior Design Manager.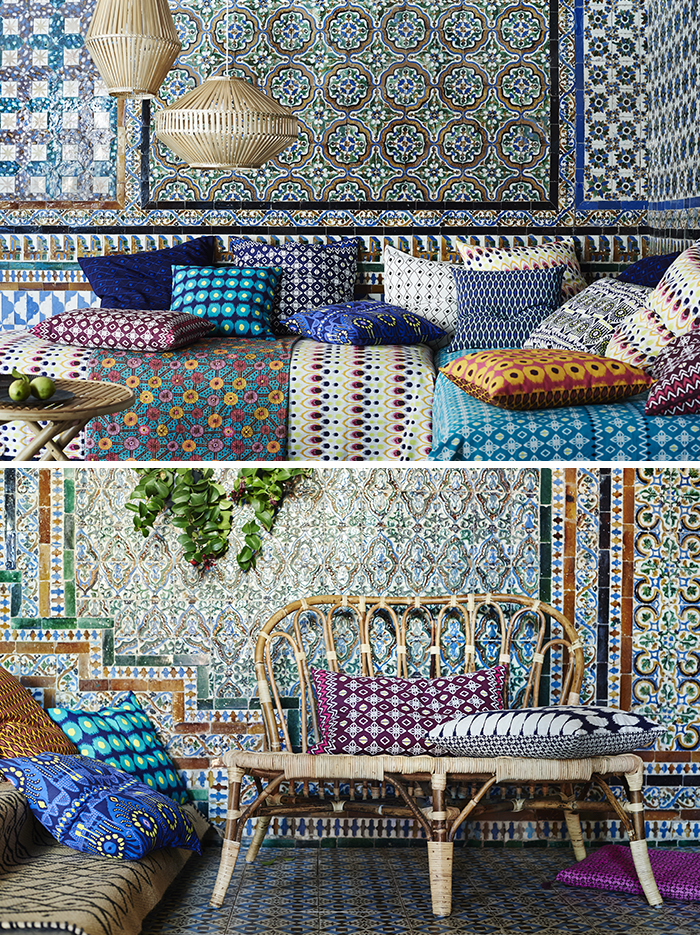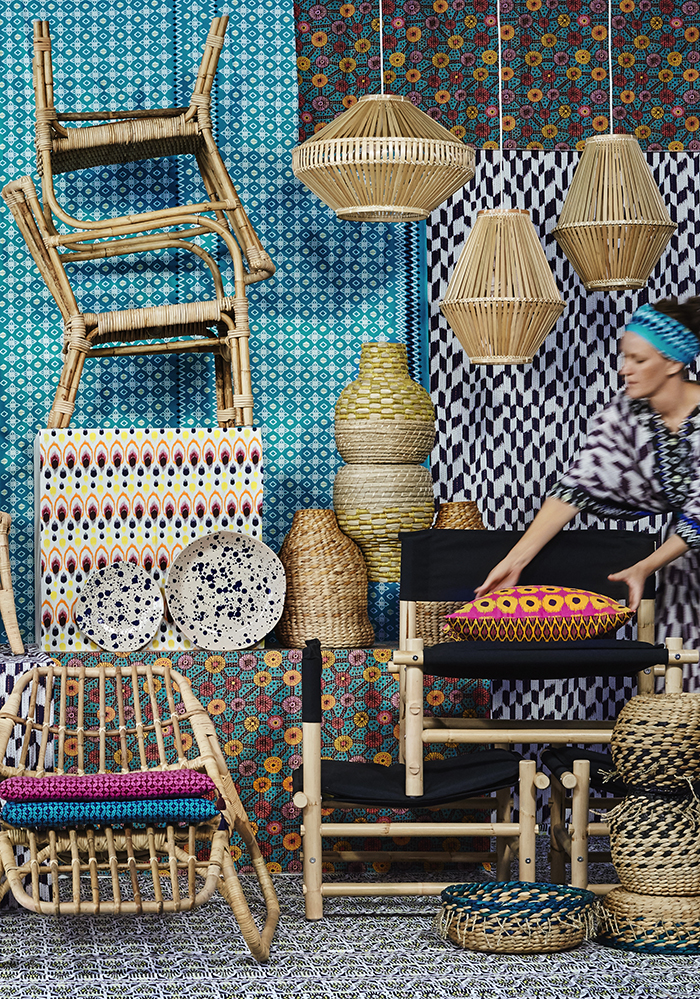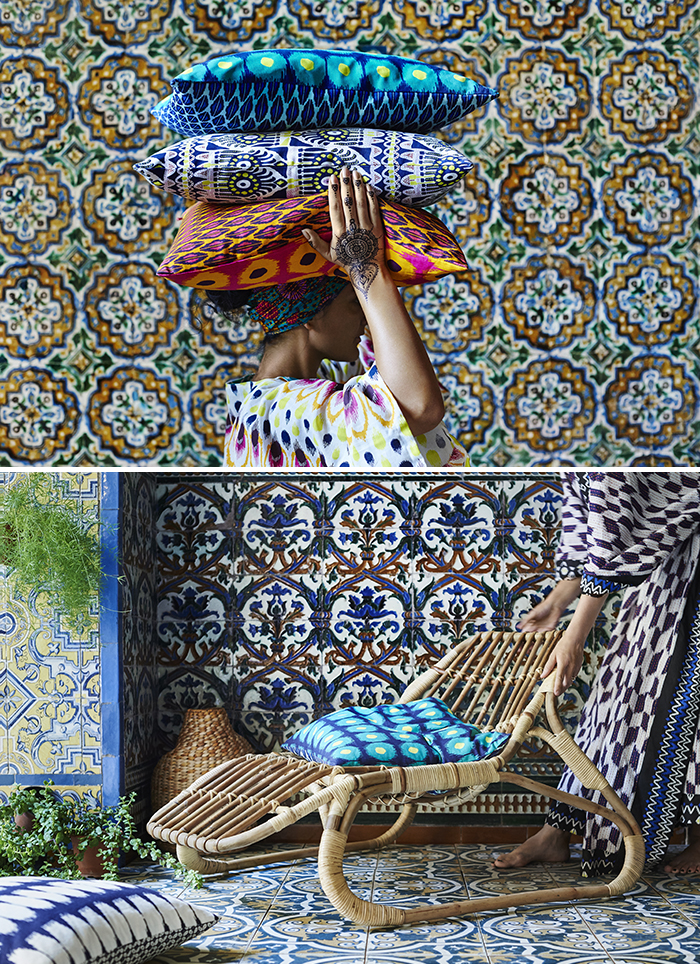 I love the ethnic pattern play and vibrant colours in this amazing range. It all looks incredible layer upon layer, but pulling out key pieces to work back with your existing decor would also look fab.
IKEA's JASSA is a limited edition range and is available in store now until sold out. Check out the full range online at IKEA.
Save
Save
Save
Save
Save
Save