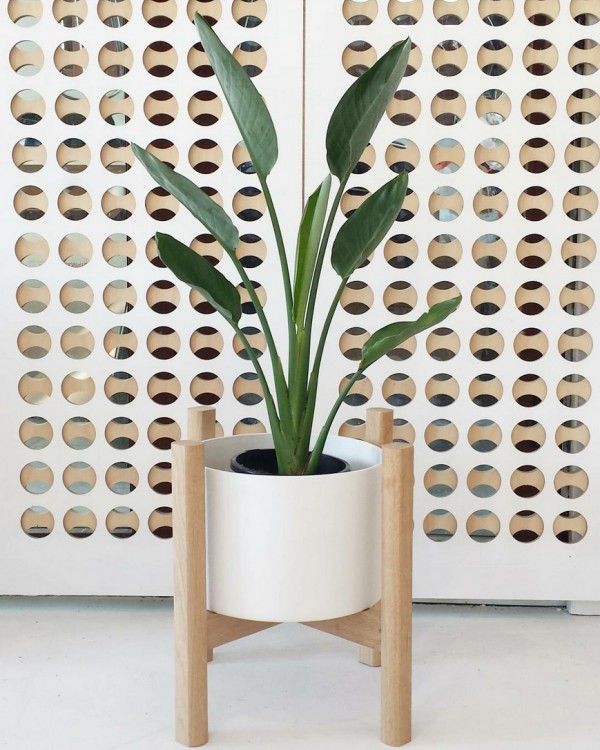 I spent some time on the weekend repotting and reorganising some of my indoor plants. Inspired to style them up, I did some online browsing for new planters and plant stands.
Indoor plants are still madly on trend, and they're an easy way to transform an empty corner or space in your home. I've rounded up 10 of the best planters that you can buy online in Australia right now.
Top photo: The Babanees Plant Stand from Green Cathedral is made from solid oak. Ingeniously, it's flippable so you can have it high or low standing.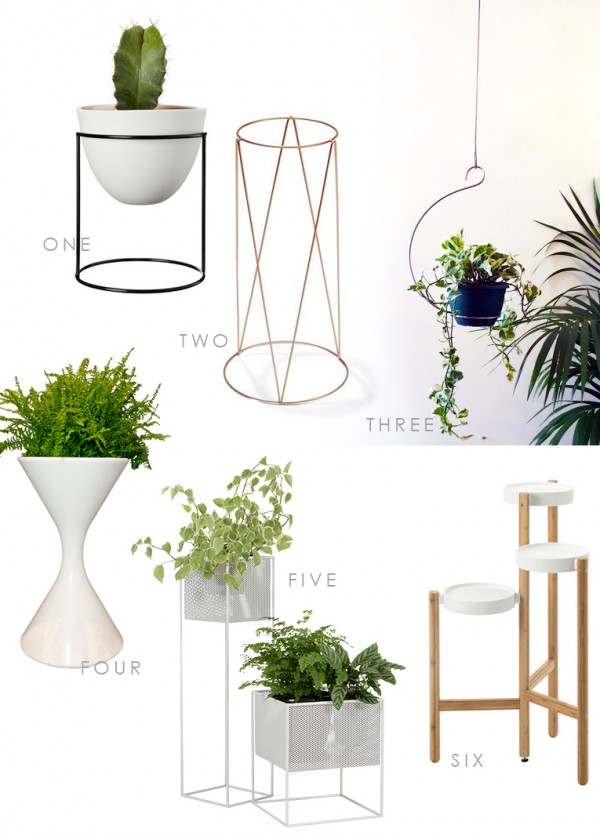 One / Nest from Ivy Muse
Two / Copper Plant Stand from Kmart
Three / Curved Ceiling Plant Hanger from Mr Kitly
Four / Hourglass Planter from Garden Life
Five / Perforated Metal Planter from Redfox & Wilcox
Six / Satsumas Plant Stand from Ikea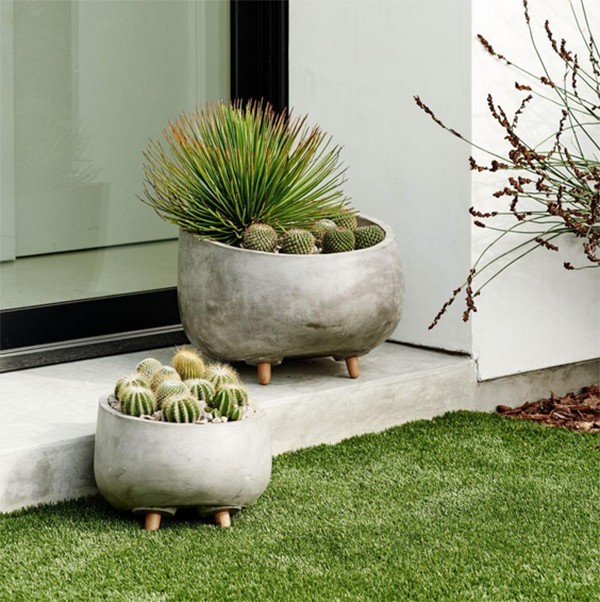 Modern Wood Leg Planter from West Elm  These organically shaped cement bowls sit on treated wooden legs, and are perfect inside or out.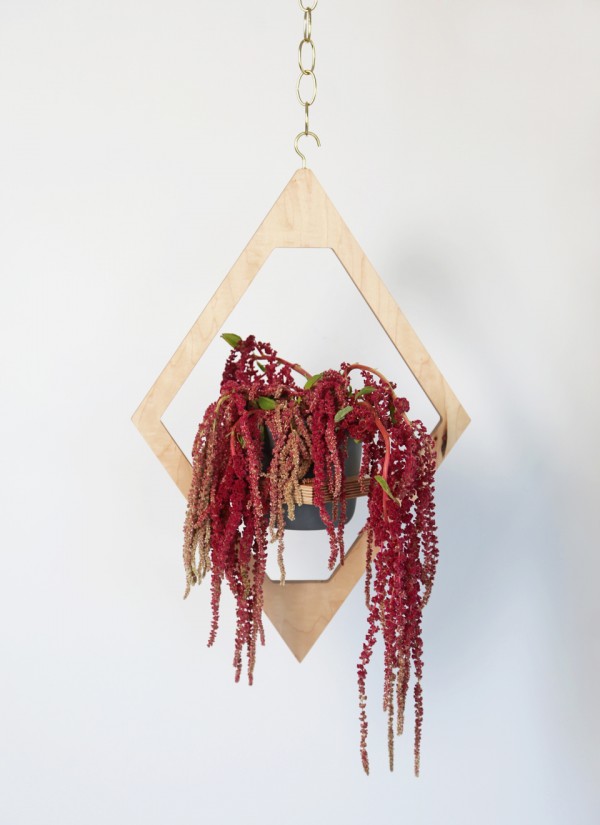 MFEO Jungalow Hanging Planter from Ancoeur  A modern tribute to the Scandi-inspired bentwood designs of the 1970s, this hanging planter is handcrafted from sustainably harvested maple europly.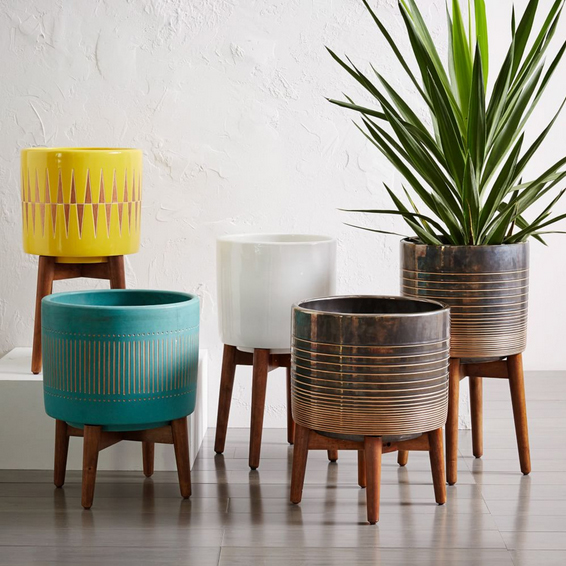 Mid-Century Turned Leg Planters from West Elm  Harking back to 1950s and '60s silhouettes, these beautifully textured and coloured glazed ceramic pots sit on stands with tapered, solid wood legs.
Get your plants kitted out in style with these planters. Mix and match materials, textures and colours to create an interesting interior jungle vignette. Group your planters against a wall, by a doorway or in an empty corner to create a living oasis.