Painting the exterior of your home is a big commitment. So how do you choose paint colours that you love, that work together, and will stand the test of time?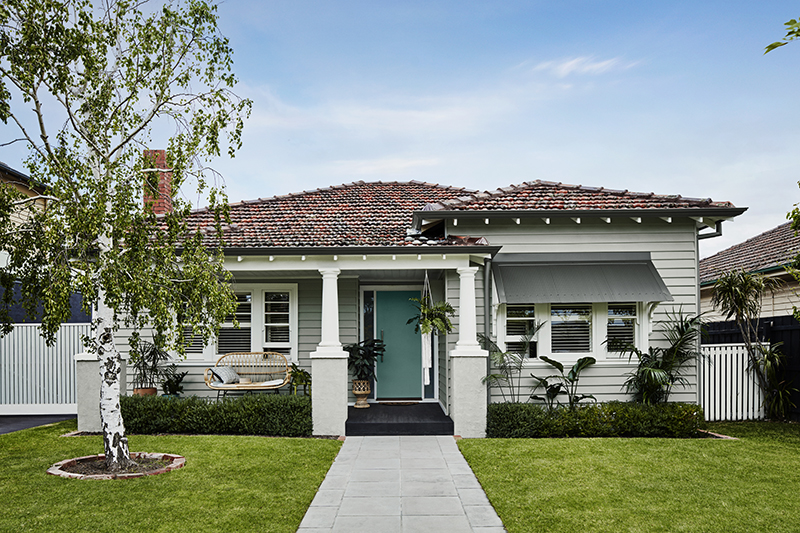 The right colour scheme will make a strong first impression and we all know that the street appeal of a home adds value to a property.
To make the decision process super easy, Dulux has expertly curated three on-trend and fool-proof exterior colour palettes to transform your home. Each palette features a selection of hues, allowing you to confidently mix and match to create a perfect and timeless colour scheme.
The beauty is that they can be easily applied to virtually any architectural style.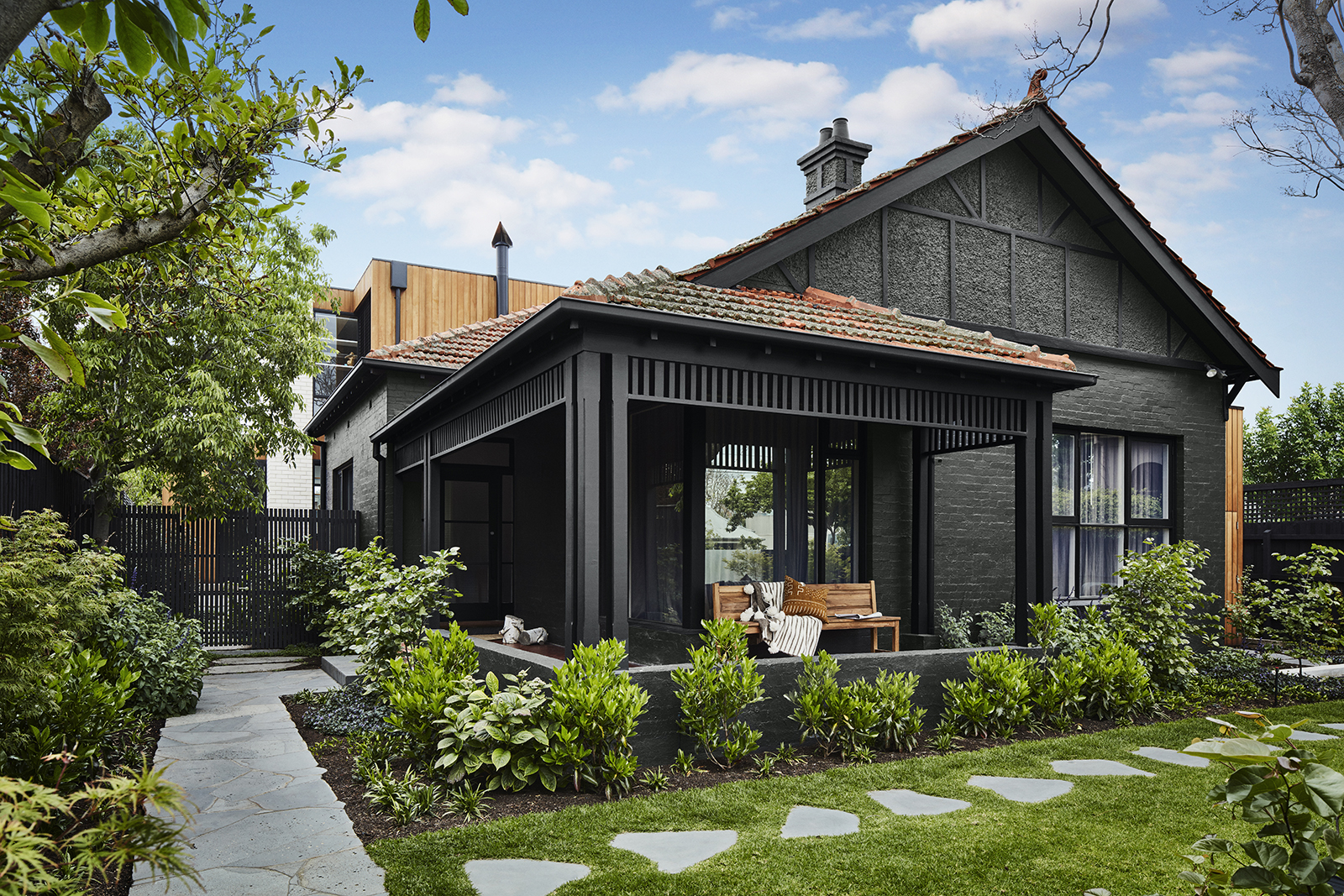 The two homes above are painted in the Natural Beauty palette. These colours are drawn from nature and focus on neutrals, warm greys and charcoals. Greys and charcoals are very much on trend for exteriors at the moment, but they also have a timeless quality that make them a good long term choice.
"The Natural Beauty colour scheme achieves a look which is relaxed with colours such as Dulux Vintage Beige, Malay Grey and Domino which can be paired perfectly with materials such as brick, timber and stone," says Bree Leech, Creative Consultant and Stylist for Dulux.
The Bright Spot palette has a base of neutrals, combined with pops of brighter hues and is especially ideal for popular mid-century architecture according to Bree.
She advises to "Experiment with hues to achieve a modern take on architectural colour palettes. Use bold hints of colour such as Dulux High Blue or Go Alpha in architectural details such as the front door, pot plants and even letterboxes."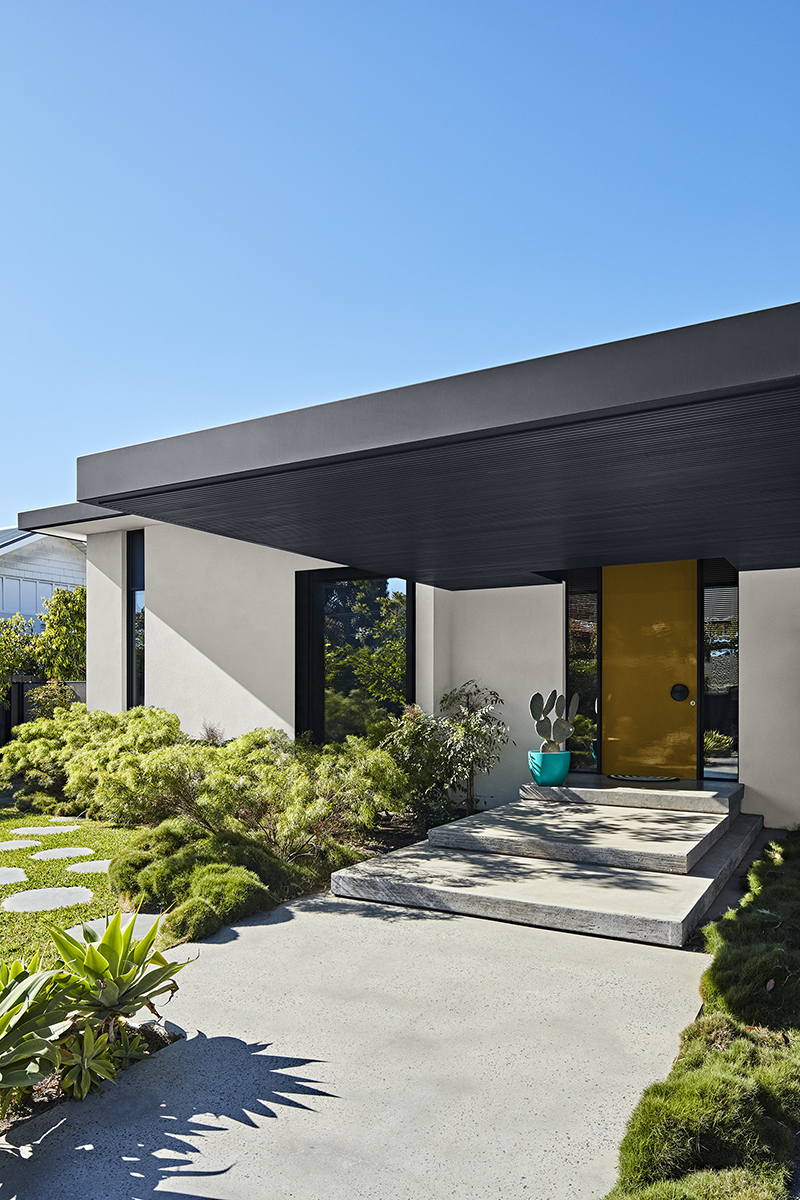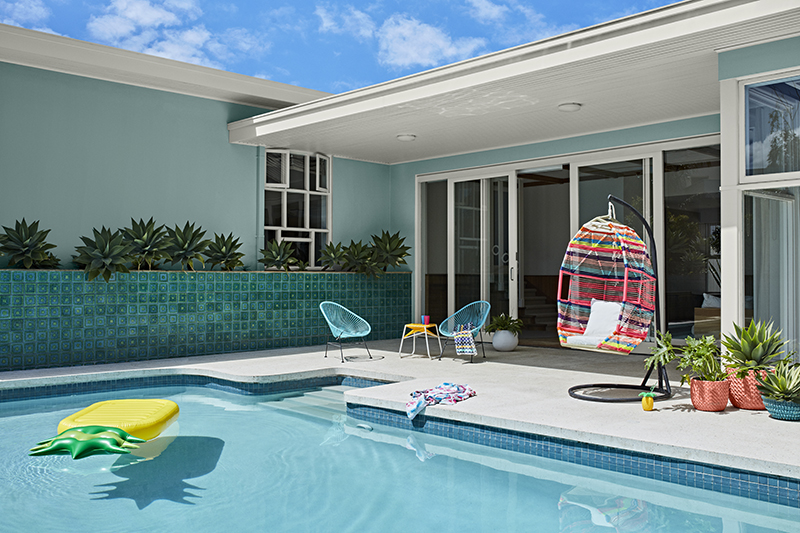 The third group of colours, Botanical Life, is more traditional. It's warm and welcoming, and is globally inspired with spicy colour accents, bohemiam styling and tropical flare.
"Outdoor living has become an Australian way of life and botanical features play a greater role in our wellbeing as well as our décor," says Bree.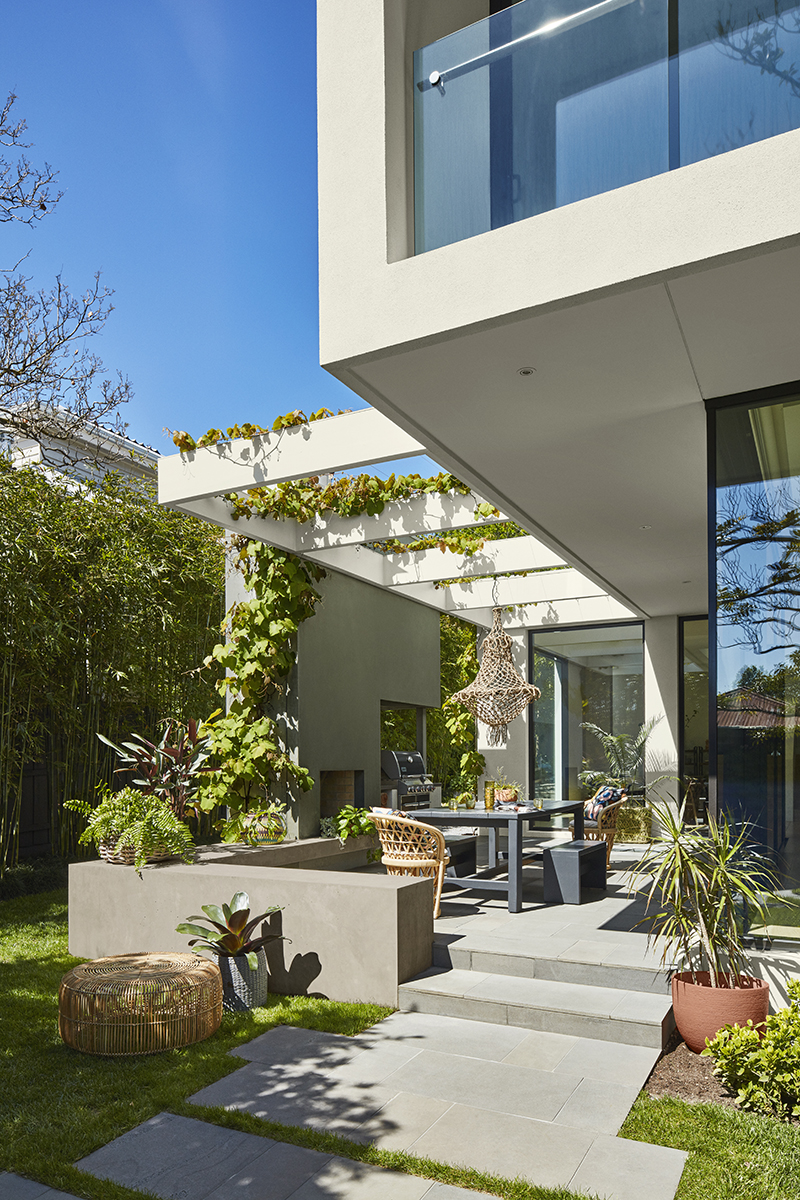 All images courtesy of Dulux. Bree Leech & Heather Nette King for Dulux Popular Exterior Colour Schemes. Photography by Mike Baker.
If you head to the Dulux website you will find all the specs for the three colour palettes here – it will seriously make the daunting question of how to choose paint colours a no brainer. Along with the palettes which consist of a dozen colours each, there are examples showing how use various combinations for maximum impact.
Which of these colour schemes appeals to you? Have you recently painted your home exterior? What colours did you go with?
Save
Save
Save
Save
Save
Save
Save
Save
Save