If you've ever taken a look at my ceramics board on Pinterest you'll know I'm a bit obsessed with beautiful clay forms. So it goes without saying that I couldn't wait for the release of Clay by Amber Creswell Bell.
Amber is a Sydney-based writer and more recently the curator of some lovely exhibitions. She says that it was while researching and profiling creative artists for a number of high-profile publications that her appetite for ceramic was passionately ignited.
Clay: Contemporary Ceramic Artisans is Amber's first book in which she has interviewed 53 artisans from around the world. Between the thick tactile board covers you'll find insightful and interesting reading and beautiful atmospheric photography. The work featured from the new clay artisans covers utilitarian, decorative and sculptural ceramics.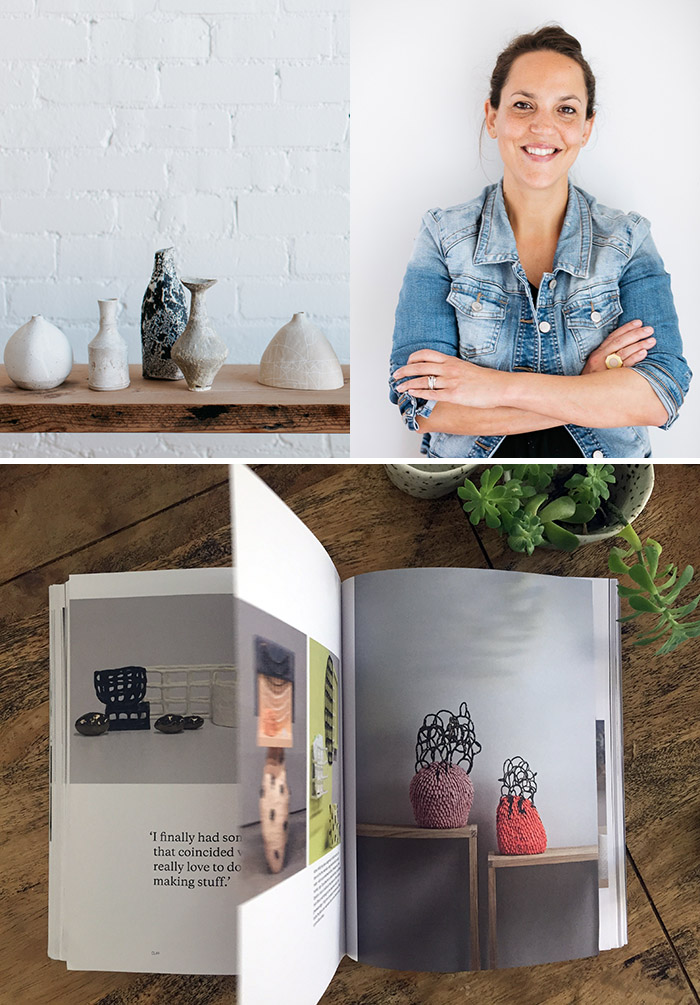 Our collective love of ceramics has exploded in recent years, and there are many artisans producing small run and one off ceramics. It's a part of the resurgence of craft and embracing handmade in all its forms. The slow and purposeful transformation of raw materials by our own hands – or by the hands of others – counters our online and hectic modern lives and draws us into a more connected place.
Clay by Amber Creswell Bell immerses us into the lives and studios of an eclectic range of talented makers and perfectly captures the slow living and connected essence of the new clay renaissance.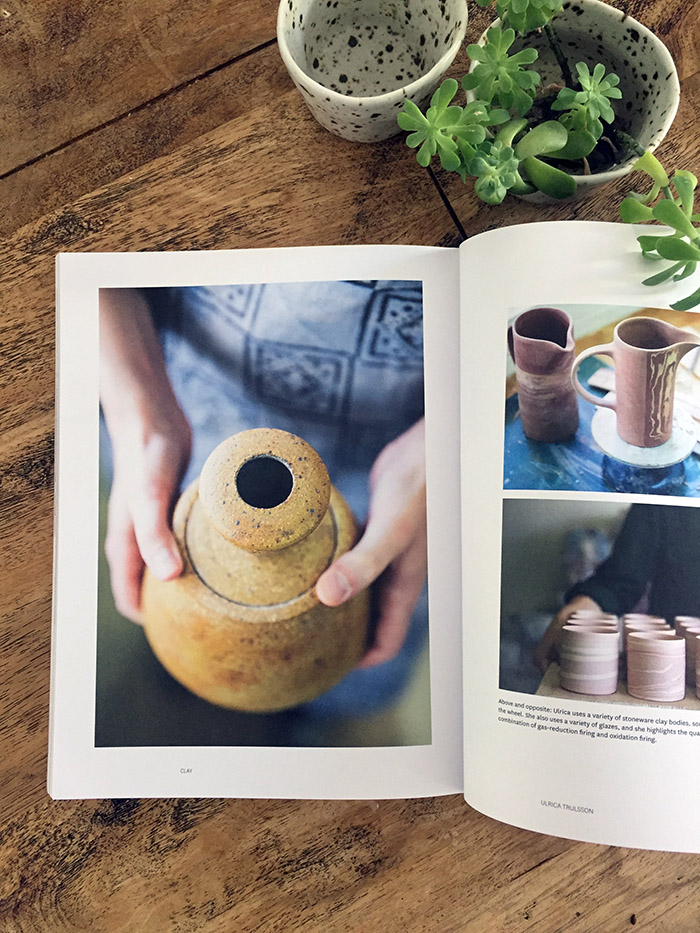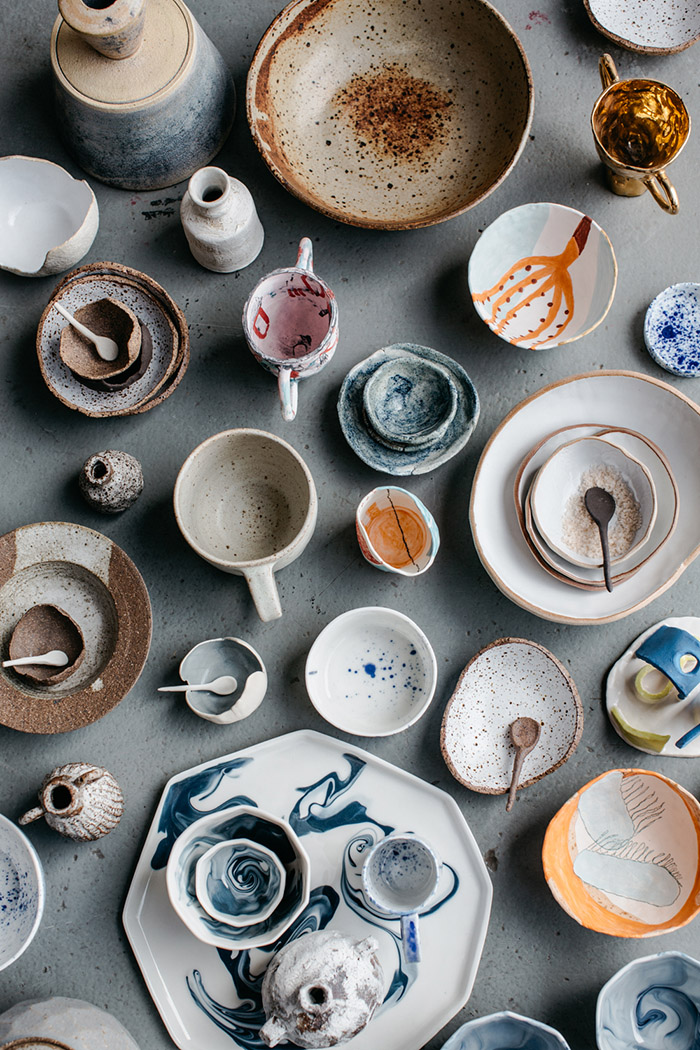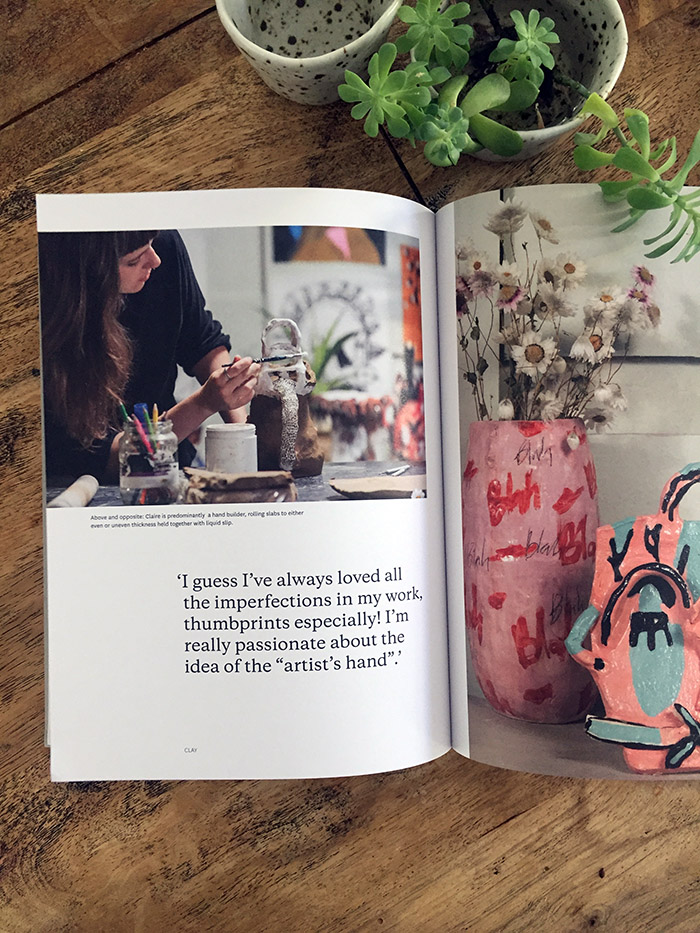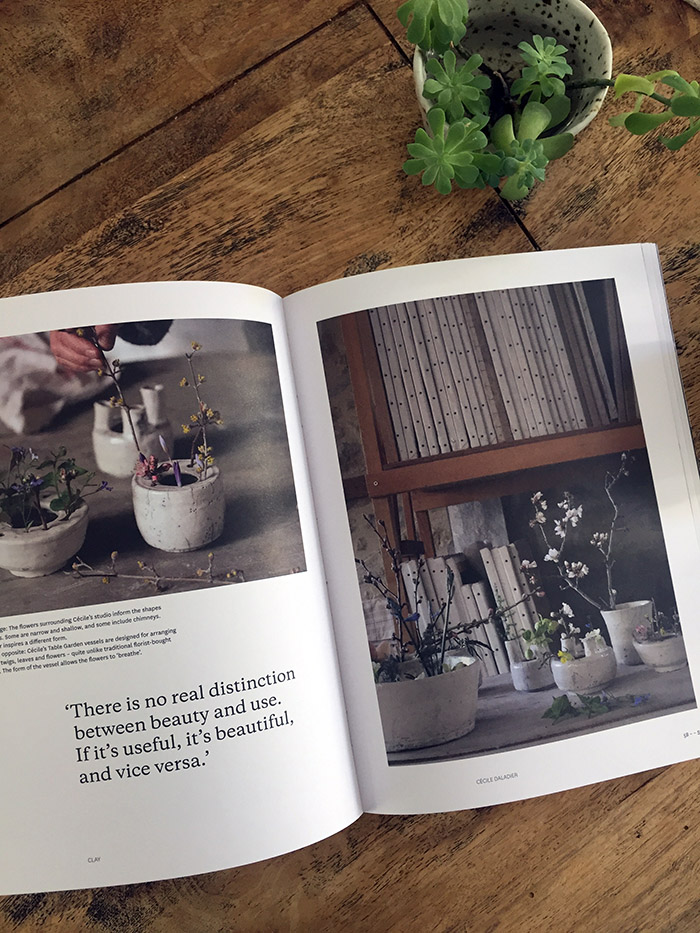 All book photos by Lisa Tilse for We Are Scout. Other photos, as captioned, by Luisa Brimble.
Clay by Amber Creswell Bell is out now at good book stores and is available to purchase online here.
To coincide with the launch of her book, Amber has curated an exhibition featuring pieces from many of the artists profiled, that will bring the pages of this new book to life.
The official book launch and exhibition opening will take place tomorrow night, Thursday 20th October at Saint Cloche Gallery in Sydney's Paddington.
Find more details about the launch and exhibition here.