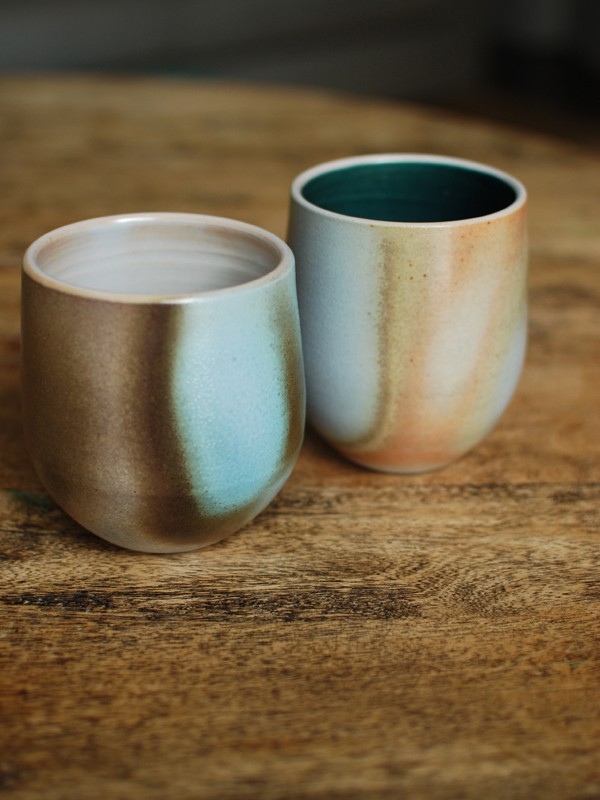 Last month when we visited Hobart we took a day trip south via the picturesque Huon Valley. It was there that I stumbled upon the studio of potter John Martin.
The studio is in a converted barn behind John's home in rural Glen Huon, about 40 minutes south of Hobart. We turned off the main road after seeing a sign indicating a pottery studio – how could I not?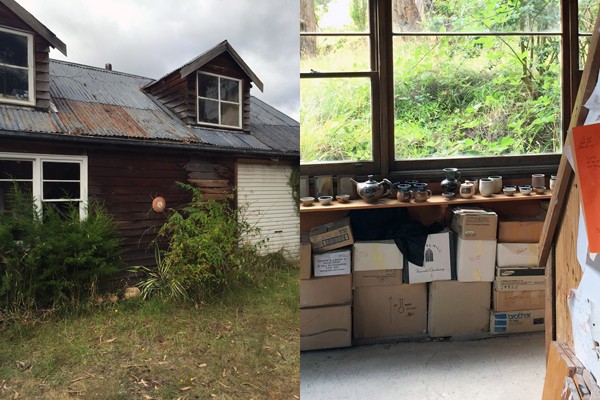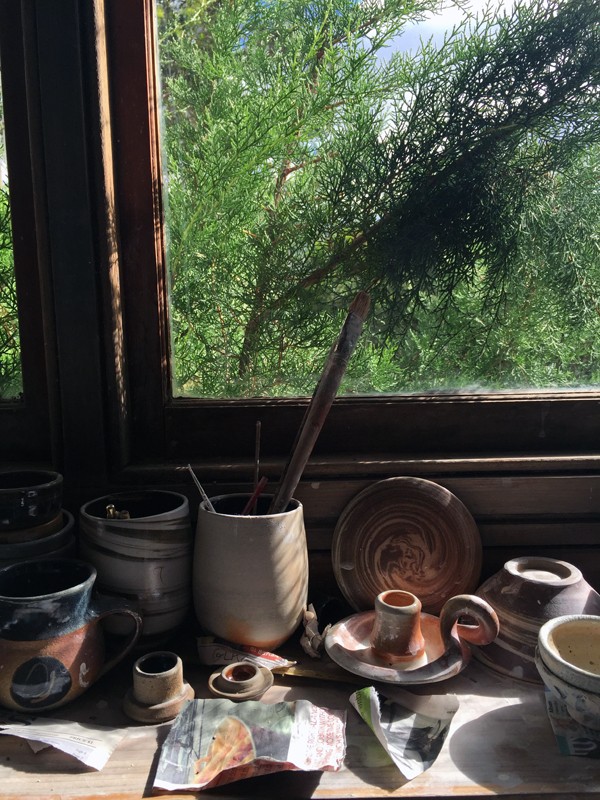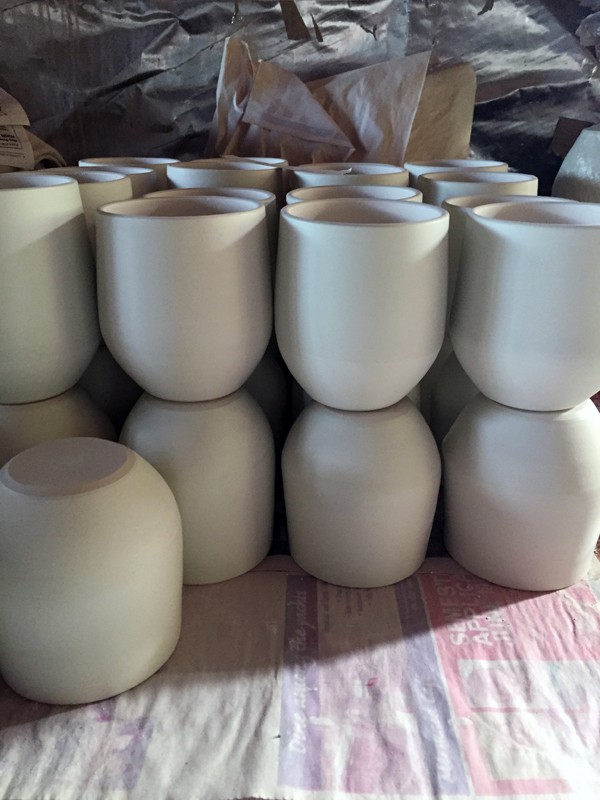 The barn houses a small showroom and John's workspace which was packed with row upon row of vessels ready for the next firing. John met us at the door and was happy to stop work to chat to us about his work and process, and show us around.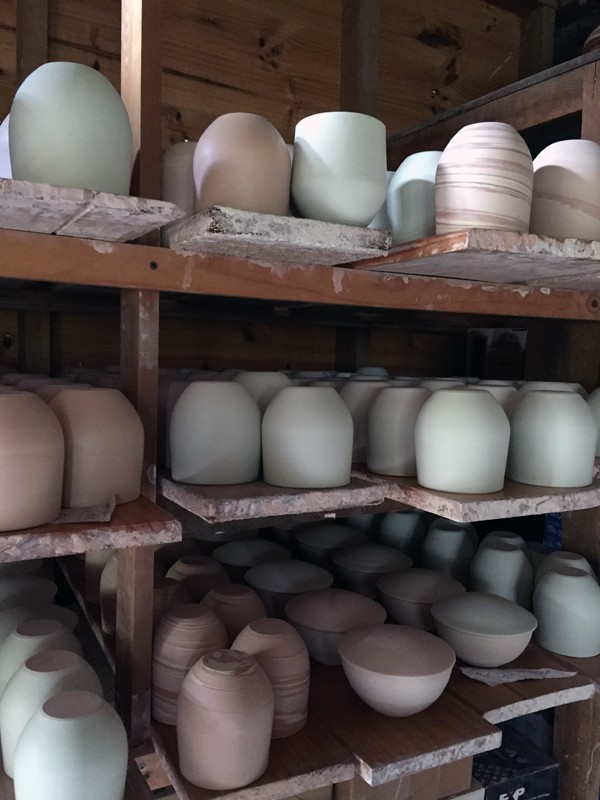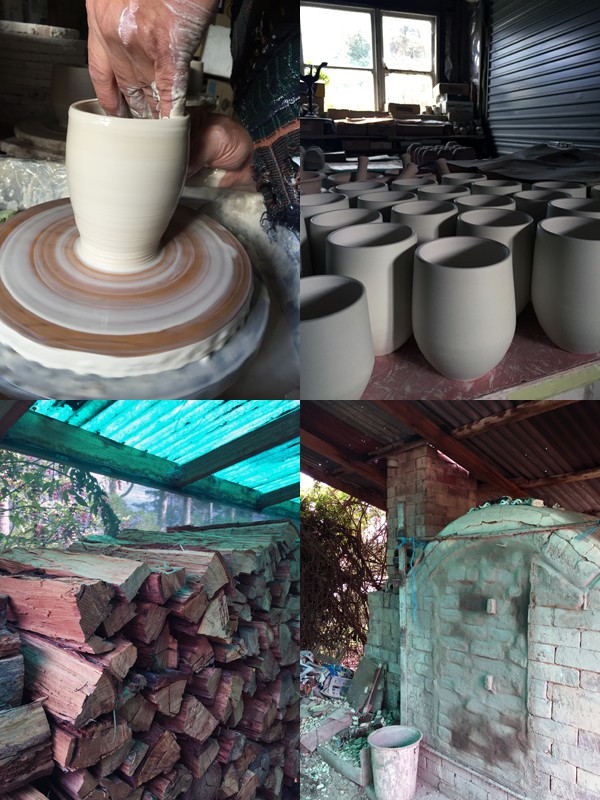 The hundreds of pieces in the photos above were destined to be stacked meticulously together in the woodfire kiln over a period of days. The woodfire process is a tricky one that needs to be managed at every stage, even down to John chopping the wood into uniform sizes and shapes – the exact width of the firebox. It has to be split, stacked and sorted and as dry as possible before the firing starts.
The kiln is carefully stacked strategically around likely flame paths and to allow for temperature and atmosphere variations. John told me that even after 30 years it's still always a wonderful moment when he opens the kiln, because the flame and ash variations of each firing mean that he can never anticipate the exact colour and pattern variations on his pottery.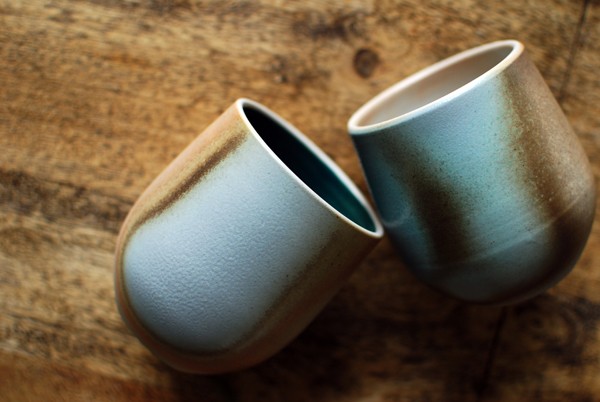 The firing takes 18 hours and during that time John has to check the kiln every 5 to 10 minutes.
John beautifully describes the woodfiring process:
I start before dawn on the firing day. It is hard physical work throughout and the continuous anticipation of what effect actions will have ten minutes ahead.
It becomes a type of meditation. I fire alone and become totally involved in the process. There is much to attend to at every stage of the firing. Sudden rises or plummets in temperature can occur if attention wavers. Patience, calmness, energy and clear thinking are essential. At the end, there is about a two-hour soak to peak at top temperature (1300oC), where the clay and glazes will mature evenly and the ashing and flame effects are maximized. This is a serene and special time, just the soft rumble of the kiln and the stars above.
Choosing the exact moment to close down is incredibly hard to judge. It is a matter of experience and intuition.
After a day and a half, the kiln has cooled sufficiently to have that first look. I never cease to be delighted and relieved to have gone fairly close to "just right".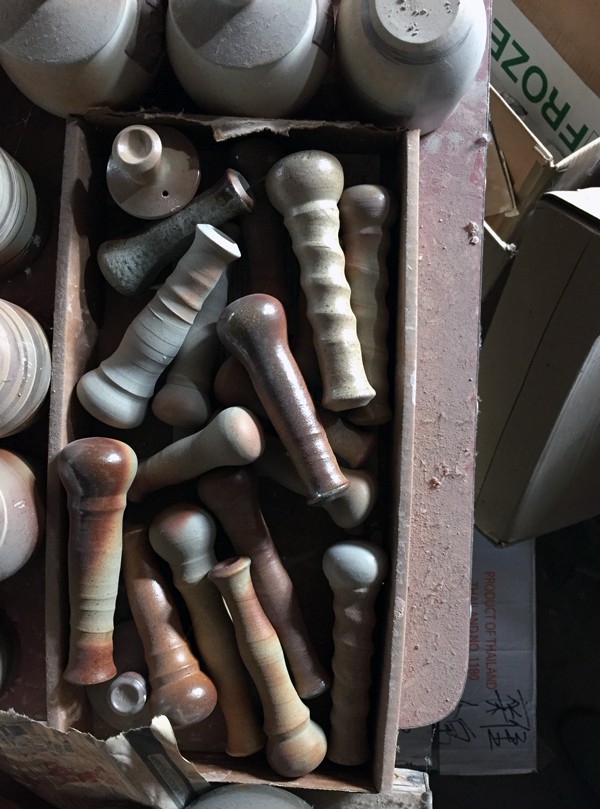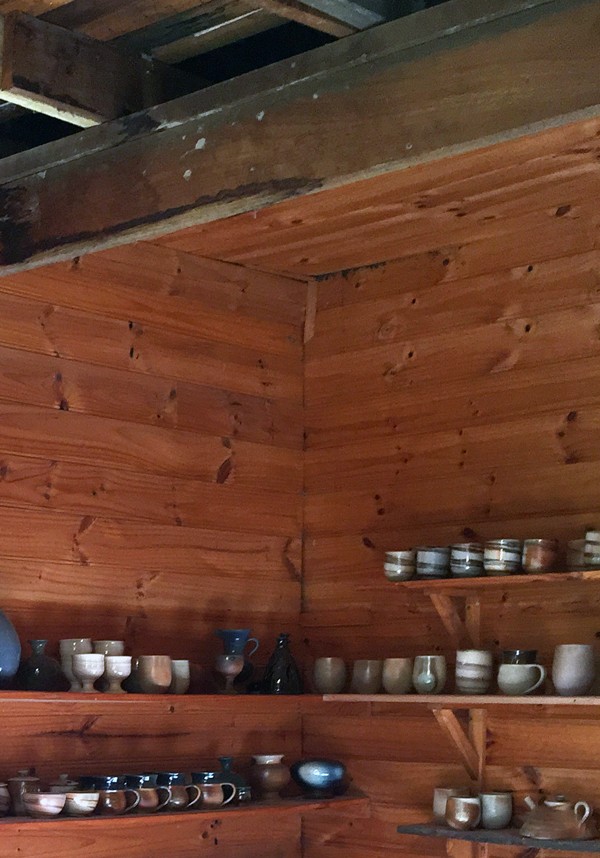 John sells his pottery at Salamanca markets in Hobart most Saturdays – if you can't make it to the Huon Valley to visit his studio then make sure you catch him at the markets. His work is so beautiful – I love the pieces I bought (for myself and for a gift). I'm disappointed that I wasn't able to bring more of it home with me. Next time!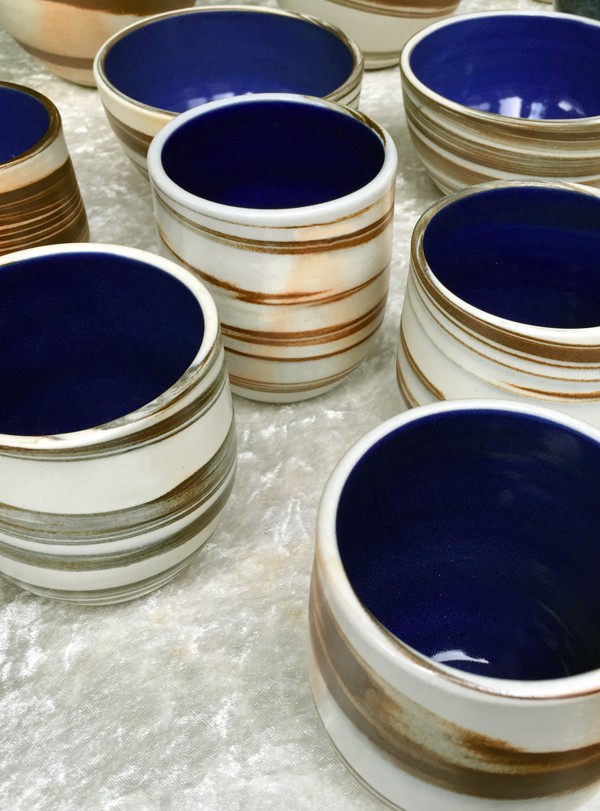 John Martin – Woodfired Pottery
671  Glen Huon Rd,  Huonville,  Tasmania
Open daily 10a.m. to 5p.m.
Photography Lisa Tilse for We Are Scout.
Read more about my trip to Tasmania here. So many amazing discoveries!