Australian stylist and photographer Kara Rosenlund's beautiful home is full of layers and textures that evoke nature, travels and stories. Kara's KR at Home Collection captures the essence of her home and style in a range of key homewares pieces, so you can now get this covetable look yourself.
"I'm often asked where I have found certain pieces and most of the time they are one off objects I've stumbled across while travelling or a dusty old vintage find. It's such a pain disappointing people when you have no idea where someone else can find something similar.
So, for the past few months I've been designing and curating a collection for the home based on what inspires me, my favourite pieces and how I love to live with them" explains Kara.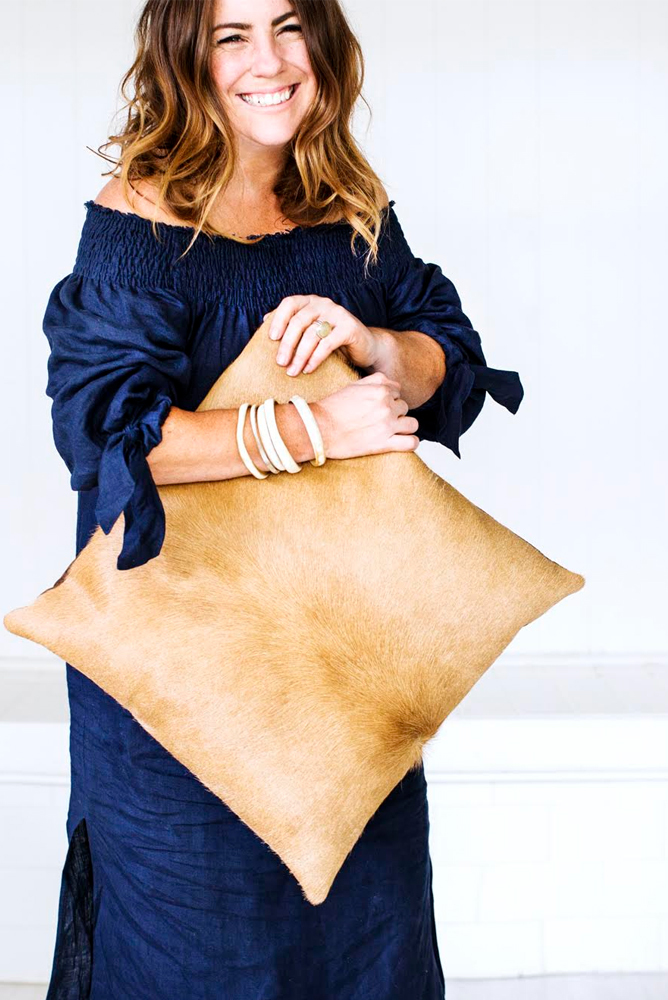 Kara's signature look is all about living with natural materials and textures, so the key pieces in the KR at Home Collection are made from hides.
The KR Cow Hide Rug is the foundation piece – an A Grade hide and Kara has sourced in her favourite colour, a buttery light tan. This lovely soft colour works well with most interiors and it offers lovely layer of gentle texture and is soft underfoot, practical and hard wearing.
"When I was designing the range I approached it just as though I was designing a room – from the floor up."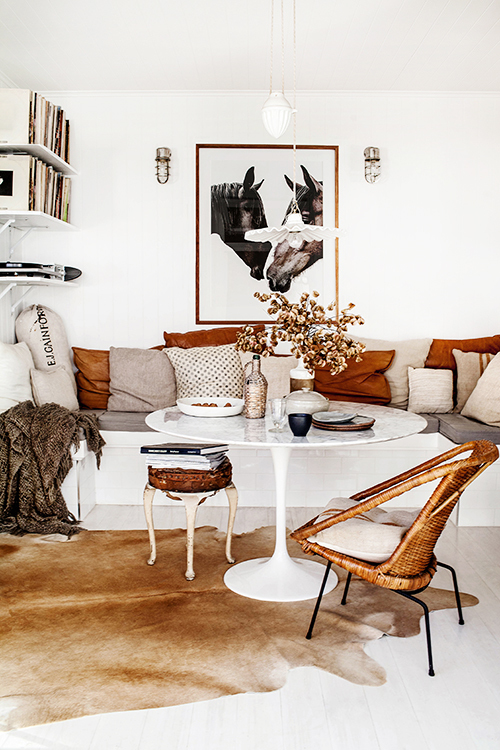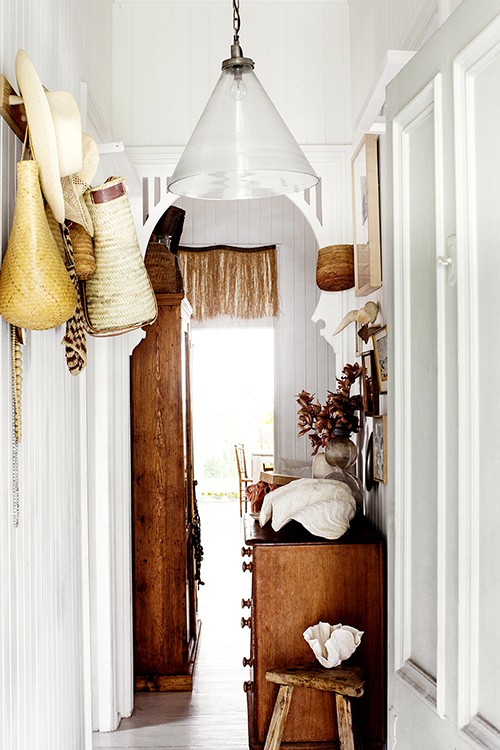 KR Hide Cushions look lush and warm en masse, but will also work as a textural feature when mixed with other cushions. The hide is smooth to touch and the cushion backs are made from soft brown suede.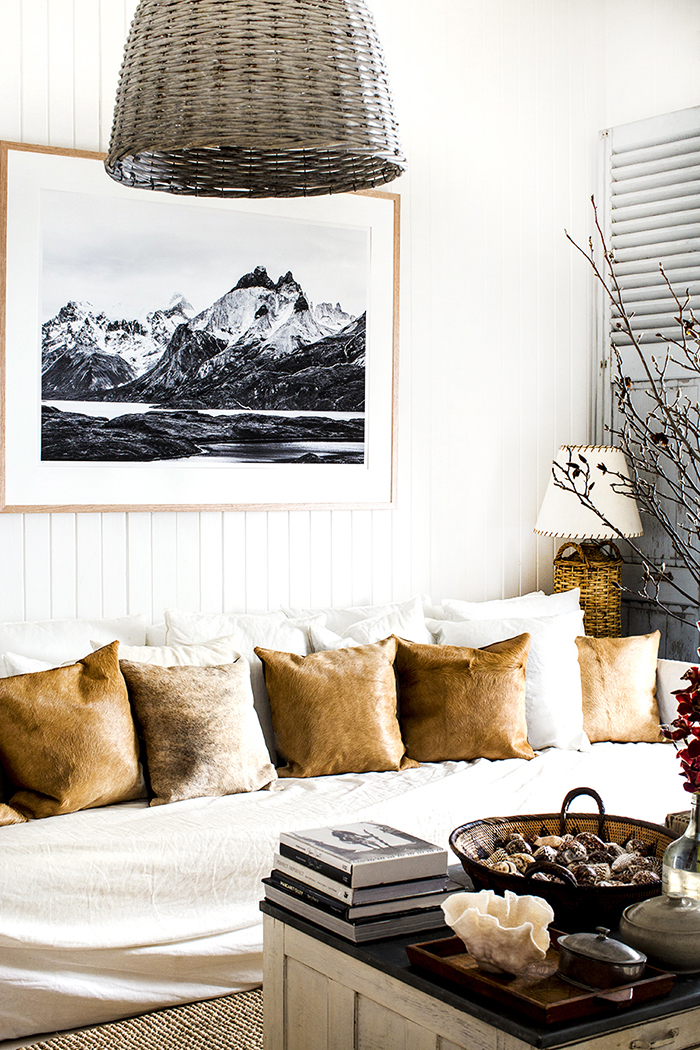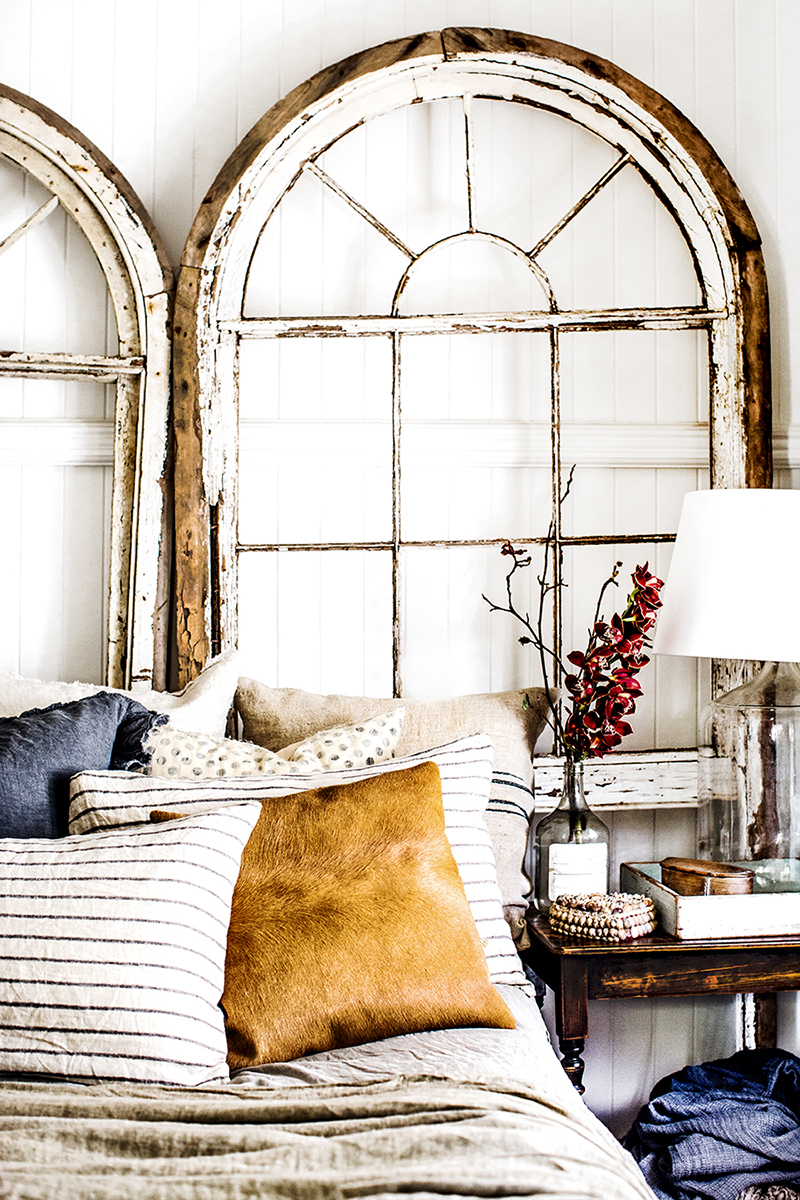 The third of the KT Home Collection foundation pieces are goat hides.
"I have mine next to the bed as a sweet little rug when my toes first hit the floor in the morning. I also have them layered over chairs and benches to soften sharp edges and surfaces. I also love to give them as gifts to expecting friends as nursery presents, as they work well as playmats and are surprisingly heavy duty" says Kara.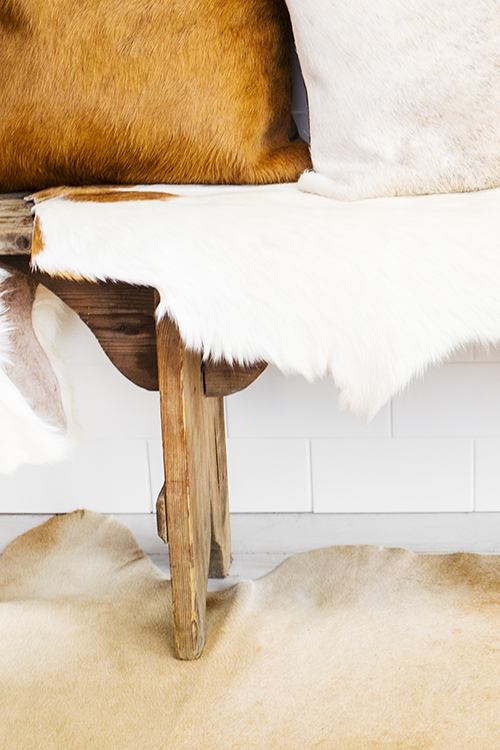 Kara's kitchen – like the rest of her home – is a white canvas with layer upon layer of natural colours and tones. The collection offers key pieces that enable you to build your own stories and layers.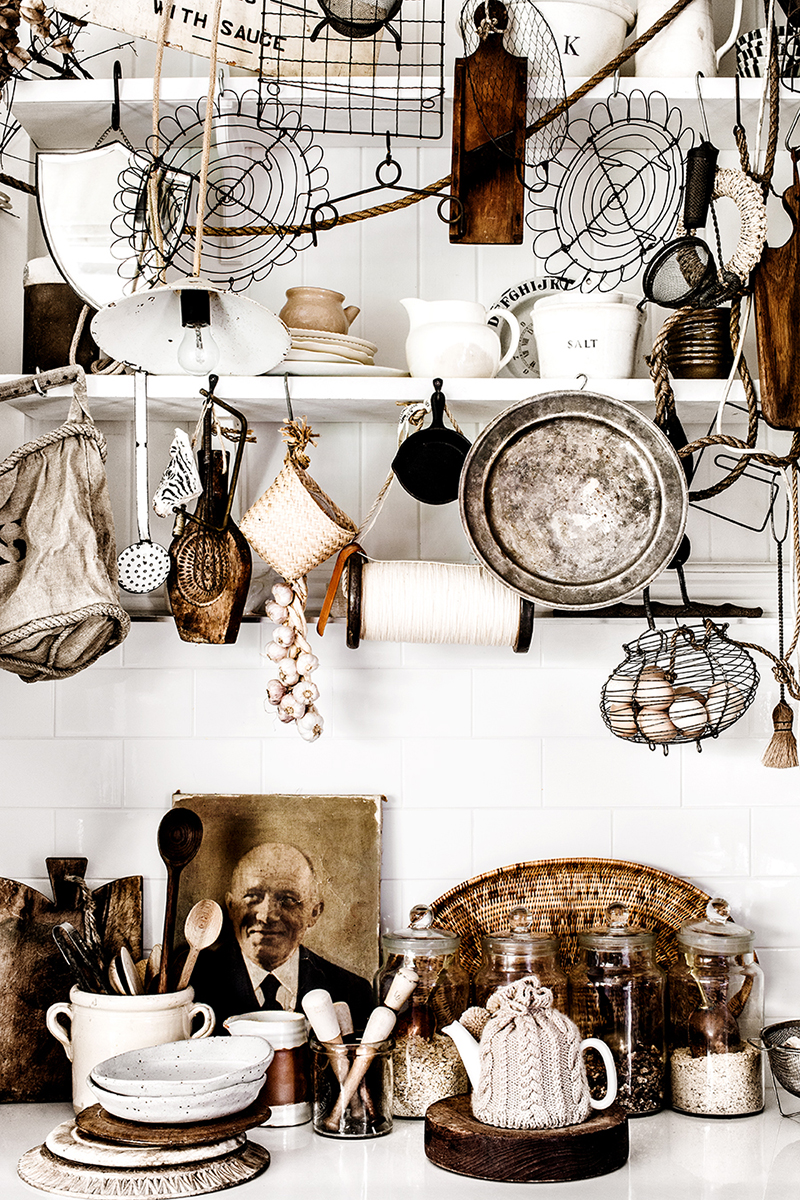 As a collector of gorgeous spoons, I am enamored with Kara's hand crafted wooden spoon range. Kara's philosophy is to use beautiful and purposeful objects every day to create meaningful rituals within the home. These beautiful but utilitarian spoons and wooden cheese board are a refection of that philosophy.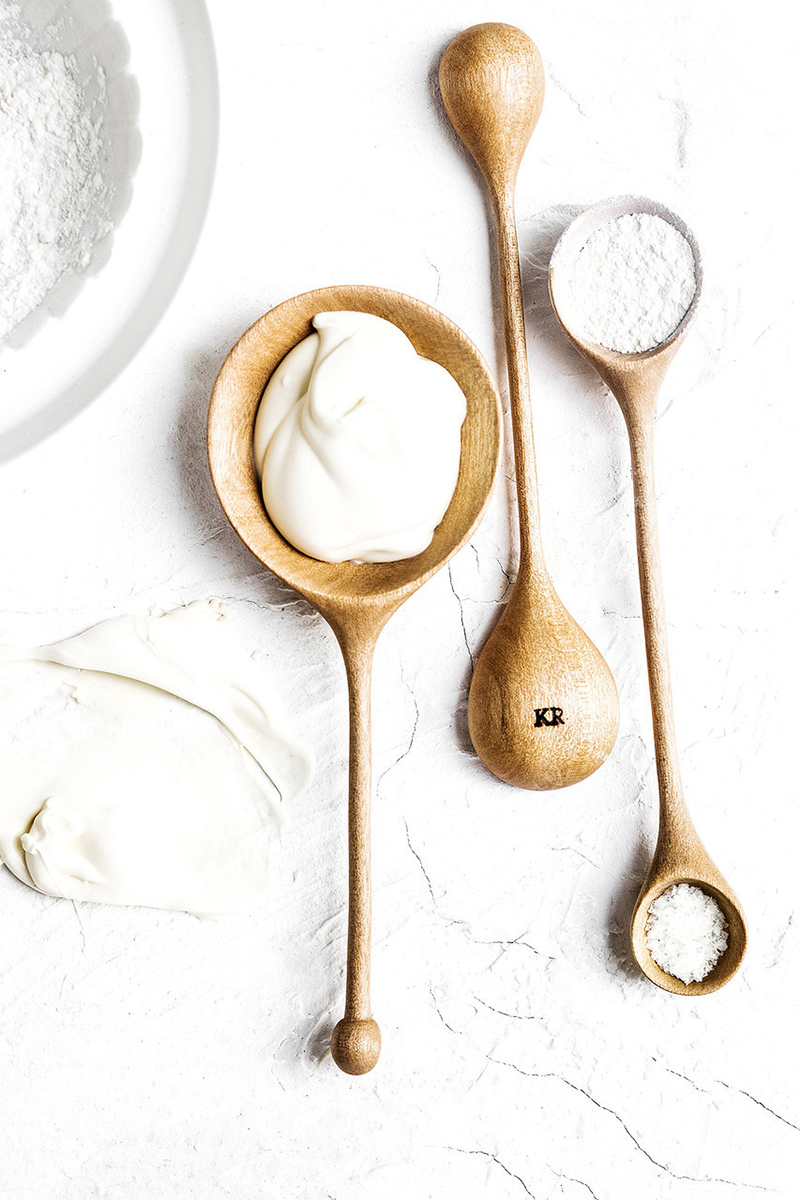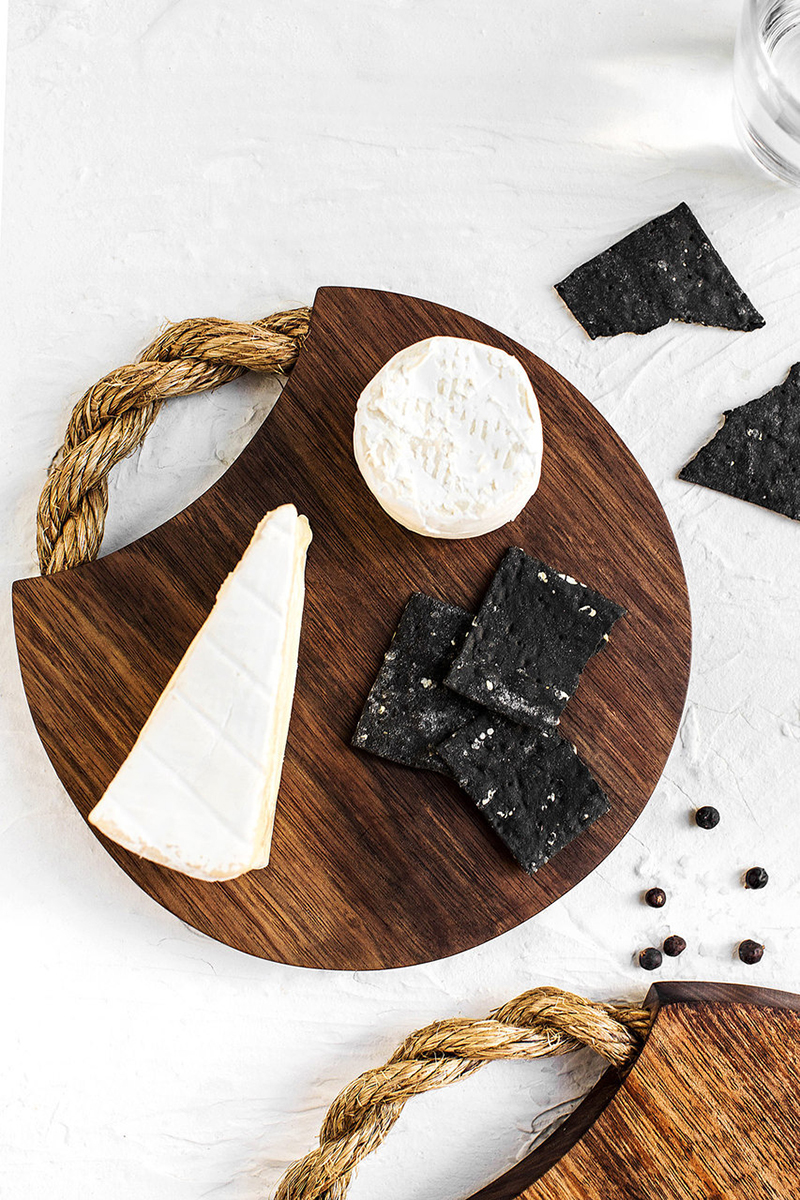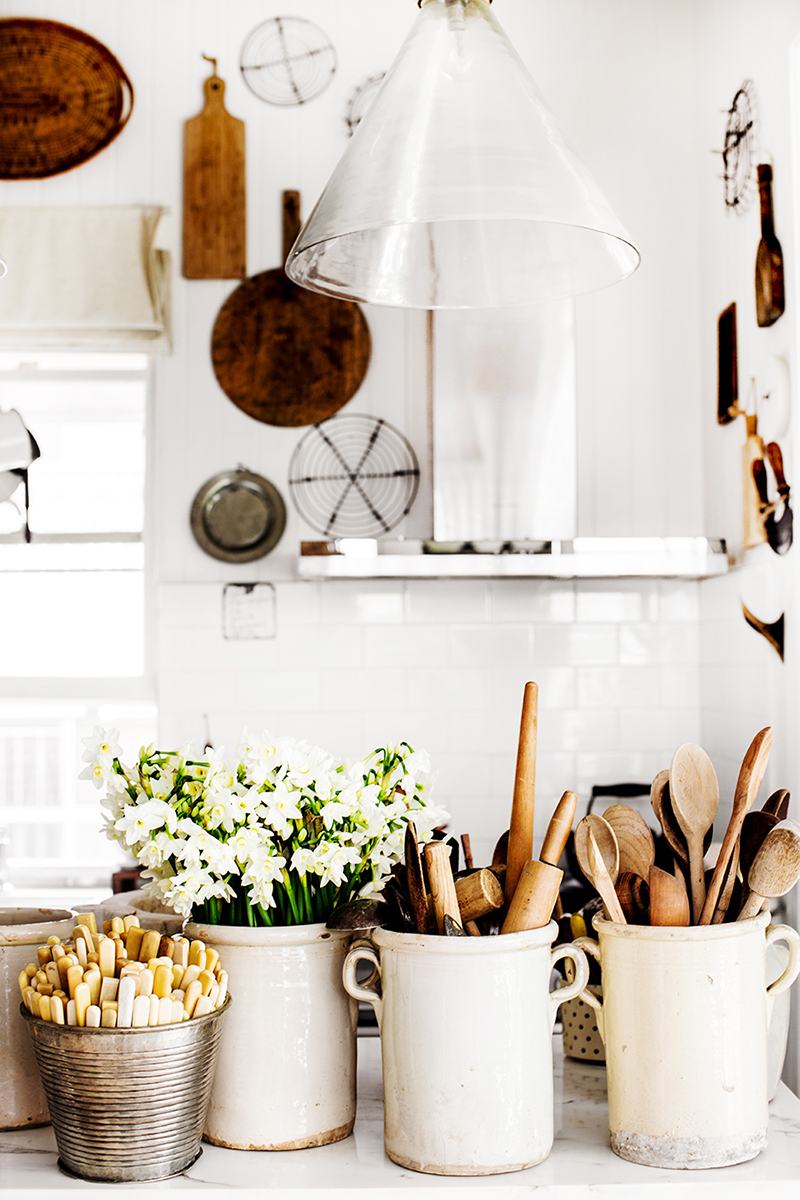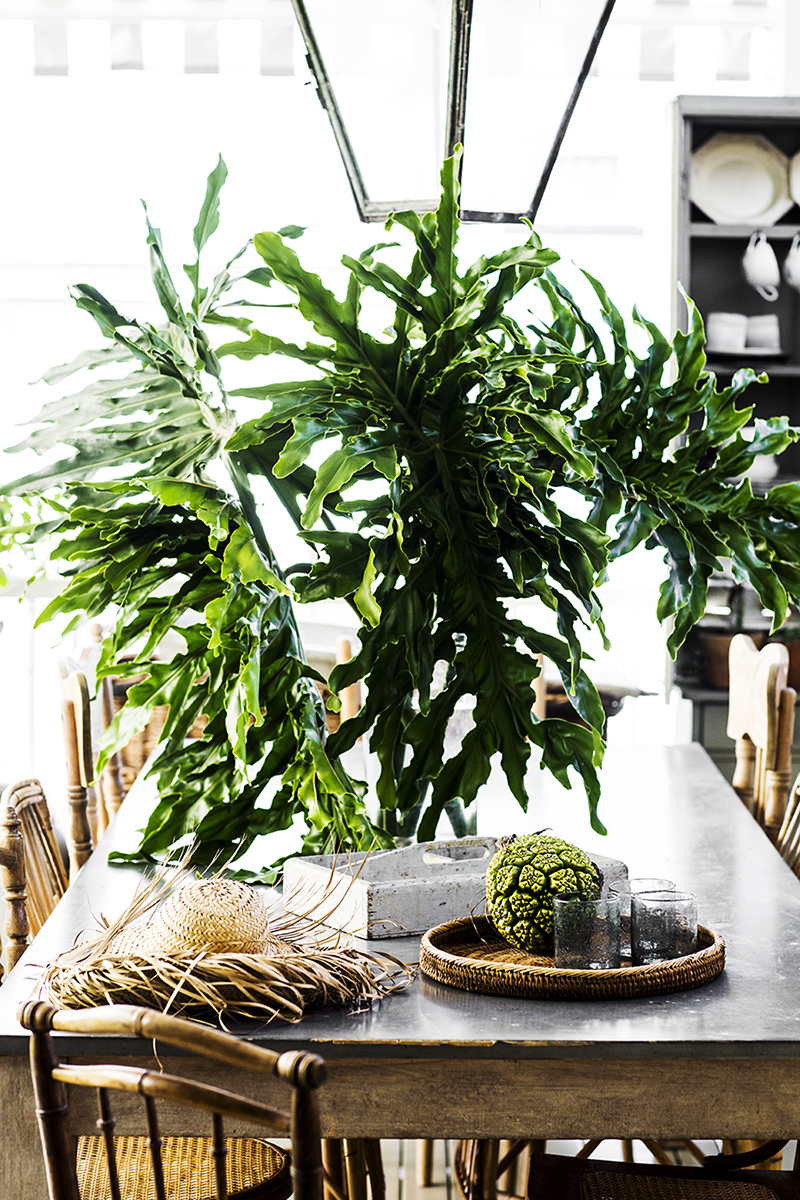 The timeless KR Home Collection is available online now, with new pieces being added over time. Take a lead from Kara and nature and get this look for your home that won't date.
Save
Save
Save
Save
Save