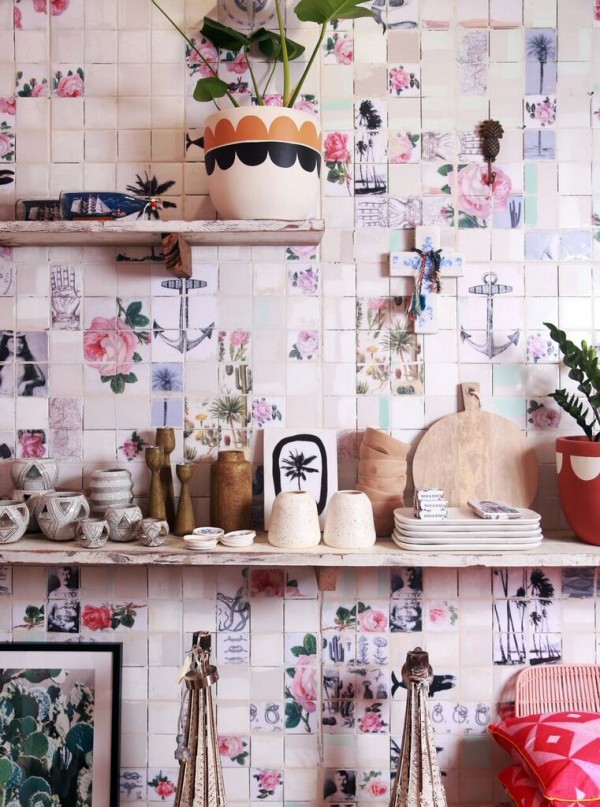 Newrybar Merchants is a collective of local artisans and designers located in the beautiful subtropical Byron Bay hinterland. Owners Zane Grier and Todd Miller established this unique retail space in in the historic township of Newrybar just over 8 months ago. "The village is more than our home, it's also our work and our life, and we want to share the beauty of this village with the world" said Zane.
Zane opened Driftlab clothing store in Newrybar in 2011 with a vision for the potential of the little one street village. His brother Tristian is co-owner of Harvest Restaurant, Harvest Deli and the bakery in Newrybar, so the family has a strong foothold in the area! Todd runs his own design/build company and he and his wife, artist Diana Miller, sell handmade leather goods.
When the historic homestead became available, Zane and Todd saw it as a great opportunity to provide a unique retail environment to the area.
How did the idea for Newrybar Merchants come about?
Zane Grier   Newrybar Merchants was born from the space itself, the over 100 year old house was for lease and it lent itself perfectly to the concept of local artisans and designers getting together and becoming a collective. With some discussions with Todd a structure was born and the conversations began with interested parties and it grew organically from there. Shannon Fricke and Sibella Court jumped on board and it snow balled into what it is today.
The idea is not a new concept, it normally is done on a bigger scale but I felt it could work with what we wanted to achieve. Taking risk out of the set up by spreading the set up and the day to day operational costs across all merchants turns it into bite size pieces not such a massive outlay from the beginning, giving everyone a better chance of making it work. It also brings together experienced operators that are doing an amazing job day to day in there own businesses amplifying the experience and achieving much more than if it was done with one single operator.
What's the philosophy and concept behind the store?
Zane Grier   Todd and I shared this clear vision that we wanted to open a collaborative store and convert the old homestead house into a collective retail space. A space where we could set-up a retail outlet for our own companies, and also invite other creatives who shared a passion for design to join us in opening a store that compliments the quaint, old-world charm of the village. There's a big creative scene coming out of the Byron area, particularly from the hinterland region, so we wanted to open a store that provided a one-stop-shop that showcased the best home and lifestyle pieces from here and around the world on the doorstep of one of Australia's most beautiful holiday destinations.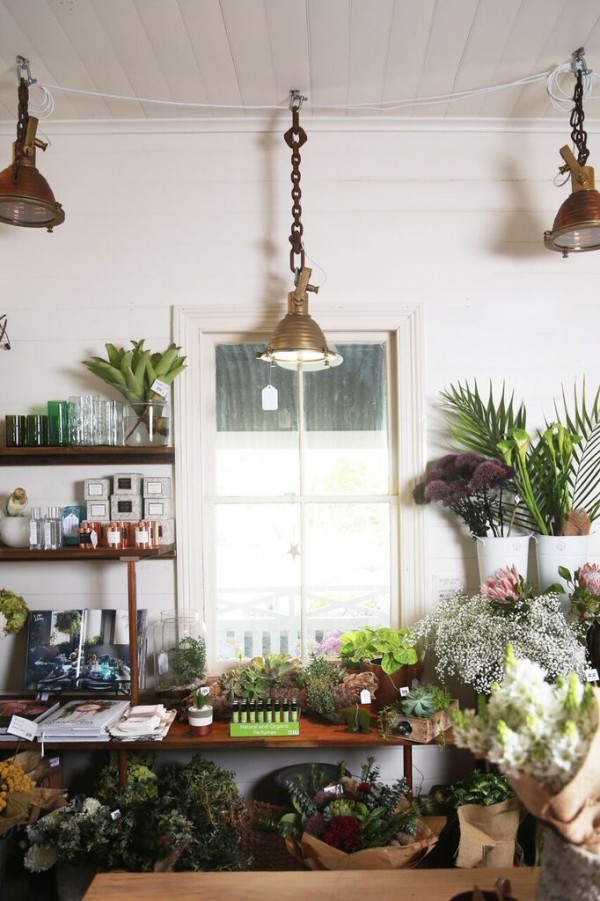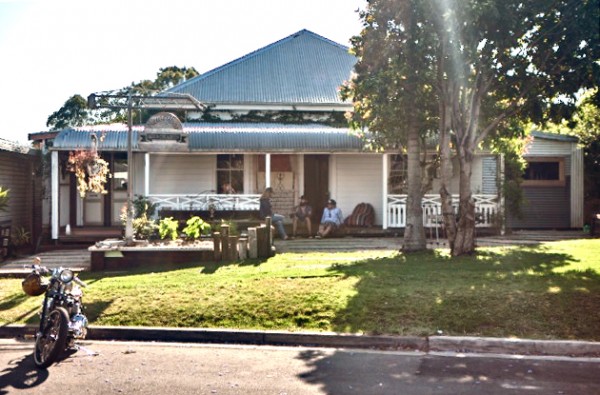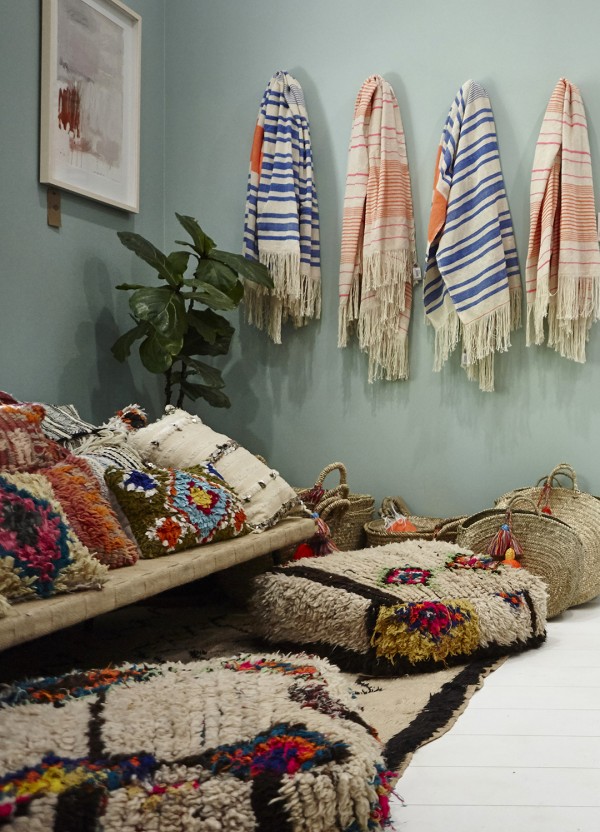 How did you chose the mix of designers and brands?
Zane Grier   Along side Diana Miller's art and Wolf and Maden Leather goods, we really wanted the Merchants to compliment each other, each one to have there own unique identity and add something new and fresh to the village experience. Shannon Fricke was interested in the space and doing a retail concept locally, this fit perfectly into the Merchants. Sibella Court with her connection to the area was also interested in having her Society Inc. as a foot print in the area. Having a florist, was an essential part of a village experience and Britte from Beautiflora was already trading in the village off a flower cart and is a perfect fit for the Merchants. Discussions with Jai from Ahoy lead to the perfect fit of Ancoeur in the Merchants working along side Nicole from Paterson + Steele. Fate and Fortune, Tigmi Trading and Mister Zimi was born through there distinct nature and complimentary aspect within the Merchants format.
What makes Newrybar a 'must visit' destination?
Todd Miller   The village of Newrybar is just a 15min drive up into the hinterlands of Byron Bay. It's the perfect day trip – the town offers the critically acclaimed Harvest restaurant with a separate deli and historic sourdough bakery, fashion store Driftlab, an antique bazaar The Shed and now Newrybar Merchants. It has everything you look for from a hot-spot travel destination. It also happens to be set in a beautiful part of the world. In the seven months since we opened, Newrybar Merchants has established itself as a places where customers can experience rustic charm effortlessly blended with sophistication within a beautiful and unique collective retail space that houses some of Australia's most recognised masters of style, local artisans and curators of fine goods.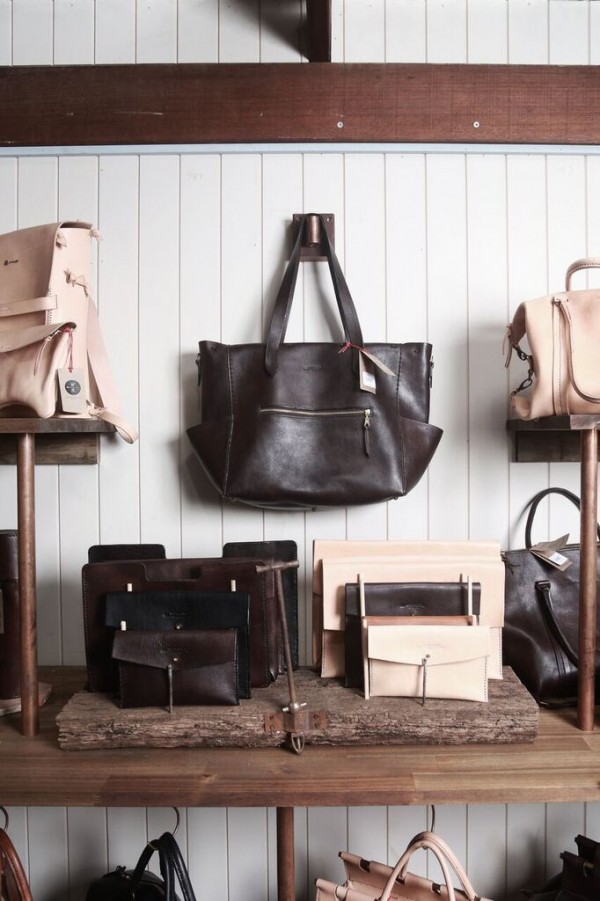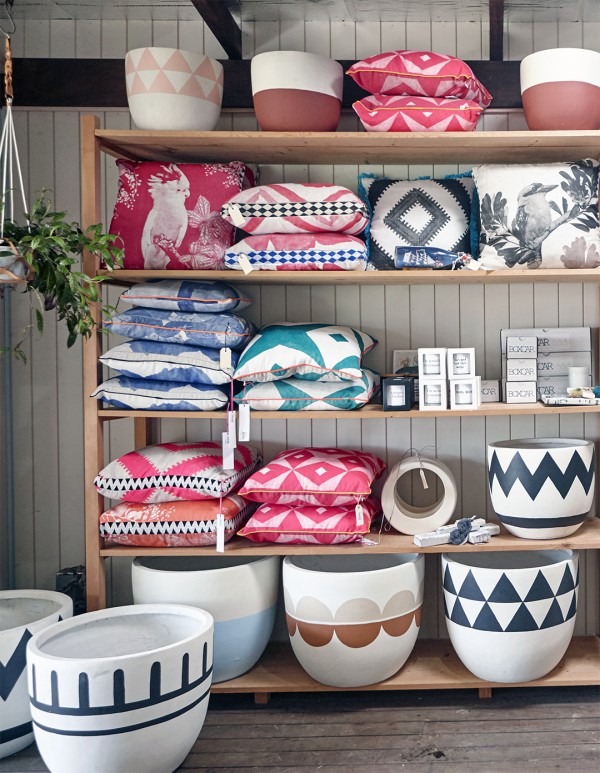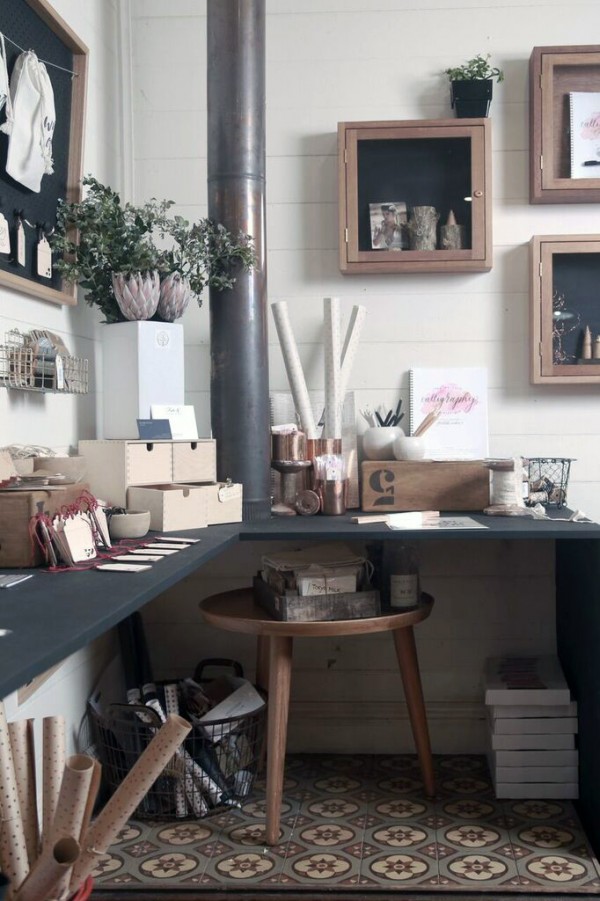 What are the highlights of running Newrybar Merchants?
Todd Miller  Having the opportunity to work on a project as a team and see the store flourish. The feedback we have had from visitors and media has been incredible. We're seeing a steady flow of visitors coming to the area and many have already heard about the store. Personally it's also rewarding to get to know my local community and other designers. While I run my own design/build company, my wife Diana and I are also two of the ten merchants housed within Newrybar Merchants. We import handmade Wolf & Maiden leather ware and Diana is an artist and has a studio onsite. Everyone at the merchants is like one big extended family, we all help running the store. It's like the old days, where everyone pools in together to run a cooperative.
What's next?
Zane Grier   We would like to build an online platform for our customers, so they can shop with us from were ever they are, also a wedding registry is on the cards. We have also discussed the possibility of doing more stores and taking the concept into a bigger foot print, maybe adding a few more merchants into the mix. But right now we are working hard on establishing ourselves and building our brand, one step at a time.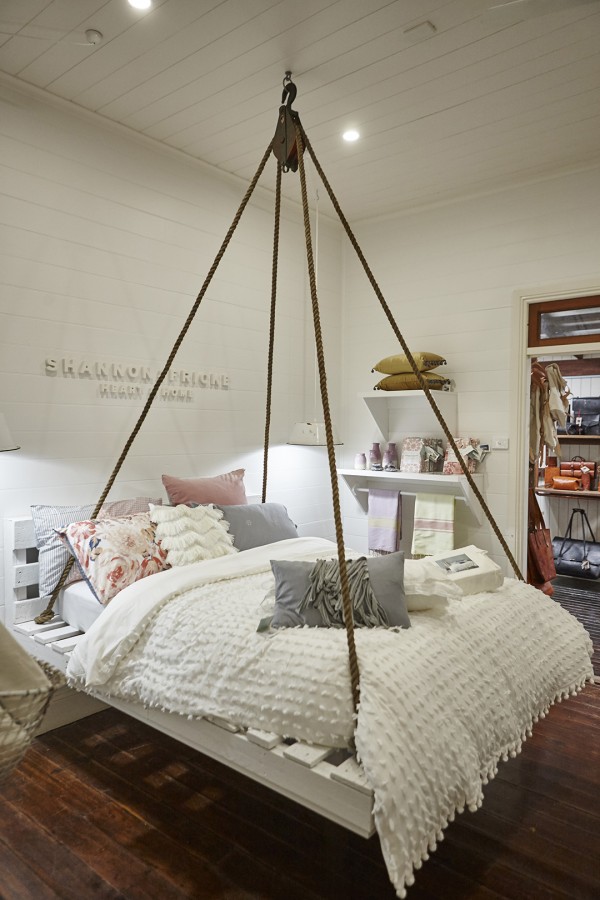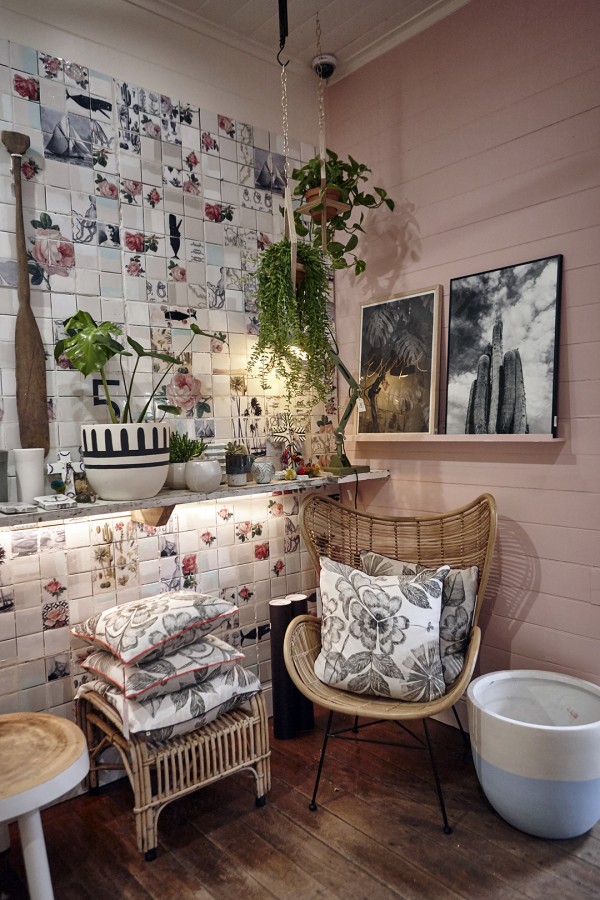 Images courtesy of Newrybar Merchants.
I hope you've enjoyed this virtual visit with me… I wish I was there right now instead of at my computer in wintery Sydney! If you're heading to the NSW north coast Newrybar Merchants is a must visit shopping destination. If you're not, you can find them online, and on Instagram.
Save
Save