Well this is very exciting! One of my favourite Australian artists, Jessica Watts, has collaborated with Affordable Decorators to produce a range of wallpaper art murals. I have a small print of Jess' on my living room wall, and I love it… I'm imagining how amazing it would be if it covered the entire wall!
Beautiful vintage wallpaper is the canvas that Jessica begins with and female forms, birds and flowers emerge with detail and delight. "How cool to start with wallpaper, turn it into a painting, and turn the painting back into wallpaper again," said Jessica. She'd been toying with the idea of wallpaper art murals for a while. 'The planets aligned and ideas collided' when she began talking to Michele Chippindale, owner of Affordable Decorators about a collaboration.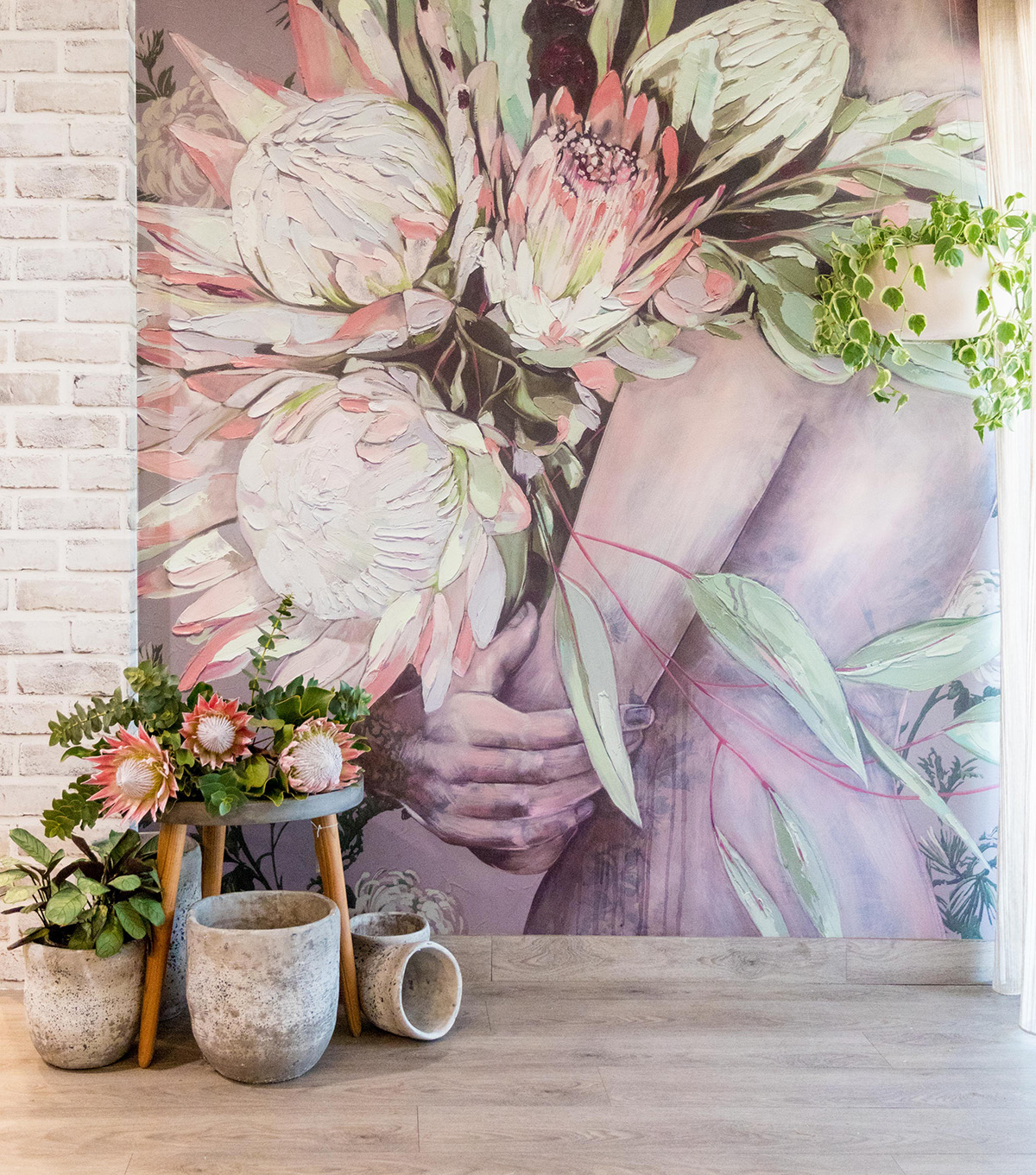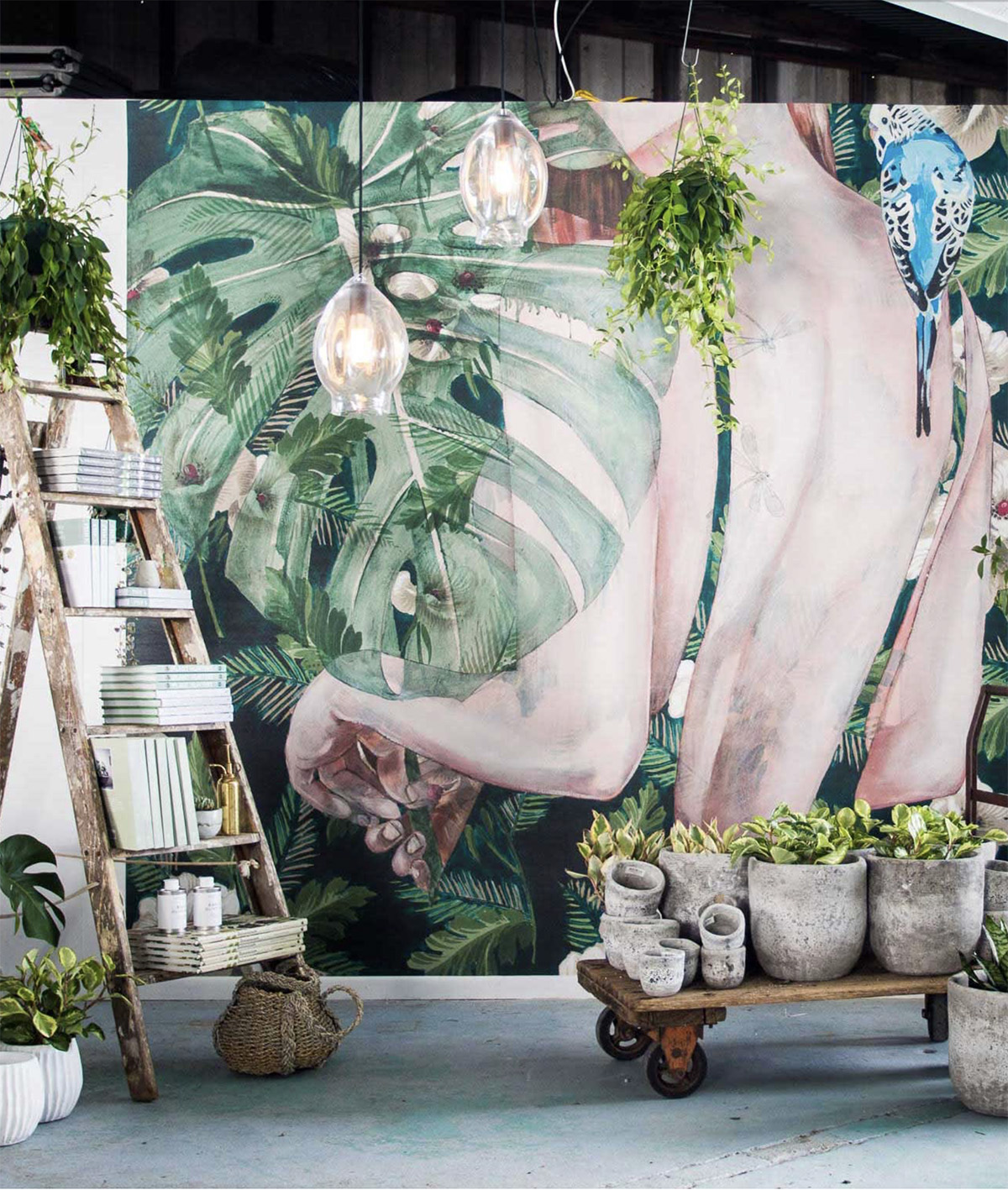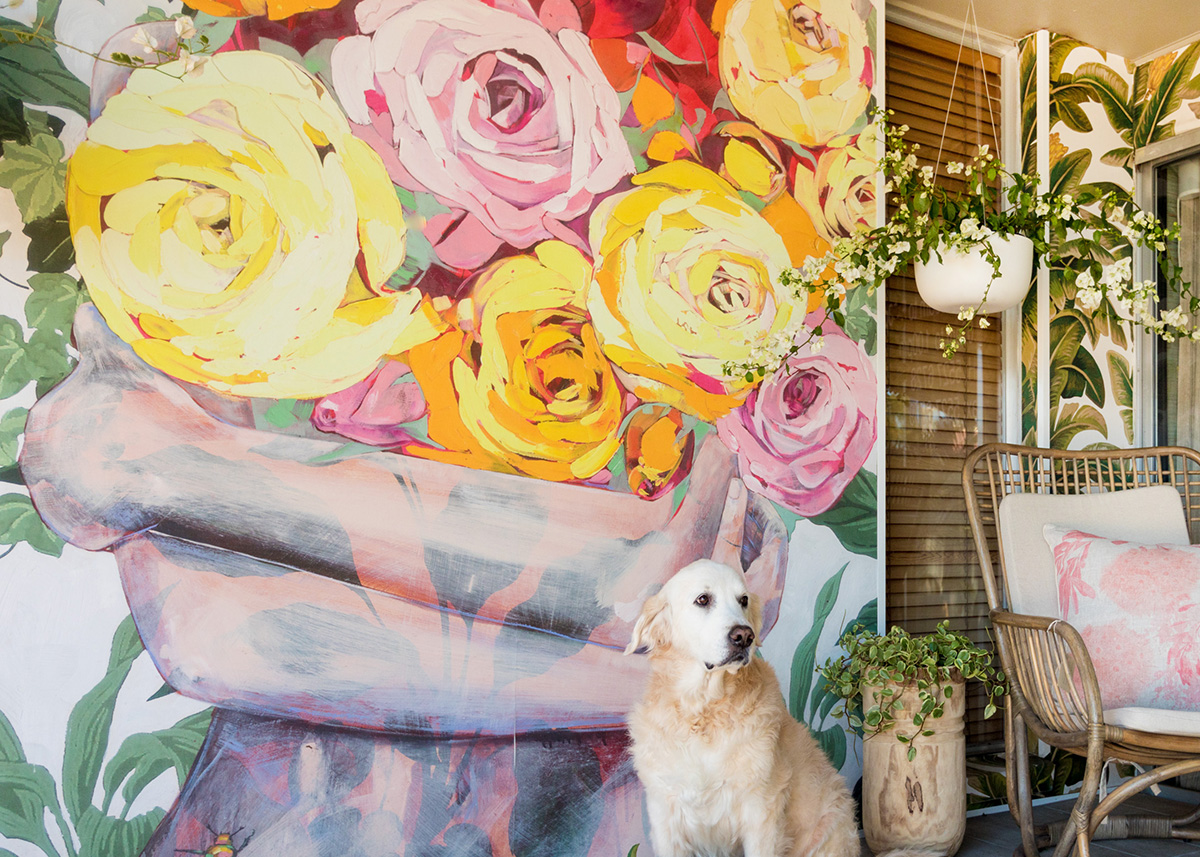 I always love to see fantastic collaborations like this which allow artists to expand their offering. "I have a multitude of fabulous art fantasies aching to get out of my head. Most don't see the light of day because there is a limit to what one small woman can possibly suck out of one day and get done on her own," explained Jess.
The wallpaper art murals collection features the Wallflower series of 12 beautiful artworks. The paintings can be printed to fit the dimensions of your wall and can be used either inside or outside. "Each artwork is so bold, beautiful and playful, individually representing their own piece of Jess' story," said Michele Chippindale.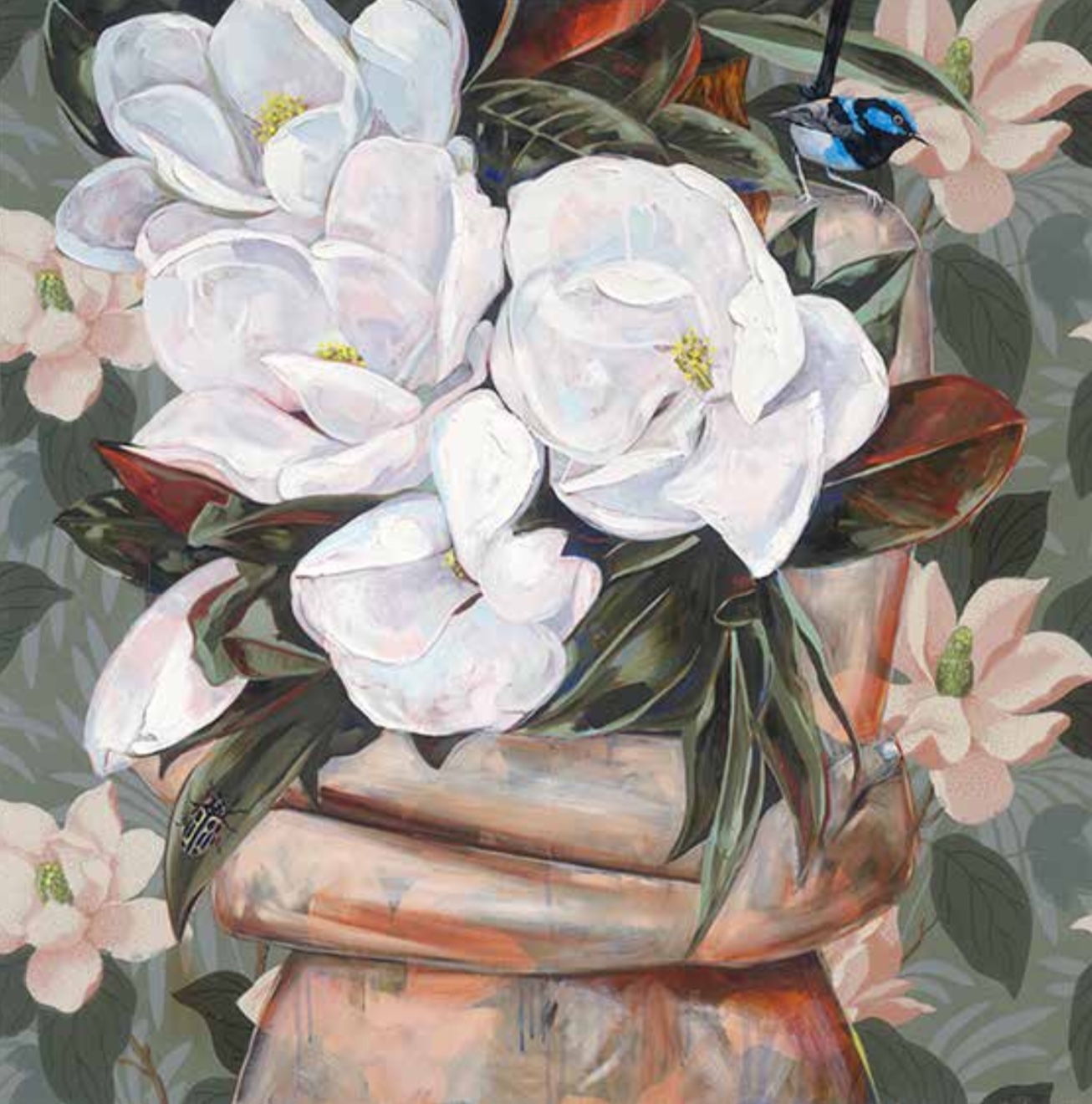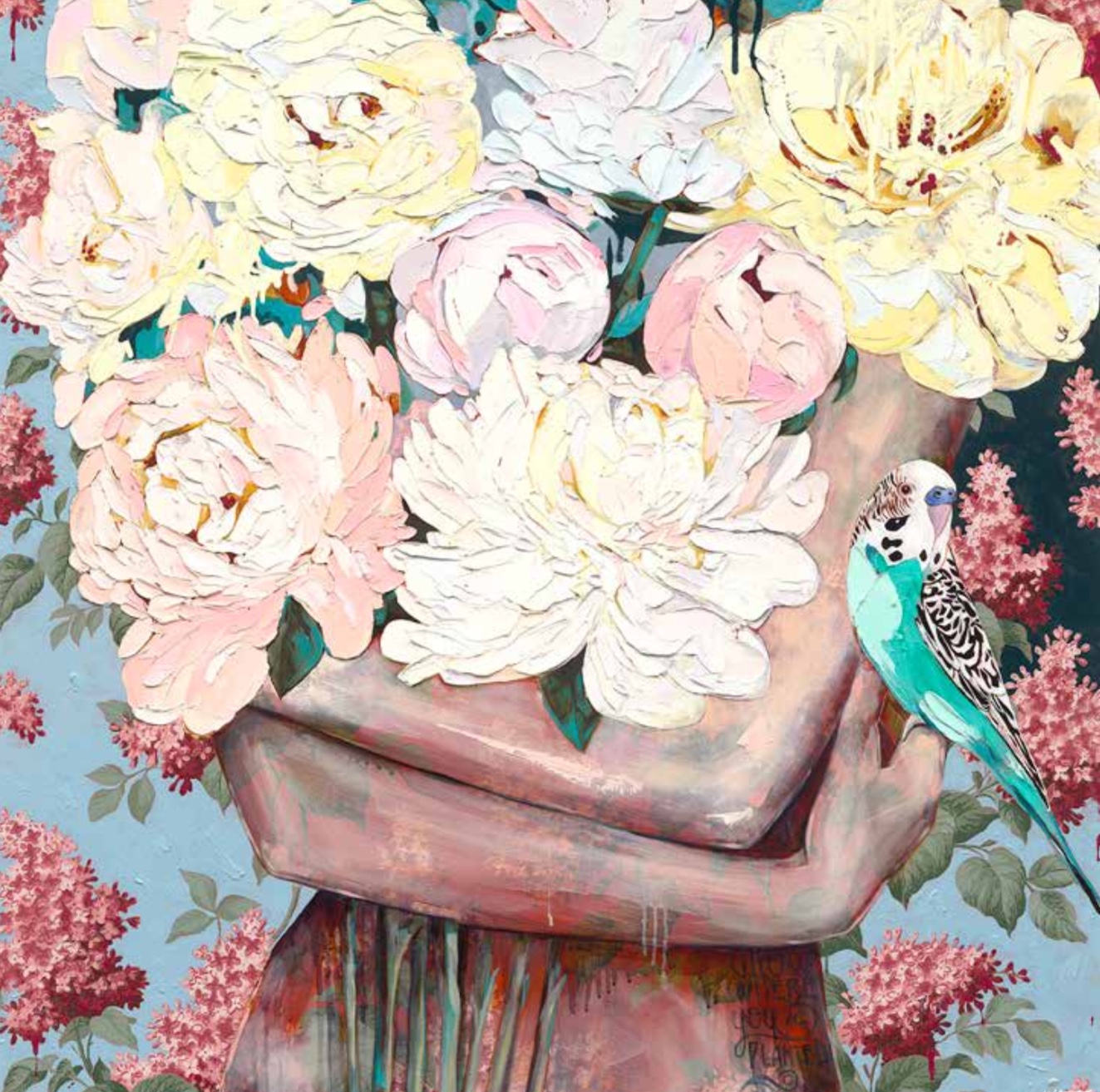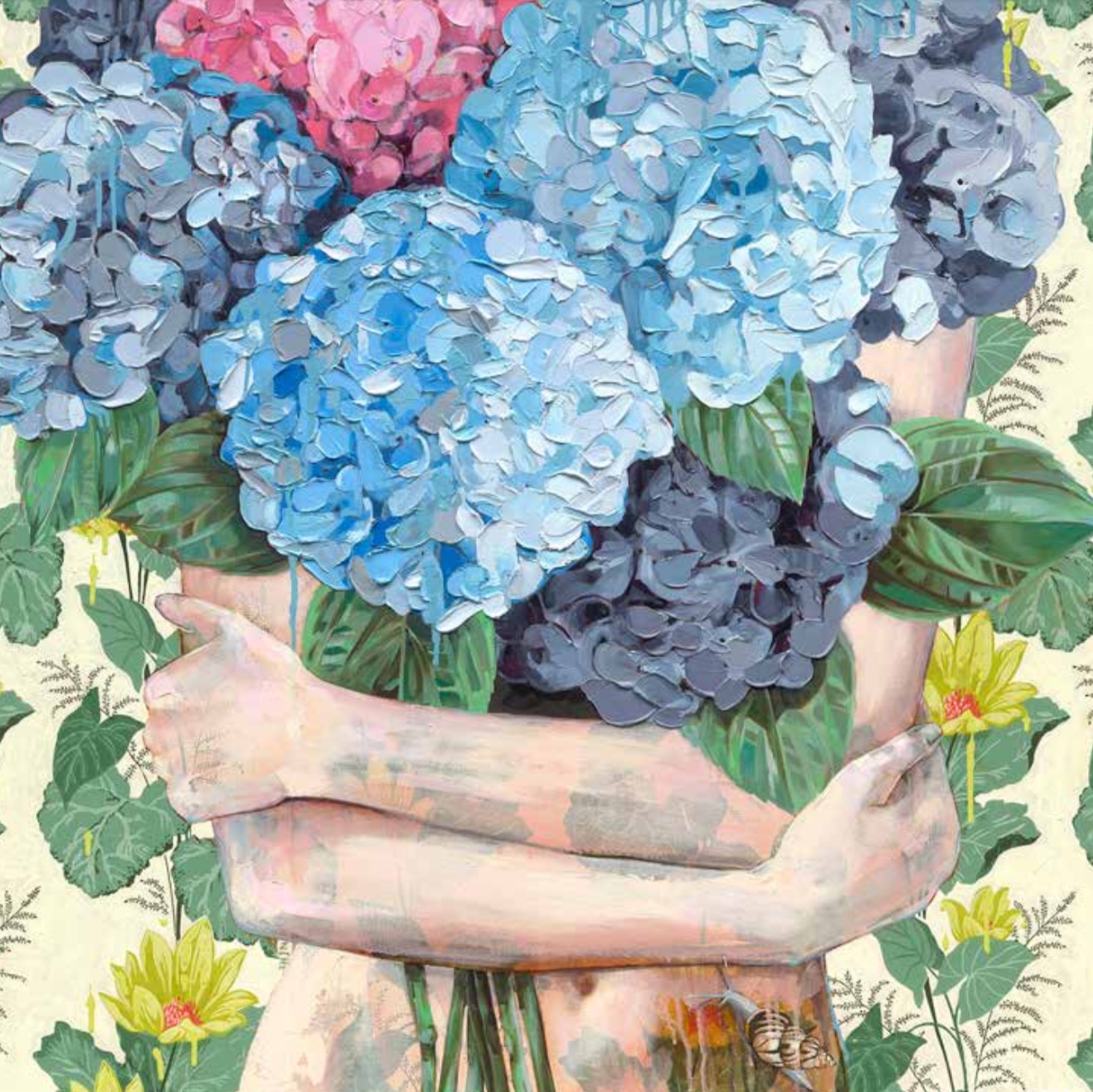 The murals can be printed onto 3 different base papers and are antimicrobial, antifungal and mildew resistant. All have a 100% PVC vinyl-cotton backing and are scaled to fit your space. See the whole range and order online at Affordable Decorators.
See more of Jessica Watts' work and take a tour of her fantastic studio in Manly.